Obama's Presidential Corruption
Politics
/
US Politics
Apr 17, 2010 - 07:49 AM GMT


It's obvious from the bare facts known about Obama's receipt of "favors" from Rezko, a typically corrupt "fixer" and "briber'' in the sea of Chicago corruption, that Obama was willing to use illegal means to build his financial foundation for his rush to the top of politics, but it is also obvious that he was very careful in planning the pay-offs so that they could not be proved legally.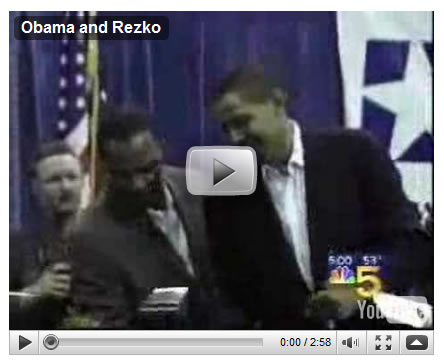 There probably are a lot of other Obama crimes hidden in the secret files of the FBI and other agencies. All official files on Obama seem to disappear from public and expert analysis, from his birth certificate to his records at Occidental College to his soaring rise to the top of Demo politics from the totally corrupt base of the Daley machine politics of Chicago. Note that, once again, he stayed clear enough of the machine to avoid being stigmatized by provable offenses, showing how carefully it was being planned.
And, yes, the total collusion of the top Media flaks is obvious.
A few reference points help to put this in perspective, You remember Nixon as Ike's Vice Pres. pick, Sherman Adams, the allegations about a slush fund, a coat and Nixon's dog. Nixon went on national tv to try to clear up – and hide – these petty crime allegations and the nation watched and analyzed it in minute details. It was VERY serious. By the time you get to JFK eight years later running for President, his father, Joe, was using his Chicago Mafia connections to indirectly bribe ministers et al, in W. Va. to throw the crucial primary to JFK, then later the Chicago-Cook County vote was corrupted to throw the presidency to JFK. The nation paid little attention. Then Clinton's obvious crimes and perjury before a grand jury led to no long run loss of popular support.
Then Bush II's stealing of one and probably two presidential elections was supported totally by the Supreme Court in the first instance and the nation just yawned. Then as soon as he got into the White House Obama broke all records in milking the giant lobbying industry for the totally corrupt firms, including Big Banks, and the Media bury the tiny reports under the shoe ads. Obama is totally and blatantly corrupt, and no one at the top in public ever says a word about it. It's a totally open secret. Americans now take total corruption at the top totally for granted.
But, while that is obvious in general, there are still wild cards out there. The SEC has just announced they have been investigating and possibly seeking fraud indictments [?] against Goldman Sachs for having knowingly sold trash sub-prime assets to investors on a massive scale. We knew it was true of GS and probably all the other Big Banks at the top, but IF they actually seek a fraud indictment and get it, I will be shocked. GS has been leading the Fed and Treasury Bubble Pump-Priming, driving up stocks and commodities Bubbles and holding up the vast Bond Bubble. Has someone not told the SEC the game plan? Is this all a sham for some more important power struggle within the Mob at the top? So far I have no clear idea what is going on. It just seems very unlikely, especially because it comes at the High Noon point of the Fed-Treasury Keynesian pump priming plan. This is the turning point, up or down. They have it well planned to get huge government money pouring into consumption [a half million Census jobs filled and pouring nearly $20 billion into retail, the vast tax cuts for the poor coming to them in early and huge IRS checks, pouring many tens of billions into consumption, and so on].
GS has made itself into the Big Bank Bad Boy, Maybe BO et al are simply throwing them to the dogs to take the heat off themselves and all the other Perps?
We are obviously in the Time of Troubles and the End Game of the U.S. Global Empire. We are seeing the wild and blatant corruption at the top across the board and the wild-card power plays you see in third world regimes as they disintegrate and in global empires like the Soviets as they begin rushing toward their self-fated appointment with implosion. But, just as in those failed states, the details in the U.S. remain obscure and the vast Lies of the Party confuse things in the short run.
Jack D. Douglas [send him mail] is a retired professor of sociology from the University of California at San Diego. He has published widely on all major aspects of human beings, most notably The Myth of the Welfare State.
© 2009 Copyright Jack D. Douglas / LewRockwell.com - All Rights Reserved
Disclaimer: The above is a matter of opinion provided for general information purposes only and is not intended as investment advice. Information and analysis above are derived from sources and utilising methods believed to be reliable, but we cannot accept responsibility for any losses you may incur as a result of this analysis. Individuals should consult with their personal financial advisors.
© 2005-2019 http://www.MarketOracle.co.uk - The Market Oracle is a FREE Daily Financial Markets Analysis & Forecasting online publication.

Only logged in users are allowed to post comments.
Register/ Log in