GOLD RED ALERT: U.S. Government Plans Confiscation of Gold and Silver This Year
Commodities
/
Gold and Silver 2011
Feb 19, 2011 - 04:52 AM GMT


Sherrie writes: I received an email with the words "RED ALERT". I received this from someone heavily involved and an expert in the metals and mining. I highly respect both men involved, as they know and always telling the truth about what is happening in the world of metals.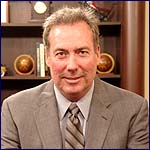 David Morgan of Silver-Investor, an absolute expert in silver and the mining field and has a wonderful and very insightful news letter. I am a member and get the newsletter due to the amount of his knowledge of silver/gold and mining. In fact, David Morgan has given me the green light to post bits of information from his paid subscription newsletter. I am thankful he is allowing that, as there is information in it that is not found any where else on the internet. His newsletter gives investment information of metals and mining as no other person I have read. I believe many benefit from the newsletter and I hope what small blurbs I reproduce here will also help others in keeping the value of their money as it is (but it is dropping fast every day - so action needs to be taken by all - in my opinion). I will start doing some postings with his insight within days. But I encourage anyone who wants to be on top of silver and mining and ahead of the game, subscribe to his newsletter!
Roger Wiegand
David Morgan passed on to me a "RED ALERT" email he received from Roger Wiegand. Roger Wiegand is someone else I follow in regards to the truth about the gold and silver markets. I love reading his articles on Kitco and his website -WeBeatTheStreet. I have had his website as a bookmark for years on my computer. A site for radio interviews with Roger, besides others like Jim Willie (who I follow, also) is Korelin Economics Report. In my opinion this is another bookmark needed for those who follow what is happening in metals closely.
I highly respect Roger Wiegand's articles and information and highly recommend everyone to follow him!
Both David Morgan and Roger Wiegand are about Truth of the metals market and do not sensationalize their information. So when I received this Red Alert email, I have confidence in this actually being very real in potential.
Roger Wiegand sent out a RED ALERT email to other metal experts/analysis, due to information from multiple high level inside sources of his, of the potential of confiscation of gold and silver from the American Public, this year for a new world currency.
Roger and I have exchanged a couple of emails regarding this Red Alert, with my asking permission to publish it. He has given me the green light to release this to the public, as long as I made sure to say this is not absolute, but a potential from his high placed inside sources. This is the email sent out - without any changes and exact!
I very much thank both David Morgan and Roger Wiegand for allowing me to post this information as I believe it will help all who read it to become aware of what is being discussed as a potential of future events.
The article in the email links to the IMF calling for a new trading currency in place of the U.S. dollar. The writing is on the wall. I just have to ask, has everyone been paying attention? Also when an email like this goes out from a very well respected metals expert to other experts in the field, everyone should sit up and pay attention!


sherriequestioningall.blogspot.com
Source:http://beforeitsnews.com/...

By Chris Kitze
A long career in digital media led to Before It's News, the People Powered News site that is quickly becoming a leading source for alternative news. We've got a great team of very bright and hardworking people with an incredible market opportunity that's been handed to us by a corrupt media and government. We're here to help you get your news out, that's why this site exists.

© 2010 Copyright Chris Kitze - Disclaimer: The above is a matter of opinion provided for general information purposes only and is not intended as investment advice. Information and analysis above are derived from sources and utilising methods believed to be reliable, but we cannot accept responsibility for any losses you may incur as a result of this analysis. Individuals should consult with their personal financial advisors.
© 2005-2019 http://www.MarketOracle.co.uk - The Market Oracle is a FREE Daily Financial Markets Analysis & Forecasting online publication.
Comments
Charles
07 Aug 11, 13:28
The Silver Stealers


www.silverstealers.net is a documentary on the history of attacks on gold and silver by Anglo-American financial and political leadership



Deryl Johnson
16 Aug 11, 19:50
Gold confiscation


My gold will be torn from my dead hands if they get close enough, which would require a SWAT team. They don't want my 60 ounces that badly.



Rick
17 Aug 11, 12:01
"Wealth Tax" On Gold & Silver: The Juggernaut Cometh!


http://lewrockwell.com/nestmann/nestmann30.1.html

As I had already explained to some of these gold and silver pundits on this site several times earlier, it's just plain futile trying to stay in the same game as the big players. They're only going to find themselves sliced, diced and quartered in the process.

Now, Uncle Sam may be in process of imposing a "wealth tax" on those gold and silver holdings (See the above link). Good grief! As if these gold and silver holders had a heavy Federal tax and outright confiscation to worry about, now they could also be subject to a "wealth tax".

Take my advice and sell those gold & silver holdings while you still may get some return on them. I'm afraid that the Obama trawler is fast approaching, and you know what that means.



Parth V
17 Aug 11, 14:21
Gold grab begins


Deryl,

They will be after your gold. Venezuela wants to nationalize gold mines. Good luck and stay anonymous lol.



Paul_B
18 Aug 11, 14:47
Fed Audit Before Gold Grab


There's no chance of a gold grab being complied with until at least there's a FULL, INDEPENDENT AUDIT of the Fed, and that includes a full, independent re-assaying of all the gold bullion bars in all the depositories in the US.

One thing you can say is different from 1933 - the people are wising up to what's going on thanks to the internet. So let's see the Fed account for every single ounce of confiscated gold from the first grab before they even consider implementing another one, huh? I won't hold my breath....




Only logged in users are allowed to post comments.
Register/ Log in