Will the Masses Soon Be Promoting Silver?
Commodities
/
Gold and Silver 2011
Jun 03, 2011 - 02:40 AM GMT


Once upon a time, Robert Kiyosaki, the author of Rich Dad, Poor Dad said this, "For 2011, silver is the single most attractive investment for any investor." Bob Chapman reported, "We are about 25-30% into the game. We have a long way to go." Peter Schiff predicted "200 an oz." Rick Rule, "Outlook very bullish." Gerald Celente said, "Higher and higher." Eric Sprott and David Morgan both agreed that north of $100 an ounce was likely. Richard Daughty, James Turk, and Max Keiser were the biggest bulls with forecasts that ranged from $200, up to $500 an ounce.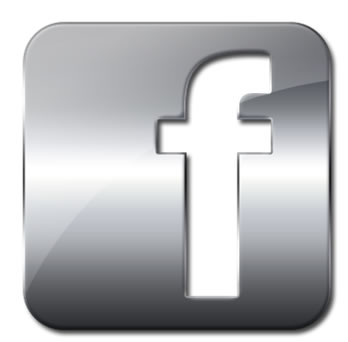 The majority of these statements all took place within the last year. Some very prominent investors are giving more faith to silver than some Christians are the Rapture (especially post-May 21st.) I initially had my doubts about the facts, figures and 'proof' in the charts. Silver cannot be predicted in-market. I needed something else, I needed a revelation (especially post-May 21st.)
But, one day, all doubt in my position vanquished. I was a new man, with the confidence of a cheetah in a race with a three-toed sloth. Fireworks went off in my brain, my ears perked up and my posture straightened. I began to connect the dots of exactly why and how silver is going to make all of us silver bugs very, very rich, and, quite possibly save humanity.

This doesn't have to do with the JP Morgan manipulation, nor the seemingly endless practical applications of silver, not even that it is the worlds finest conductor of electricity. No relevance in that supplies are slowly shrinking. Not even that silver has been used as 'money' for some 3,000 years all around the world, and could be easily accepted and used as an alternative when Ben Berbanke AKA The Printosaurus tanks the dollar (for example, Utah.) What is it, then?

Repetition, Repetition, Repetition.

Repetition is many things in human psychology. It is familiarity, meaning trust to the brain/unconscious mind. It is the key to all mastery, like a Gold's Gym for your neurons, making them stronger, faster and more alive. A darker side exists, repetition is also being used to influence your opinions. It is in your living room, on the side of the roads you drive on everyday, on every single website you punch in on your keyboard. It is the cornerstone of capitalism, it is advertising.

Advertisements are the monstrous wildebeests of repetition, serving only to cut out competition by monopolizing minds of possibilities. Putting an image on a product, and making consumers believe it is worthy of their money above all else. It is a blinding exciter, so to speak.

Obviously it works, or else billions of dollars wouldn't be shoved into marketing firms each year. The corporations whom exploit society's ignorant weakness of repetitive thought are only exacerbating the historical divide between the filthy rich and the dirty poor. Possibly unwittingly, probably knowing full and well what's happening. Nevertheless, creating another society where the few rule the many, history rhymes again. We play the game, under the illusion that it's the only game that exists, and we lose.....everytime.

But, I have a prophetic vision where all of that will end, maybe sooner than you think. A time for the books where the people create a new game, one that benefits, well, the people. Things are happening now, below the surface of mainstream consciousness, we are seeing the post-brink of a market madness. If you ain't in, you're nobody. The economic rapture is afoot, and the meek shall inherit the world.

The Story of the Great Age of Silver

The year is 2015. Silver is going viral. Mainstream investors have found 100+ reasons why it is a smart investment and people are opting out of fiat, pumping it into silver in record breaking numbers. This kind of situation set up the masses perfectly to overthrow the Americorp Ponzi Scheme and turn away from the Powers That Be, refusing to play and be played anymore.

The tactics the corporations used to dupe consumers into thinking they 'need' their products, is exactly the same tactics the silver pioneers are using to convince the public of their perception. Some are doing it unconsciously, just speaking their hearts, some cleverly, seeing new wealth as the old money crumbles like Rome.

In a delightful irony, the extremely affluent's money-pumped tactic has created a Frankenstein that has turned on its master. Before it was expensive to get the word out about a product, so only huge budgets could shout their message to the world. Now anyone, with the power of the internet, can do it for absolutely free. And, after years of underground debate, silver smashed through the floorboards to meet mainstream culture, a smorgasbord of money that would only drive silver's cause even further.

Silver began to become, in theory and practical terms, a sensible monetary asset as every economic message board, blog, Facebook page, Youtube video and Facetime interview spouted Silver and Gold as the safe-haven in the midst of our economic ruin. Not necessarily because silver is, though, but because of the rising consensuality that it was to be.

They told us we could thrive in this collapse of the smoldering dollar. They introduced an alternative, a loophole out of the unfair and unbalanced corrupt monetary czar. Hundreds of thousands of people discussed how silver was going to the moon, people became aware of the large investments being made in relatively rapid amounts all over the world. More aware than normal.

The people started to believe that they could eventually opt out of the governments mistakes by buying silver. Other people, ill informed and nervous, saw those people hoarding metal bars and coins like their paychecks depended on it and took interest. They already distrusted the government, so they asked a few questions, dabbled. A world was opened to the ignorance of mankind, mass media would look foolish to deny it, the dollar began to diminish its stranglehold over society.

Gold and silver exploded. This completely turned the fiat tables and ripped them to confetti shreds. The emperor wore clothes made of paper, because he couldn't afford real clothes and had an amazing amount of paper. And, oh how the people laughed, such glorious laughter.

Why did this happen? How did a commodity become the Amazing Corrupt Killer? Because more than numbers, the market is run by psychology. Our unstable economic situation has massive amounts of people in fear, searching for an alternative. Why is silver so special, you ask? Why silver over other alternatives?

I could go into the 100+ reasons, but the silver gurus have already done that. What is the true reason? Because of free advertisement. As an avid silver advocate, I thrive off of this message, and messages just like this, which range in the hundreds of thousands.

Silver has become a meme culminating into a collaborated effort to reclaim our financial sanity and take America back one ounce at a time. If you are long silver, heed the opportunity to flood the ignorant masses with scary visuals of an economic collapse, then present them with an alternative to benefit us all. Unlike most advertisements, you won't be lying, or even exaggerating (too much.)

If silver were a corporation, the amount of free adverts it receives in the underground communities is unbelievable. Remember kids, perception is reality. Accumulate on dips and viralize messages just like this. Now, get out there and cut out the fiat competition!

*I am Mr. M, and I approve this message.*
SilverDoctors specializes in precious metals news, commentary, and trading, found at http://www.silverdoctors.com/
© 2011 Copyright SilverDoctors - Disclaimer: The above is a matter of opinion provided for general information purposes only and is not intended as investment advice. Information and analysis above are derived from sources and utilising methods believed to be reliable, but we cannot accept responsibility for any losses you may incur as a result of this analysis. Individuals should consult with their personal financial advisors.
© 2005-2019 http://www.MarketOracle.co.uk - The Market Oracle is a FREE Daily Financial Markets Analysis & Forecasting online publication.
Comments
Mr. M
11 Jun 11, 14:15
Silver Virality: Project Awareness


A team of financially sane, and I are currently undergoing a massive transformation in the way that we look at economics. We are studying not how banksters and elite are controlling the currency, rather we are shifting are focus on how we can make them obsolete.

SilverDoctors.com is at the forefront of this revolution. Silver Virality: Project Awareness has a plan....

Are you in?

SVPA VOL. 1: Be ready.

-Mr. M




Only logged in users are allowed to post comments.
Register/ Log in