Gold 2.0 NOT Tulip Mania: How Big Is The Cryptocurrency Opportunity?
Currencies
/
Bitcoin
Dec 05, 2013 - 03:38 PM GMT


Make no mistake, the Bitcoin opportunity is creating a fast evolving trillion dollar new market in cryptocurrency eCommerce and more importantly mCommerce or mobile-Commerce. The future of cryptocurrencies is being secured right now with the launch of many new apps to enable digital cash, electronic payments and secure eWallets using cryptocurrencies via smart phones and other digital devices such as secure pens, sophisticated crypto-watches and customised memory sticks. Cryptocurrency adoption is growing very fast, in a similar exponential curve to the adoption of the world wide web in the years following 1995 or even the spread of electric power exactly a hundred years before that.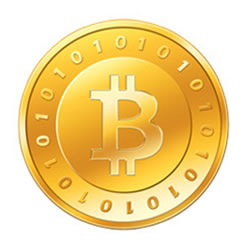 Cryptocurrency Opportunity
I am a British internet entrepreneur whose company mi2g -- military intelligence 2nd generation -- was founded in 1995 whilst I was reading for my PhD in super-computing at Imperial College, London. mi2g not only went on to win the Queen's award for innovation, it was also one of the fastest growing technology companies in the United Kingdom in its early years. We made more than GBP 100 million very quickly in those pioneering years alone from cryptography and delivering bespoke security architecture to corporations, banks, insurance and reinsurance companies as well as government agencies. Based on our experience, we can vouch for three points, regardless of whether Bitcoin succeeds or fails:
1. There is plenty of opportunity to make millions or even billions in this new business paradigm of cryptocurrencies and the enabling crypto-applications; secure eWallets, ePens, and eWatches; bespoke security architecture and digital infrastructure;
2. Watch out when Silicon Valley catches Bitcoin fever – as it now has – the entrepreneurs and venture capitalists being drawn to cryptocurrencies suggest that the biggest profits will come from using it to build a new digital finance industry rather than just as a vehicle for speculation; and
3. This is not tulip mania at the level of invention regardless of whether Bitcoin survives, crashes or gets superseded by more advanced cryptocurrency solutions. Why?
Cryptocurrencies solve many major problems not just in regard to international commerce but also in regard to humankind's search for monetary stability and transparency, particularly in the wake of the global financial crisis which began in 2007, and the subsequent co-ordinated inflation policies of excessive money printing. Specifically, cryptocurrencies:
1. Grant anonymity to the buyer without Big Brother privacy invasion;
2. Remove the friction of paying 3+% commission to credit card companies for the vendor;
3. Offer near universal convertibility even for softer currencies with border restrictions;
4. Help to evolve secure peer-to-peer lending solutions trans-nationally;
5. Set finite limits to the number of units that can ever be minted of a currency unlike major fiat currencies at present;
6. Address political risk caused by regime change or sudden change in laws which impact personal finance, private wealth and its confiscation.
Isn't all this getting us ever closer to the holy grail of friction-less digital commerce and removing the threat of 1984 -- Big Brother-- at the same time? No wonder the Chinese are worried and the People's Bank of China (PBoC) just banned Chinese financial institutions from carrying out transactions in Bitcoins. As Nikola Tesla, the brilliant inventor of electricity generation and distribution once said: "The spread of civilisation may be likened to a fire; first, a feeble spark, next a flickering flame, then a mighty blaze, ever increasing in speed and power!"
Don't hesitate: Carpe diem! Crypto currencies are here to stay regardless of whether each Bitcoin goes to USD 10,000 over the coming two years or crashes to USD 100. The question is whether one wants to make millions or billions as a pioneer offering solutions for handling cyptocurrencies? There is always more money in making and selling picks, shovels and buckets during a gold rush rather than naively running after that gold as all the rest are!
What are your thoughts, observations and views? We are hosting an Expert roundtable on this issue at ATCA 24/7 on Yammer.
By DK Matai
Asymmetric Threats Contingency Alliance (ATCA) & The Philanthropia
We welcome your participation in this Socratic dialogue. Please access by clicking here.
ATCA: The Asymmetric Threats Contingency Alliance is a philanthropic expert initiative founded in 2001 to resolve complex global challenges through collective Socratic dialogue and joint executive action to build a wisdom based global economy. Adhering to the doctrine of non-violence, ATCA addresses asymmetric threats and social opportunities arising from climate chaos and the environment; radical poverty and microfinance; geo-politics and energy; organised crime & extremism; advanced technologies -- bio, info, nano, robo & AI; demographic skews and resource shortages; pandemics; financial systems and systemic risk; as well as transhumanism and ethics. Present membership of ATCA is by invitation only and has over 5,000 distinguished members from over 120 countries: including 1,000 Parliamentarians; 1,500 Chairmen and CEOs of corporations; 1,000 Heads of NGOs; 750 Directors at Academic Centres of Excellence; 500 Inventors and Original thinkers; as well as 250 Editors-in-Chief of major media.
The Philanthropia, founded in 2005, brings together over 1,000 leading individual and private philanthropists, family offices, foundations, private banks, non-governmental organisations and specialist advisors to address complex global challenges such as countering climate chaos, reducing radical poverty and developing global leadership for the younger generation through the appliance of science and technology, leveraging acumen and finance, as well as encouraging collaboration with a strong commitment to ethics. Philanthropia emphasises multi-faith spiritual values: introspection, healthy living and ecology. Philanthropia Targets: Countering climate chaos and carbon neutrality; Eliminating radical poverty -- through micro-credit schemes, empowerment of women and more responsible capitalism; Leadership for the Younger Generation; and Corporate and social responsibility.
© 2013 Copyright DK Matai - All Rights Reserved Disclaimer: The above is a matter of opinion provided for general information purposes only and is not intended as investment advice. Information and analysis above are derived from sources and utilising methods believed to be reliable, but we cannot accept responsibility for any losses you may incur as a result of this analysis. Individuals should consult with their personal financial advisors.
© 2005-2019 http://www.MarketOracle.co.uk - The Market Oracle is a FREE Daily Financial Markets Analysis & Forecasting online publication.

Only logged in users are allowed to post comments.
Register/ Log in