Is George Bush an Idiot ?
Politics
/
US Politics
May 12, 2007 - 10:11 PM GMT

We all have our favourtie bushism's, some say he is stupid, others say he is just inarticulate.
Watch the following 10 minute video clip and then participate in our vote.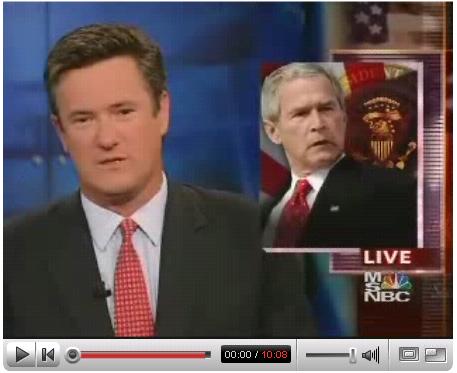 Video served by YouTube
Click here to vote
Click here for results to date.
For the record my favourite bushism is -
"Our enemies are innovative and resourceful, and so are we. They never stop thinking about new ways to harm our country and our people, and neither do we." Aug. 5th 2004
What's your favourite bushism ?
By John York
© 2005-2019 http://www.MarketOracle.co.uk - The Market Oracle is a FREE Daily Financial Markets Analysis & Forecasting online publication.
Comments
eric
13 May 07, 11:05
north american union


I believe that Bush is intentionally destroying our country so that he can bring about a new world order. He is totally unconcerned about securing our boarders, and protecting the working class.



Elo
13 May 07, 11:33

"I know that human being and fish can coexist peacefully"

that's deep



speed
13 May 07, 12:13

Yep! That's our President. Never liked him, NEVER will! lol, seriously though!



claudis
13 May 07, 13:05

I for 1 love America. There is 1 problem with the USA though. Nobody votes except mental people. I know its hard to get out and vote it you have to work and have a lot to do. Please in future all Americans vote. Show this video to your kids and tell them. This is what happens to the USA if you don't vote. Then say this is what happens to you if you don't goto School.



???
14 May 07, 00:29

In a slip of the tongue, President Bush brought roars of laughter to a White House welcoming ceremony Monday for Queen Elizabeth II.

The president stumbled on a line in his speech, saying that the queen had dined with 10 U.S. presidents and had helped the United States "celebrate its bicentennial in 17 ... ." Bush caught himself and corrected the date to 1976. He paused as if to see if the queen had taken offense.

What a forking idiot !



j d
22 Nov 07, 12:31
Bush is a Globalist


No He is just a globalist through and through.

a one worlder,bent on uniting the north american continent and eventually all of the world into one government,but by no means is he an idiot,nor stupid he knows what he is up to.



Anthony
06 Feb 08, 19:07
George Bush is a Puppet


He is a idiot and puppet at the hands of the globalists - hello international bankers... Did someone say Rockefella..?

An embarassment for the USA.




09 Oct 08, 23:13
Best ever


George is the best President we have ever had.




Only logged in users are allowed to post comments.
Register/ Log in