Analysis Topic: Personal Finance
The analysis published under this topic are as follows.

Saturday, February 10, 2007
The Securities and Exchange Commission (SEC) has posted a new proposed rule that would raise the minimum net-worth requirement needed to invest in private funds from $1,000,000 total net worth to $2.5 million liquid net worth. This is a major change, and it means that some 7% of American households will no longer be able to invest in private offerings. In my opinion, it is likely to become law in the not too distant future unless there is significant public comment. This week we look at the proposed rule and some of its consequences, as well as a very interesting proposal by SEC commissioner Roel Campos.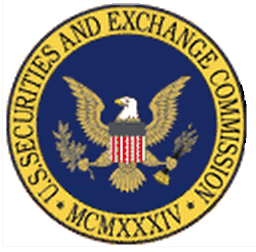 Read full article...

Read full article...
---

Thursday, February 01, 2007
Alliance & Leicester's award winning 'Premier Current Account'
with the associated record paying 12% AER interest Premier Regular Saver Account, closes to new accounts on 7th of February 2007. So if you have been waiting to open an new A&L current account with the 12% Regular Saver, then its better to act now whilst time remains, as the 12% Regular Saver offer will be withdrawn as of 7th February 2007.
The Key Account Specs of the A&L Premier Current Account / 12% AER Premier Regular Saver are -
Read full article...

Read full article...
---

Monday, January 29, 2007
In a video interview posted on the Youtube site, the CEO Chad Hurley, declares intentions of sharing advertising revenues with content providers. "In terms of paying users revenue against content they're uploading, we're definitely going to move in that direction," said Chad Hurley.
The intention is to continue to build and maintain the user base before the switch to an advertiser driven service - "We didn't want to build a system that was motivated by monetary reward. When you start giving money to people from Day One ... the people you do attract will just switch to the next provider that's paying more," he said. "We feel we're at the scale now that we'll be able to do that and still have a true community around video." He said.
Read full article...

Read full article...
---

Monday, January 29, 2007
Halifax the Bank that likes to give a little Extra, surely did when it posted off the bank details of 75,000 customers in 5 parcels to Stephanie McLaughlin of Aberdeen.
Ms McLaughlin had requested a copy of her own bank statement, but instead Halifax sent her 2,500 sheets of paper containing the bank details of 75,000 customers, which included names, sort codes, account numbers and details of transactions.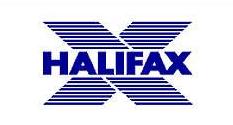 Read full article...

Read full article...
---

Saturday, January 27, 2007
The billboards across the UK seem to have been taken over with the JAN 31 deadline for filing of self assessment tax returns, for the Tax year 2005-06. Failure to meet the deadline will mean an automatic £100 fine and ongoing penalty and interest charges for further delays in both filing of the return and making payment of tax due.
Read full article...

Read full article...
---

Friday, January 26, 2007
Council tax payers have the opportunity to have their properties rebanded and to have their council tax bill cut by £300 or more per year, in addition to receiving a repayment of the amount overpaid since 1991. Literally thousands of Council tax payers are having their houses rebanded lower and receiving thousands in repayments.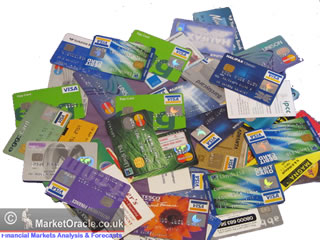 Read full article...

Read full article...
---

Saturday, December 09, 2006
With Households on both sides of the atlantic hitting record amounts of credit card debt, it has never been more important to ensure that you protect and improve your credit score ratings to enable you get the lowest interest rates and best terms when negotiating loans or applying for credit credits. Basically the higher your credit score the lower your payments will be !
The Market Oracle has prepared a list of top tips that will help you take the right steps to save money on credit payments.
Read full article...

Read full article...
---

Sunday, November 12, 2006
Has your savings interest rate increased following the Bank of England's interest rate rise to 5% earlier in the week ? Many of the top paying savings accounts have increased, which includes those that carry a base rate tracking guarantee.
Savings accounts to increase interest rates -
ICICI Bank UK - has raised the rate on its online Hi Save account rises from 5.15% to 5.45%.
Chelsea BS Double Guarantee Account rises from 5.25% to 5.50%
Derbyshire BS Easy Save Tracker rises from 4.95% to 5.10%
Cahoot, has raised its online savings account to 5% from 4.8%.
IceSave rate will rise to 5.45% from 5.2% as of 15th November 2006.
Read full article...

Read full article...
---

Saturday, November 04, 2006
The UK government has said that it intends to extend the tax free status of the ISA savings scheme, with no plans to end the tax free status..
The Isa's were due to expire in April 2010, but the Treasury minister Ed Balls has announced that the scheme would now become permanent instead. In addition, Mr Balls commented that the distinction between mini-Isas, which allow for investments of up to £4,000 in stocks and shares and £3,000 in cash, and maxi-Isas, which allow investments of up to £7,000, including up to £1,000 in life insurance, would be abolished.
Read full article...

Read full article...
---

Tuesday, October 17, 2006
Whilst interest rate futures have rallied to the previous highs set in 2004, one staple investment vehicle has dismally failed to benefit from the raises. The range of Fixed Rate Cash ISA's currently on offer range from 5% to 5.25%, whereas in the lead up to the 2004 peak in interest rates, Cash ISA fixed rates ranged upto 6%. The difference is further exacerbated by the fact that Non Cash ISA Fixed interest bonds currently range upto 6% as one would expect and inline with what transpired in 2004.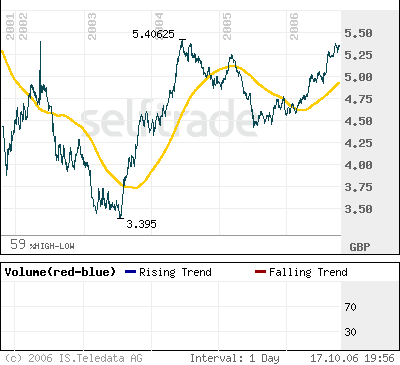 Read full article...

Read full article...
---