Psychopathic Economics 101
Politics
/
Economic Theory
Dec 07, 2011 - 02:10 AM GMT


Psychopaths flew financial weapons of mass destruction (derivatives) into the twin towers of our economy, the housing market and the stock market. Ten trillion dollars of wealth imploded in a cloud of dust.
Ninety-nine percent of the economic experts – financial planners, economists, economic professors, brokers, and investors – missed the largest bubble in history as well as the systemic risk that the bubble posed.
The National Board of Economic Research (NBER) (who is responsible for declaring a recession) was 9 months late calling the worst recession since the Great Depression.
How Economics Were Hijacked
I advocate that the larger story here isn't derivatives or the Financial Crisis of "2008," but instead how economics has been secretly hijacked.
When I began researching for the book I'm writing I had a premise: "Corporatocracy" had replaced capitalism. That is true, but I realized the more important underlying fundamental was how corporatocracy came about. Corporatocracy grew out of souless corporations being given human status even though their sole purpose was creating wealth for the shareholders. Corporations themselves became uncaring individuals – many of them run by uncaring individuals. Psychopaths to be blunt.
Research I conducted revealed why and how psychopaths captured economics, how this catastrophe was missed and what the ramifications will be. For more on corporatocracy please read "Why We Are Totally Finished." There is also a super documentary called "The Corporation" which can be viewed off my blog Psychopathic Economics.
"Semiopaths" & Psychopaths
Psychopaths aren't limited to seemingly nice people who invite you over for dinner, then cut you into pieces and serve your fresh innards on a plate. The World Health Organization has a "Personality Diagnostic Checklist" that is used in conjunction with this work. You'll recognize it by the check marks.
Psychopaths used the following five weapons to take control of our global economy:
Political Economic Capture.
Scholarly Economic Capture.
Statistical Economic Capture.
Mainstream Media Economic Capture.
Regulatory Economic Capture.
All but one of these, Regulatory Economic Capture, are new terms that I've identified.
Political Economic Capture
Both parties have been captured. Blaming each other's party or swapping parties isn't a solution because there is only one party and that is the ultra elite party. If you can't rob clients of 3 billion dollars or steal 10 trillion dollars (and counting) from taxpayers you aren't in the party – you are instead their food.
"Give me control over a nation's currency and I don't care who makes the laws"~Mayer Amschel Rothschild.
This didn't happen yesterday. Watching this video you can see the former Chief Executive Officer of Merrill Lynch telling President Reagan to "Speed it up, and Ronnie responds, "Oh, okay."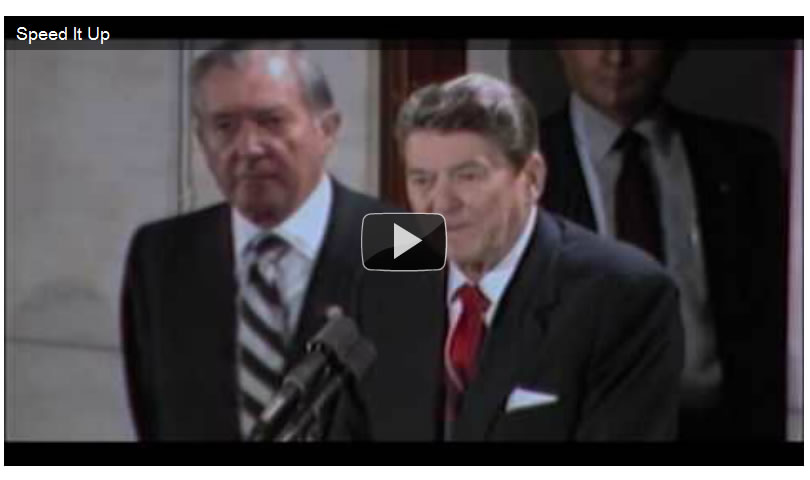 JP Morgan Chase & Company have their former executive in Donald Regan's old position now, Bill Daley runs the White House today.
Political Economic Capture isn't "just" limited to controlling presidents. Brooksley Born headed up the Commodity Futures Trading Commission [CFTC] and warned of derivatives posing a risk to our economy back in the 1990s. Greenspan, Summers, Rubin and Congress were dispatched to muzzle her as if she were a rabid dog. You can watch the movie "The Warning" here.
Our 535 flag burning, constitution shredding congressmen and women aren't public representatives – they are psychopaths (Ron Paul, his kid and a handful of other good eggs excluded).
They have voted in a separate set of laws. Plutocracy allows them to do what you and I would be jailed for doing. Being a legislator today is a get out of jail and get rich card. Congress isn't a place to serve the public, it isn't where you go to honor your country – it is where you go to earn wealth 150% faster than the American that serves you while you screw them. All the while the congressman and congresswomen serve their evil psychopath master.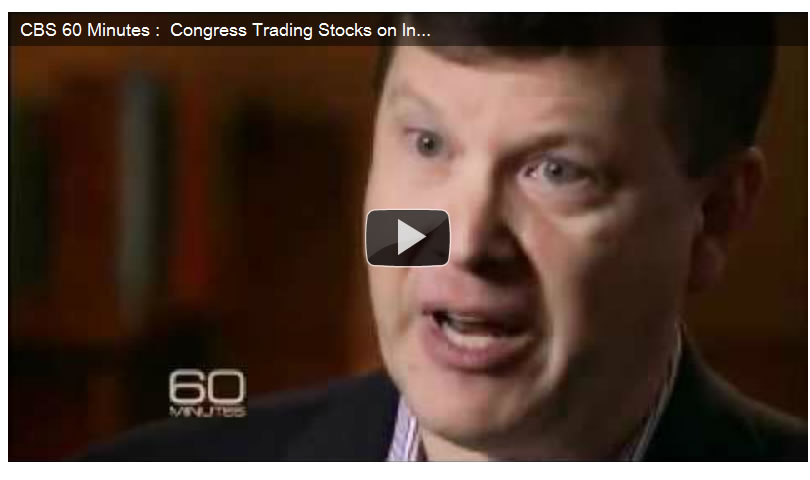 Article continues here
By D. Sherman Okst,
http://UnveilingTheEconomy.blogspot.com/
Bernardston MA USA
davossherman @ gmail.com
I'm an ex-airline captain with about 15,000 hours and am amazed at all the BS we are taught. Most of my friends still in the business were also taught the wrong aerodynamic principles with respect to what makes planes fly. Aviation or economics, Keynes to Austrian - Bernulli to Newton we've been sold bad goods. It's amazing anything works as backwards as we do things.
© 2011 Copyright D. Sherman Okst - Disclaimer: The above is a matter of opinion provided for general information purposes only and is not intended as investment advice. Information and analysis above are derived from sources and utilising methods believed to be reliable, but we cannot accept responsibility for any losses you may incur as a result of this analysis. Individuals should consult with their personal financial advisors.
© 2005-2019 http://www.MarketOracle.co.uk - The Market Oracle is a FREE Daily Financial Markets Analysis & Forecasting online publication.

Only logged in users are allowed to post comments.
Register/ Log in