Stock Markets Retreat On Various Worries
Stock-Markets
/
Financial Markets 2010
Apr 19, 2010 - 09:40 AM GMT


Equity investors have not had much to cheer about since our last note on Friday, resulting in widespread losses across the globe. A big dip in US consumer confidence reported Friday afternoon allied with more opinion polls pointing to a "hung" parliament in the UK (due to a surge in support for the Lib Dems). Even Mother Nature is acting against investors. Iceland's unpronounceable erupting volcano has continued to spew ash into the skies of Europe, grounding aircraft at an estimated cost of about $200m a day according to the International Air Transport Association. In the US, financials lost close to 4% on Friday led by a 13% decline at Goldman Sachs after the SEC charged the bank with fraud in relation to a CDO.
The heat seems likely to remain on that bank early this week (and on banks in general). Over the weekend the UK PM has called for the FSA to start an investigation and the German Government has also expressing interest in talking to the SEC. Meanwhile, the bank's role in providing swaps to the Greek government will be the subject of a "profound and thorough" investigation according to EU Monetary Affairs Commissioner Olli Rehn. Well at least we've something else to talk about rather than the daily diet of Greek woes.
Today we've just had Citigroup's Q1 2010 blowout numbers, with net income of $4.4bn and EPS of 14c against expectations for a -2c print. So a VERY big beat. To the downside pre market we have oil services provider Halliburton who reported a 46% drop in profits and drug maker Eli Lilli after it lowered its 2010 full year earnings estimates. Bellwether tech giant IBM are due to report after the bell tonight. US reporting season moves into full swing with 130 S&P 500 companies scheduled to release earnings this week.
At a time when banks face increased regulatory scrutiny and following a strong rally by Financial stocks, this might start a more significant pull-back in riskier asset classes and bonds should benefit from risk aversion.
Today's Market Moving Stories
•Overnight there has been a pretty big drop in China property shares. The government imposed new rules recently to cool down the property market. On top of raising minimum down payment ratios (30% for 1st home, 50% for second home) it has also banned any lending for third homes. Given the already tight lending quotas in the local bank market there is a good chance that demand for materials will definitely slow down as people find it difficult to get funding.
•Japan's household sentiment rose to the highest level in more than two years in March, adding to evidence that households are reaping the benefits of the nation's export-led rebound. The confidence index climbed to 40.9 last month from 39.8 in February, the highest since October 2007, the Cabinet Office said. Consumers, whose outlays account for more than half of the economy, are encouraged by the export growth that is driving improvements in production and wages. Paychecks are falling at a slower rate than last year and the nation's unemployment rate was unchanged at 4.9% in February, the lowest since March 2009.
•UK home sellers raised asking prices by the largest amount for April in three years as demand outstripped the supply of desirable properties for sale, Rightmove said. The average house price in England and Wales climbed 2.6% from March to 235,512 pounds, the owner of the UK's biggest property Web site said.
•The latest YouGov poll for The Sun shows the Liberal Democrats on 33%, the Conservatives on 32% and Labour on 26%. The paper estimates that (assuming the pattern was evenly spread across the nation) that this would leave Labour with 243 seats in the House of Commons, the Conservatives with 244 and the Liberal Democrats with 134. To paraphrase David Steel: Go Back to Your Constituencies & Prepare for Hung Parliament.
•The impact of the ash crisis is being felt by more than travellers as it has emerged that Kenyan farmers, who export many of their crops to and via Europe, are losing $1.3 million a day and have already laid off 5000 workers.
Goldman Sachs In Hot Water
The SEC announced that it will sue Goldman Sachs for defrauding investors with a USD 2bn synthetic structured finance CDO referencing a portfolio of subprime RMBS tranches (ABACUS 2007-AC1). In a synthetic CDO, the underlyings are not real tranches, but just a CDS contract that references such tranches. Apparently in such a transaction, there has to be also a protection buyer. As this does not necessarily have to be the owner of the physical tranche, such a synthetic CDO transaction enables investors to effectively short the market. In this transaction, the main short-seller was the hedge fund Paulson & Co that made a fortune by shorting subprime RMBS (about $1bn out of this transaction alone). While this alone does not seem to be a criminal incident, the SEC claims that Goldman Sachs misled investors about the role of Paulson. Allegedly, he was involved in structuring the underlying portfolio in order to select the most toxic stuff in subprime (as he wanted to short it), which was apparently not revealed to investors.
While it is still not clear whether the SEC's case will be successful, the reputational damage for Goldman Sachs and the investment banking industry can be immense. In any case, the SEC probe was the key trigger for markets to consolidate on Friday following a substantial rally in risky assets since the beginning of March with investment banks losing between 5% and 15% in equity value.
And the Securities and Exchange Commission is investigating whether other mortgage deals arranged by some of Wall Street's biggest firms may have crossed the line into misleading investors. As the housing market began to crack a few years back, some big financial firms designed products aimed at allowing key clients, such as hedge funds, to bet on a sharp housing downturn. Among the firms that created mortgage deals that soon went sour were Deutsche Bank, UBS and Merrill Lynch, now owned by Bank of America.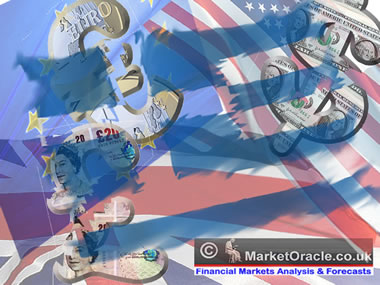 The Continuing Greek Tragedy
Investors are still not convinced by the EMU/IMF support package for Greece. Resistance to the package comes from lawmakers and analysts (the leading German economic think tanks issued a particularly critical statement). Parliamentary approval for the package might be required in a number of member states. Germany is eagerly searching for a technical way to provide Greece with an €8bn loan without asking for parliamentary approval. Furthermore, investors are wondering what will be the situation in one year's time when the EMU/IMF backstop facility might be drawn down completely and yield spreads of Greek government bonds (GGBs) have not tightened to 200-250bp. Spreads of longer-term GGBs to Bunds reached fresh highs above 425bp (10 year) and 510bp (5 year) lately. The third large strike by civil servants, in protest at recently announced cuts, is scheduled for Thursday.
This week will bring a string of events related to the Greece saga. On Tuesday, Greece will sell another €1.5bn in 3 month T-Bills. Also on Tuesday, the Greek Debt Management Agency plans to begin a roadshow in the US for a global dollar bond. As tourists cannot get out of Greece due to the Icelandic cloud, the IMF cannot get into Greece. Talks by EU/IMF on the Greek bailout have been postponed until Wednesday. On Thursday, Eurostat is scheduled to release 2009 debt and deficit data for all EU member countries. Over the coming days, IMF and the World Bank will release their updated economic outlooks, a procedure that culminates at the Spring Meeting together with the G-20 finance ministers and heads of central banks in Washington from Friday on.
Company News
•Élan today announced the possibility of spinning off its drug technology business into a separately publicly listed business in an effort to unlock shareholder value. The move would see the creation of two separate listed companies: Élan BioNeurology and EDT. Both businesses are now profitable and the company is currently undertaking a review to determine the impact of the possible decision on the underlying business.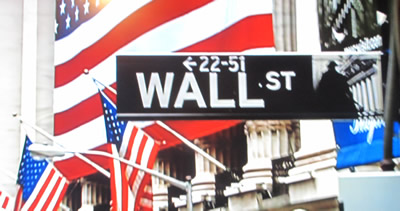 •M&T Bank released results today with an EPS print of $1.15 on lower credit card losses and widening of its net interest margin. A bit of welcome news for embattled AIB.
•Prudential has "overwhelming" investor support for a $20 billion rights offering to finance the acquisition of AIG's Asian life unit, said Barry Stowe, chief executive of Prudential Corporation.
•The ash cloud from the unpronounceable Icelandic volcano is obviously causing chaos amongst the airline industry, particularly in Europe. Whilst airlines are saving on the not inconsiderable costs of fuel, other fixed costs (i.e. staff) will ensure that airlines are significantly loss making during this period. The crucial factor is how long the disruption lasts, which it is impossible to ascertain at the moment. For the record British Airway's stock is off 3.5% today, Easyjet is 4% lower, Air France has lost 4.7% and Ryanair down 5%. TUI Travel and Thomas Cook as also easier by 2.5% and 3.7% respectively. Stocks benefiting include Eurotunel and Ferry operators (e.g. ICG).
•Arriva is up 3% on press reports that Deutsche Bahn may make a £1.6bn bid for the UK transport operator.
•Stagecoach is looking at large acquisitions. CEO Souter indicated that with "a strong balance sheet" they have "serious debt capacity" and may choose to participate in consolidation.
•Blackstone is considering a takeover of Kaufhof, the department store group owned by Metro. Management has for some time publicly disclosed that Kaufhof does not fit in the Group's long term plans, so a sale would be no surprise. Speculation at this stage, but a sale would be positive news.
•Philips swung into a better-than expected net profit in the first quarter, boosted by cost-cutting and increased sales, but said the second half of the year remains uncertain. "Economic uncertainty remains high and consumer confidence low," said Chief Executive Officer Gerard Kleisterlee, adding "at the same time, some key markets such as the construction sector have yet to recover." Net profit for the first quarter was €200 million.
The $5,000 Taxi Ride – British actor John Cleese of Monty Python fame opted for a daylong cab ride halfway across Europe after the dust plume from an Icelandic volcano left him stranded. Cleese paid $5,100 for a Mercedes taxi Friday from the Norwegian capital, Oslo, to Brussels.
And Finally… SEC Goes After Goldman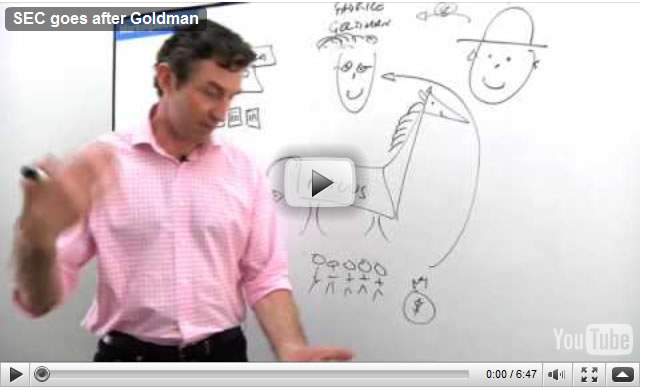 Disclosures = None
By The Mole
PaddyPowerTrader.com
The Mole is a man in the know. I don't trade for a living, but instead work for a well-known Irish institution, heading a desk that regularly trades over €100 million a day. I aim to provide top quality, up-to-date and relevant market news and data, so that traders can make more informed decisions".© 2010 Copyright PaddyPowerTrader - All Rights Reserved

Disclaimer: The above is a matter of opinion provided for general information purposes only and is not intended as investment advice. Information and analysis above are derived from sources and utilising methods believed to be reliable, but we cannot accept responsibility for any losses you may incur as a result of this analysis. Individuals should consult with their personal financial advisors.
© 2005-2019 http://www.MarketOracle.co.uk - The Market Oracle is a FREE Daily Financial Markets Analysis & Forecasting online publication.

Only logged in users are allowed to post comments.
Register/ Log in