European Stocks Perky On News of Surging German Economy
Stock-Markets
/
Stock Markets 2010
Aug 13, 2010 - 06:48 AM GMT


U.S. stocks fell again Thursday, sending the S&P 500 Index to the biggest three day decline since July 1st, after an unexpected rise in unemployment claims added further ammo that the recovery is weakening. Bellwether tech stock Cisco Systems, the world's largest maker of networking equipment, tumbled 10% after forecasting sales that missed analysts' estimates; Juniper Networks dropped 6.8% in sympathy while Caterpillar, the world's largest maker of construction equipment, retreated 1% as rising jobless claims signalled a slowing economy. Elsewhere Estee Lauder shed 2.6% after profit missing estimates.
European stocks are looking more perky today after better than expected GDP numbers from Germany and France this morning. Germany's largest steelmaker ThyssenKrupp is up 2.4%t after raising its forecast for 2010 profit and travel companies. Thomas Cook Group and TUI Travel are better by 4% (after their recent poor run) on the back of Goldman Sachs recommended buying the shares. Mining giants Rio Tintop and BHP Billiton are leading raw material shares higher as metals rallied. Delhaize Group sank 6.7% after cutting its profit forecast.
In the U.S. session we are due to get numbers for July retail sales at 13.30 BST which probably rose in July for the first time in three months as auto dealers sold more cars and merchants used discounts to spark demand, economists said before a report today. The market expects Purchases to have increased 0.5% after a 0.5% drop in June. News. Later in the afternoon we get the consumer Confidence number for July. A preliminary August reading of 69 is forecast for the Reuters/University of Michigan confidence index after 67.8 in July, according to economists.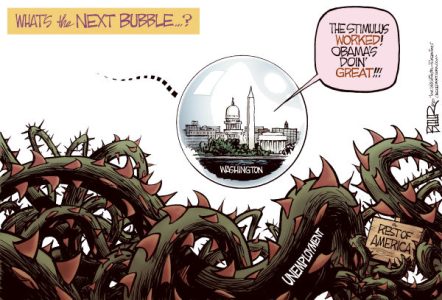 Today's Market Moving Stories
•In Japan: The Asahi press cites government sources which state that Prime Minister Naoto Kan and BoJ Governor Masaaki Shirakawa may meet as early as next week to discuss the JPY's strength and possible responses.
•The Reuters Tankan index of manufacturers' sentiment rose 10 points in August to +22, the highest since November 2007, when the index stood at 23.However, confidence about the next three months is set to weaken, with the expectations index standing at +15, marking the first time in three years that the mood is expected to deteriorate.
•Bloomberg reports today that Germany's economy grew at the fastest pace since the country's reunification two decades ago in the second quarter as the global recovery boosted exports and companies stepped up investment. Gross domestic product, adjusted for seasonal effects, rose 2.2% from the first quarter, when it gained an upwardly revised 0.5%. That's the fastest growth since records for a reunified Germany began in 1991. Economists predicted the economy would expand 1.3 %, the median of 33 estimates in a Bloomberg News survey shows. Europe's largest economy is benefiting from a recovery in global demand just as the euro's 10% decline against the dollar this year makes its exports more competitive outside the currency bloc. At the same time, governments across the 16 nation euro region are cutting spending to reign in ballooning budget deficits, threatening to slow growth in coming months. Germany's statistics office said exports and investment were the main growth drivers in the second quarter. At the same time, private and public spending made positive contributions. "The German economy is driven by external stimuli and domestic consumption is likely to remain sluggish," said Stefan Bielmeier, chief economist at DZ Bank in Frankfurt. "Therefore, Germany will feel the impact of weakening global demand." My take on these numbers is less sanguine. Germany's beggar your neighbour policies of focusing on exports at the expense of domestic demand are one of the key imbalances within the Eurozone and have contributed to the problems which are now coming to the surface.
•The giant vampire squid Goldman Sachs, said there's a 25-30% chance the U.S. economy will fall back into a recession. "As signs of slower U.S. growth have multiplied, market participants have become worried about the possibility of a double dip recession," analysts including Ed McKelvey, Goldman Sachs's senior U.S. economist in New York, wrote in a note to clients. "The probability is unusually high between 25 % and30%." Housing, business spending on equipment, autos and other consumer durable goods, household savings and company hiring are five areas that offer protection against a renewed decline in economic activity, the analysts wrote. Mohamed A. El-Erian, chief executive officer at PIMCO., said last week the possibility of deflation and a recession in the U.S. is 25%. Gross domestic product will expand at a 2.55% rate in the last six months of 2010, according to the median of 67 estimates in a Bloomberg survey taken July 31 to Aug. 9, down from the 2.8 % pace projected last month. The U.S. economy will grow 3% this year, after shrinking 2.6% in 2009, according to Bloomberg News surveys of economists.
•U.K. house prices were little changed in July and will struggle to gain for the rest of the year, Acadametrics Ltd. said. Prices in England and ales rose 0.1% from June, when they fell by the same amount, the research group said in a statement in London today. Values are up 8% from a year earlier to an average £220,685 ($344,000). Home buying may be restrained by weakening consumer confidence as the government prepares the biggest spending squeeze since WorldWar II to tackle the record deficit. Bank of England policy makers maintained emergency stimulus for the economy this month, and Governor Mervyn King said the U.K. faces a "choppy" recovery.
•The WSJ journal really seems to have Ireland as its main agenda with two stories one focussing on the Irish banks and the problems facing them. It points to the additional injection in Anglo and BOI's poor results as being the reason for the recent widening in sovereign spreads. Later in the paper though it says that none of these issues are really new and that investors have overreacted by pushing spreads to where they are now…..I agree.
When Giants Collide
Oracle Corp. filed a patent and copyright infringement lawsuit against Google over its Android software, citing technology gained from the January acquisition of Sun Microsystems Inc. "In developing Android, Google knowingly, directly and repeatedly infringed Oracle's Java-related intellectual property," Karen Tillman, a spokeswoman for Redwood City, California based Oracle, said in a statement today. "This lawsuit seeks appropriate remedies for their infringement." Sun's Java technology lets developers write programs that work across different operating systems and on a variety of computers. The software runs on billions of mobile devices, Sun said last year. Google's Android, a smartphone operating system, powers models from Motorola Inc. and Taiwan's HTC Corp. Oracle didn't say whether it would ask a court to halt use of its inventions or was seeking cash compensation. A copy of the complaint wasn't immediately available. Andrew Pederson, a spokesman for Mountain View, California based Google, said the company hasn't been served, so had no comment.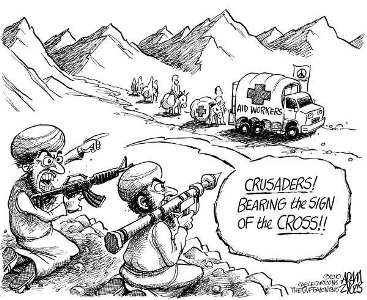 Company / Equity News
•Kerry Group is offering €33m to acquire Newmarket Co-op in Co Cork. The rationale includes; (1) access to a modern cheese plant with capacity to support the group's Consumer Foods division (with revenues of over €1.7bn) and; (2) adding manufacturing scale ahead of liberalised milk quotas. The deal is modest in a group context (Kerry spent over €140m on capex last year) but will, if carried (66% of co-ops members must vote in support), be a useful add on to the Irish consumer operations.
•CRH has acquired Sax Sanitair, a Belgian distributor of sanitary, heating and ventilation products, according to a report carried by bloomberg yesterday. The report cites Belgian newspaper De Tijd as stating that the deal is currently awaiting approval from the Belgian regulator. According to the report, Sax Sanitair generated sales and net income of €67m and €5m respectively in its last financial year. No further financial details on the transaction are provided. Sax Sanitair would fit into CRH's existing network of Concrete Products operations in Belgium, which sits within the overall European Products division. Results this morning from Geberit highlight that companies exposed to sanitary systems have fared better than the wider construction industry in H1 2010. While small in size the bolt on of Sax Santair does highlight that CRH remains active in looking for opportunities. However, more interesting in our view is that the deal would represent the first acquisition of a light side business by CRH in 2010. CRH's H1 development update on 7 July includes 13 bolt on acquisitions comprising 9 in US Materials and 4 in Europe Materials.
•The Unite Union who represent BAA's staff announced yesterday that their members have agreed to strike in response to BAA's offer of a 1% pay increase which they consider to be "measly" and "confrontational." A meeting has now been scheduled for August 16th to decide on the way forward, and the serious negotiations will now start. BAA has responded by saying that they hope to "engage" with the Union, and made the point that "fewer than half of those eligible to vote have done so and we do not believe this result provides a clear mandate for strike action" which could raise the possibility of legal action to stop the strike. The Government has also voiced its opposition to strike action, and while the official line is that they will not intervene, given their focus on continuity of service, they may have a role to play. While clearly this is not good news for BAA, and will weigh disproportionately on sentiment amongst those investors planning to go on holiday later this month, BAA have already weathered a BA strike and the disruption from the volcanic ash cloud this year.
•Separately Google's Android platform is the most popular smartphone software in the U.S., overtaking Apple Inc.'s iPhone and the BlackBerry from Research In Motion Ltd., according to Gartner Inc.Worldwide, Android became the third-best-selling operating system in the second quarter, with 17.2% of sales compared with 1.8% a year earlier, the Stamford, Connecticut based market researcher said in a note today. It trails Nokia Oyj's Symbian and RIM, Gartner said.
•Ning Inc., the social networking site co founded by venture capitalist Marc Andreessen, did what many young Web companies only dream of: It got customers weaned on free services to start paying. Since telling users in April it would stop offering the means to build and operate social networks for free, Ning's paid user base tripled to 45,000, with memberships starting at $2.95 a month. The closely held company is adding paying subscribers at 5,000 a month, three times the rate it had before. "It's like twitter. Except we charge people to use it"
•The WJS Reports that the U.S. Department of Justice has asked HPQ+US+Equity' title='Hewlett-Packard spread betting'>Hewlett-Packard Co. to provide a trove of internal records as part of an international probe into allegations that HP executives paid bribes in Russia, according to people familiar with the investigations. German prosecutors, as first reported by The Wall Street Journal in April, are looking into the possibility that HP executives paid about €8mn in bribes to win a €35mn contract under which the U.S. company sold computer gear to the office of the prosecutor general of the Russian Federation. The German probe has been joined by U.S. and Russian authorities, according to people familiar with the matter.
•Microsoft Corp.'s Xbox 360 outsold Nintendo Co.'s Wii last month, becoming the top selling video game console in the U.S. for the first time in almost three years, after introducing a model equipped with wireless Internet. Sales of the Xbox 360 more than doubled to 443,500 units, regaining the top spot for the first time since September 2007, Port Washington, New York based researcher NPD Group Inc. said in a statement yesterday. Consumers bought 253,900 Wii players, little changed from a year ago, while sales of Sony Corp.'s PlayStation 3 gained 76% to 214,500 units.
•The U.S. Department of Justice is investigating pharmaceuticals companies' payments for hospitality, consultants, licensing agreements and donations in worldwide markets, the Financial Times reported Thursday on its website, citing the companies and an unnamed industry attorney. GlaxoSmithKline PLC, Pfizer, Bristol-Myers Squibb Co., Eli Lilly & Co. and others have disclosed being contacted by the department and Securities and Exchange Commission in connection with the investigation, the report said. It said Merck & Co. announced last week it had also been contacted and was co-operating with investigators. The report cited an industry attorney familiar with the investigation as saying the justice department was studying whether pharma companies had ignored a "systematic risk" inherent in the business, and ignored obligations under local and U.S. anti-bribery law. The justice department declined to comment, the report said.
•ThyssenKrupp, Germany's largest steelmaker, raised the forecast for 2010 adjusted pre-tax profit. The measure will be in the "mid to high three digit" million euros, compared with an earlier forecast for a "low" three digit million euro figure, the Essen, Germany-based company said in a statement today. Adjusted operating profit will be above 1 billion euros and full-year sales will increase "slightly," the company also said. Fiscal third-quarter pre-tax profit was €414m, beating analyst estimates for a pre-tax profit of €219.4m.
By The Mole
PaddyPowerTrader.com
The Mole is a man in the know. I don't trade for a living, but instead work for a well-known Irish institution, heading a desk that regularly trades over €100 million a day. I aim to provide top quality, up-to-date and relevant market news and data, so that traders can make more informed decisions".© 2010 Copyright PaddyPowerTrader - All Rights Reserved

Disclaimer: The above is a matter of opinion provided for general information purposes only and is not intended as investment advice. Information and analysis above are derived from sources and utilising methods believed to be reliable, but we cannot accept responsibility for any losses you may incur as a result of this analysis. Individuals should consult with their personal financial advisors.
© 2005-2019 http://www.MarketOracle.co.uk - The Market Oracle is a FREE Daily Financial Markets Analysis & Forecasting online publication.

Only logged in users are allowed to post comments.
Register/ Log in