China Slams US Dollar; Yen Looks Great!
Currencies
/
US Dollar
Nov 09, 2007 - 11:07 AM GMT


Jack Crooks writes:China is getting very good at controlling currency values, and not just their own. While it's no secret they've been artificially suppressing the value of the Chinese yuan, they're now pushing down the value of the U.S. dollar, too!
The implications for the currency markets are huge. Most importantly, this development propelled the yen much higher, and I expect the momentum to continue building. Here's the scoop ...
Chinese Officials Slam the Dollar's Position as the World's Reserve Currency
Just two days ago, Cheng Siwei, vice-chair of China's National People's Congress said his country should readjust its foreign exchange reserves to favor currencies that aren't falling off a cliff. With the buck losing value on a daily basis, it's obvious why China needs to take a more prudent approach to their $1.43 trillion in reserves.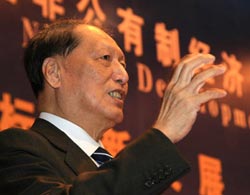 Cheng Siwei — "We will favor stronger currencies over weaker ones, and will readjust accordingly."
But the Beijing officials didn't stop there. Xu Jian, a vice director of the country's central bank pointed to the end of the U.S. dollar as the world's reserve currency!
Unfortunately for the buck, these comments didn't come from a couple of low-ranking public servants. They came from two Beijing bigwigs with $1.4 trillion behind them.
There's no telling exactly where China will reallocate its reserves or to what degree. What is clear, however, is that the Chinese will be dumping dollars. And I think one likely way they'll do that is by using sovereign wealth funds, the foreign investment companies I recently told you about .
Specifically, I think one fund managed by China Investment Corp. could be given the green light to direct excess reserves into better performing investments. That could send the dollar down and other major currencies to new, multi-year highs.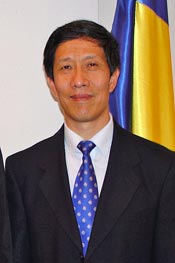 Xu Jian — "[The U.S. dollar] is losing its status as the world currency."
And if massive sovereign wealth funds from other countries pile on? Look out!
Now don't get me wrong, I'm not predicting the permanent demise of the dollar. It will eventually get the chance to reassert itself atop the currency food chain. But that's not going to happen anytime soon, which is why ...
You Should Take This Great Opportunity To Profit As Other Currencies Strengthen!
The dollar is falling behind other world currencies because of the Fed's accommodative monetary policy. Bernanke and company are busy LOWERING rates to help bail out Wall Street, while other central banks are either maintaining their current rates or RAISING them!
Real world example: The Reserve Bank of Australia boosted their benchmark lending rate from 6.5% to 6.75% earlier this week, further increasing the yield advantage of the Australian dollar over the U.S. dollar.
And look, even if a country's central bank leaves rates unchanged, their currencies are still gaining a yield advantage over the dollar every time the Federal Reserve slashes the fed funds rate.
That means the euro, the Australian dollar, the Canadian dollar, the Swiss franc, the New Zealand dollar and even the British pound will look more and more appealing to global investors seeking higher yields. Make the right moves and you can reap major profits ...
My Favorite Long-Term Currency Play Remains the Japanese Yen
For weeks, I've been telling you that the Japanese yen is primed for a major rally. Now, it looks like China has stirred the pot enough to get things moving!
Right after the Chinese dished out their anti-dollar commentary, the yen staged a massive rally and challenged recent highs. Take a look at my chart of the yen futures, and you'll see what I mean.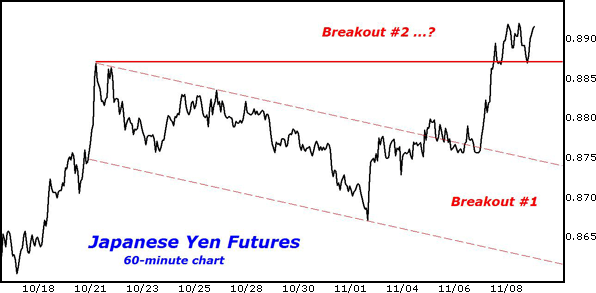 In technical terms, the chart shows a clear breakout of a downward trending channel. This kind of move typically signals that a new, massive wave of buying momentum is about to begin.
I consider it especially significant because in past episodes of dollar weakness, the yen didn't move a whole lot. Rather, it rallied during times of increased risk aversion, as investors tried to cover borrowed Japanese money. This week was a whole different story, and that indicates a major shift in the markets.
Plus, I see a fundamental reason for another major move in the yen: I expect China will begin allowing its yuan to rise much more quickly to help fight inflation.
In turn, Japan will feel less pressure to keep the value of the yen low, and it will likely hike interest rates!
See, right now, the Japanese have to suppress the value of the yen so they can stay competitive with China's exports. But they're ready to hike as soon as they can.
In fact, less than a week ago, Bank of Japan governor Toshihiko Fukui expressed the need for a timely interest rate hike, saying keeping rates too low was risky.
Sure, the Bank of Japan's official lending rate is far below the fed funds rate. But the BOJ policy is heading in the right direction ... the same can't be said for the Fed!
Bottom line: The yen really came to life this week and I sure as heck think there's more upside ahead.
That's great news for my World Currency Options Alert subscribers, who are sitting in the sweet spot, just waiting for the yen's next explosion higher. So hang on to your hats because this is getting very interesting!
Best wishes,
Jack
This investment news is brought to you by Money and Markets . Money and Markets is a free daily investment newsletter from Martin D. Weiss and Weiss Research analysts offering the latest investing news and financial insights for the stock market, including tips and advice on investing in gold, energy and oil. Dr. Weiss is a leader in the fields of investing, interest rates, financial safety and economic forecasting. To view archives or subscribe, visit http://www.moneyandmarkets.com .
© 2005-2019 http://www.MarketOracle.co.uk - The Market Oracle is a FREE Daily Financial Markets Analysis & Forecasting online publication.

Only logged in users are allowed to post comments.
Register/ Log in