Silver for Volatile Times in Desperate Economic Conditions
Commodities
/
Gold and Silver 2011
May 05, 2011 - 12:24 PM GMT


Here is an interesting theory on the recent silver run up and correction which someone pointed out to me this evening from a chatboard.

I do not know if his theory is valid of course, and the author allows as much, as more data is required. I doubt even the COT report this Friday will be of use. I like to follow Harvey Organ and Dan Norcini on these matters and will look forward to their weekend commentary.
But what this person is saying is essentially the 'gut read' I had while watching the tape, off and on in recent days.
If the market was correcting because longs were selling out and walking away, why did the CME have to do a 4th and 5th margin increase to make it more difficult to hold long positions? If something is burning of its own accord, why keep pouring gasoline on it, over and over?
Well one explanation is that they want people to cut their losses and not be overwhelmed if the prices continue lower. That is legitimate and I would be very grateful if they were to begin doing that. Too bad that US regulators never seem to do this when it really counts, like with equities and home mortgages and banking leverage for example.
But there was no denying that the parabolic increase was just dodgy. As you may recall I expressed wonder at it, and took my trading profits off the table, to much private criticism in the emails I might add.
And then we saw the repeated late night hits that started in conjunction with the CME's actions to increase margins, market actions that were too obvious to be accidental or coincidental.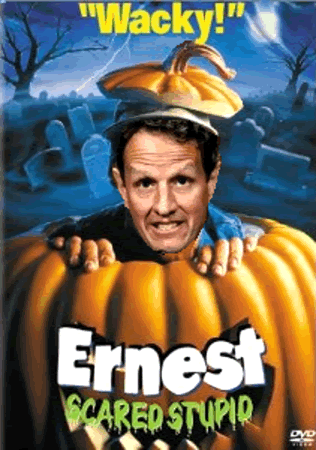 I really believe that the core of the problem involves the deliverable ounces at CME, a big looming problem. I think the CFTC knows quite a bit more about the dynamics of this market and its associated and opaque derivatives than they admit. And I believe they are desperately concerned.
I did post
a link from Ben Davies
this evening in which he speculates that the high prices brought a load of scrap into the market, which is what prices do. But that scrap has not been measured, and it would have happened rather quickly, in a matter of weeks. I do not think the refiners can produce new eligible bars quickly enough even from scrap.
But regardless, it has not really shown up where we would like to see it. And as Ben points out, once this initial influx of scrap, low hanging fruit they like to call it, is exhausted, prices will begin to climb again because miners cannot even begin to adjust supply higher quickly enough. And the market action in the miners continues to be heavy handed and manipulative from my vantage point.
I suspect a lot more of what has entered the market is forward hedging by some of the bigger miners and the bullion banks, who were locking in profits, but ON PAPER.
So a lot of paper silver may have entered the market, but that is not really what is needed. So the exchange and the regulators and the big dealer who are incredibly short feel the need to dampen demand for near term bullion. And by driving down the price they worsen a bad situation IF systemic shortages exist due to years of market underpricing and undersupply. And if that is the case, the short term fix is a longer term poke in the eye with a sharp stick. But few can accuse American management style of a bias to the long term solutions when a lucrative short term fix that becomes someone else's problem is available.
I am just fascinated by this, and cannot wait to see how it resolves and it develops. I am viewing this as one act in a much larger drama, the reforming of the global governance system that has been in place since the end of World War II.
Let's see what happens, and what comes floating in on the tides of change.
And please try to keep in mind what has happened over the past ten years. I am utterly amazed that the US has just passed through one of the greatest financial scandals and frauds in history, and within two or three years is willing to act as though nothing had happened, that it was just some random act of God, and that everything is back to a 'new normal' again. Few prosecutions and shallow reforms. Remarkable.
Well, things are not normal. There is an abscess in the body politic. And the next collapse and crisis which is coming is going to be monumental. And some surely view it as an opportunity to feed their will to power. And perhaps Ron Paul will prove to have been prescient.
"Believe me, the next step is a currency crisis because there will be a rejection of the dollar, the rejection of the dollar is a big, big event, and then your personal liberties are going to be severely threatened." Ron Paul
Let's see what happens, and wait for some stronger indications of what the situation may be. As noted here many times, these are particularly dangerous markets, and only professionals and highly experienced traders should be actively in them.

But there is no charge for watching...

WSB
CME Margin Hike won't matter, The CRIMEX Clowns got stuffed yesterday
wrs - Wed, May 4, 2011 - 08:48 PM

I think I know what happened. I kept thinking that if OI increased on the kind of price drop we saw yesterday, then longs didn't capitulate because if they did, OI would have shrunk.

Here is what I think happened, the Commercials have been decreasing their net short in this latest run up, in other words, they helped it go up by covering short and going long. I believe they were doing that to accentuate the rise and to be able to liquidate their profits and accentuate the drop and cover short when the spec longs gave up. They wanted silver to look parabolic and then fail in order to scare everyone off.

Well it looks like the large specs have held tight, the COT report on Friday should show that the large long specs increased longs and are more net long while the commercials are more net short. Yesterday it was the commercials selling at a discount to the spec longs who just soaked up all the selling the commercials could do.

So today they raised margins again because I bet that the OI didn't drop much today if they had to raise margins again.

This is setting up for a huge snap back rally if my conjecture is close to correct.
By Jesse
http://jessescrossroadscafe.blogspot.com
Welcome to Jesse's Café Américain - These are personal observations about the economy and the markets. In providing information, we hope this allows you to make your own decisions in an informed manner, even if it is from learning by our mistakes, which are many.
© 2011 Copyright Jesse's Café Américain - All Rights Reserved
Disclaimer: The above is a matter of opinion provided for general information purposes only and is not intended as investment advice. Information and analysis above are derived from sources and utilising methods believed to be reliable, but we cannot accept responsibility for any losses you may incur as a result of this analysis. Individuals should consult with their personal financial advisors.
© 2005-2019 http://www.MarketOracle.co.uk - The Market Oracle is a FREE Daily Financial Markets Analysis & Forecasting online publication.

Only logged in users are allowed to post comments.
Register/ Log in