10 Biotech Stocks Poised to Run
Companies
/
BioTech
Mar 08, 2013 - 09:21 AM GMT

For the first time in ages, conditions for biotech investment are just right. The capital markets have loosened up, and institutional investors are ready to bid up share prices on stories that have both merit and looming catalysts. Sure, there's risk. . .but without it, there's no upside. In this Life Sciences Report interview, Senior Analyst and Managing Director George Zavoico of MLV & Co. identifies a group of biotech companies with market-moving events on their calendars. Sharpen your pencils: From cancer to coronary artery disease to vaccine technology, Zavoico names potential winners.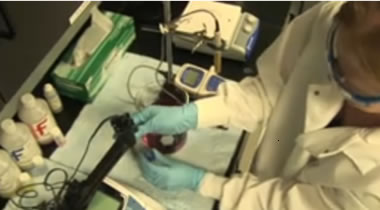 The Life Sciences Report: George, the last time we caught up with you was at January's Biotech Showcase, where you were on our panel discussing the Watchlist 2013. It was quite successful, and we appreciate your appearance.
George Zavoico: It was a pleasure being on the panel. Thank you for having me.
TLSR: Do you have a theme?
GZ: If I were to describe my "theme," I would say that I try to identify micro- to small-market cap companies that are outliers, mainly with respect to their science. But I am also seeking sound management teams, especially those with the ability to access and manage capital. Many of the companies I follow have unique products in development, and I also include some that may have stumbled before. I look at longer-term prospects as well. I have picked companies with early clinical-stage assets with the intent of following these companies as their product candidates progress through development.
TLSR: You follow companies that are generally under $750 million ($750M) in market cap. Your coverage performance has been very good over the past three to six months, and you have far outperformed the NASDAQ composite in recent months. Congratulations. Will there be more of the same in biotech?
GZ: Emerging macro trends point to a continuing value-growth story in most sectors. Just look at the run the Dow Jones and NASDAQ have had in the last three months. Apart from the uncertainty regarding the U.S. budget "sequester" and its potential negative impacts on the economy, most other signs point to continuing economic recovery, which is good for the markets. Biotech will ride on those coattails. It's important for investors to be comfortable with and understand their risk tolerance: To invest in biotech, and smaller biotech in particular, an investor has to be able to tolerate risk.
TLSR: I wonder if this very recent performance in biotech is due in any way to an eased or improved regulatory environment? Eased access to capital? Has it been about meeting goals?
GZ: I'm not sure an improved regulatory environment has had as much of an impact as other factors. It's difficult to pin down any one reason why stocks in my coverage universe have performed well in the last few months; there are unique circumstances for each of the stocks. The easiest way to answer is to say that a rising tide lifts all boats. But having said that, some stocks have performed better, and some worse.
Easier access to capital plays a role, including alternative financing vehicles such as innovative debt issuances and at-the-market (ATM) equity offerings, which are options to more traditional offerings that have high discounts and warrant coverage. In particular, we've seen the ATM offering become a more popular option due to its lower cost of capital and very low impact, if any, on the price of a stock when the offering is announced.
More to your point, the most important factor is to meet goals, and the most important of these are, of course, positive clinical trial results. The farther along in development the better, and particularly if a study is randomized and double-blind. Obviously, good phase 1 trial results do not generate the same trading volume and uptick in a stock's value as do positive data in phase 2b or phase 3 trials. But reactions that result in a spike in value can be transient, and may be followed with a selloff, as investors take profits to direct cash into another company where another catalyst might be coming sooner. Acadia Pharmaceuticals Inc. (ACAD:NASDAQ), Peregrine Pharmaceuticals Inc. (PPHM:NASDAQ) and Synta Pharmaceuticals Corp. (SNTA:NASDAQ) are examples of companies whose shares have appreciated in the last few months on positive clinical trial results. ArQule Inc. (ARQL:NASDAQ), unfortunately, went the other way, with disappointing phase 3 results.
TLSR: George, we'll get to those names. But the last time we spoke you were pretty bullish onResverlogix Corp. (RVX:TSX) and Prana Biotechnology Ltd. (PBT:ASX). How do you see them today? Have you changed your mind at all?
GZ: No, I haven't. Resverlogix has almost doubled from six months ago, and we're seeing some consolidation at this time, as we await results from the randomized, double-blinded phase 2b ASSURE trial of the company's lead drug candidate, RVX-208, for coronary artery disease. Top-line results are expected in May or June. If the results show a significant decrease in atherosclerotic plaque volume in the coronary arteries, as measured by intravascular ultrasound imaging (IVUS), and an increase in high-density lipoprotein (HDL) levels, it will be a huge win for the company.
Positive results would also help validate Resverlogix's drug discovery platform. RVX-208 is an inhibitor of bromodomain and extra-terminal (BET) proteins involved in gene transcription. By this mechanism of action, RVX-208 increases the production of apolipoprotein A-1 (ApoA-1), making new HDL particles to remove cholesterol from plaques via reverse cholesterol transport. Resverlogix has identified other bromodomain inhibitors that could be useful in treating some cancers, autoimmune and neurodegenerative diseases, and diabetes.
TLSR: Vulnerable plaque exfoliation is what causes acute coronary occlusion and resulting myocardial infarction. Can the IVUS imaging technique discern between a vulnerable plaque and a generalized atherosclerotic narrowing of the vessels?
GZ: Yes.
TLSR: So far, have any effects been noted on vulnerable plaques?
GZ: We will see in the ASSURE trial, a phase 2b proof-of-concept study. The earlier trials didn't use the IVUS technique.
TLSR: Can RVX-208 get into a phase 3 study before year-end?
GZ: If it delivers results as expected by midyear—May or June—I would think it probably can. The company would need to go to the U.S. Food and Drug Administration (FDA) for an end-of-phase 2 meeting, where it would present its results and the data would be considered. Then Resverlogix would have to come to an agreement on the trial design, what the endpoints are, etc. If all of that goes very smoothly, it's possible that the company might get a phase 3 trial going by the end of the year. To be on the conservative side, early 2014 is a safer projection.
TLSR: Is it possible for Resverlogix to do a phase 3 trial without a partner?
GZ: It's highly unlikely.
TLSR: Will the company have to dilute itself by raising equity capital before partnering?
GZ: Resverlogix had about $16M in cash at the end of October, halfway through its 2013 fiscal year (ending April 30, 2013). It burns about $7–8M per quarter. The math suggests that the company will need to do a raise of some sort in the next couple of months if it doesn't conclude a partnership agreement.
TLSR: Back in mid-October, the company announced commencement of a small, 20-patient, phase 2 exploratory trial of RVX-208 in patients with prediabetes mellitus (in which fasting blood glucose levels are higher than normal but not diabetic). This one drug could be really interesting if it is effective in reverse cholesterol transport as well as up-regulation of insulin secretion.
GZ: This is not a one-indication drug. The small phase 2 study is the company's first venture into other clinical uses. The rationale for the trial stems from studies showing that ApoA-1, either without lipids or in HDL, increases insulin secretion. Nobody knows whether this will translate into clinical benefit, but it's definitely worth a look. Also, Resverlogix is a platform company, and has identified bromodomain inhibitors similar to RVX-208 that could be useful in other diseases. As an inhibitor of the BET family of proteins, including BRD4, RVX-208 could show potential in not only diabetes, but also in inflammatory and neurodegenerative diseases.
TLSR: RVX-208 is an epigenetic inhibitor. The rap on epigenetic inhibitors in general is that they act globally throughout the chromatin/DNA material, and they are not gene-specific. Although Resverlogix has stated that RVX-208 is taken up before it enters liver cells, I'm wondering if any off-target or toxic effects have been observed. It's important to note that this is a first-in-class compound.
GZ: To the best of my knowledge, the drug has been safe in trials so far. A Data Safety and Monitoring Board looks at the ongoing ASSURE trial, and reviews are scheduled at certain points along the trial. Drug safety is of paramount concern, whether for a first-in-class molecule or for a follow-on. If a new compound is in the same class as a more familiar one that is already in use, investigators feel a bit more comfortable about what they may see on the safety side. But that doesn't always mean that a follow-on compound will be completely clean, because follow-on molecules are chemically different from earlier-generation candidates.
TLSR: If these indications all work out, how important could RVX-208 ultimately become?
GZ: Maybe as important as the statins.
TLSR: You said you were still bullish on Prana Biotechnology. Go ahead and make that case.
GZ: Prana stock is now in a consolidation phase, after appreciating almost 25% in the last six months. The company is currently conducting two phase 2 trials with its small molecule metal-protein attenuating compound (MPAC), PBT-2, in neurodegenerative diseases. It's in a phase 2b study for Alzheimer's disease and a phase 2a study for Huntington's disease. The drug is a cation transporter that transports positively charged molecules across biological membranes, thereby redistributing certain transition metals, notably zinc and copper, back into their appropriate cellular compartments. Inappropriate accumulation of these metals in the synapse (the minute space between the axon and dendrite joining two neurons) is thought to lead to the aggregation of beta-amyloid, or "Abeta," in Alzheimer's disease and the huntingtin protein in Huntington's disease. Results from preclinical studies and early clinical data suggest that this is a promising approach to treating these diseases, and positive results in H2/13 would help validate the mechanism of action, opening the door for partnering or raising capital to enable further clinical development.
TLSR: Speaking of neurodegenerative diseases, both Cytokinetics Inc. (CYTK:NASDAQ) and Acadia Pharmaceuticals are operating in that space, and their shares have also appreciated well in the past six months. What's driving the interest in these companies?
GZ: I'll speak first about Cytokinetics. One of its drugs, tirasemtiv, is going into a pivotal phase 2 trial in amyotrophic lateral sclerosis (ALS). I think there's a lot of excitement about the company, given the failure of the Biogen Idec Inc. (BIBB:NASDAQ) product for ALS, dexpramipexole, which had fast-track status but was discontinued by Biogen because it didn't show efficacy in a phase 3 trial. With that failure, Cytokinetics emerged as a leader in the ALS space. We are expecting top-line data from the BENEFIT-ALS trial of tirasemtiv, which is a phase 2b study and potentially registrational. Following the failure of dexpramipexole, tirasemtiv became the only clinical candidate that may slow ALS disease progression.
I'd also like to point out that the FDA's neurology division held an unprecedented full-day hearing on ALS on Feb. 25. Its purpose was to explore ways to accelerate drug development for ALS and to expand patient access to unapproved investigational drugs. Researchers, clinicians and associated nonprofit organizations, as well as ALS patients, urged the FDA to think differently about the risks and benefits to ALS patients because of their short life expectancy. Suggestions included early conditional approval for drugs that are potentially disease-modifying, replacing placebo arms in trials with historical controls so that all ALS patients have access to an investigational drug, expanding access to drugs shown to be safe and then proving efficacy in post-registrational studies, and allowing patients who have participated in trials to continue with a drug after the trial ends, if any benefits were seen. Nothing was decided at this hearing, and it doesn't affect the ongoing BENEFIT-ALS trial, but if the trial delivers positive results it could lead to much faster approval.
In addition to tirasemtiv, we are also expecting the phase 3 development pathway for omecamtiv mecarbil to unfold by year-end. If successful, omecamtiv can provide seamless treatment from the acute to chronic setting of heart failure. Heart failure patients could also begin treatment without having an acute event. This program is partnered and funded by Amgen Inc. (AMGN:NASDAQ) up to phase 2, so Cytokinetics is limited in what it can and cannot say. Recent progress includes accelerating enrollment for the company's 600-patient phase 2b ATOMIC-AHF trial for acute heart failure toward the end of 2012, and Amgen's initiation of a 420-patient phase 2 trial called COSMIC-HF; a dose-escalation trial to find the optimal oral dose of omecamtiv.
TLSR: What is the next share price catalyst for Cytokinetics? Would it be the top-line data from the 400 patients enrolled in the BENEFIT-ALS trial of tirasemtiv?
GZ: That trial will take a little while to run. It will be instructive to see how rapidly the trial enrolls because I think physicians are excited about it, especially with the failure of dexpramipexole. If it enrolls faster than anticipated, maybe results will come sooner. Cytokinetics guided to full enrollment by midyear, with results before year-end.
TLSR: What's the value driver for Cytokinetics shares? Is it omecamtiv?
GZ: It certainly contributes. I'd say that tirasemtiv in ALS is equally important, because it's going into a pivotal phase 2b and there is a lot of excitement around ALS right now.
TLSR: It seems that we didn't hear much about tirasemtiv before. The talk around Cytokinetics was always around its cardiac muscle contractility program with omecamtiv. Now, ALS seems to be at least an equal value driver as far as the shares are concerned. That's an interesting turn.
GZ: Yes. From the company's perspective, tirasemtiv is not partnered, whereas omecamtiv is. We believe investors have been getting more comfortable with Cytokinetics, as well as with Acadia, over the past few months because both companies reported positive clinical data from key clinical trials, and both companies are approaching important catalysts in 2013.
TLSR: Go ahead with Acadia Pharmaceuticals. What's your investment case here?
GZ: Its lead drug candidate, pimavanserin (ACP-103), achieved a significant milestone in November when it reported positive top-line results from the first of two registrational phase 3 trials for Parkinson's disease psychosis (PDP). As Parkinson's becomes a bigger problem in an aging population, PDP remains an underdiagnosed psychiatric disorder that can severely affect the living standards of patients and their caregivers. Most Parkinson's therapies are focused on treating motor symptoms. PDP is typically treated off-label with antipsychotic drugs that can interfere with traditional L-dopa drugs, and can adversely impact motor functions. Pimavanserin is a small molecule and can be taken orally once a day. We expect Acadia to report more detailed results from the first phase 3 trial, called the 020 study, at the American Academy of Neurology annual meeting later in March, and then to begin the second registrational trial, the 021, shortly after.
TLSR: You also cover several oncology companies. As you referenced early in our conversation, ArQule reported disappointing results from a phase 3 trial with tivantinib (ARQ 197) in colorectal cancer (CRC), while Threshold Pharmaceuticals (THLD:NASDAQ) delivered on its pancreatic cancer trial. What are your thoughts on these companies going forward?
GZ: While ArQule has been heavily discounted after discontinuation of the phase 3 MARQUEE and ATTENTION trials in non-small cell lung cancer (NSCLC), we haven't entirely written off tivantinib. Despite several cases of interstitial lung disease in ATTENTION, which led to the trial's discontinuation, we learned that many patients had reconsented and were continuing treatment. We expect top-line results from ATTENTION before year-end.
While the combination of tivantinib + irinotecan + cetuximab did not show a convincing set of top-line data from a phase 3 trial in CRC in January, we look forward to the trial's complete results at the American Society of Clinical Oncology (ASCO) meeting in June. More specifically, we will look for variations in frontline therapies, as well as in post-tivantinib treatments given to enrolled patients, to determine whether these variations confounded the true efficacy of tivantinib.
Meanwhile, results from an ongoing phase 2 trial of tivantinib + erlotinib in KRAS+ NSCLC patients, which may be presented in H1/13, could provide a surprising upside. We believe many investors have written off the entire NSCLC indication.
TLSR: It sounds like you believe tivantinib could be salvaged as a product. Is that accurate to say?
GZ: I think so. I currently have a Hold on ArQule. It has gone to hepatocellular carcinoma with tivantinib as second-line therapy. There is nothing approved for that specific indication, so if it hits this drug should be approvable. That's why I have a Hold on it, not a Sell.
TLSR: George, after that bad news on that combination therapy of tivantinib + irinotecan + cetuximab in CRC was delivered on Jan. 11, I thought this stock held up quite well, to be honest with you. From my perspective, that was very interesting.
GZ: Let me underscore that there is still much to be learned about c-Met expression in tumors that may inform dosing regimens in future studies. ArQule has accumulated a wealth of data that, on further analysis, could lead to different dosing regimens that might improve tivantinib's efficacy. Also, there is more to ArQule than just tivantinib. The company also has several products in phase 1, and it has good partnerships with Daiichi Sankyo Co. (DSKYL:OTCPK) and Kyowa Hakko Kirin Co. Ltd. (4151:TYO), which could be helping prop up the stock.
TLSR: You and I talked about Threshold Pharmaceuticals in March and September of 2012. You have a $14.50 target price on the stock, which represents an implied triple for investors. Is this an 18-month target price?
GZ: No, it's a 12-month target.
TLSR: What is the catalyst expected to achieve that valuation?
GZ: The catalyst is growing appreciation of the value of the company's hypoxia-activated prodrug, TH-302. The company has a number of trials underway, including one in sarcoma. While the pancreatic cancer trial has pretty much read out, phase 1 trials with TH-302 in several other indications will probably read out sometime in the course of the year. If results are positive, they will help validate the idea of going after hypoxic regions of tumors. As the company moves forward, I think investors will begin to appreciate that TH-302 is not just for a single indication but can be used more broadly across a number of cancers, since there are hypoxic regions in just about all solid tumors as well as in bone marrow in hematologic malignancies. In my mind, that justifies the $14.50 valuation.
Toward the end of January the company announced that its partner, the EMD Serono division of German company Merck KGaA (MKGAY:OTCPK), began a multicenter, randomized, double-blind, placebo-controlled phase 3 trial in 660 patients with TH-302 + gemcitabine, versus a control arm using placebo and gemcitabine. These patients have locally advanced, unresectable or metastatic pancreatic cancer. It's called the MAESTRO trial, and it's being conducted under the FDA's special protocol assessment process. Patients will remain in the trial unless there's evidence of disease progression or intolerance. This is a registrational study, and it will carry on until 508 events occur, meaning deaths, which will prompt a statistical analysis of the trial endpoints. If all goes as planned, and especially if the results reproduce the phase 2b outcome, we forecast that TH-302 could gain approval, and we could see a launch by the end of 2015, or perhaps in H1/16. The company could become profitable in 2016. Based on existing phase 2 data for TH-302 and phase 3 data for Celgene Corp.'s (CELG:NASDAQ) Abraxane (paclitaxel protein-bound particles), which is not yet approved in pancreatic cancer, we believe TH-302 will have the edge on Abraxane in both safety and efficacy.
Since Abraxane has not yet been approved for pancreatic cancer, we don't forecast much of an impact on recruitment in MAESTRO, despite its possible off-label use since it is approved for other cancers. We even consider it an opportunity, because a combination of Abraxane and TH-302, with or without gemcitabine, could prove to be even more efficacious than either drug when combined only with gemcitabine in a doublet.
TLSR: You mentioned Peregrine Pharmaceuticals. It's up 158% over the past three months. It actually spiked in very early January on phase 2 bavituximab data in NSCLC. It has also reported some pancreatic cancer data. Tell me about it.
GZ: Peregrine just had a phase 2 trial readout on stage IV pancreatic cancer with its monoclonal antibody bavituximab. The data were good and showed some signs of anti-tumor activity, but they weren't great because a prolongation of overall response rate did not translate into median overall survival.
It's important to point out that Peregrine has not stratified the results yet. I think investors will compare bavituximab in pancreatic cancer to Celgene's Abraxane and Threshold Pharmaceuticals' TH-302, but these are not apples-to-apples comparisons. So far, Peregrine hasn't broken out the data according to Eastern Cooperative Oncology Group (ECOG) performance status. We think we'll see those results at ASCO in June, and I think that they will be more impressive. We note that the bavituximab trial enrolled a higher proportion of patients with poorer ECOG performance status, which may have led to a shorter median overall survival.
TLSR: Go ahead with another oncology story. I don't think you and I have ever discussed Synta Pharmaceuticals Corp., but you do have it under coverage. Could you comment?
GZ: Yes. At the end of September the company announced some very promising results with its heat shock protein 90 (Hsp90) inhibitor, ganetespib, in the phase 2b portion of its phase 2b/3 GALAXY trial in second-line NSCLC. At the time, median overall survival had not yet been reached in the ganetespib + docetaxel arm of the trial, while the median overall survival in the docetaxel arm was observed to be 7.4 months, pretty much as expected. We expect the promising progression-free survival (PFS) trend to translate into a meaningful overall survival (OS) benefit in the phase 2 setting, with results in H2/13. We anticipate Synta will report preliminary results from the trial's phase 3 portion in late 2013 or early 2014.
More important, the phase 2b interim results suggest that ganetespib's activity is not restricted to one or more predefined patient populations. The phase 2b portion stratified patients according to serum lactate dehydrogenase (LDH) levels, KRAS mutation status, time since diagnosis of advanced disease, smoking status, and ECOG performance score. Apart from smoking status, which is difficult to confirm with patients, ganetespib did not appear to provide any additional benefit for patients with aggressive disease, those with disease progression within six months of diagnosis. Benefit was seen regardless of LDH levels, KRAS, or ECOG score. We expect the phase 3 portion of GALAXY to exclude patients with more aggressive disease.
In the meantime, we expect Synta to report preliminary data from two phase 2 ganetespib trials: the CHIARA trial in ALK+ (anaplastic lymphoma kinase) NSCLC patients, and the ENCHANT trial in triple-negative breast cancer patients. CHIARA is enrolling patients who have failed up to three prior treatment regimens but have not been treated with another ALK inhibitor, like crizotinib (Xalkori). In this trial, ganetespib is being used as a single agent. It will be interesting to compare the results with the 50–60% overall response rate seen with crizotinib alone. Memorial Sloan-Kettering Cancer Center in New York is conducting a small trial of ganetespib + crizotinib in ALK+ patients to see if the doublet offers more benefit than either drug alone. These smaller trials will tell us more about ganetespib's efficacy in specific patient sub-populations, which we believe can further highlight ganetespib's efficacy in these indications.
TLSR: We've talked a lot about cardiovascular disease and oncology. You have some other areas in your coverage. Are there any you might mention before we wrap things up?
GZ: Sure. I'd like to mention two companies whose shares have not appreciated much in the past six months, both of which may be poised for a breakout this year or next. They warrant a close look. These are Novavax Inc. (NVAX:NASDAQ) and Cerus Corp. (CERS:NASDAQ).
Novavax is in a really good place right now, in my view. It has novel vaccines under development. It has two influenza vaccine programs—one seasonal, which is in phase 2, and one pandemic, which is in phase 1. Both of the programs are locked up with the U.S. government under the Biomedical Advanced Research and Development Authority, which is likely to fund the development of both vaccines to the point of commercialization.
But the very interesting wild card here is a nanoparticle vaccine that Novavax is developing for respiratory syncytial virus (RSV), which is now in phase 2. This virus causes very serious respiratory problems in young children all over the world. Last summer, the company reported phase 1 data that showed the vaccine was able to generate sufficiently high levels of anti-RSV antibodies, or antibody titers, in healthy volunteers to protect against RSV infection. Novavax must now show that the vaccine can protect kids and the elderly from RSV infection. Right now, with no existing vaccine for RSV, this is a wide open and potentially large market opportunity. Novavax is developing the RSV vaccine on its own, and has started a phase 2 trial in women of childbearing age with the intent of looking at different ways to protect neonates and infants. One way to do that is to vaccinate the mother to protect the child.
TLSR: A child born to an RSV-immunized mother will have passive immunity conferred by the mother?
GZ: Yes. The antibodies cross the placenta into the fetal circulation. The RSV program is unpartnered, but the company has funding from an international nonprofit organization called PATH, which will fund 50% of its development. These are fairly quick trials.
Novavax also has a rabies vaccine that's being developed as a joint venture partnership with Cadila Pharmaceuticals Ltd. (private) in India. It is a preclinical program. The joint venture is called CPL Biologicals (CPLB), and is developing several of Novavax's viruslike particle (VLP) vaccine candidates, as well as a number of Cadila's therapeutic vaccine projects for India. The rabies vaccine could be a huge product in some Third World and emerging countries, since rabies is a major problem in these areas.
TLSR: This rabies vaccine would not be a prophylactic—it would be a therapeutic vaccine, right?
GZ: Both, actually. It is being developed as a prophylactic vaccine for residents in high-risk areas and travelers going to those locations. It is also being developed as a therapeutic, or, more specifically, as a "post-exposure prophylactic" vaccine, administered after an animal bite but before symptoms arise. The patient would not have to go through the series of four or five painful vaccinations that is the current standard of care. The Novavax vaccine is expected to require fewer doses. Some preclinical studies suggest that the vaccine prevents the rabies virus from crossing the blood-brain barrier into the central nervous system. The company is guiding to commence the first phase 1 trial in India this year.
TLSR: Go ahead with Cerus.
GZ: Cerus is an underappreciated company operating in a very specific niche, the inactivation of pathogens from our blood supply. Of particular concern are emerging, as well as some established, pathogens for which blood centers do not test before they release their products. These include dengue, malaria, influenza, babesia and chikungunya, among others. Notably, Cerus' technology, applied to platelets and plasma for transfusion, is already approved and distributed in more than 20 countries, where it is sold and used routinely in more than 100 centers. But it's not available in the U.S. While Cerus still operates at a loss, product revenue was over $30M in 2011, and we think it could be north of $35M in 2012. Worldwide, we think the potential blood pathogen inactivation market is well over $5 billion.
TLSR: How does it work, and is it safe? Are there catalysts coming up soon?
GZ: Cerus developed its proprietary INTERCEPT system, which inactivates pathogens—actually anything with DNA or RNA—by adding a small molecule called amotosalen to platelet or plasma components. Amotosalen naturally binds to nucleic acids. The blood components are then briefly illuminated with ultraviolet light, causing a chemical reaction that irreversibly binds the molecule to DNA or RNA. This prevents the replication and, thereby, proliferation of any pathogenic organisms that might be contaminating the blood components.
The procedure does not interfere with the function of the platelets or plasma when it is transfused into patients and it's been shown to be safe. A different compound, called S-303, is used to inactivate pathogens in the production of red blood cells for transfusion. S-303 does the same thing as amotosalen, but a change in pH is its trigger to irreversibly bind to nucleic acids.
Cerus made a surprise announcement during its earnings call on Feb. 28. A key upcoming milestone was to conclude an agreement with the FDA on the design of a phase 3 trial of the company's platelet product, and then commence the trial later this year. The big surprise was that earlier that week the FDA told Cerus it would accept a premarket approval (PMA) application this year, meaning that Cerus wouldnot have to do another phase 3 trial.
The FDA decided that accumulated data from prior trials, and Cerus' overseas experience, largely from continuing haemovigilance reporting, was sufficient to support a PMA application. We now project that Cerus will commence a modular PMA application for its INTERCEPT platelets process at midyear, and complete the application midyear 2014, with approval and launch likely in 2015. This would be at least a full year or more ahead of our prior projected launch date. The day after the announcement Cerus stock opened more than 10% higher than the prior day's close, and two days later it was up almost 25%.
Another upcoming milestone is the modular PMA submission for Cerus' plasma product in the course of 2013, which could lead to FDA approval in 2014. Early this year, Cerus also expects to commence pivotal phase 3 trials of its red blood cell product for treating acute or chronic anemia in Europe. This could lead to approval in the European Union in 2016—if results are positive.
TLSR: I didn't realize blood products for transfusion might be so unsafe. Is this widely known?
GZ: Not really. Interestingly, the FDA's interest in developing Cerus' INTERCEPT system for platelets was stimulated by a Blood Products Advisory Committee meeting last September. The panel members were in unanimous agreement that current U.S. practices were inadequate in protecting platelet transfusion recipients from harm, or even death. In addition, in October the American Association of Blood Banks revised its guidelines to urge blood centers to adopt more safety measures. All of Switzerland adopted Cerus' INTERCEPT system for platelets in 2010, after a child died from transfusion with contaminated platelets in 2009.
We consider INTERCEPT platelets to be the company's most important product candidate, since the risk of bacterial contamination of platelets for transfusion in the current production process is unacceptably high. In our view, approval and launch could lead to fairly rapid adoption by blood centers.
© 2005-2019 http://www.MarketOracle.co.uk - The Market Oracle is a FREE Daily Financial Markets Analysis & Forecasting online publication.

Only logged in users are allowed to post comments.
Register/ Log in