Will Tree Protests Fell Sheffield Labour City Council? Local Election Results Forecast 2018
ElectionOracle
/
UK Local Elections
Apr 27, 2018 - 06:58 AM GMT

The local elections will be held in less than 1 weeks time on the 3rd of May 2018 when 1/3rd of Sheffield's city council seats will be up for election, that's 28 out of a total of 84 seats. The current make up of the council has the Labour party on 56 seats resulting in an commanding majority of 28. Which means that the Labour council can do whatever it wants regardless of electoral consequences, and when criticised for some of their crackpot actions such as signing a contract with a Spanish owned contractor to fell HALF of Sheffield's street trees, tends to respond with the fact that the people of Sheffield voted for them.
Well, now could be the opportunity for the people of Sheffield to speak LOUDLY at the BALLOT box to those councilors who have taken their vote for granted. As political parties when in power for too long tend to go a little bit insane, we saw it with Tony Blair's Labour government that ignored the people and marched British troops into an unwinnable war in Iraq on the basis of lies, fake documents, dodgy dossiers, and before that we had the long in the tooth Margaret Thatchers government that insanely implemented the poll tax. So when a party has been in power for too long, be it national or local then they tend to go a little bit crazy.
The same appears to be the case with Labour controlled Sheffield city council, which at a time when the world is facing a climate change catastrophe decided the city needs to fell 50% of Sheffield's mature carbon capture street trees, and then just as the Blair Labour government did, attempted to keep its felling targets secret from the public as early contract propaganda stated that only to 1,250 trees out of a total of 36,000 would be felled, despite the fact that the Labour Council had long since signed a contract that stated 50% or 17,500 trees would be felled as the following Star article illustrates:
Feb 2013 - Biggest ever scheme to improve Sheffield's 36,000 street trees
Steve Robinson, head of highway maintenance at the council, which is working with contractor Amey on the project, said: "Overall there are 36,000 highway trees and there are 1,250 across the city which we are taking out and replacing.
Mr Robinson said the replacement of dead and dying trees will be among an initial five-year phase, while maintenance and pruning of the remaining trees will be over the 25 years of the contract with Amey.
So 5 years on and with near 6,000 trees felled, not 1250. The Council was FORCED by the Information Commissioner to release some of the highly redacted contract pages into the public domain, something it should have done right from the the very start in the interests of transparency! And what stood out from the release is the fact that the contract stipulates that Amey would fell 17,500 street trees, which amounts to 50% of the initial number of just over 35,000 street trees.
"The service provider [Amey] shall replace highway trees in accordance with the annual tree management programme at a rate of not less than 200 per year so that 17,500 highway trees are replaced by the end of the term, such replacement to be in accordance with the Highway Tree Replacement Policy, unless authority [Sheffield Council] approval has been obtained for deviation from this policy."
What this means is that the Labour council had planned to strip formerly Europe's greenest city of half of its street trees. So having already felled near 6,000 street trees would mean that if Labour gets it way then Sheffield is set to lose another 11,500 street trees, and therefore killing the city in terms of being Europe's greenest city.
The following video illustrates exactly what it means when Amey comes to a street and fells ALL of its tree's, turning a formerly majestic tree lined desirable suburban street into just another run down likely to vote Labour council estate.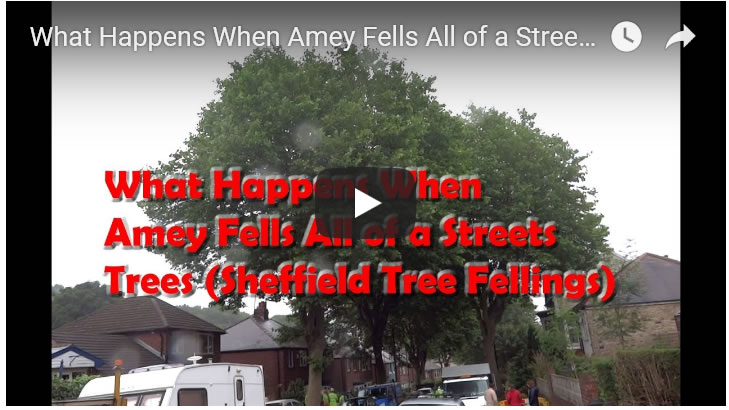 Which brings us the forthcoming local elections when the people of Sheffield have the chance to bring the tree felling rampage to an abrupt permanent halt.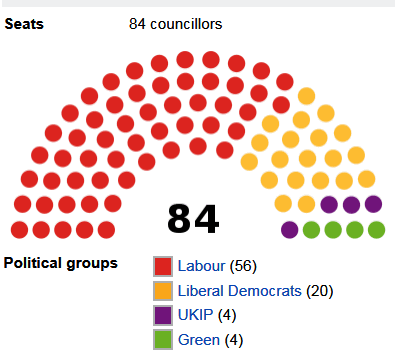 However, with just 19 Labour seats up for election on May 3rd, then a collapse in the Labour vote could see Labours majority wiped out, by potentially falling from 56 to 37 seats. Of course even with the tree protests such an outcome is still a very low probability. So the worst that the Sheffield Labour party can realistically expect to suffer on May 3rd is the loss of 10 seats which means that in a worse case scenario the Labour party will still manage to retain control of the council on a much reduced majority of 8. Which would still allow the Labour party to basically get away with anything, that is until the next local election in May 2019 when there is a strong probability that the Labour party could lose overall control of Sheffield city council, especially if it resumes it's tree fellings rampage across the city.
Sheffield Local Election Forecast 2018
| | | |
| --- | --- | --- |
| | 2016 | 2018 Forecast |
| Labour | 56 | 47 |
| Lib Dem | 20 | 28 |
| UKIP | 4 | 3 |
| Green | 4 | 8 |
| Con | 0 | 0 |
| Other | 0 | 0 |
Whilst the key beneficiaries on May 3rd are likely to be the Green party that could see their number of councilors double from 4 to 8 which would be very ironic given that the Labour council had attempted to imprison one of their councilors for protesting against the tree fellings. With the balance of Labour losses expected to go to the Liberal Democrats. Another party likely to suffer losses are UKIP that could lose 1 of their 4 council seats as UKIP nationally has all but been written off as a spent political force and thus most UKIP voters are expected to seek an alternative protest vote hence to the benefit the Greens and Lib Dems.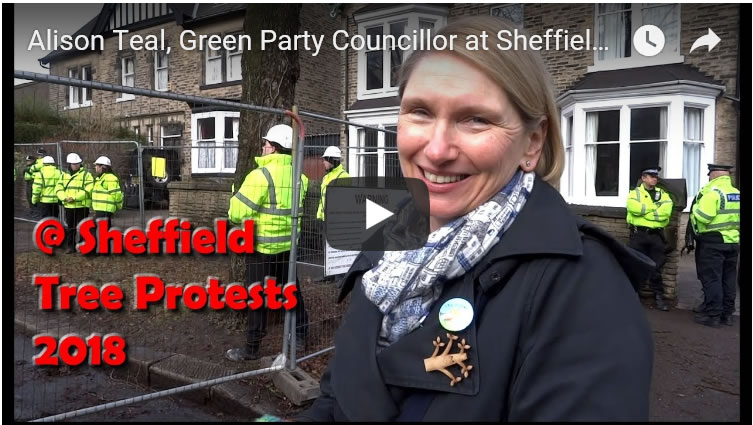 So unfortunately for all those who love Sheffield's trees, May 3rd is unlikely to bring an end to Sheffield's tree fellings rampage which has just been put on pause for electoral purposes and thus the fellings and protests are expected to resume soon after Monday May 7th. A protest movement that has grown to to in excess of 10,000 people, many of whom attended a protest rally outside Sheffield City Hall on the 7th of April 2018 where Pulp front man Jarvis Cocker addressed a estimated crowd of 3000 at the "Get Off My Tree!" protest.
The "Get Off My Tree!" Sheffield anti-trees felling protest of 7th April 2018 started as a march from Sheffield city hall and around the city centre.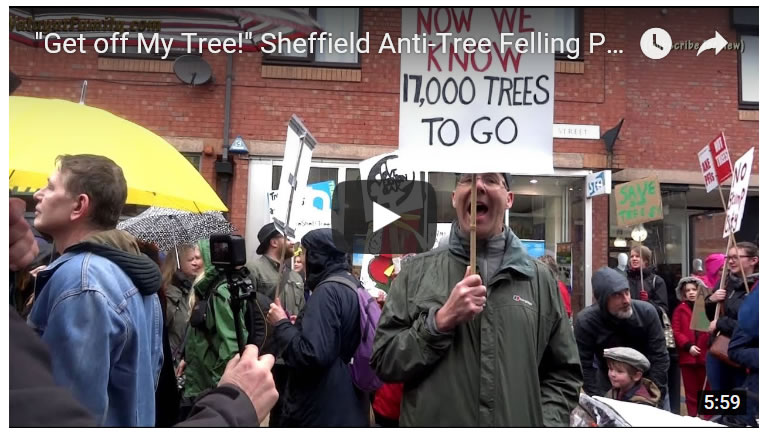 And here is an election broadcast for Sheffield's tree party (all those who oppose the Labour councils tree fellings).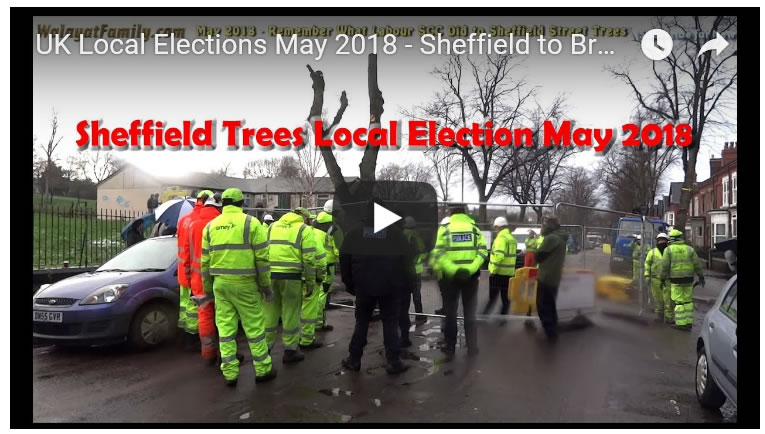 Whilst here is a taste from just ONE of the many streets effected (Abbeydale Park Rise) of why thousands of Sheffielders are protesting against the felling of healthy street trees.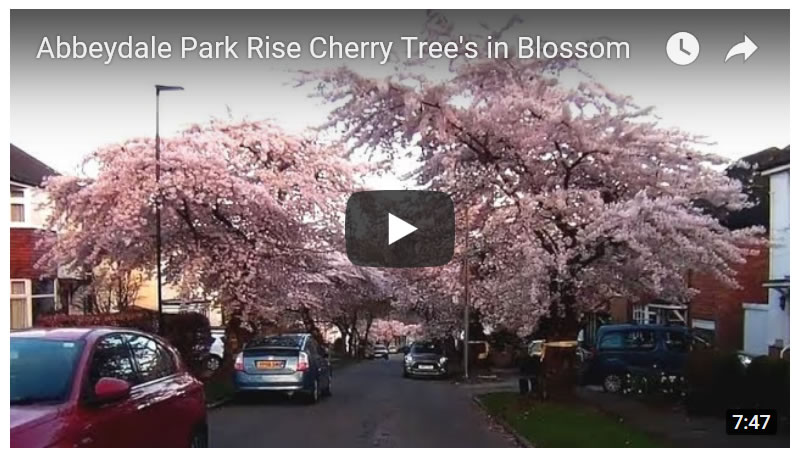 Undoubtedly once the local election is over then the sound of protests vs chainsaws by the councils contractor Amey and its minions such as Acorn will once more echo on the streets of Sheffield.
More videos that illustrate what has taken place on Abbeydale Park Rise in the name of the Labour council's PFI contract.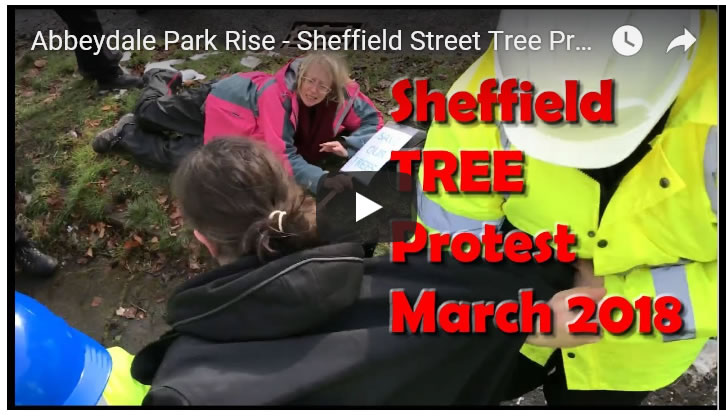 Here so called Arb's butchered several of Abbeydale Park Rise's Christmas light Cherry tree's, as a bitter Christmas present for the streets residents.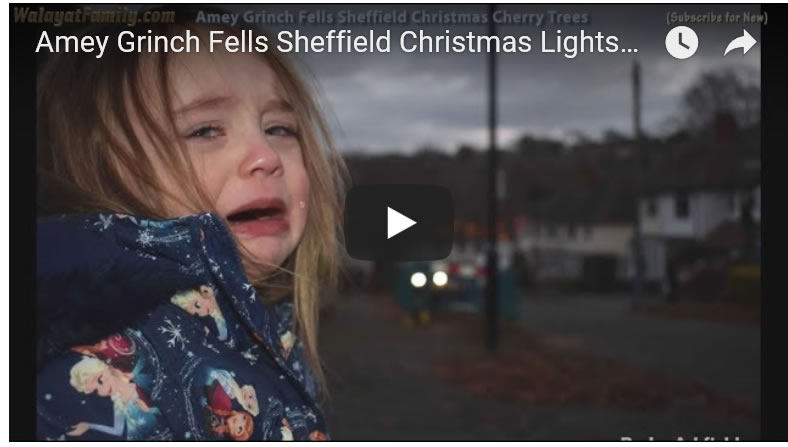 Meanwhile South Yorkshire Police were deployed to snatch protestors off the same street.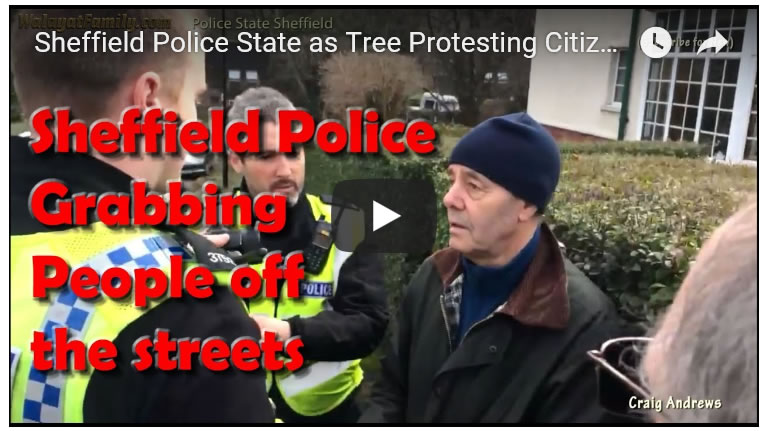 The bottom line is that it is not in the best interests of Sheffield for one party to hold such a large majority in council seats for so long as history repeatedly shows that those in power tend to lose touch with reality and adopt insane policies and measures such as the target to fell half of Sheffield's street trees coupled with the deployment of much needed police elsewhere in huge numbers under "Operation Testate" in support of a private hiviz militia all to fell street trees! Where Sheffield stands today truly is INSANE, where a peaceful protestor can get arrested just for blowing a toy trumpet!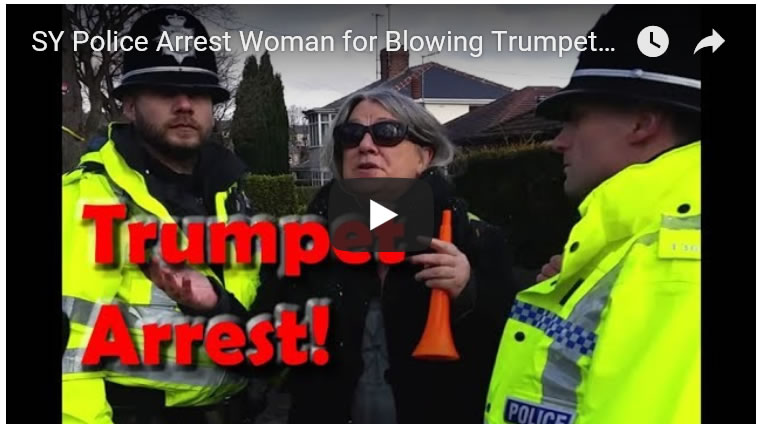 By N Walayat
Copyright © 2005-2018 Marketoracle.co.uk (Market Oracle Ltd). All rights reserved.
Disclaimer: The above is a matter of opinion provided for general information purposes only and is not intended as investment advice. Information and analysis above are derived from sources and utilising methods believed to be reliable, but we cannot accept responsibility for any trading losses you may incur as a result of this analysis. Individuals should consult with their personal financial advisors before engaging in any trading activities.
© 2005-2019 http://www.MarketOracle.co.uk - The Market Oracle is a FREE Daily Financial Markets Analysis & Forecasting online publication.

Only logged in users are allowed to post comments.
Register/ Log in