Bitcoin Cycle Bullish
Currencies
/
Bitcoin
Jul 02, 2019 - 03:24 PM GMT


Dear Mr and Mrs Middle class you have been plucked and buttered ready for the oven of the next financial crisis.

Previous Posts, and notice the change in view due to bitcoin price strong move; The Coming Bitcoin Ambush , The Great Bitcoin Slide

The lessons of Cyprus should remind us all that the big losers during a banking crisis are the savers, and if a bank is currently deducting interest from your savings account (i.e negative interest rate) why would you keep money in a bank when recession risks grow. Banks go bust in a recession and bank bail ins are to be expected to be the norm during a crisis.
There are several ways to defend yourself from the claws of a bank bail ins:
1) Buy gold and silver (very liquid, risky).
2) Buy digital assets (very liquid, extremely risky).
3) Buy art and rare items (risky during a recession).
4) Buy Real Estate (risky during a recession).
It appears the mysterious and unknown Satoshi created a means of exchange out side the banking system which can not be debased and its design will allow it to be freely exchanged for products and services. Is it real or a government psyop, who knows, the truth is the journey is not over for the bitcoin.
Who is Satoshi?
Is he alive? Who knows! Satoshi is believed to be the holder of a key owning $1M bitcoin. The single largest key. So far has had no single transaction to date. Curious? Internet sleuths have hold this story out to be the best guess of who Satoshi is.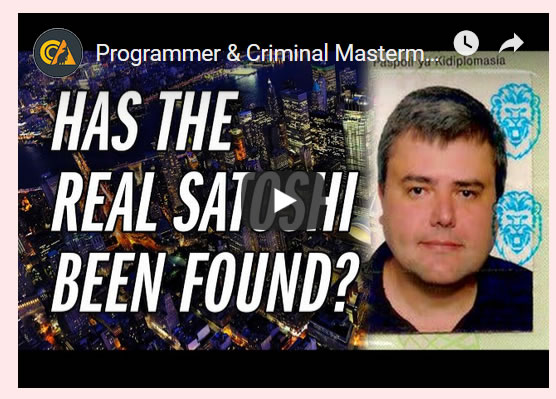 Everything cycles. The problem is finding out the cycle to help one forecast the next cycle. Here is how readtheticker cycle tools found bitcoin cycle.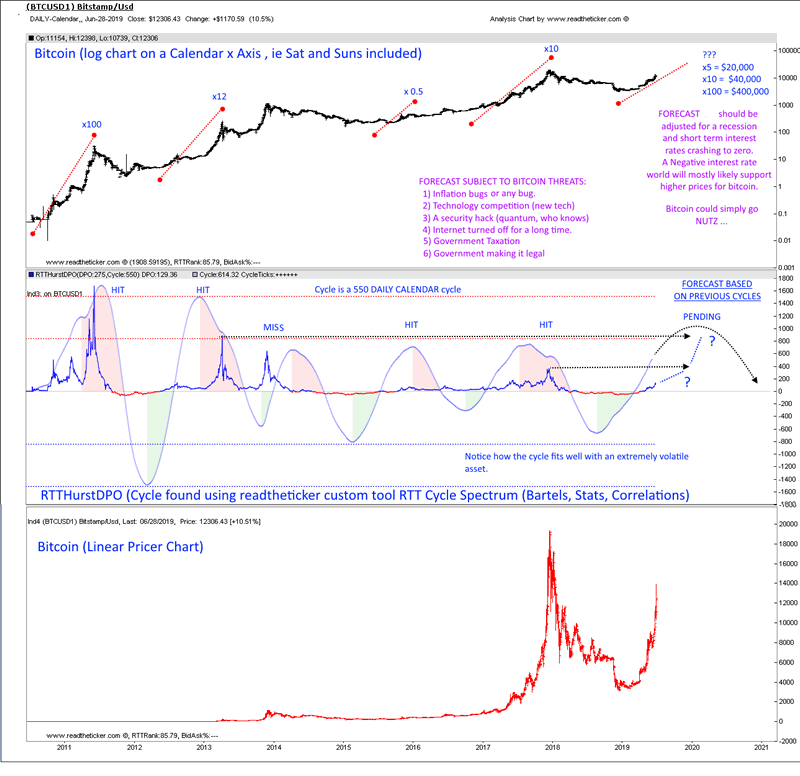 How was the cycle period this found ?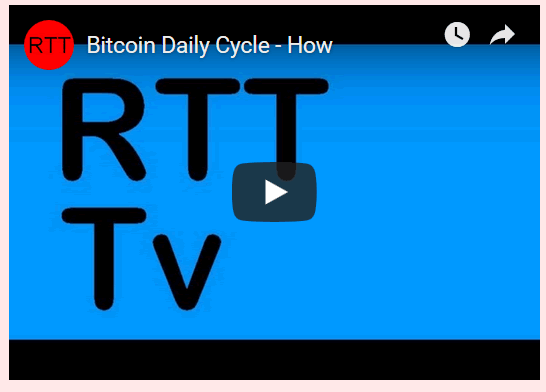 Europe is already a slave to economic madness.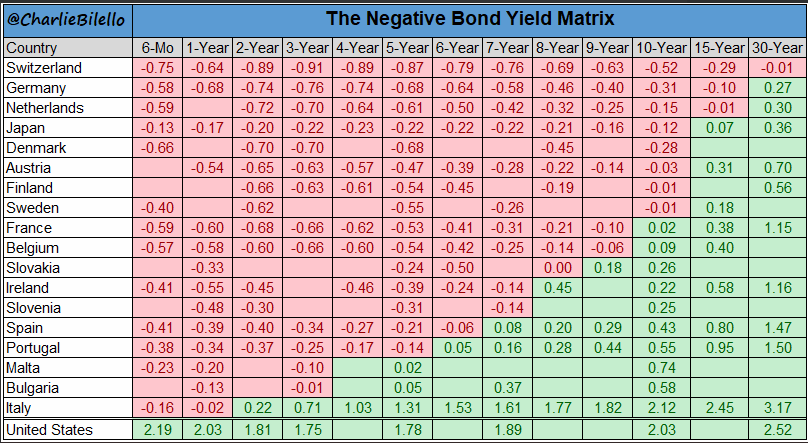 The above has resulted in $13,000,000,000 USD (trillion) of bonds yielding negative interest rates. With recession odds for the US bouncing around 30% to 60% and on the occurrence of a recession the level of negative debt can only explode higher. Just crazy.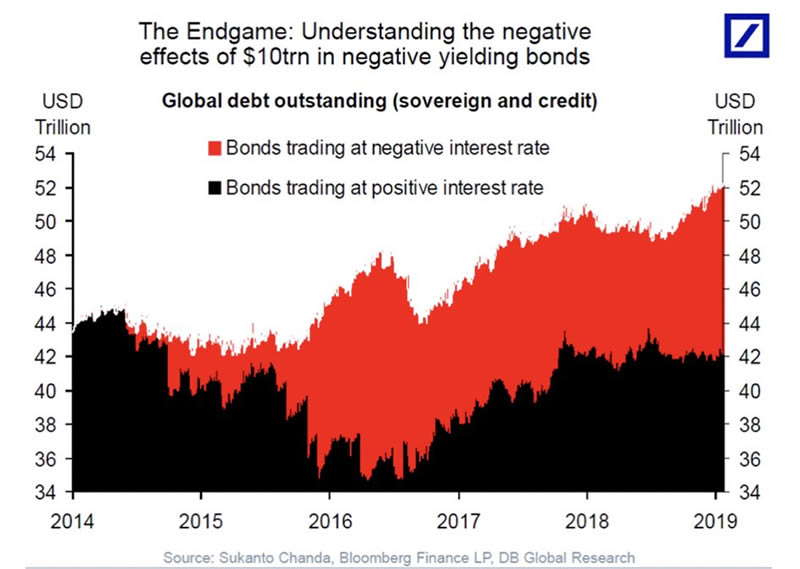 No wonder gold is testing new 5 year highs. Gold is moving with the size of world wide negative debt.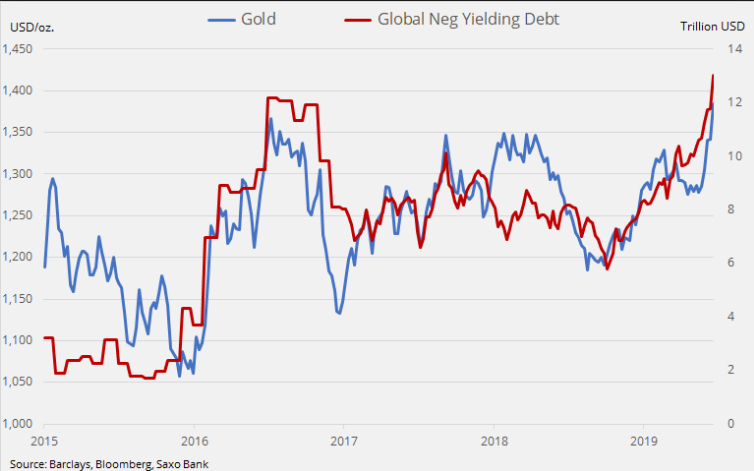 Maybe as negative interest rates begin to explode one may think bitcoin (and litecoin) have yet to make its mark in financial history.

The journey for bitcoin and its sister coin litecoin is not over and new highs are on the horizon.

Of course gold and silver should enjoy higher prices as well.

Fundamentals are important, and so is market timing, here at readtheticker.com we believe a combination of Gann Angles, Cycles, Wyckoff and Ney logic is the best way to secure better timing than most, after all these methods have been used successfully for 70+ years. To help you applying Richard Wyckoff and Richard Ney logic a wealth of knowledge is available via our RTT Plus membership. NOTE: readtheticker.com does allow users to load objects and text on charts, however some annotations are by a free third party image tool named Paint.net Investing
NOTE: readtheticker.com does allow users to load objects and text on charts, however some annotations are by a free third party image tool named Paint.net
Readtheticker
My website: www.readtheticker.com
We are financial market enthusiast using methods expressed by the Gann, Hurst and Wyckoff with a few of our own proprietary tools. Readtheticker.com provides online stock and index charts with commentary. We are not brokers, bankers, financial planners, hedge fund traders or investment advisors, we are private investors
© 2019 Copyright readtheticker - All Rights Reserved
Disclaimer: The material is presented for educational purposes only and may contain errors or omissions and are subject to change without notice. Readtheticker.com (or 'RTT') members and or associates are NOT responsible for any actions you may take on any comments, advice,annotations or advertisement presented in this content. This material is not presented to be a recommendation to buy or sell any financial instrument (including but not limited to stocks, forex, options, bonds or futures, on any exchange in the world) or as 'investment advice'. Readtheticker.com members may have a position in any company or security mentioned herein.
© 2005-2019 http://www.MarketOracle.co.uk - The Market Oracle is a FREE Daily Financial Markets Analysis & Forecasting online publication.

Only logged in users are allowed to post comments.
Register/ Log in