Bitcoin Scams to Be on the Lookout For
Currencies
/
Bitcoin
Jul 20, 2022 - 06:53 PM GMT

Crypto scams are on the rise, with CNBC reporting that in 2021 "a record $14 billion" was snatched by cyber criminals in all sorts of ways!

Bitcoin scams are a major part of the fraud that's been happening in recent years. This makes sense since Bitcoin has the largest market cap by far more than any other cryptocurrency.

In this guide, we'll delve into the shady world of Bitcoin and crypto scams. Read this article in full to get the lowdown on everything you should look out for and aim to avoid in terms of crypto scams!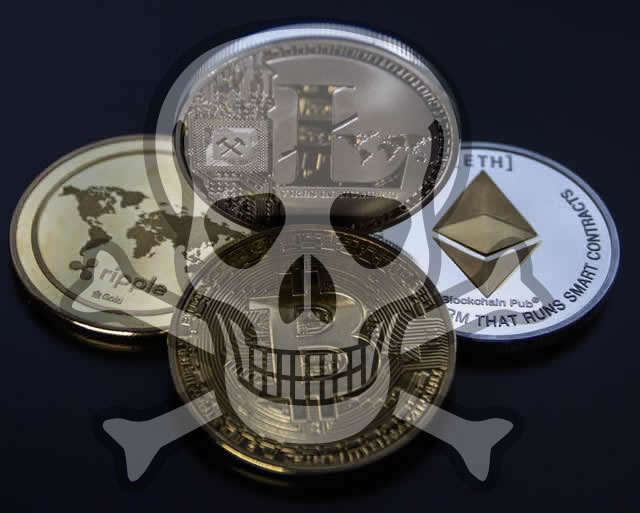 Why Are Crypto Holders Vulnerable to Scams?
To understand why cryptocurrency holders can be vulnerable to scams, we can begin by comparing crypto to a fiat currency like the dollar. The obvious difference is that crypto is a digital-only currency, while you can have physical dollars. But there are other issues to highlight.

Cryptos are not backed by the Federal government. When you have dollars, you can keep them in FDIC-insured bank accounts, but you don't have access to this type of insurance with cryptocurrencies.

You might think so what? Well, just think if your crypto wallet gets hacked or goes out of business. If this happens, the government can't help you as they have no obligations to citizens for money they have lost in the crypto realm.

Another issue with cryptocurrencies when you compare them to the dollar is that many are very price volatile. Of course, the value of the dollar does shift, but crypto values can rise and drop thousands of dollars in less than a day sometimes! Scammers can manipulate this weakness to their advantage.
Common Cryptocurrency Scams
A good first question to ask is what are Bitcoin scams? Well, it's important to distinguish between Bitcoin scams and crypto scams in general. Bitcoin scams are some of the most prolific in the crypto world and some have been around for longer since Bitcoin was the first cryptocurrency that we know of.

Bitcoin mining scams tend to be where a website tries to lure people in to invest in their mining operations. Such websites can look very persuading and include testimonials along with pictures and videos of their supposed operations. Of course, these websites are fake with their claims and take any Bitcoin it receives and then shuts the site down.

There are various Bitcoin trader scams to mention, and these types of scams are relevant to several other cryptocurrencies. Now we'll take at a whole range of scams you should be aware of.
Crypto Investment Schemes
Whether it's Bitcoin or one of the thousands of other altcoins on the market these days, crypto investment schemes are rife! They often involve so-called experienced crypto investment managers who say they've made millions of dollars through a particular method of crypto investing.

They may ask for a fee upfront to allow you to gain their secrets to investing. In the end, most of the time the "investment manager" provides rudimentary information on investment methods that will not make you millions. You would also probably be able to find the info with ease by doing a simple internet search.

One way a scammer might make you part with your cash is to pose as a celebrity who endorses the investment scheme. They will even cite big-name companies as well to get people on board to pay the upfront fees. Thus, make sure to check credentials before investing in any sort of scheme, no matter how legitimate it may look.
Rug Pull Crypto Scams
Rug pull scams are infamous in the crypto world. It's where scammers "pump up" the value of a particular currency in a new project. The idea is to get people excited about huge profit gains if they invest now while the price is low.

Sometimes the coding of these coins is in a way that when people buy them they can't sell them. The company makes huge profits because they keep the crypto or fiat currency that people use to buy their coins and then just run away with the money.

One example of this scam is what the Squid coin creators did. They allowed players of a game to earn and buy Squid coins on a game they developed.

Squid coin was worth under 1 cent but then catapulted to around the $90 mark at one point! But trading soon stopped and people lost a lot of money.

The scammer developers got away with a huge $3 million. You can read about it here. So make sure to check the reputation of any crypto you wish to buy from multiple reputable sources.
Crypto Phishing Scams
Phishing scams aren't exclusive to crypto as they have been around in many forms for a long time now. The principle of phishing is to send emails to thousands of email accounts with malicious links contained within them. It's typical these links will take you to a page where a person needs to enter personal details or passwords, for example.

The way the scammers get people to enter various details is they may pose as a legitimate institution like a bank. In terms of crypto phishing scams, the scammer will try to get a person's private key, which means they can get access to the crypto in their wallet.

Since the crypto world is so new and unregulated, there are various ways that crypto developers present their platforms. Scammers can take advantage of any confusion a crypto user has and that's how they mislead them into giving away their private key.

For instance, they might send an email where you have to confirm some details, including your private key. A person might be convinced they have to part with their details because the scammers are posing as a platform that the person has registered with already.
Pig Butchering Crypto Scams
Pig butchering scams may also be known as "pig slaughtering scams" or "romance scams." It's typical that these sorts of scams happen on dating apps.

What happens is scammers develop long-term, long-distance romantic relationships with a target. The idea is to gain as much trust and sympathy from the target as possible. After a while, the scammer will then ask for money from the victim in the form of cryptocurrency.

A scammer may ask multiple times for money and larger and larger amounts if the victim is responsive. The scammer often makes promises to meet up one day, but that never happens. Instead, the scammer disappears with all the money and may move on to another target.
Man-in-the-Middle Attacks
Man-in-the-middle attacks happen in public WiFi locations. If a user logs into their cryptocurrency account on one of these networks, they may fall victim to this type of scamming attack.

The scammer will be able to see all the information you use to log into a particular account. They'll also be able to view all your account info. A solid way to avoid this from ever happening is to use a virtual private network (VPN).
Crypto Ponzi Schemes
A crypto Ponzi scheme is where scammers invite members to buy into their crypto investment group with the promise of very high returns. What happens is that the money from new investors pays for the high returns of older investors, making the group look legitimate.

The problem is that no real investing is happening. Instead, the group is always trying to get new members to pay the so-called high returns out to the old members, which, of course, includes themselves.

At some point, the group won't find new members and so the scam topples like a house of cards. The people who lose out the most are the newest investors who may have put substantial money into the scheme and didn't get any returns whatsoever.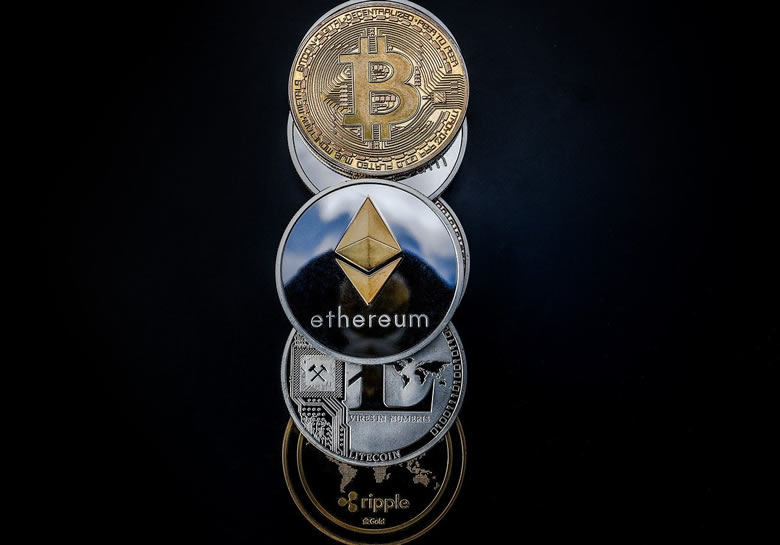 Giveaway Scams on Social Media
We mentioned some people will pose as celebrities to get you to invest in their scams. Sometimes people will pose as celebs on social media, announcing a mass crypto giveaway!

Anyone that believes they are giving away cryptos will click on a link the scammer provides, leading them to a website where the scammer asks for account info so they can "pay you." The reality is the scammer just wants your account info so they can take all your coins.
Fake Employment Opportunities
Some scammers will take the approach of pretending to be a recruiter. They will provide lucrative job offers to unsuspecting job seekers who jump at the opportunity.

However, during the recruitment process, the scammer may ask you to pay for some form of training with cryptocurrency. They then might just disappear or after a certain say to you that you didn't get the job.
How to Avoid Crypto Scammers
Now you know about various cryptocurrency scams. Let's now run through some best practices which can help you avoid them.

Keep in mind that new and innovative ways of scamming are always appearing with few people knowing they exist. Here's some good advice:
Sending Crypto in Advance
If anyone demands cryptocurrency in advance of your dealings with them, you should stay clear. No legitimate company is going to ask for any form of money in this way.

Whomever you are dealing with, make sure to do a little research about them before you make any commitments. Of course, if you are going to purchase something online, you will have to pay first. If this is the case, the online store should have a proper payment system in place, rather than just someone asking you to pay them first on a chat.
Too Good to Be True Promises
If something sounds too good to be true, it probably is. Scammers like to lure in victims by promising incredible things.

For instance, if someone is offering you a job way above your pay grade and skill set, you have to question why? At some point, they might drop you a line about having to pay for training with crypto. You know what to do if this is the case.
Investment Advice and Online Dating Are a Bad Mix
If you're into online dating, try your very best not to accept money or investment advice in the conversation. There are plenty of scammers on online dating platforms that you should be wary of.

The way scammers might work on dating platforms is they may want to show you how to invest with crypto. If you come across anyone trying to do this, they will be a scammer, so stay clear and move on.
Use Bitcoin ATMs
Interestingly, there are Bitcoin ATMs these days, which are more like kiosks. An example of a company that has over a thousand of these is bytefederal.com.

When you use a Bitcoin ATM from a verified and reputable company, you have a guarantee that no scammer is going to steal your cryptocurrency. Such ATMs are convenient if you wish to withdraw dollars in a shopping mall from your crypto account. You can also buy various different cryptos to put in your wallet from crypto ATMs.
Be Cautious About Bitcoin Scams
There are so many Bitcoin scams along with various other cryptocurrency scams out there today. Make sure you do your research on the people you are dealing with in the crypto world and be careful with dating apps!

To get more helpful content like this, take a browse through our blog articles by clicking on the homepage button at the top of this page.
By Steve Barker
© 2022 Copyright Steve Barker - All Rights Reserved
Disclaimer: The above is a matter of opinion provided for general information purposes only and is not intended as investment advice. Information and analysis above are derived from sources and utilising methods believed to be reliable, but we cannot accept responsibility for any losses you may incur as a result of this analysis. Individuals should consult with their personal financial advisors.
© 2005-2019 http://www.MarketOracle.co.uk - The Market Oracle is a FREE Daily Financial Markets Analysis & Forecasting online publication.

Only logged in users are allowed to post comments.
Register/ Log in