6 Reasons Why You Should Consider Investing Your Money
Personal_Finance
/
Investing 2022
Dec 29, 2021 - 01:34 PM GMT

So you finally have some money lying around and you wonder what to do with it? Well, if after a bit of thinking you're not sure whether to buy a new smartphone or get your teeth straightened at the dentist, then why not invest your money into something that has been known to generate massive returns over time.

It doesn't even have to be a huge chunk of your savings, just put away whatever you can afford and before you know it you'll start seeing money coming back into your bank account. That is how to double your money instead of letting it sit there in your bank account where your bankers use it for business.
Anyway, do you want to know why you should consider investing your money? Read on to find out six reasons why you should consider investing your money.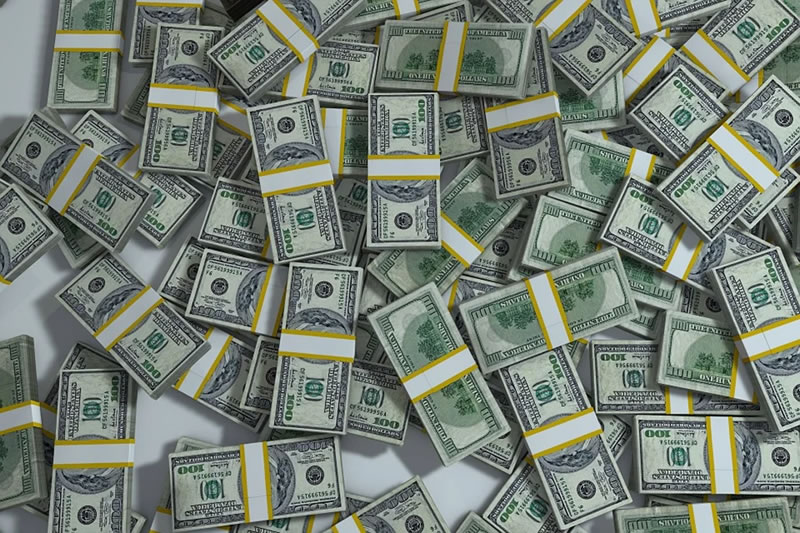 1.) You will make more than inflation
Did you know that in the US, if your money just sits in a bank account then over time it actually loses value due to inflation? Meaning that $1 is only worth the same as $0.97 in buying power if it is not invested and remains in your account for a year or more. It doesn't matter what interest rate the bank promises you because inflation will drain money from your account every single day that the money sits idle. To make matters worse, inflation is often unpredictable, slow to rise, and thus difficult to prepare for.

Inflation is an unpredictable variable that has many factors which influence it--some of them remain unknown. Investing your money can secure a return that is greater than inflation so that you do not lose buying power due to the time your money sits idle in a bank account.
2.) You will have money for retirement
When you invest your money, it can grow into a larger sum of money that you can use to fund your retirement. If you do not start investing now, then this might be difficult to achieve. When you retire, you will need money to cover all of your expenses. If you don't have any savings, then how are you going to pay for food? You might not be able to work anymore, so unfortunately this means that your only option is government benefits. However, the amount that you receive from these benefits may not be enough for you to survive.

Although managing your cash might seem simple, this is not the case. Investing can be complicated, so you need to understand what you are getting yourself into before starting on your investment journey. If you do not feel like managing your investments is something that you can do, then it might be wise to ask for help from a financial advisor. You can ask your family and friends if they have a reputable advisor they can recommend or you can do thorough research to find one that suits your needs.
3.) Investing your money will help you achieve other goals
There are a number of other reasons why managing your cash is important. If you do not manage your money, then this might impact all of the other things that you want to achieve in life. This includes saving for a car or traveling the world. In order to make sure that you are managing your money well, you should consider investing it.

Money makes achieving certain goals easier. For example, if you invest your money well, then it can help you save for a large purchase such as a second or third house. This is because the more money you have saved up, the better deal and interest rates that you will be able to get on a new credit card.
4.) Investing your money will help you protect yourself in the future
There is no telling what the future has in store for us. However, managing your money can help prepare you for any obstacle that might come your way. This includes putting a little bit of money back each month to ensure that you can pay your bills on time and take care of any emergencies that may come up. If you do not invest and manage your money well, then this could mean spending more than necessary on things due to a lack of planning.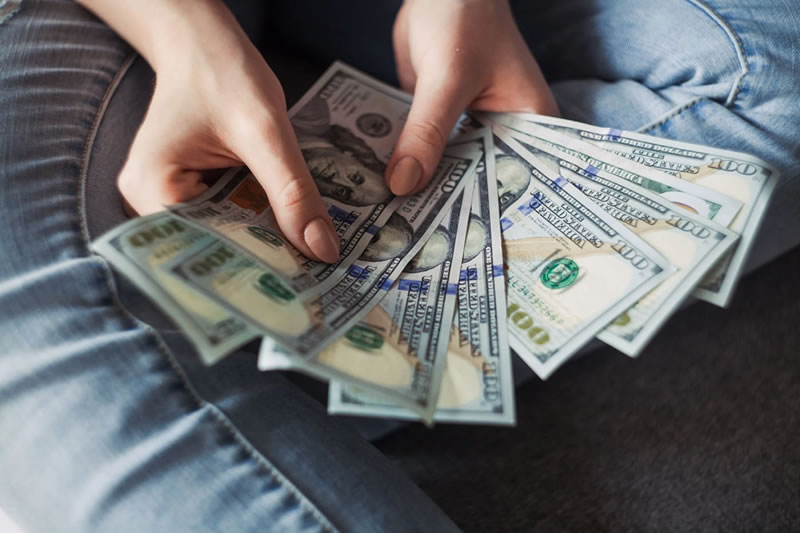 5.) Investing helps you become tax efficient
Investing your money is a great way to help grow and manage your wealth. But it also offers you the opportunity to become more tax-efficient, which will lead you to make better financial decisions in the long run.

Have you ever heard of a 'tax-efficient mutual fund? Since mutual funds hold stocks, bonds, and other types of investments, they can lose or gain money. This means that when you own a mutual fund, you might owe the IRS taxes on your gains if it's in an ordinary account.

But if you invest through a 401(k) plan at work, any taxable gains are usually deferred until withdrawal. Or if it is in an IRA, you pay taxes only when you withdraw the money. So remember, investing your money will help you become tax-efficient, and that means that investing is a great way to grow your wealth.
6.) Investing will help earn higher returns
Studies have shown that even with the stock market's volatility, average annual returns are around 10 percent. This means an investor will make more money if they invest it rather than keep it in a savings account.

Investing allows you to harness the power of compound interest. You've probably heard this term before, but what does it mean? It means that an initial investment can generate earnings on itself over time. To visualize this concept better, imagine putting $1 into a savings account that pays 3% interest annually for 50 years.
When you look at the balance after one year you'll have $1.03 because the initial investment plus interest generates more money in interest, so your balance is now higher. But if you leave that compound for 50 years, it will turn into over $160. This is why investing can help earn better returns because you're making money on top
By Steve Barker
© 2021 Copyright Steve Barker - All Rights Reserved
Disclaimer: The above is a matter of opinion provided for general information purposes only and is not intended as investment advice. Information and analysis above are derived from sources and utilising methods believed to be reliable, but we cannot accept responsibility for any losses you may incur as a result of this analysis. Individuals should consult with their personal financial advisors.
© 2005-2019 http://www.MarketOracle.co.uk - The Market Oracle is a FREE Daily Financial Markets Analysis & Forecasting online publication.

Only logged in users are allowed to post comments.
Register/ Log in