Experiences or Assets: HNWIs spending habits post-pandemic
Personal_Finance
/
Financial Education
Mar 12, 2022 - 08:50 PM GMT

The pandemic affected almost every aspect of life on a global scale. Included in this are the significant changes in individual lifestyles, particularly those of High-Net-Worth Individuals (HNWIs). With such vast adjustments in living conditions, it is not unreasonable to wonder just how these changes are affecting HNWIs' finances – and whether this is for the best.

According to the Saltus Wealth Index – an extensive and insightful study into the financial positions, prospects and potential of HNWIs – only one-fifth (21%) of respondents said they hadn't 'made any lasting changes to [their] lifestyle'.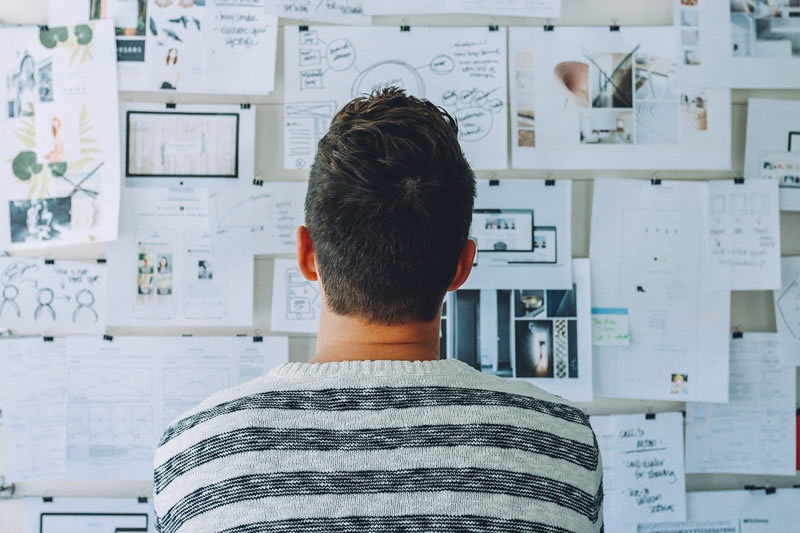 One respondent even claimed:

"Post-COVID I now save more and spend on those things that matter and are of a true benefit to me."

This article will explore what these lifestyle changes are, how they have affected HNWIs' spending habits, and to what extent these are worthy investments.

How has the pandemic affected HNWIs' lifestyles?

Following the pandemic, one-in-four (25%) respondents expressed that they've become more philanthropic, a number that increases to one-in-three (32%) concerning respondents aged 35-44. 24% of respondents are seeking to spend more time with their children/grandchildren, and 28% with their spouse. These figures are reflective of a fast-changing approach to living, where HNWIs are leaning toward real-life experiences.

It is evident that social interaction and more philanthropic living has rapidly taken hold on post-pandemic HNWIs. Their core desires now involve engaging with others and seeking new life experiences (30% have taken up learning a new skill). This is an unsurprising response when taking into account the prolonged period of isolation we've all endured.

These revitalised ways of approaching life have not only altered the HNWIs' goals, but also impacted heavily on their financial investments.

What does this mean for their spending habits?

With new changes to living for HNWIs, it is only fitting that their spending habits align with these changes. The heart of all these changes – experiences over assets.

HNWIs are 'spending more on holidays than property', with holidays accounting for 26% of their 'greatest splurge'. It is appropriate to say that, at present time, 'experiences dominate spending priorities'. It is only with the older respondents that you find a prioritisation of property, but younger HNWIs prefer physical assets such as clothes (28% of 18–24-year-olds).

Needless to say, assets are truly taking the back-seat when it comes to post-pandemic HNWIs' spending habits. Their newfound lifestyles have brought experiences to the forefront of their investments, and this accounts for the largest majority of their expenses.

To what extent, however, are these new financial habits beneficial to the HNWIs?

Are these new habits seen as worthy investments?

What remains is the question as to whether these new investment approaches are a positive or negative change. The respondents themselves have provided the answer.

Despite the majority of them investing more in experiences over assets, the majority – 81% of the respondents – believe that physical assets are a more 'worthy' investment. Only 3% of the respondents believe that intangibles prove more worthy, from an investment perspective, than assets.

This data points towards a fairly universal belief that experiences, although essential for personal living, are not worthy when it comes to financial investments. So that begs the question – why do HNWIs still invest more heavily on these experiences?

A possible explanation is that experiences have greater value over assets, when it comes to the things HNWIs believe matter. Whilst physical assets can bring a worthy financial Return on Investment (ROI), new HNWIs' lifestyles are beginning to value the experience of living over owning.

After being isolated at home for so long, 34% of respondents said their main purchases are products that solely aim to improve at-home experiences. It appears as if the pandemic has shifted the perspectives of fulfilment for HNWIs. Simply because physical assets might provide better financial value, it doesn't always now align with the belief that other things have value also.

Whilst believing that assets are a better investment financially, HNWIs are still directing their main spending on experiences. This tells us that financial stability is only valued when it aligns with a fulfilled lifestyle.

The solution

With these two potential avenues of investment – assets and experiences – it is clear that the perfect solution is an equilibrium of both. HNWIs are no longer satisfied with only one of these investment types in play, and for optimal living, require a balance of both.

To achieve this, your best option is to seek expert financial planning advice from a firm such as Saltus. This will not only give you unmatched guidance and superior control over your finances, but allow you to incorporate the best of both worlds in your life. Why sacrifice the freedom of financial stability or the joys of life experiences, when you can have both?
By Tifani Kaneva
© 2022 Tifani Kaneva - All Rights Reserved

Disclaimer: Information is correct to the best of our understanding as at the date of publication. Nothing within this content is intended as, or can be relied upon, as financial advice. Capital is at risk. You may get back less than you invested.
© 2005-2019 http://www.MarketOracle.co.uk - The Market Oracle is a FREE Daily Financial Markets Analysis & Forecasting online publication.

Only logged in users are allowed to post comments.
Register/ Log in