Stock Markets Worried by Watered Down QE2
Stock-Markets
/
Stock Markets 2010
Oct 27, 2010 - 10:08 AM GMT


The market put in a respectable performance Tuesday considering the amount of negative news. Despite Ford beating expectations by a whopping 25 percent the stock only rallied 1.5 percent. Three of the major Steel Players (MT, X, AKS) missed and fell 4 percent on average. Meanwhile Kimberly-Clark , the maker of Huggies nappies and Kleenex tissues, lost 5.8 percent as profit dropped amid higher costs for materials. But IBM climbed 0.6 percent after its board authorized buying back as much as $10 billion in shares.
Market Moving Stories
•In a clear bit of expectations management that the US Federal Reserve is likely to offer a program of U.S. Treasury bond purchases worth a few hundred billion dollars over the several months at its next meeting, the Wall Street Journal reported, without saying where it obtained the information. The plan, expected to be announced at the conclusion of the Fed's Nov. 2-3 meeting, compares with asset-purchase program of about $2 trillion during the financial crisis, according to the report. Officials want flexibility in the new program to gauge if it's working, the Journal said. The article also notes of the upcoming changes in voting membership. Currently this is the most dovish FOMC and increasingly super-hawks like Fisher and Plosser will be coming on board. The risk of open dissent will only increase watering down the FOMC's conviction in the eyes of the market. So if Bernanke really wants to push QE2, he needs to upfront it now instead of taking the measured approach.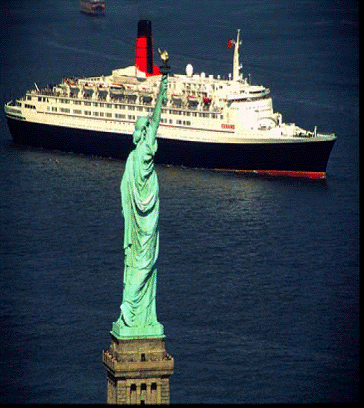 WSJ: Fed Gears Up for Stimulus
As I have been warning, although the article is in line with what Fed speakers have been telling us, it would have disappointed anyone who heard the predictions of $500-$1000 billion recently and thought the Fed would precommit to this (in fairness, any time these large figures have been mentioned, the figures always refer to the size of what QE2 might *ultimately* become, but of course the Fed cannot announce the ultimate size of QE2 in advance, as it will depend on how the economy evolves). As if to emphasise the point, the article says: "A Wall Street Journal survey of private sector economists in early October found that the Fed is expected to purchase about $250 billion of Treasury bonds per quarter and continue until mid-2011, amounting to about $750 billion in all."

•The Telegraph comments that although Greek prime minister George Papandreou has promised to stick to the EU-IMF austerity plan, he has threatened to call elections if upcoming local polls fail to give his socialist PASOK party a clear mandate. He said "There can no deadlock in democracy, the people have the power to decide". The Telegraph notes that the main opposition group, New Democracy has yet to give a watertight pledge that it would abide by the terms of the EU's €110 billion rescue. Greek bond spreads are really getting hammered today.
U.K. Telegraph: Greece reignites Europe debt woes
•After the bell we had some more encouraging earnings news from various US tech names with Broadcom rallying 4.4 percent in after hours trading after the microchip maker said third-quarter revenue beat the average analyst estimate by 3.4 percent.
•Novellus Systems, the maker of semiconductor equipment reported third-quarter adjusted earnings of 88 cents a share, beating the average analysts' estimate of 83 cents a share.
•And Equinix gained 5.1 percent again in after hours trading after the operator of Internet data centres raised its 2010 sales projection and forecast 2011 sales that would beat analyst estimates.
•And finally, F5 Networks pushed ahead by 1.3 percent after the maker of software to handle Internet traffic and content announced a program to buy back as much as $200 million shares and posted fourth-quarter earnings excluding some items that beat the average analyst estimate.
•Stocks on the move this hump day morning in Europe include Puma, which yesterday raised its full-year forecasts for sales and profits, has dropped 2.7 percent after analysts at CA Cheuvreux today lowered their recommendation for the sporting-goods maker to "underperform" from "outperform" while Kepler cut its rating to "hold" from "buy."
•But K+S has rallied 3.3 percent after analysts recommended Europe's biggest producer of potash. Citigroup and UniCredit have both upgraded the shares to "buy" from "hold" and "sell" respectively. WestLB raised its recommendation to "add" from "neutral."
•British American Tobacco has fallen 1.5 percent after it said shipments will decline in 2010 as Pakistan's worst flooding snares distribution in that market.
•Elsewhere Carpetright, the U.K.'s biggest carpet retailer, has slumped 6.1 percent today after the company said revenue fell as it shut stores and fewer customers bought carpets and floor coverings.
•But Talvivaara Mining has gained 2.8 percent on news that the company said its third-quarter financial result will be "substantially" better than in previous quarters as nickel prices rose more than it had expected.
Company / Equity
•Elan has this morning announced results for Q3 which saw revenue for the quarter fall 2 percent to $281.4 million while the pharmaceutical company reported a diluted loss per share over the period of 7c versus a profit of 11c in 2009. The company remains on target to meet its full year 2010 targets which include; posting record revenue growth, adjusted EBITDA of more than $150m and operating income before other charges or gains. The company remains upbeat about the progress that has been made in both Elan's BioNeurology and EDT businesses while also highlighting the investigational results in to the JCV virus which were presented recently.
•Two of Smurfit Kappa's industry peers reported to the market this morning. DS Smith posted a very upbeat trading statement. Of most relevance for Smurfit Kappa was the performance of its packaging division. Management has guided that this has maintained robust volume growth. Its phased recovery of prices is proceeding according to plan. Management are looking forward to the remainder of the year with confidence. Meanwhile Stora Enso has reported a strong set of Q3 figures. Operating profits came in at €255 million compared with €182 million expected. This can be explained by a jump in its operating margin to 10 percent, up from 6 percent last year. In terms of its near term outlook, demand for consumer board and industrial packaging is expected to be slightly stronger than a year ago. Both of these results provide a positive read through for Smurfit Kappa ahead of its Q3 results announcement on November 10th.
•The UK's OFT has delivered its judgment in relation to the proposed acquisition of BSS Group plc (BSS) by Travis Perkins (TPK). The OFT has said that the proposed acquisition "will not give rise to competition concerns at a national level". However, the OFT has identified local competition concerns in 20 areas (not yet disclosed). To overcome this, Travis Perkins has offered to sell either the Plumbing Trade Supplies (PTS, owned by BSS) or the City Plumbing Supplies (TPK-owned) branch in these 20 areas. Following the OFT statement, TPK suggested that it still expected the transaction to close by year-end.
•Tullow Oil Plc agreed to pay $400 million in capital gains tax to Uganda to resolve a dispute with Heritage Oil Plc, Reuters reported, citing Simon D'Ujanga, Uganda's junior minister for energy.
•Germany's Deutsche Bank Wednesday confirmed a third-quarter net loss tied to its increased stake in Deutsche Postbank AG, but its underlying operating profits remained stable during the period. The net loss including Postbank was €1.2 billion, compared with a €1.39 billion profit in the third quarter of 2009, and beating analysts expectations of a €1.48 billion loss for the current-year period. Excluding Postbank, net profit for the third quarter was €1.1 billion.
The bank said it was still on track to reach its 2011 goal of earning €10 billion in pre-tax profits. Deutsche Bank warned in September that it would report a net loss for the quarter as it books €2.3 billion in charges tied to fully consolidating Postbank into its earnings during the quarter.
•SAP Wednesday maintained its full year outlook after posting a 12 percent rise in third quarter net profit, driven by stronger demand, especially from the U.S. and emerging markets. The business software giant, which competes with Microsoft Corp. and Oracle Corp., said third quarter net profit rose to €501 million from €447 million a year earlier. However, the figures was below analysts' expectations of €560 million. Software and software-related services revenue–a key performance figure that reflects revenue from software sales, maintenance and consulting services–increased 20% to €2.32 billion, in
line with analysts' expectations of €2.33 billion.
•Franco-Dutch airline Air France-KLM Tuesday said it is raising its operating result target for fiscal 2011 based on the firm's revenue performance in the past months and the current level of forward bookings. As a result, the airline expects a positive operating result for the year ending March 31, 2011, except in the case of a major adverse event. Air France-KLM said in July that it was targeting breaking even at the operating level in fiscal 2011, excluding a €158 million one-off hit from the closure of European air space caused by a volcanic ash cloud in April.
•British Airways Plc may be fined as much as €80 million by the European Commission next month for its role in a global cargo cartel, Reuters reported. British Airways faces fines between €60 million and €80 million, Reuters said, citing a person familiar with the fines. A final decision hasn't been made, Reuters said. British Airways declined to comment when contacted by Bloomberg News. "We don't comment on speculation," said Cathy West a spokeswoman at the airline.
•Heineken NV, the world's third- biggest brewer, said third-quarter beer revenue, excluding the effect of acquisitions and disposals, fell 2.2 percent, missing the median forecast of seven analysts surveyed by Bloomberg News for a decline of 0.4 percent.
•IBM has added $10 billion to a stock-buyback plan, signalling the world's biggest computer-services provider will keep using cash to boost per-share earnings rather than on large acquisitions. The move brings the amount authorized for repurchases by the board to $12.3 billion, Armonk, New York-based IBM said in a statement today. In April, it authorized $8 billion in buybacks. Since taking over as chief executive officer in 2002, Sam Palmisano has spent more than $68 billion on buybacks, about 38 percent of IBM's current market value. The company has said it plans to spend about $50 billion on buybacks in the next five years, compared with about $20 billion on acquisitions, as it aims to almost double operating earnings per share.
•U.S. companies are hoarding almost $1 trillion of cash, an amount Moody's Investors Service says shows borrowers are still concerned the economy may tip back into recession. Cisco Systems Inc., Microsoft Corp. and Google Inc. account for the biggest portion of the $943 billion stockpile, Moody's said yesterday in a report. That's up from $937 billion at the end of 2009 and $775 billion in the prior year. Companies have a ratio of cash to capital expenditures of 1.64 times, possibly an all-time high, the New York-based ratings firm said, compared with 1.1 times in December 2008. Borrowers have bolstered their finances by slashing spending and raising cash, selling $945.8 billion of U.S. corporate bonds this year, following a record $1.23 trillion in 2009, according to data compiled by Bloomberg. While that's helped corporate credit quality improve, a reluctance to use the money for hiring and investing until more signs of growth emerge isn't helping shorten a "jobless recovery," Moody's said.
•Yahoo! Inc., owner of the biggest Web e-mail program in the U.S., is revamping the service to attract more users and stave off defections to Google Inc.'s Gmail and social-networking sites. Yahoo said it will introduce a version of e-mail tomorrow that integrates posts from Twitter Inc. and delivers information at faster speeds. The new service, still in a test phase, also improves searches, spam protection and the viewing of photos.
•Apple Inc. began taking orders from customers in China via its online store, as the maker of the iPhone and iPad tablet computer steps up its efforts to boost sales in the world's fastest-growing major economy. Apple's China online store will offer free shipping and personalized engravings for some products, the Cupertino, California-based company said in a statement today. The online applications store will also start a service in simplified Chinese, the language used in mainland China, it said.
•Juniper Networks, the second- largest maker of computer networking equipment, deepened a push into mobile products by unveiling smartphone security software for corporate customers. The package of programs is designed to secure e-mail and other information as employees transfer it between corporate networks and devices including Apple Inc.'s iPhone, Research In Motion Ltd.'s BlackBerry and handsets that run Google Inc.'s Android operating system, Juniper said today in a statement. The software is also aimed at warding off malware and viruses.
By The Mole
PaddyPowerTrader.com
The Mole is a man in the know. I don't trade for a living, but instead work for a well-known Irish institution, heading a desk that regularly trades over €100 million a day. I aim to provide top quality, up-to-date and relevant market news and data, so that traders can make more informed decisions".© 2010 Copyright PaddyPowerTrader - All Rights Reserved

Disclaimer: The above is a matter of opinion provided for general information purposes only and is not intended as investment advice. Information and analysis above are derived from sources and utilising methods believed to be reliable, but we cannot accept responsibility for any losses you may incur as a result of this analysis. Individuals should consult with their personal financial advisors.
© 2005-2019 http://www.MarketOracle.co.uk - The Market Oracle is a FREE Daily Financial Markets Analysis & Forecasting online publication.

Only logged in users are allowed to post comments.
Register/ Log in