Investing Tips For New Investors
InvestorEducation
/
Learning to Invest
Nov 16, 2021 - 11:16 AM GMT

1. Know Your Investment Goals
There are several key questions every potential investor should ask themselves before venturing into the industry. Your reasons for investing and how long are two of the key questions you should have an answer to before you can venture into the stock market. Are you looking to grow your wealth, saving for retirement, or hoping for a house deposit? It is only after identifying and defining your investment goals that you'll be able to determine what stocks to invest in and for how long.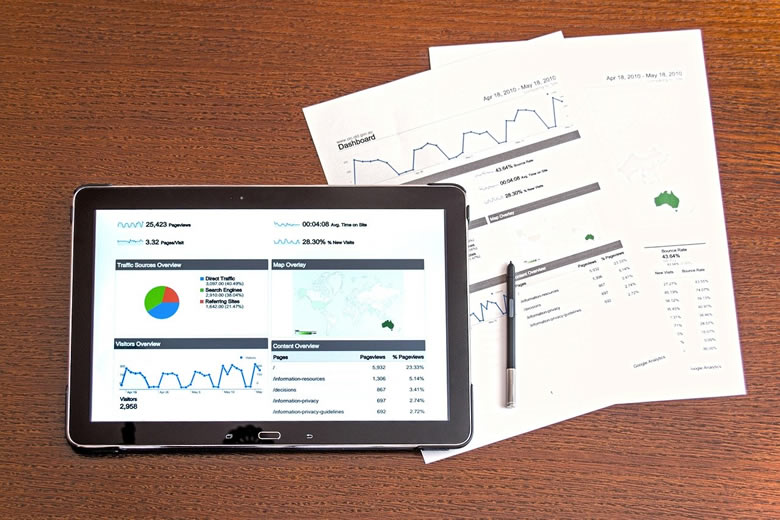 2. Define Your Risk Appetite And Tolerance
Does the thought of losing your hard-earned money send cold chills down your spine? If YES, your risk appetite is relatively low, a reason you should consider venturing into other areas. If saving your money in a fixed savings account (where it is protected) gives you peace of mind, you then should reconsider investing. This is because investing puts your money at real risk, especially if the market trends aren't in your favor. While the primary idea behind investing is to make profits, you can never truly be sure what the future holds. At the moment you can find UK dividends better than expected.
One of the best ways to understand your risk appetite would be to talk to your financial adviser. He/she is better placed to calculate how much you'd be willing to risk, as well as help you identify areas you can invest your money. There are also plenty of risk appetite calculators and questionnaires that can help you understand your standing. Although risk-averse investors are more comfortable with fixed income assets and dividends with steady payouts, there are those willing to take bigger risks, such as investing in startups and smaller companies and emerging market equities. While volatile, some of the emerging market equities have the potential for greater returns when given a chance and time.
3. Research
It is a no-brainer; the stock market is vast and is almost always unpredictable. With thousands of stocks to choose from, plenty of exhaustive research is required for one to make an informed decision on what funds make into their portfolio. Although you may have access to a fund's biggest investments, charts, sectors and countries it invests in, it is crucial that you look at its past performance and how it is coping against its competition. You may also find expert views and insights on rated funds on Morningstar analyst notes too.
4. Keep An Eye On Fees Charged
How much will you be paying in fees for investing in a particular fund? The percentage charged in fees limits your profits and is often deducted from the amount invested. Make an effort to compare fees for various funds to see if their performance will help offset the cost. Research the various 'share classes' each fund has to offer to see if there are any 'unbundled' or 'clean' share classes you can opt for. These usually are the most affordable (in terms of fees) funds you can invest in.
5. Consider Drip-Feeding
This strategy involves setting up an investment plan that automatically invests a set amount monthly into a fund of their choice. The set amount is debited directly from your bank account, growing your investment over time. This method is considerably safer than, say, investing a lump sum all in one go. The monthly predetermined amount means you will buy fewer units (when prices are high) and much more (when prices drop), allowing you to accumulate lots of shares in the long run. This strategy is beneficial because it helps mitigate the risk of losing your entire investment should the market plummet within a few days. Anyone who invested a lump-sum would lose their funds, while 'drip feeders live to see another day.
6. Use Exchange-Traded Funds (ETFs)
ETF's make it possible for one to invest in hard-to-beat stocks (e.g., S&P) without risking much. These funds allow one to invest as little as 0.05% compared to 0.75% for active fund fees. They also allow one to add small exposures to their funds in specific remotes, which again provides a cheap core to their portfolio.
7. Use ESG
Most investors tend to avoid funds that seem to limit their returns on investments, such as ESG. Although many have avoided ESG for decades, sustainable funds don't necessarily have limited financial returns. A good example of this is funds that focus on gender diversity or renewable energy but are run by successful and sustainable business models. This means you can invest your money in fields that match our views of the world alongside thousands of other investors. You can also choose to buy funds that invest in global equities for better results.
8. Resist Temptations
Resist the temptation to invest in unregulated firms, especially those that promise exciting investment protects at attractive interest rates. We all are familiar with the phrase, "If it sounds too good to be true, it probably is". Thousands of investors have lost money to such schemes and continue to fall for funds that promise the moon while they are just that, promises. Although some companies may live up to their promises, you need to be careful if thinking of investing in most of these.
One way to protect yourself from such is by first checking to see if the company is registered with the Financial Conduct Authority. Only consider investing in companies registered with this or any other relevant body. Never let anyone pressure you into investing in a company you hardly know of or make a rushed decision on the same.
9. Seek Expert Advice
Handle investing the same way you would when searching for a family doctor, dentist, or car dealer. Ask around to see what other investors are saying about a particular fund or property investment and if it would be advisable to invest in it. Book an appointment with your financial adviser for help with this matter as well. Talk to friends and persons knowledgeable of the idea before making the final decision.
10. Take Advantage Of Tax Allowances
Avoid paying tax on profits made from your investments through tax allowances. An adult can invest up to £20,000 in ISA per year, with gains protected from the taxman. Adults also enjoy up to £40,000 in annual pension allowance and £1,000 in savings allowance per year. That said, you could earn £1,000 interest-free per year from your general investment account. Use these tax allowances to make even larger stock investments.
By Mark Adan
MarkAdanSEO@gmail.com
At Animuswebs.com, we specialise in content-led Online Marketing Strategies for our clients in the Marketing, Finance, Business industry and other sectors. With our professional writing team and our superb content creation programmes we achieve great marketing successes for our clients.
Copyright 2021 © Mark Adan - All Rights Reserved
Disclaimer: The above is a matter of opinion provided for general information purposes only and is not intended as investment advice. Information and analysis above are derived from sources and utilising methods believed to be reliable, but we cannot accept responsibility for any losses you may incur as a result of this analysis. Individuals should consult with their personal financial advisors.
© 2005-2019 http://www.MarketOracle.co.uk - The Market Oracle is a FREE Daily Financial Markets Analysis & Forecasting online publication.

Only logged in users are allowed to post comments.
Register/ Log in