2022 the Year of Smart devices, Electric Vehicles, and AI Startups
Companies
/
Investing 2022
Jan 20, 2022 - 03:20 PM GMT

2021 was an exhilarating year for smart technology and software, and 2022 is already witnessing a somewhat promising start, as companies are looking to implement more advanced Artificial Technology, and software giants are swinging their market value upwards.
On Monday, Apple Technologies became the first company to climb above the $3 trillion stock market value, as investors were betting the company will release a hoard of exciting and advanced smart devices in the coming year.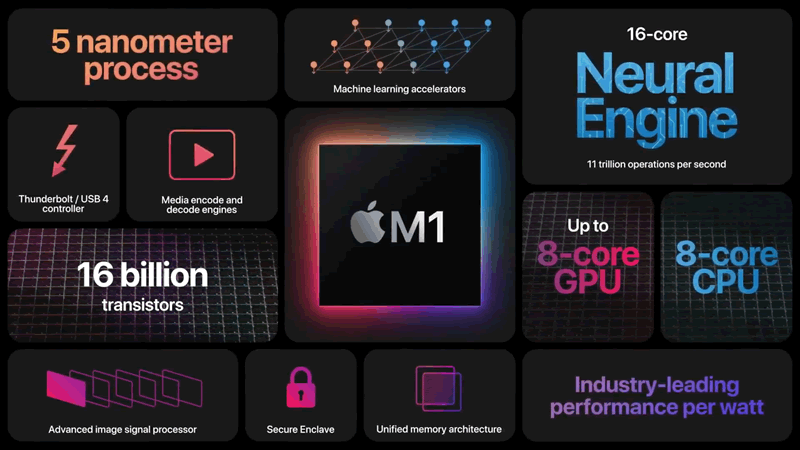 While Apple shares soared to a record high of $182.88 on Monday (01/03), the stock session was already up by 2.5% on closing day.
The rocket start for Apple Technologies shows that investors are eager to invest in companies that are pushing the boundaries of software and technology. But it doesn't just stop with smartphones and ultra-high-tech computers.
During the fourth quarter of 2021, Tesla broke new grounds, delivering more than 308,000 electric vehicles worldwide. Overall, the EV car manufacturer saw their yearly sales increase by more than 87% compared to 2020, which has allowed them to dominate the global EV market.
The record-shattering deliveries allowed the company to join the $1 trillion market valuation club, as Tesla is hoping to reach new markets, and open new factories and showrooms across the world.
Although the good news doesn't come without a negative side to it. At the end of December, Tesla was highly criticized over the opening of its new dealership in Urumqi, which is the capital of Xinjiang, China.
The backlash came a few days after many US companies were looking to exit the Xinjiang region, after reports that the Chinese government were detaining millions of Uyghur Muslims during 2021. Scrutiny towards Tesla and other corporate giants doing business within the Xinjiang region has not halted their excitement to capitalize in new markets.
Even after the major backlash, Tesla stock gained more than 7% in premarket trading on the opening of the stock market on Monday. While stocks were up more than 50% in 2021, Tesla is already looking to dominate the EV market in the coming year, and investors are eager to jump on the bandwagon.
Other leading car manufacturers such as Ford, BMW, Audi, Citroen, and GMC are all now planning to launch some headlining electric vehicles in the coming months of 2022. Experts are still somewhat perplexed, about whether new contenders will impact Tesla's influence in the global EV market.
Smaller startups and unicorns are also in for an adventurous year on the market, as investors are seeking out new and exciting opportunities that will see technology and software infiltrate nearly every industry.
Closer to the end of 2021, the San Francisco-based startup, Viz.ai managed to make it onto the Forbes Next Billion-Dollar Startups of 2021 list. Already the startup, which focuses on delivering better and more accurate data in the field of medicine and stroke care, saw its revenue reach $12 million.
Investors have been tailing what Viz.ai are doing, raising around $150 million, and the startup is already delivering their services to more than 900 hospitals, which has become one of the few AI-based techs approved by Medicare.
The excitement for AI startups is relatively the same all across the world. In the Chinese market, around 94 startups raised a collective of more than $5 billion during December. Amounts were scattered across various industries, but without much surprise, most investing and initial funding went to EV battery manufacturers and AI acceleration services.
Both Chinese investors and startup founders are looking to commercialize these markets, providing better AI-based services to a wide variety of different companies and individuals. While semiconductors and EV manufacturing are aiming to be more accessible across China, and the world. Breaching new markets both offshore and domestically.
Fintech is also on the cards for many investors - while the industry has managed to remain resilient against the effects caused by the pandemic, new startups and traditional banks are rapidly changing the course of digital banking and remittances.
Throughout 2021, experts and analysts from Ernst & Youngs claimed it to be the best year of IPO listings, with more than 2,388 deals. These deals accumulated more than $450 billion in funding. Platforms that offer fintech services such as Melio, Coinbase Global, and Robinhood all went public in 2021.
Fintech unicorns in the likes of Stripe, Plaid, and Chime are keeping investors on the edge of their seats, as some are hoping these billion-dollar startups are looking to go public in the next few months.
Russian fintech companies are also gaining a bit of traction, as the Russian FinTech Association (RFA) looks to create services with open APIs. This will allow the biggest contenders in Russian financial services to be part of the pilot project - landing them a spot on the map among the frantic fintech global market.
The Takeaway
An exciting start to the new year of trading and investing, as companies look towards rapid modernization and digitization of basic services and goods. With the booming Artificial Intelligence market, led by key influences and global players, we will see these companies go beyond initial predictions and reach new heights in 2022.
By Pierre Raymond
Pierre Raymond is a 25-year veteran of the Financial Services industry. Driven by his passion for financial technology he has transitioned from being a quantitative stock picker, to an award-winning hedge fund manager, credit risk manager to currently a RISK IT Business Consultant. Pierre is the cofounder of Global Equity Analytics & Research Services LLC (GEARS) and a current partner at OTOS Inc.

© 2005-2019 http://www.MarketOracle.co.uk - The Market Oracle is a FREE Daily Financial Markets Analysis & Forecasting online publication.

Only logged in users are allowed to post comments.
Register/ Log in