Reform of the G 7 and the City of London Corporation needed as a matter of urgency.
Stock-Markets
/
Financial Markets 2022
Feb 08, 2022 - 10:15 AM GMT

Nicholas Shaxon:
"Wealthy individuals hold over 10 trillion dollars offshore….However, the IMF estimates …… that the balance sheets of small island financial centres alone added up to 18 trillion dollars".
The Group of Seven (G-7) is an intergovernmental organization made up of the world's largest developed economies: France, Germany, Italy, Japan, the United States, the United Kingdom, and Canada. Government leaders of these countries meet periodically to address international economic and monetary issues, with each member taking over the presidency on a rotating basis.
In response to the Panama Papers on off-shore banking operations in South America (released by WikiLeaks) the European Commission set up a commission of investigation. Its recommendations are outlined below. However, to date, the G 7 and the City of London Corporation have refused to adopt such measures. This is despite the fact that the G 7 adopted a specific mandate to adopt strategies to aid third world spiralling debt.
David Pegg and Hillary Osborne:
"Companies across the EU will be forced to disclose their true owners under new legislation prompted by the release of the Panama Papers.
Anti-corruption campaigners applauded the agreement as a major step in the fight against tax evasion and money laundering, but expressed disappointment that trusts will mostly escape scrutiny.
The revised terms of the EU's fourth anti-money laundering directive include:
1. A requirement for companies to disclose their beneficial, or true, owners in a publicly available register.
2. Data on the beneficial owners of trusts to be available to tax and law enforcement authorities, as well as sectors with an obligation to follow anti-money laundering rules, such as lawyers.
3. A requirement for member states to verify beneficial ownership information submitted to their registers.
4. Extending anti-money laundering and counter-terrorism regulations to apply to virtual currencies, provision of tax services and those dealing in works of art".
The inability of the G 7 to agree to support the EU to close down tax-haven loop holes indicates its moral bankruptcy. I say this because one of the main continents suffering from this perverse situation is Africa. African nations are borrowing publically but these funds are being privately misappropriated and its citizens are being left to repay the interest and principle on these debts, bringing new poverty, new want and new woe. Meanwhile "connected" business, military and political elites are living lives of absolute luxury offshore on their ill-gotten gains. This situation is made possible through corrupt structures, trusts and secrecy agreements being allowed to remain in place decade after decade through lack of action at the highest political levels.
Khadiya Sharife:
"For over 40 years, African countries have been haemorrhaging more money than they receive in aid and foreign investment. 80 per cent of these illicit financial flows are siphoned through (offshore) London, giving the lie to the idea that tax havens function independently. Over the last decade alone, $1 trillion of African money has been squirrelled away into secret jurisdictions, with the full knowledge of Western governments".
Nicholas Shaxon in his classic: "Tax Havens and the Men Who Stole the World" outlined changes which must happen to close down this off shore travesty:
"John Maynard Keynes' observation is as apt today as it was in the aftermath of the Wall Street crash. We have involved ourselves in a colossal muddle, having blundered in the control of a delicate machine, the workings of which we do not understand. The time has come to tackle the offshore system in earnest. I shall point out ten major changes needed, in no particular order and as briefly as I can":
Summary:
"1. International accounting standards must be changed to allow fuller multi-national reporting transparency.
2. Developing countries should develop offshore defences as being developed by Brazil and India to prevent large movement of suspect funds.
3. The City of London Corporation - this offshore island floating partly free from Britain's people and its democratic system - must be abolished and submerged into a unified and fully democratic London City.
4. Land taxation reform in offshore jurisdictions to tax offshore entities and their employees as they largely benefit from offshore property inflation.
5. National leadership and unilateral action against money laundering.
6. Regulation of offshore intermediaries and private users. All funds, trusts and beneficial ownership must be made public.
7. Reform the secrecy culture within the financial sector.
8. Corporate responsibility rules must me strengthened.
9. Re-evaluate the corporate acceptance of corruption.
10. The final and most important thing to change is culture. When pundits, journalists and politicians
fawn over people who get rich by abusing the system then we have lost our way".
Let us all pledge to do our bit to motivate our political leaders to have these EU policy measures adopted in our respective jurisdictions. To reiterate Nicholas Shaxton's view: it is time to claim back our true culture.
Market Note.
Recession dead ahead, on probability.
I do not like this market.
The degree of volatility is incredible indicating a very unstable investor mind-set.
The Dow Industrials, the NASDAQ 100 and the S & P 500 all have bear market technical configurations. This situation may change short term, given that we have no FED meetings until the end of March, but I do not think that will happen.
What is particularly worrying for me is the fact that yield curve rate is flattening very fast.
Since this time last year the 10/2 year yield rate differential has fallen over 60%. (see chart below).
If the FED follows through on its pledge to raise interest rates 4-6 times over the next year or so, the yield curve will almost certainly invert. Such an event, based on 70 years of historical data, will almost certainly mean a recession will rear its ugly ahead within 12 - 18 months following inversion.
Caution is warranted.
FRED: 10 year minus 2 year treasury rates.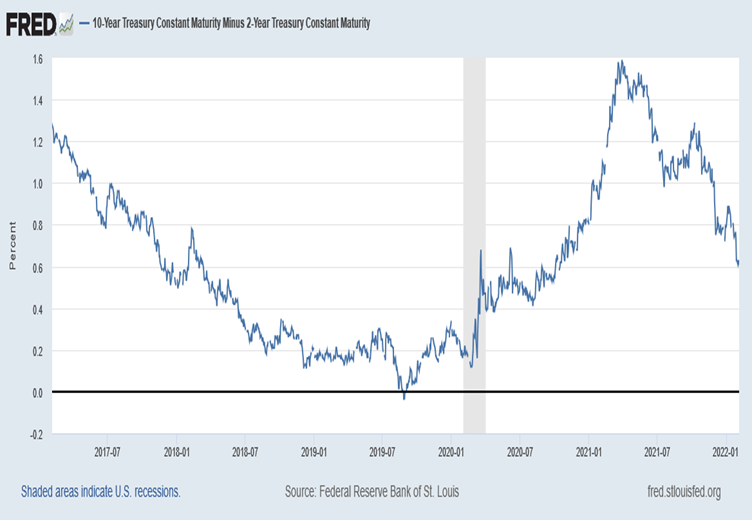 Chart: Dow Industrial Index: Daily.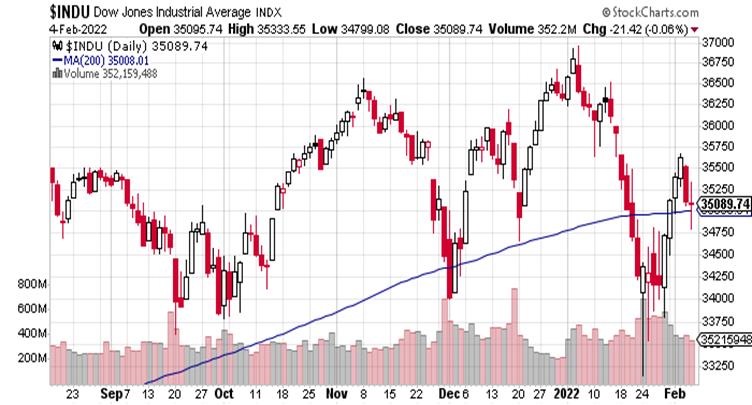 Chart: Dow Industrial Index: Weekly.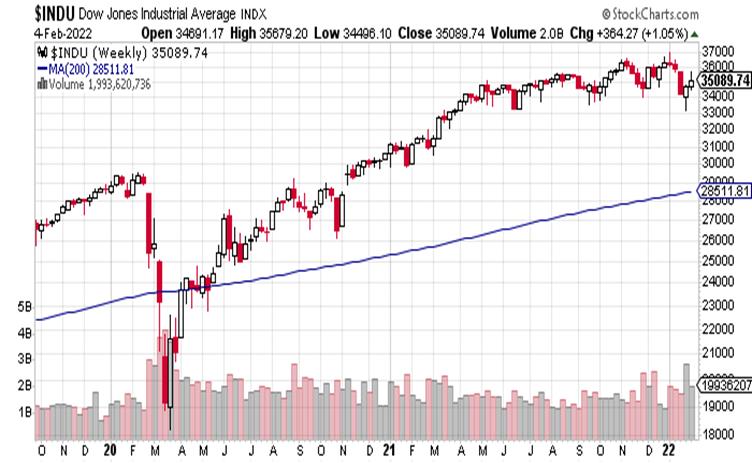 Chart: NASDAQ: Daily.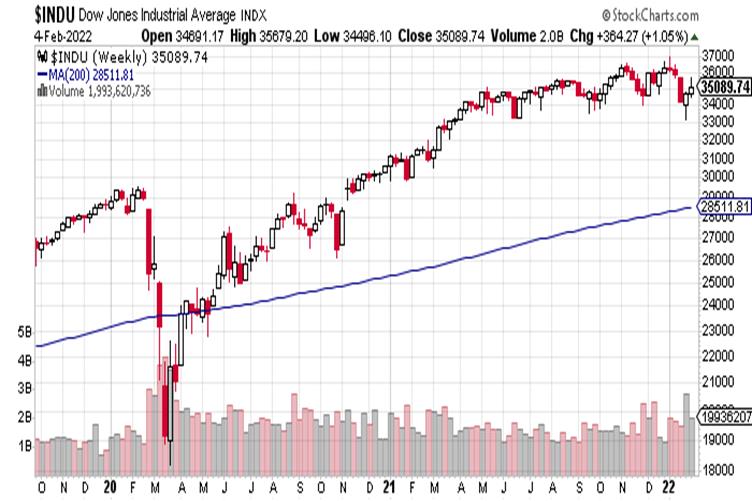 Chart: NASDAQ: Weekly.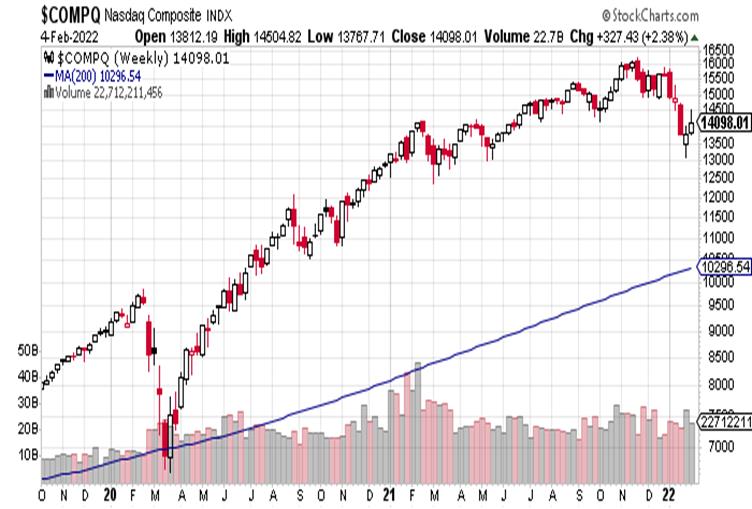 Chart: S & P 500 Index: Daily.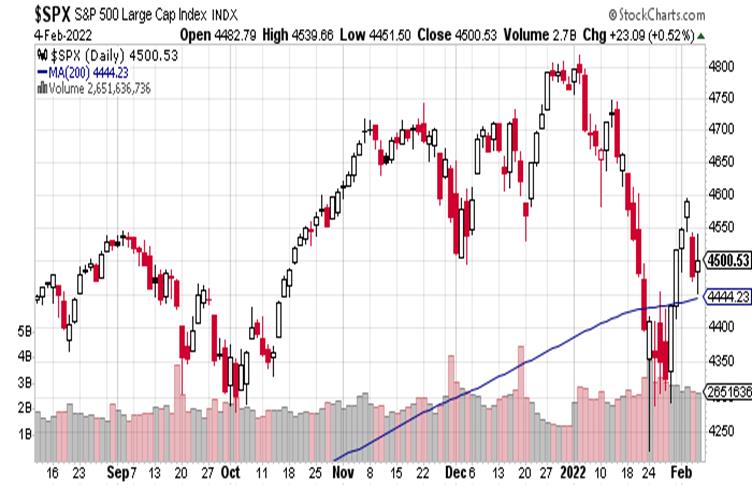 C hart: S & P 500 Index: Weekly.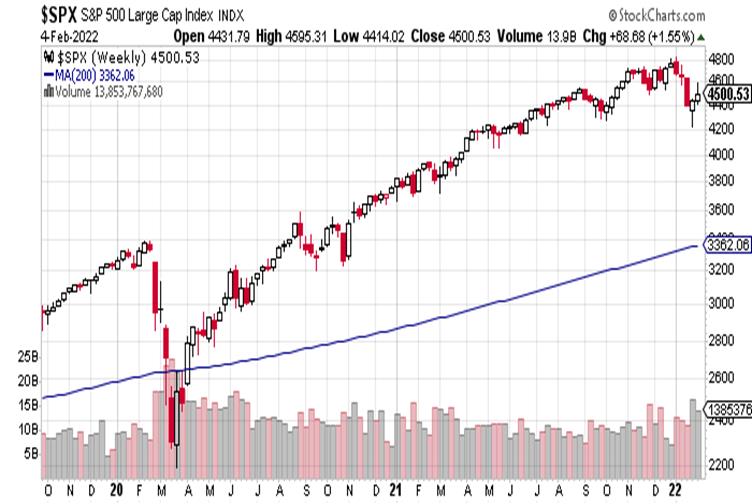 References:
"Treasure Islands and the Man Who Stole the World": Nicholas Shaxon.
"EU to force firms to reveal true owners in wake of Panama Papers":
The Guardian, 15th December 2017: David Pegg and Hillary Osborne.
"The myth of the Offshore: How Africa lost $1 Trillion to tax havens":
New African, 6th Jan. 2017: Khadija Sharife.
Charts courtesy of StockCharts.Com and the Federal Reserve Bank of St. Louis.
Christopher Quiqley
B.Sc., M.M.I.I. Grad., M.A.

http://www.wealthbuilder.ie
Mr. Quigley was born in 1958 in Dublin, Ireland. He holds a Bachelor Degree in Accounting and Management from Trinity College Dublin and is a graduate of the Marketing Institute of Ireland. He commenced investing in the stock market in 1989 in Belmont, California where he lived for 6 years. He has developed the Wealthbuilder investment and trading course over the last two decades as a result of research, study and experience. This system marries fundamental analysis with technical analysis and focuses on momentum, value and pension strategies.
Since 2007 Mr. Quigley has written over 80 articles which have been published on popular web sites based in California, New York, London and Dublin.
Mr. Quigley is now lives in Dublin, Ireland and Tampa Bay, Florida.
© 2020 Copyright Christopher M. Quigley - All Rights Reserved
Disclaimer: The above is a matter of opinion provided for general information purposes only and is not intended as investment advice. Information and analysis above are derived from sources and utilising methods believed to be reliable, but we cannot accept responsibility for any trading losses you may incur as a result of this analysis. Individuals should consult with their personal financial advisors before engaging in any trading activities.
© 2005-2019 http://www.MarketOracle.co.uk - The Market Oracle is a FREE Daily Financial Markets Analysis & Forecasting online publication.

Only logged in users are allowed to post comments.
Register/ Log in