The Global Food Crisis Revisted
Commodities
/
Food Crisis
Sep 12, 2009 - 06:51 AM GMT


Sixteen months ago Costco and Sam's Club stores in the U.S. limited how much rice customers could buy at one time, while 'food riots' erupted in a number of countries as food prices spiraled upward. Concerns about food supply and distribution spread worldwide.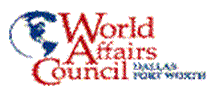 We were asked to make introductory comments and moderate a discussion on "The Global Food Crisis" at a meeting sponsored by the Dallas/Fort Worth chapter of the World Affairs Council of last month. The World Affairs Council is a non-profit organization seeking to increase awareness and understanding of international business and political issues.
Our introductory comments on global trends in the agriculture sector last month were as follows:
Mankind's greatest challenge over the next 50 years will be supplying adequate supplies of reasonably priced energy and food to support the globe's growing population and economy
The "Green Revolution" of the 1950's and 60' is only 60 years old:
U.S. corn yields have increased from 25 bushels per acre in 1900 to 40 bushels per acre in 1950, the start of the Green Revolution. We produced 120 bushels per acre in 2000. Time magazine noted last month U.S. farms now produce "an astounding 152 bushels per acre".
The amount of energy used to produce these yields has increased 30 to 50 times from that used in 1950
This revolution has allowed world grain output to more than triple since 1950
The keys to the "Green Revolution" are twofold:
Agriculture moved from organic focused to inorganic focused technology, using increasing amounts of petroleum based or energy intensive fertilizers, insecticides, herbicides, fungicides, and machinery – as well as antibiotics and steroids. Organic agricultural methods could support roughly 4 billion people – but the global population has grown to over 6.5 billion
Crops were effectively cross-bred to enhance characteristics that support higher yields and efficient harvesting
The Western diet is very energy intensive with 7 calories or more of input needed for every calorie of food consumed
Asian populations are rapidly moving toward a "Western" style, energy-intensive diet, as their economies develop
Over the last 5 years global excess grain inventories have dropped in spite of generally good global harvests
The USDA projects near record corn and soybean harvests this year in the U.S. – but crops have been slow to develop and could be subject to an early freeze
One-third of the U.S. corn crop will be used for ethanol or alternative fuel production. Roughly 1 calorie is needed to produce around 1 calorie of ethanol liquid fuel – making this alternative energy policy somewhat suspect
In our opinion four major threats exist for the global agricultural sector:
Irrigation and fresh water will be required in increasing amounts to support the expansion of global agriculture. Groundwater is becoming more difficult and expensive to pump in many areas, and is non-existent in others. Currently major portions of California and Texas are in severe drought. Desalination of seawater is very energy intensive and generally is not economic for agriculture use.
Energy is becoming a more expensive input. When diesel fuel and fertilizer costs increase substantially growers reduce planting reflecting the economics. The volatility of energy and fertilizer prices also make it very difficult to plan what crops to plant, and in what quantities. When energy prices increase agricultural prices must increase substantially or economics will dictate fewer acres are planted. Many parts of the globe cannot afford expensive grains.
Asian population and economic growth will result in more people eating increasingly energy intensive foods as they "Westernize" their diets. Demand for grains should increase as grains are increasingly used as a biofuel or animal feedstock.
A crop failure in North America would have severe implications for global grain prices. The U.S. and Canada are the major global grain exporting countries. An early freeze in the grain belt, or a disease such as UG-99 (a wheat stem rust now threatening India), could severely impact crop yields. The U.S. experienced a major wheat crop failure due to disease back in the 1950's; a repeat would be much more disruptive.
Historical trends in the Midwest indicate a severe drought occurs every 20 years or so (tree rings indicate this cycle has persisted for 600 years) – and it has been roughly 20 years since the last major drought. Some meteorologist also suggest a correlation between the sunspot cycle, the sun's energy that reaches the earth, and long term weather trends – claiming the lack of sunspots can cause global cooling.
The "Maunder" and "Dalton" sunspot minimums correlated with the "Little Ice Age" of roughly 1650-1800. Global cooling trend would adversely impact growing seasons. The current sunspot cycle should have recovered from a low point of activity and resulted in dozens of sunspots by now – yet sunspots are eerily missing, and have been for about a year now. Scientists are unsure why this has occurred.
By Joseph Dancy,
Adjunct Professor: Oil & Gas Law, SMU School of Law
Advisor, LSGI Market Letter
Email: jdancy@REMOVEsmu.edu
Copyright © 2009 Joseph Dancy - All Rights Reserved
Joseph R. Dancy, is manager of the LSGI Technology Venture Fund LP, a private mutual fund for SEC accredited investors formed to focus on the most inefficient part of the equity market. The goal of the LSGI Fund is to utilize applied financial theory to substantially outperform all the major market indexes over time.
He is a Trustee on the Michigan Tech Foundation, and is on the Finance Committee which oversees the management of that institutions endowment funds. He is also employed as an Adjunct Professor of Law by Southern Methodist University School of Law in Dallas, Texas, teaching Oil & Gas Law, Oil & Gas Environmental Law, and Environmental Law, and coaches ice hockey in the Junior Dallas Stars organization.
He has a B.S. in Metallurgical Engineering from Michigan Technological University, a MBA from the University of Michigan, and a J.D. from Oklahoma City University School of Law. Oklahoma City University named him and his wife as Distinguished Alumni.
© 2005-2019 http://www.MarketOracle.co.uk - The Market Oracle is a FREE Daily Financial Markets Analysis & Forecasting online publication.

Only logged in users are allowed to post comments.
Register/ Log in