More Propaganda from Washington's Corporate Media Partner
Politics
/
Mainstream Media
Mar 12, 2010 - 05:09 PM GMT


Last week, Forbes published an article discussing cities across the U.S. "where the recession is ending."
Let me begin in a tone that many of you have come to expect. In my opinion the article was misleading in an attempt to drum up consumer confidence, or else it was written by a someone with absolutely no understanding of what is going on; perhaps a combination of the two.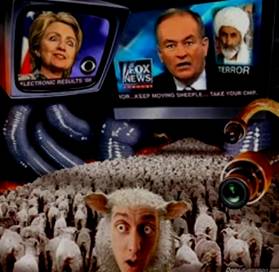 Regardless, the article in my opinion is completely inaccurate, and is meant to paint a picture that the economy is getting better, when nothing could be further from the truth.
I also want to mention that the premise of the article; that is, that the recession is easing in certain cities goes against what officials have claimed.
You may recall that according to the "geniuses" the recession in the U.S. officially ended by late summer.
So if that is true, why would the author discuss only 10 cities where the recession is "easing?"
Seven months later and the recession is "easing" in only 10 cities???
Well on this count, the Forbes author scores a few points because she is basically saying that the recession has not only NOT ended, but it is beginning it show signs of recovery in only 10 cities.
Of course I doubt that this was the author's underlying message.
That is, I don't think the author has a clue what is going on.
First, you might want to read it.
I'll let you know in advance that I did not read the article. I spent about 30 seconds scanning it to see if the author had pointed out relevant facts.
Of course, the most important points were missing because if they had been included, the article would have no merit.
Some of you might be thinking that it would be irresponsible for me to criticize an article without reading it fully.
I would counter that it would be a waste of time to read an inaccurate piece that attempts to brainwash the readers, when I know the reality.
Okay, now that you have read it, many of you are already packing your bags planning to head for these booming metropolises, right?
Not so fast.
First, let's take a look at DC.
Washington DC came in the top spot, tied with Austin, Texas.
Of course Washington is showing some signs of recovery.
After all, when you pump hundreds of billions of dollars into the economy (borrowed from China) to fund thousands of (mainly) useless government jobs, what else would you expect.
You should think of any signs of recovery in DC as a taxpayer-subsidized recovery for this city.
Note that, other than healthcare, the public sector is the only segment of the economy with job creation. And the healthcare jobs are simply swelling the healthcare bubble.
Next, tied with DC for first place is Austin, Texas.
But you may have also noticed that Texas has three additional cities in the top 10.
Texas has never been known to have a particularly robust economy, other than in 2008 when oil surged to nearly $150/barrel.
So what's the deal?
Is Texas truly leading the nation's attempts at recovery?
Not at all.
You see, the author mentions the methods used to form the conclusions made by "Forbes research."
Note these are the same clowns who provide in my opinion useless investment ideas.
First, the author looked at typical data; unemployment, employment growth, and housing prices.
Also states that cities like Boston, Austin, Dallas, Houston and San Antonio are "best surviving the downturn in part because they specialize in industries that are relatively insulated from economic volatility."
Well, this is not exactly true.

Next, let's look at Boston.
This is one of the few cities in the U.S. with a real economy.
It is arguably the intellectual powerhouse of the easy coast. That means you have innovation; new companies, job growth and of course, the lawyers and consultants required to facilitate the entire process.
The financial industry in Boston is also quite significant, but not as large as in say New York City that it consumes the city.
Finally, we cannot forget that Boston is the biotechnology capital of the east coast. Home to some of the world's finest research universities and medical research facilities, combined with its healthy environment for entrepreneurs, you can imagine why this might be.
In conclusion, Boston has a strong, productive, very diverse economy. Thus, it did not suffer from the effects of the collapse of the economy as much as its peers.
Now, let's look at the state of Texas; home to 4 of the top 10 cities that the author claims are in the recovery phase.
The fact is that Texas never really participated in the economic bubble, unlike most other states. As a result, it didn't have much of a real estate bubble.
Remember that what goes up, must come down.
Texas didn't go up so much, and that explains why it has not come down much. I discussed the fact that Texas would not be affected so much in Cashing in on the Real Estate Bubble, based on this premise.
The situation is similar for the remaining cities mentioned, with exception of perhaps the Long Beach-Santa Ana region.
When you are examining hundreds or even thousands of cities to determine signs of recovery from the most severe economic downturn since the Great Depression, one or two cases are statistically insignificant. For instance, you might expect two or three cities in say California to show some improvement in a state in crisis. It's just a statistical normalcy.
Without consideration of these points, it is easy to claim that these ten cities are showing signs of recovery, as Forbes "research" and the author claims.
But their analysis is highly flawed.
In fact, it is a prime example of irresponsible journalism and research, if you want to even call it research.
On the other hand, it is what one comes to expect from Forbes and other members of America's corporate media monopoly.
Remember, these are the same clowns that denied there was a recession for a year after it began.
Why?
Because they go to economists who are tied to Washington and Wall Street for their news.
Remember, there are the same clowns that brushed aside problems in the real estate market.
They don't talk to real experts with good track records and no agendas.
The media's intention is not to deliver accurate and timely news and insights. It has as its only goal to make money.
And when most of your revenues come from Wall Street and large corporations, you can imagine what kind of news you are going to get. It's going to be news and analysis that causes you to lose money so their financial sponsors can make money.
But the media monopoly has several methods they use to confuse or trick you. Without going into detail at this time, let me mention one of these tricks.
You see, the media uses the oldest trick in the book of deceit to cover their backs. They make sure to show you all sides of the box so that when you look back and see whether they stated that there were problems in the economy, the real estate market or the dotcom bubble, you will conclude that they warned you, but it was you who failed to get a wake-up call.
The problem is that when they do cover all angles, they emphasize the position they want you to believe. Televised networks like CNBC do this by airing 100 segments on how great the economy is for every 1 segment discussing early warning signs.
Print media uses the same trick, publishing 100 articles discussing how great the economy is for every one they publish that has an opposing position.
This technique is a twist on what I call flooding.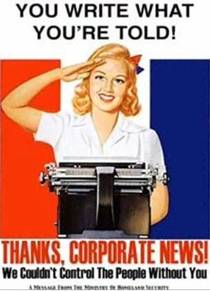 The flooding technique is a very basic method used to brainwash people by repeating the same thing over and over again. It is most effective if different people from seemingly different sources flood the same message.
Of course, the twist the media uses is that they bury a few realistic pieces within the thousands that represent lies.
The reason I have taken the time to point out the flaws in this article is because it serves as a learning point.
You need to critically analyze everything from the media. And you cannot do that well if you don't know what's going on yourself.
The problem is that the vast majority of people do not know what's going on, so they rely on the media.
This is a huge mistake. If you don't realize that by now, you are forever doomed.
In the meantime, Steve Forbes and others will be laughing all the way to the bank, as they partner with Wall Street and Washington to take your money and convince you to support senseless wars that provide no benefit to America.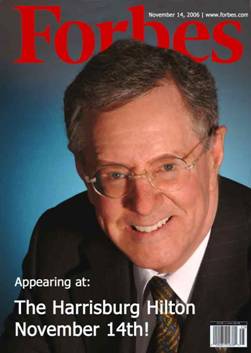 Finally, don't think the Internet is safe from these tactics. You see every website that has a large audience is involved in these same methods because large media companies always end up buying or investing in any website that has a large audience of sheep.
Most of the smaller websites and blogs cannot be trusted either, because they either want to become a hack for the media, or else they want to make money selling ads.
And if you speak the truth, you are likely to find yourself banned by ad companies like Google because Google looks out for its corporate clients, just as the case with every other media company.
Alternatively, speaking the truth about gold or other investments means you won't be able to get ad revenue from these ads.
Finally, when you see a website or blog that boasts how Forbes, Fortune, CNBC, etc. have endorsed them or given them some award for being a great financial website, it should be your cue to run like Hell. Figure it out.
Those who read America's Financial Apocalypse (2006) and Cashing in on the Real Estate Bubble (2007) were not only alerted to the catastrophe we see today, but were provided with SPECIFIC ways to profit that have yielded over 100% gains since then. See here for some examples.
I can guarantee you the chapter on the real estate bubble alone (chapter 10) serves as the most detailed and comprehensive analysis presented from any book solely dedicated to this bubble.
If you want access to institutional-level research, analysis and investment guidance, subscribe to the AVA Investment Analytics newsletter today. www.avaresearch.com
If you want a chance to make $100,000, check this offer.




By Mike Stathis
www.avaresearch.com
Copyright © 2009. All Rights Reserved. Mike Stathis.
Mike Stathis is the Managing Principal of Apex Venture Advisors , a business and investment intelligence firm serving the needs of venture firms, corporations and hedge funds on a variety of projects. Mike's work in the private markets includes valuation analysis, deal structuring, and business strategy. In the public markets he has assisted hedge funds with investment strategy, valuation analysis, market forecasting, risk management, and distressed securities analysis. Prior to Apex Advisors, Mike worked at UBS and Bear Stearns, focusing on asset management and merchant banking.
The accuracy of his predictions and insights detailed in the 2006 release of America's Financial Apocalypse and Cashing in on the Real Estate Bubble have positioned him as one of America's most insightful and creative financial minds. These books serve as proof that he remains well ahead of the curve, as he continues to position his clients with a unique competitive advantage. His first book, The Startup Company Bible for Entrepreneurs has become required reading for high-tech entrepreneurs, and is used in several business schools as a required text for completion of the MBA program.
Restrictions Against Reproduction: No part of this publication may be reproduced, stored in a retrieval system, or transmitted in any form or by any means, electronic, mechanical, photocopying, recording, scanning, or otherwise, except as permitted under Section 107 or 108 of the 1976 United States Copyright Act, without the prior written permission of the copyright owner and the Publisher. These articles and commentaries cannot be reposted or used in any publications for which there is any revenue generated directly or indirectly. These articles cannot be used to enhance the viewer appeal of any website, including any ad revenue on the website, other than those sites for which specific written permission has been granted. Any such violations are unlawful and violators will be prosecuted in accordance with these laws.
Requests to the Publisher for permission or further information should be sent to info@apexva.com
Books Published
"America's Financial Apocalypse" (Condensed Version) http://www.amazon.com/...
"Cashing in on the Real Estate Bubble" http://www.amazon.com/...
"The Startup Company Bible for Entrepreneurs" http://www.amazon.com...
Disclaimer: All investment commentaries and recommendations herein have been presented for educational purposes, are generic and not meant to serve as individual investment advice, and should not be taken as such. Readers should consult their registered financial representative to determine the suitability of all investment strategies discussed. Without a consideration of each investor's financial profile. The investment strategies herein do not apply to 401(k), IRA or any other tax-deferred retirement accounts due to the limitations of these investment vehicles.
© 2005-2019 http://www.MarketOracle.co.uk - The Market Oracle is a FREE Daily Financial Markets Analysis & Forecasting online publication.
Comments
Garcia Salinas
13 Mar 10, 01:15
corrupt media


Nice article mike, rings true on many counts on how the corrupt media exists to sell trash investment advice to the unsuspecting public .

But I went to your website and you, yourself are also selling products and services for investors to buy just like forbes and the rest.

Yet to meet a successful trader that sells newsletters ;)



Mike Stathis
16 Mar 10, 09:49
Response to first comment: close but no cigar


I think you should become familiar with my story before casting decisions.

First, I am not in the newsletter business. The newsletter was started for two reasons...people begged me, and to cover costs of my website since most of the Internet has banned me.

And yes, guys in the newsletter business are largely clueless. I am not in the newsletter business. That is something I offer to pay the bills of the website.

Finally, you confuse the difference between someone promoting his own books on his website versus the media, who gets paid by the industry they write about. That is a huge difference. I have no agendas. And of course, if you check my track record, you shold have no doubts. I did not see you mention anything about my $100,000 reward, which, if you had checked into my track record, would have cast all doubts aside.

I am still waiting for a submission for a chance at the $100,000 reward.




Only logged in users are allowed to post comments.
Register/ Log in