Greek Debt Crisis Tragedies and Wall Street Worries
Stock-Markets
/
Financial Markets 2010
Apr 23, 2010 - 04:15 AM GMT


Obama is coming to Wall Street.
The President will laying out his case for legislation at 11:55 to crack down on Wall Street with new regulations. "One of the most significant contributors to this recession was a financial crisis as dire as any we've known in generations," Obama will say, according to excerpts from his speech released by the White House.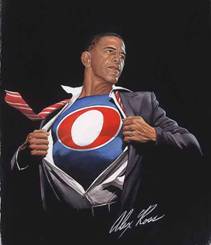 "And that crisis was born of a failure of responsibility — from Wall Street to Washington — that brought down many of the world's largest financial firms and nearly dragged our economy into a second Great Depression. It is essential that we learn the lessons of this crisis, so we don't doom ourselves to repeat it. And make no mistake, that is exactly what will happen if we allow this moment to pass — an outcome that is unacceptable to me and to the American people."
The President needs just one Republican vote (or two non-votes) to pass the 1,336-page Financial Reform Bill authored by Senate Banking Committee Chairman Christopher Dodd which aims to bring new oversight to hedge funds and derivatives while cracking down on risky bank trading and to put in place protections for consumers of financial products. It will also establish a system for unwinding troubled financial companies to (theoretically) prevent a repeat of past catastrophes with BSC, LEH and AIG.
The House of Representatives approved a bill in December that called for the most sweeping regulatory changes since the Great Depression of the 1930s. The House bill embraced most of a comprehensive package of financial reform proposals introduced by Obama in 2009. The Senate version, if passed, would have to be reconciled in joint committee with the House before it goes to Obama for his signature and becomes law. Meanwhile, the IMF has a proposal on the table to tax bank balance sheets that some analysts suggest will cut pre-tax profits by as much as 20% if the measure moves forward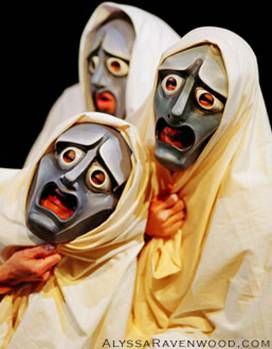 And speaking of catastrophes that need unwinding - Greece has sent the Pound and the Euro back to recent lows and has Europe down about a point as The EU says Greece's budget deficit last year was worse than it previously forecast and could top 14 percent of gross domestic product as "off- market swaps" cloud its estimates. The EU's statistics office said today Greece's deficit was 13.6 percent last year, higher than the government's April 7 forecast of 12.9 percent. The EU forecast a shortfall of 12.7 percent in November. Meanwhile, Ireland overtook Greece as the EU nation with the largest deficit, with its deficit revised up to 14.3 percent, the Luxembourg-based Eurostat said.
Public services were shut down across Greikece today as tens of thousands of civil servants took part in the latest of a series of protests over the government's austerity measures. Hospitals were working on skeleton staffs and local government offices were closed, while teachers, university professors, customs and tax officials also joined in. Museums and archaeological sites were also shut as culture ministry staff walked out.
The 24-hour strike by Greece's public-sector umbrella union ADEDY, its fourth strike this year, was called to oppose deep spending cuts in civil-service salaries and entitlements—part of the government's efforts to slash this year's budget deficit to 8.7% of gross domestic product. "The policies that are being followed are leading workers and the society toward poverty, penury and insecurity, while at the same time preserving and increasing the privileges of the financially well-off, banks and businesses," ADEDY said in a statement. Hmmm, shades of things to come for the US, perhaps?
Back in the US, another attack against big banking has been launched by the Senate Agriculture Committee, which approved derivatives legislation that would require U.S. lenders such as JPMorgan Chase & Co. and Bank of America Corp. to spin off their swaps trading desks with two Republicans joining the Democrats in approving the measure. The provision to make lenders separate swaps trading from commercial bank operations. "For a handful of the largest banks that would be a major problem — of late the rates derivatives business in particular has been nothing short of an astonishing money maker," said Raj Date, a former Deutsche Bank AG executive who is now with Cambridge Winter Inc. "I would not be surprised if the equity markets acted in a negative way."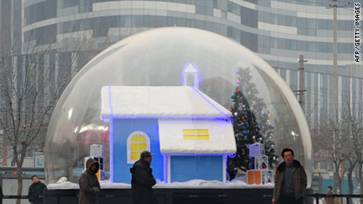 Perhaps the next big banking crisis will be in China, where home buyers are canceling contracts in record numbers, something that we saw at the beginning of our own housing melt-down, as the State Council has approved a real-estate tax trial in four cities and Citigroup Inc. forecast prices may drop 20 percent and China's property stocks fell to the lowest in more than a year.
China has introduced "the most draconian" measures in the past week, according to Deutsche Bank, after earlier steps including raising the amount of bank reserves failed to prevent a record surge in property prices in March. Hedge fund manager Jim Chanos said this month China is "on a treadmill to hell" and that the real estate is a bubble that may burst as early as this year. Bad loans are already putting pressure on Chinese banks, something you don't hear about from the MSM as they tell you to BUYBUYBUY the Chinese expansion story but why should this time be any different from the ridiculous cheerleading they did during our own financial meltdown? The Shanghai gave up their mysterious gains from yesterday, dropping 1.1% and the Hang Seng dropped another 0.3% while the Nikkei dropped 1.25% but that was all before Greece hit the fan this morning so we'll see what tomorrow may bring…
Europe is down about a point ahead of the US open (9am) and trading at the lows at the moment. Moore Capital's Louis Bacon warned his investors: "Perhaps the most interesting area for the foreseeable future is in the potential breakdown of the European Monetary Union." The bailout could have "disastrous consequences" for the European Union and Europe, Bacon warned. Sovereign-wealth funds have bought trillions of euros to diversify away from U.S. dollars. That's supported the euro and allowed European investors to "flee their debauched currency," he wrote. When sovereign-wealth funds "finally realize what they own, they may stand aside," Bacon went on. "The euro will find a new level while these large funds instead seek currencies in the emerging markets where solvency is not such an issue."
We get housing numbers at 10 am and unemployment was slightly improved as "only" 456,000 people lost their jobs last week but the big new is that, once again, Producer Prices are rising far faster than expected with the March PPI coming in at 0.7%, 0.2% above expectations. The inability of producers to pass these costs down to consumers (who simply don't have the money) has been creeping into earnings reports as we're starting to see margin contraction, especially among those corporations who do a lot of business with the bottom 90%. Food prices were completely out of control, rising 2.4% month over month taking out food and energy (up 0.7% in a month) and that's 40% of the PPI eliminated and passenger cars fell 1.1% which gave the fairy-tale "core" PPI at 0.1% so this will be considered "good news" by the people who lie to you on TV.
Whipsaw Wednesday could not have gone better for us as I had actually called Wednesday's action on Tuesday morning as my first draft of Tuesday's post was the Wednesday title as I got a bit ahead of myself. We shorted oil (USO), we shorted the Dow, we bought TBT back at our $46.50 target (have I mentioned how much I like them lately?), we shorted OIH, we shorted MS, went long on TZA (ultra-short on Russell) and, as promised, these were our earning plays from my 2:07 Alert to Members (there were a couple of others during the day's chat):
EBAY diagonal - July $27s at $1.10, selling May $26s at $1.12 (even is OK). Looking for flatline.
LEG May $22.50 puts at .50, selling LEG Dec $17.50 puts for .50. The idea of this play is that if LEG does well, you have a probably free play (and you can cash out the remaining value of the May puts and that's your profit) but you will tie up the margin until Dec waiting for expiration.
NFLX ratio backspread - 3 Sept $105 calls at $4 ($1,200), selling 5 May $95 calls for $2.60 ($1,300). A little bearish and goal is to just keep the change when we're done. 4 months to roll if we're wrong and you know I love my Rawhide plays!
SBUX is not as healthy as the stock thinks. While the top 10% support them, like NFLX, they need the support of the aspirational masses too. Simple $24 puts for .38 as a gamble
It will be fun to see how we do today - I hope your day is fun too, we'll be sitting back and enjoying the ride down because we saw this one coming from a mile away!
By Phil
Philip R. Davis is a founder of Phil's Stock World (www.philstockworld.com), a stock and options trading site that teaches the art of options trading to newcomers and devises advanced strategies for expert traders. Mr. Davis is a serial entrepreneur, having founded software company Accu-Title, a real estate title insurance software solution, and is also the President of the Delphi Consulting Corp., an M&A consulting firm that helps large and small companies obtain funding and close deals. He was also the founder of Accu-Search, a property data corporation that was sold to DataTrace in 2004 and Personality Plus, a precursor to eHarmony.com. Phil was a former editor of a UMass/Amherst humor magazine and it shows in his writing -- which is filled with colorful commentary along with very specific ideas on stock option purchases (Phil rarely holds actual stocks). Visit: Phil's Stock World (www.philstockworld.com)
© 2010 Copyright PhilStockWorld - All Rights Reserved Disclaimer: The above is a matter of opinion provided for general information purposes only and is not intended as investment advice. Information and analysis above are derived from sources and utilising methods believed to be reliable, but we cannot accept responsibility for any losses you may incur as a result of this analysis. Individuals should consult with their personal financial advisors.
© 2005-2019 http://www.MarketOracle.co.uk - The Market Oracle is a FREE Daily Financial Markets Analysis & Forecasting online publication.

Only logged in users are allowed to post comments.
Register/ Log in