The Government War on Small Business
Economics
/
Government Intervention
Sep 08, 2010 - 05:35 PM GMT

The government DOES NOT "create" productive, value added, sustainable "jobs", Small Business Does!
To help set the stage, let's look at some important stats from the Small Business Administration (SBA). Small businesses:
Represent 99.7% of all employer[s]
Employ just over half of all private-sector employees
Pay 44% of total U.S. private payroll
Have generated 64% of net new jobs over the past 15 years
Create more than half of the nonfarm private gross domestic product (GDP)
Hire 40% of high-tech workers (such as scientists, engineers and computer programmers)
Are 52% home-based and 2% franchises
Made up 97.3% of all identified exporters and produced 30.2% of the known export value in FY 2007.
Small firms produce 13 times more patents per employee than large patenting firms; these patents are twice as likely as large-firm patents to be among the 1% most cited.
Further, if you look to the Kauffman Foundation, startup firms are the "sole engine" of job creation in the U.S. economy. Kauffman crunched a data set from the Census Bureau covering the years 1977-2005. In all but seven years during that period, existing businesses cut an average 1 million jobs… while firms in existence for a year or less created 3 million.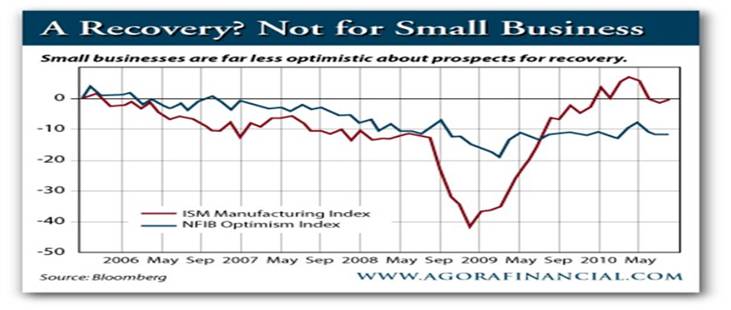 "Policymakers tend to focus on changes in the national or state unemployment rate, or on layoffs by existing companies," explains Kauffman VP of Research and Policy Robert Litan. "But the data from this report suggest that growth would be best boosted by supporting startup firms." Instead, these small firms are being strangled. Let me count the ways...
According to the National Business Group on Health, the typical large business will see its health insurance costs rise 9% next year. But for small businesses, the numbers are rising faster. Small employers in California are looking at increases of 12-23%, on average, according to the Los Angeles Times -- one got notice of a 76% increase. It's an acceleration of a long-standing trend. The government has skewed health insurance costs in favor of larger businesses for decades… and now the "health reform" law signed this year is tilting the scales that much further.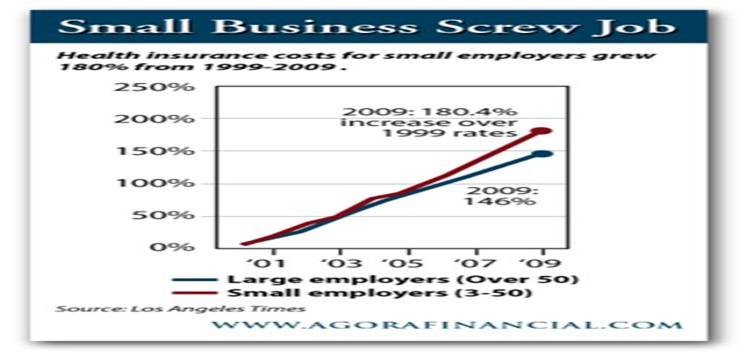 Due to the "financial reform bill": Starting in 2012, every business must issue a Form 1099 to every vendor from whom it buys more than $600 in goods or services every year. So, if you're a small businessperson and you order $601 in office supplies from Staples over the course of a year (better keep a running total), you must issue a 1099 to Staples.

26 million sole proprietorships alone will be caught up in this net. SMC Business Councils, a business networking group, reckons its typical member currently files about 10 1099s a year. Under the new rules, SMC estimates the number could reach 200.
The idea behind this requirement is to increase compliance with existing tax law. The unintended consequence is it will bury small businesses in paperwork.
Very small firms with fewer than 20 employees already spend 45% more per employee than larger firms to comply with federal regulations, according to the SBA.

A study released by the Transactional Records Access Clearinghouse at Syracuse University shows the IRS has increased its audit hours of small businesses (those with less than $10 million in assets) by 30% over the last five years. At the same time, large corporations' audit hours are down 33%.

The average amount of "underreporting" found for each audit hour of a small- or midsized business was $1,025. For a large corporation, it was $9,354.

That's a good trend if you're a lawyer at a Fortune 500 firm. It's bad if you're a small business.

Individual sectors are also getting hit hard…
The financial reform law is hitting small community banks with big regulatory hurdles. "We will no longer be able to evaluate loan applications based solely on the creditworthiness of the borrower," complains Sarah Wallace, chairwoman of a small thrift in Ohio, in The Wall Street Journal. "We will be making regulation compliance decisions, instead of credit decisions"
The requirements buried in a "food safety" bill likely to pass Congress this month will have a devastating impact on small farmers. "This could make farmers markets go away," farmer Scott Frost tells the Portland Oregonian. "The only guys left standing in the room will be the big gorillas." That's because the big boys can easily absorb the record-keeping requirements (and annual fees) that come with the bill.


It's not just the Feds looking for a piece of these guys. Small businesses are looking juicy to revenue-starved state governments. To wit…
Pennsylvania is looking to add a 6% sales tax to plumbing and electrical services
Wristwatch repair may become subject to a 4% sales tax in New York
Four states are looking to join the 26 that already tack on a tax or fee at bowling alleys
Want to go horseback riding in Arizona? The stable owner may soon have to charge you a 5.6% sales tax
Three states may opt to start taxing interior decorating services.
The NFIB is the largest small business organization representing over 600,000 businesses and millions of employees in the U.S. and was excluded from "The Obama Jobs Summit" last fall, along with the National Chamber of Commerce.

The National Federation of Independent Business puts out a monthly "Optimism Index" of small-business owners it surveys. Last month, that number sat at 88.1. The last time the number stayed above 90 for longer than three months was early 2008. It was over 100 as recently as October 2006.

"The persistence of Index readings below 90 is unprecedented in survey history," says the NFIB. Contrast its readings over the last five years with, for instance, the big-business ISM manufacturing index, which has pointed to expansion for over a year now…

When NFIB (National Federation of Small Business) survey participants were asked what is the single-most-important problem facing their business, a plurality of 29% said "poor sales." But right behind that…
22% cited taxes
15% cited "government regulations and red tape"
7% cited "cost and availability of insurance" -- as we've seen, a government-created problem.
Only 4% cited availability of credit. Good thing we spent trillions in bank bailouts to keep the lines of credit open, isn't it?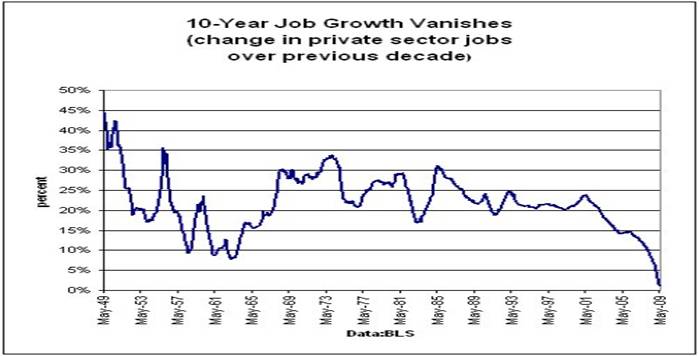 Here is the offer The Government has made that Small Business can't refuse.

If You're going to start a business or expand the one you've got now. It doesn't really matter what you do or what you're going to do. The government is your partner no matter what business you're in – as long as it's legal (there are exceptions to this). But the government won't give you any capital – you have to come up with that on your own. The Government won't give you any labor – that's definitely up to you. What The government will do, however, is demand you follow all sorts of rules about what products and services you can offer, how much (and how often) you pay your employees, and where and when you're allowed to operate your business. That's half of your profits. Now in return for The government rules, The government is going to take roughly half of whatever you make in the business each year. Half seems fair, doesn't it?. Of course, that's half of your profits. You're also going to have to pay The government about 12% of whatever you decide to pay your employees because you've got to cover The government expenses for promulgating all of the rules about who you can employ, when, where, and how.
The government is your partner. It's only "fair". Now, after you've put your hard‐earned savings at risk to start this business, and after you've worked hard at it for a few decades (paying me my 50% or a bit more along the way each year), you might decide you'd like to cash out – to finally live the good life. Whether or not this is "fair" – some people never can afford to retire – is a different argument. As your partner, The government is happy for you to sell whenever you'd like…because the partnership agreement says, if you sell, you have to pay The government an additional 20% of whatever the capitalized value of the business is at that time. Yes, you put up all the original capital. You took all the risks. You put in all of the labor. That's all true but but, The government has done its part too. The government has collected 50% of the profits each year. And The government has always come up with more rules for you to follow each year. Therefore, The government deserves another, final 20% slice of the business.
Oh…and one more thing… Even after you've sold the business and paid all of The government fees…You should probably buy lots of life insurance. You see, even after you've been retired for years, when you die, you'll have to pay be 50% of whatever you estate is worth. After all, The government has lots of partners and not all of them are as successful as you and your family. The government doesn't think its "fair" for your kids to have such a big advantage but, if you buy enough life insurance, you can finance this expense for your children. All in all, if you're a very successful entrepreneur…if you're one of the rare, lucky, and hard‐working people who can create a new company, employ lots of people, and satisfy the public…you'll end up paying The government more than 75% of your income over your life.
The government believes this is a reasonable and fair offer that all Small Business people should be happy with, but it doesn't really matter how you feel about it because if you ever try to stiff The government – or cheat The government on any of The fees or rules‐ The government won't hesitate to break down your door in the middle of the night, threaten you and your family with heavy, automatic weapons, and throw you in jail. That's how civil society is supposed to work right? This is America, isn't it? That's the offer America gives its entrepreneurs.
Still wonder why multi-national companies have been moving jobs offshore? Small business can't escape and is a convenient captive victim of government?

What is the Government really doing for Jobs/Employment?

107 million privately employed Americans support 22 million government employees and the Federal Government pays twice as much for government jobs.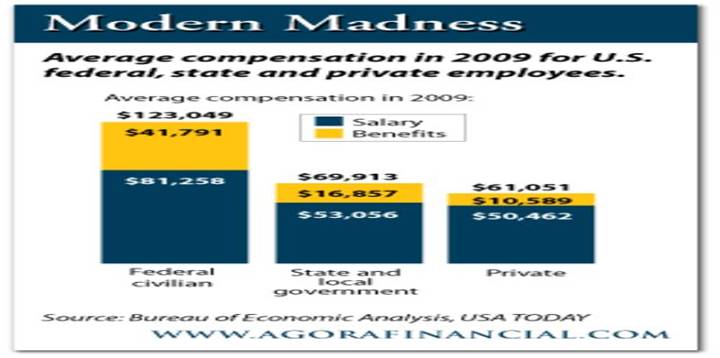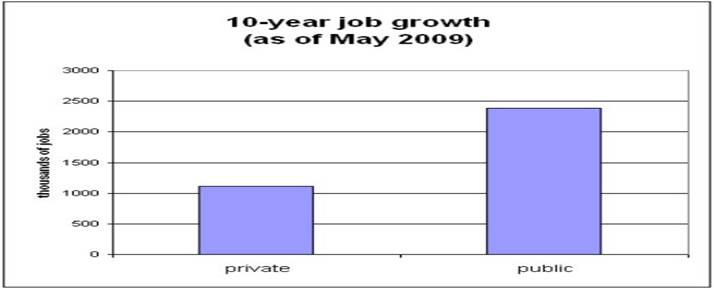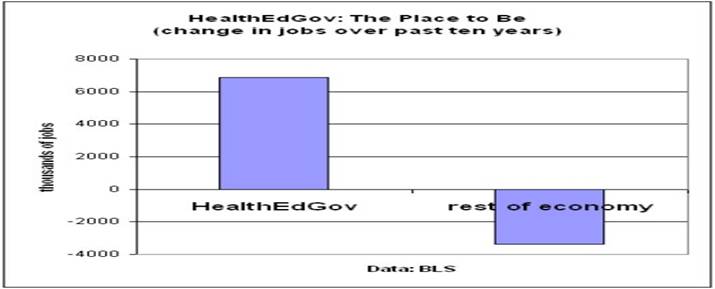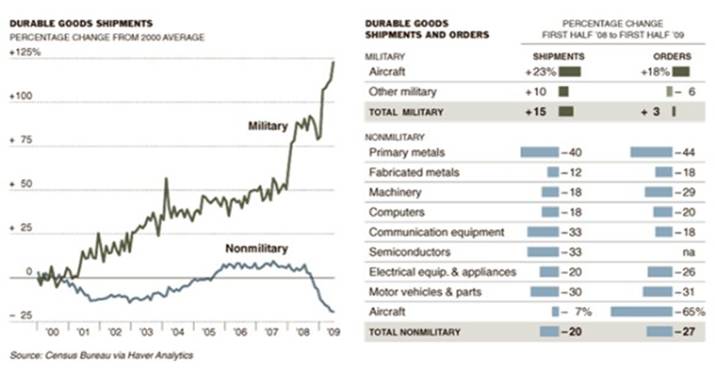 At what Cost?

There are certain essential costs a society must bear; these costs are represented by approximately one-third of our GDP. This number exceeds 50% when you consider state, regional and local spending. At some point, expenditures become burdens. Beyond this point, each dollar of government spending has a greater than one dollar of negative affect on society. The negative effects include allocating capital to the administrative public sector and removing the capital from the productive private sector, that pays for the public sector. This is like burning your furniture to stay warm in the winter or bleeding someone with leeches if they have anemia. These simple truths are not taught in Community Organizing School.
The bailouts, stimulus efforts (TARP, TALF, PBGC, HAMP, HAFA, FDIC and alphabet soup) were nothing other than a cocktail of Nitroglycerine, Digitalis, Epinephrine, Crystal Meth and LSD injected directly into the heart of the economy and then for good measure, The Federal Reserve applied apx. 3.4 trillion volts of electricity (dollars). Is it any surprise that the economic body bounced off of the table? Is it now healthy?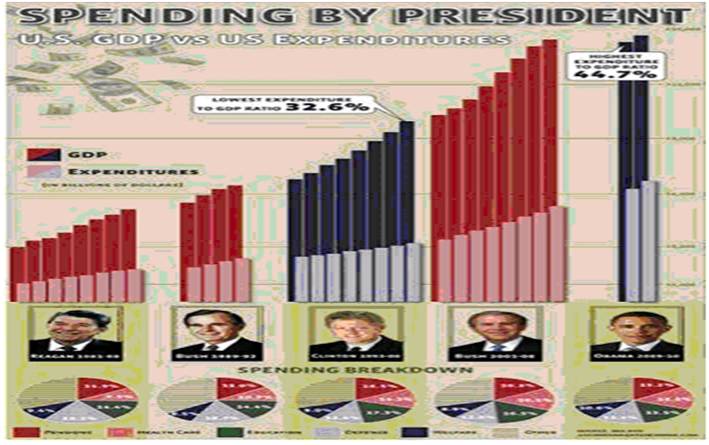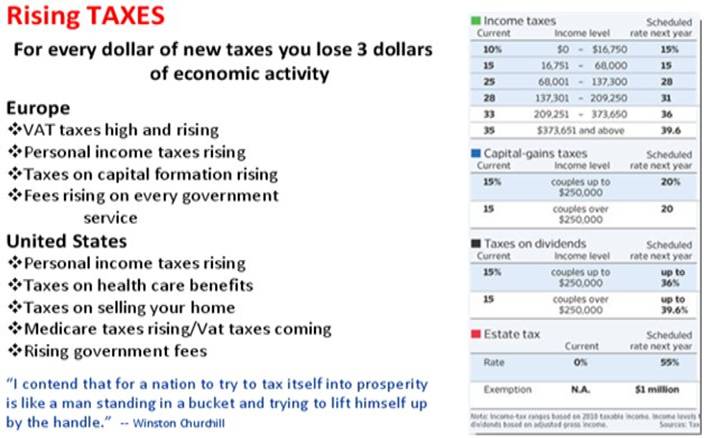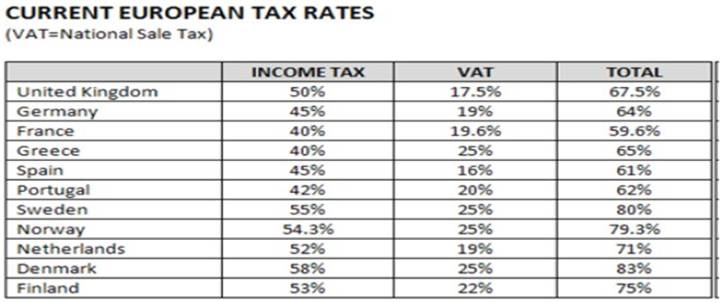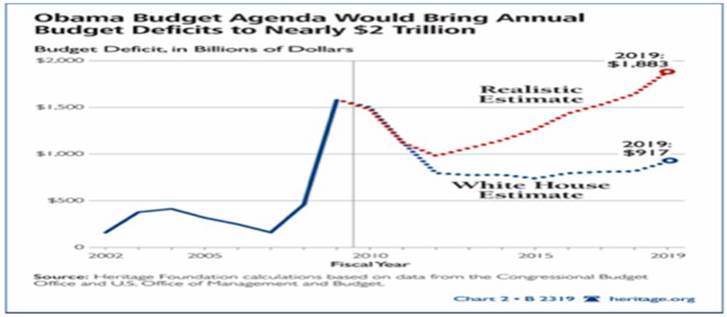 One very large cause of our high long term unemployment is that we have too many people educated, trained and experienced in the credit/consumption, spend ourselves rich Frankeneconomy? It is time we refer to ourselves as producers/savers/ants and not consumers/locusts and repudiate the paradigm that we spend, they save; we borrow, they lend; we consume, they produce; we think, they sweat.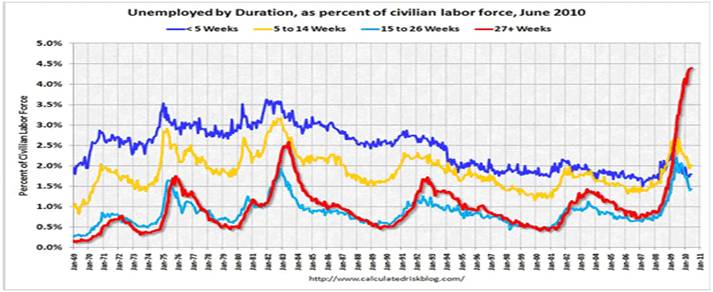 By Mark B. Rasmussen
Mark is a real estate appraiser/broker by profession
Copyright © 2010 Mark B. Rasmussen

Disclaimer: The above is a matter of opinion provided for general information purposes only and is not intended as investment advice. Information and analysis above are derived from sources and utilising methods believed to be reliable, but we cannot accept responsibility for any losses you may incur as a result of this analysis. Individuals should consult with their personal financial advisors.
© 2005-2019 http://www.MarketOracle.co.uk - The Market Oracle is a FREE Daily Financial Markets Analysis & Forecasting online publication.

Only logged in users are allowed to post comments.
Register/ Log in