The Specialist Lending Renaissance
Personal_Finance
/
Debt & Loans
Jan 22, 2019 - 02:09 PM GMT

Anyone who's been in business for more than a decade will undoubtedly remember the 2007/2008 financial crisis. Not to mention, the market crash that followed, which to a large extent dismantled the entire subprime lending market of Great Britain. Despite having previously occupied approximately 10% of the total sector, it was no longer deemed appropriate or advisable to hand out subprime mortgages or loans.

The origins of the crisis can be traced to the 2006/2007 softening of the property market in the United States. The quality and value of mortgage-backed securities triggered concerns among investors, who began to question whether they'd made the right decision. Unfortunately, it quickly became clear that far too many banks and businesses had been liberally handing out cash to clients who had no plausible means of paying it back.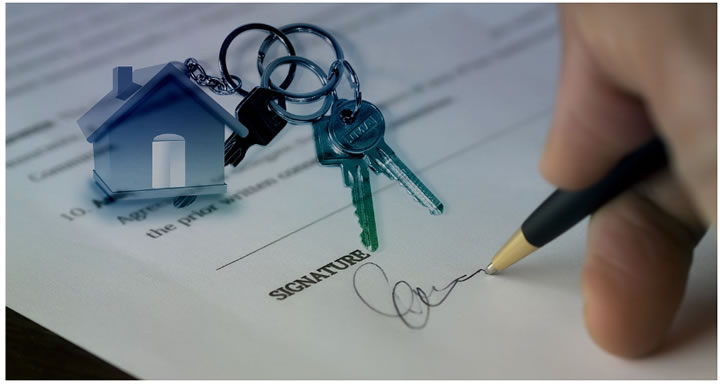 Borrowers had been throwing caution to the wind for some time, taking advantage of minimal underwriting and easy access to vast sums of cash. Income checking and credit checks weren't nearly as intensive or consistent as they could have been, nor were effective property valuations carried out before secured loan applications were accepted.

As for the lenders themselves, unscrupulous financial service providers deliberately targeted would-be borrowers with what appeared to be affordable and accessible deals. Low introductory interest rates and no upfront costs often resulted in loans where the monthly payments were minimal, but the balance of the loan was never reduced. These often gave way to much higher rates of interest and additional borrowing costs following the introductory period, which simply couldn't be met by many of the borrowers.

Panic Sets In

From personal loans to business loans to major mortgages, the number of borrowers defaulting or declaring bankruptcy skyrocketed. Panic spread among banks and lenders across the country, resulting in much stricter terms being introduced by lenders at all levels. Business funding became more and more difficult to obtain and even prime purchases and homeowners found themselves out of luck when applying for credit.

All of which had a knock-on effect on key markets and economies worldwide, eventually making its mark in the United Kingdom in 2007/2008. At which point, the stark realisation was reached that the sub-prime lending market in Great Britain had to date been handled similarly to that of the United States.

The questionable financial stability of a leading lender – Northern Rock – resulted in enormous queues of customers looking to empty their accounts. At the height of the property boom, Northern Rock enjoyed explosive growth and popularity by providing easy-access mortgages and loans for customers across the UK. Unfortunately, they'd issued loans in much larger sums than they were subsequently able to obtain from their own customers.

Such difficulties faced in the United States and the United Kingdom illustrated the apparent risks associated with sub-prime lending. As a result, the sub-prime lending market in the UK largely disappeared from existence. To such an extent that even those with a decent credit score and proof of regular income found it difficult to obtain loans, mortgages and financial support in general.

10 years later…

Fast-forward to 2019 and things are beginning to turn around. While nowhere near its former size and value for the time being, the sub-prime lending sector is once again back in business. The difference being that today, it's a sector dominated near-exclusively by specialist lenders and independent service providers. Major banks and High Street brands are still sceptical about sub-prime lending in general, which is playing directly into the hands of new-generation lenders across the country.

The gradual rebirth of specialist lending has been driven by two key factors:
Growing demand for sub-prime products among business and consumer audiences across the UK.
Acknowledgement of the imperfections in traditional application screening processes and the consideration of eligibility.
Back in 2008, an applicant with a substandard credit report would have been excluded from almost any mainstream credit facility. Even if they had sufficient collateral to cover the cost of the loan, this one consideration would have counted them out of the running. This kind of stalemate helps neither the businesses involved in the transaction nor the economy as a whole.

What makes the difference today is the more strategic and thoughtful approach to the underwriting process. With major banks and lenders, it's still the traditional process of implementing credit checks, establishing the applicant's income and reaching a decision accordingly.

With independent lenders and sub-prime specialists, far more is taken into account. Rather than credit checks and proof of income being the ultimate deal-breakers, they're often deemed inconsequential and eliminated from the application process. Just as long as the applicant has sufficient collateral to cover the cost of a loan, the rest is unimportant.

The sub-prime mortgage market for domestic customers is also returning to strength. For the first time in years, an imperfect credit report doesn't have to mean failing to obtain a home loan. Subprime mortgages are considered higher risk and are therefore typically offered with higher rates of interest and overall borrowing costs. Nevertheless, they're becoming increasingly accessible for responsible and financially stable applicants who lack the required high credit score.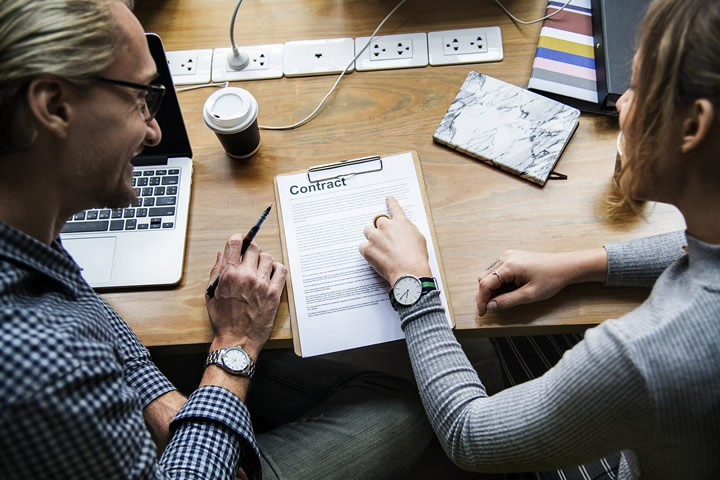 An Impossible Task

Analysts expect the strength and value of the UK sub-prime lending market to continue growing indefinitely. As major banks and lenders increase their scrutiny and reliance on credit checks, borrowers will have no choice but to consider alternative options. Particularly given how maintaining a perfect credit score in this day and age is a fundamentally impossible task.

Independent lenders and sub-prime specialists provide flexible, accessible and affordable financial services for business and domestic customers alike, offer products and services that are not currently available on the High Street.

Search online for financial advice and mortgage comparison sites to find best deals on mortgages prior to committing to a bad credit mortgage. Just as long as major brands continue to penalise applicants for past errors and oversights, the specialist lending sector will continue its expansion in the UK and beyond.
By Travis Bard
Copyright 2019 © Travis Bard - All Rights Reserved
Disclaimer: The above is a matter of opinion provided for general information purposes only and is not intended as investment advice. Information and analysis above are derived from sources and utilising methods believed to be reliable, but we cannot accept responsibility for any losses you may incur as a result of this analysis. Individuals should consult with their personal financial advisors.
© 2005-2019 http://www.MarketOracle.co.uk - The Market Oracle is a FREE Daily Financial Markets Analysis & Forecasting online publication.

Only logged in users are allowed to post comments.
Register/ Log in