Exploring James Drake's Philanthropic Ventures
Politics
/
Social Issues
Feb 02, 2022 - 08:34 PM GMT

20 years ago, the philanthropist and entrepreneur James Drake launched his first major enterprise: Future Science Group. Since then, he has developed a host of not-for-profit initiatives that operate within this progressive publisher and benefit from its resources and marketing, financial, legal, and IT departments. This way, each philanthropic enterprise can thrive in its own right and give back to industry-specific communities. Today, Drake leads an expansive philanthropic programme of organisations that contribute to the UK's medical, scientific, and artistic arenas.

Drake's philanthropic ventures might vary in terms of sector and approach, but each of his projects connects individuals from different backgrounds so thought-leaders can collaborate and contribute to society. From funding essential research into sports-related head impacts to providing scholarships for underprivileged musicians, publishing letter collections brimming with correspondence that may otherwise go unseen, and curating a central database for the renowned sculptor Prince Paul Troubetzkoy, Drake's work covers a broad compass.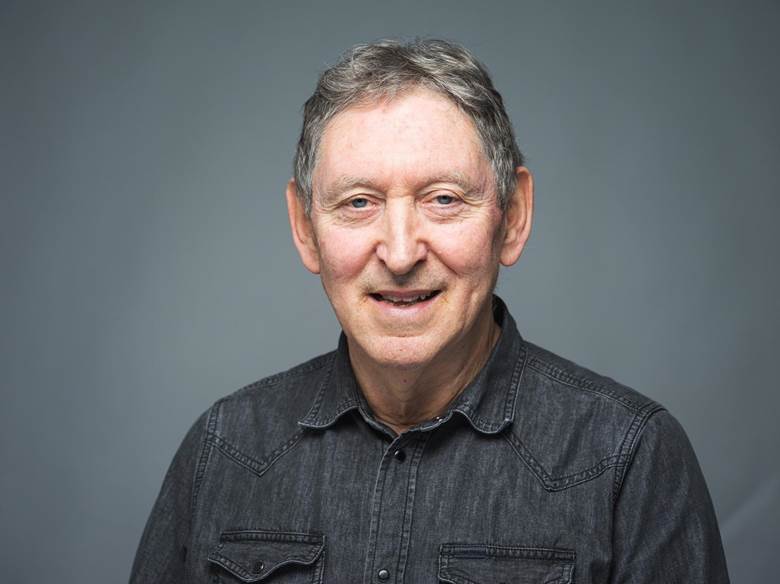 James Drake promotes the welfare of others through his not-for-profit endeavours.
Future Science Group
As the chairman and founder of Future Science Group, Drake is committed to publishing cutting-edge information that informs clinical professionals of the latest trends in science and medicine. The Group publishes 34 industry-leading journals that offer advanced biotechnical, medical, and scientific research. An editorial board of over 1,000 members oversees the publication of these journals.
Since its inception in 2001, the Group has also published more than 200 medical eBooks and set up significant community websites like RegMedNet, Nanomedicine, Neuro Central, and Oncology Central. The Group's journals, websites, creative events, and publishing solutions advance clinical practice and drug research while continuously improving communication and collaboration amongst decision-makers, researchers, and clinicians.
The Drake Foundation
Drake launched his next venture, The Drake Foundation, in 2014. The not-for-profit Foundation funds research studies that pave the way for safer sporting practices. Drake founded the organisation because of his increasing concern for sports players who obtain head injuries while playing football and rugby. He refers in particular to the concussion injury that the Tottenham goalkeeper Hugo Lloris sustained during a 2013 match, which inspired him to take action that would protect the brain health of future players.

Before The Drake Foundation kickstarted its research efforts, few studies had been conducted into sports concussions and head impacts. Now, The Drake Foundation has invested over £2.2 million into studies that examine sports concussions and the potential long-term outcomes of repeated head injuries. These studies include:

· The Drake Football Study: the most comprehensive study conducted to date into footballers' long-term physical and psychological health.

· The Drake Football Concussion Study: Evaluating Concussion in Premier League Football: a study that aims to identify biomarkers that indicate brain injury in samples from Premier League footballers and uninjured control players.

· The Health and Ageing Data in the Game of Football (HEADING) Study: a study that examines whether repeatedly heading the ball can lead to concussion-related and neurodegenerative diseases in retired footballers.
· The Brain Health and Healthy Ageing in Retired Elite Rugby Players (BRAIN) Study: a study that examines the potential links between a history of sports concussions and the later onset of neurodegenerative disease in rugby players.

· The Drake Rugby Biomarker Study: a Biomarker Study of Head Injury in Rugby: a longitudinal study that seeks to identify biomarkers of concussion injuries in samples from Premiership and Championship rugby players.

· The Head Injury, Cognition, and Imaging Correlates of Dementia in the Insight 1946 Cohort: a study that explores whether individuals who have previously lost consciousness have accelerated cognitive decline and lower cognitive functions at age 69.

· Mixed Pathologies, including Chronic Traumatic Encephalopathy, Account for Dementia in Retired Association Football (Soccer) Players: a study that examines chronic traumatic encephalopathy (CTE) as a potential cause of motor impairments and dementia in former Professional Association footballers who have histories of repetitive head impacts.

The Drake Foundation has now also launched The IPV Study. This study investigates neurological changes in individuals who have been exposed to domestic abuse and the long-term health outcomes that intimate partner violence (IPV) can cause. The Drake Foundation is interrogating multi-modal neuroimaging studies and cognitive test results to compare functional and structural brain imaging between such individuals.

Studies aside, the Foundation has also partnered with Saracens Rugby Club and the Football Association to create resources that inspire knowledge share in sports science and improve player well-being.
The Drake Calleja Trust
A year after launching The Drake Foundation, Drake founded another not-for-profit venture: The Drake Calleja Trust. The Trust provides mentoring, performance opportunities, and annual scholarships of £1,500-£9,000 for musicians who come from underprivileged backgrounds and need funding to advance their musical careers.

Classical solo instrumentalists, accompanists, and singers aged 18+ can apply for these scholarships. And musicians aged 16-18 can enter the Junior Scholarship category. Successful applicants use their funding to purchase high-quality instruments, record music, record music videos, take part in competitions and masterclasses, attend auditions around the world, and develop their studies.

Drake chairs this Trust alongside the opera singer and Westminster School singing coach Matthew Hargreaves. Meanwhile, the Maltese tenor Joseph Calleja acts as the Trust's patron.
The Drake YolanDa Award
Drake then teamed up with the award-winning saxophonist YolanDa Brown to launch The Drake YolanDa Award, an initiative that allows non-classical musicians to access funding for their careers. Every year, the Award celebrates ten emerging artists and provides these artists with a £3,000 prize so they can compete in the saturated music market. In the past, Drake and Brown have also presented a £10,000 British Songwriter and Producer Prize at this competition.

Applicants should demonstrate a drive to succeed and their commitment to creative excellence. All shortlisted applicants have the opportunity to discuss the messages they want to convey in their music and perform live to an expert panel of musicians.
FSG Arts and The Troubetzkoy Archive Project
More recently, Drake has launched FSG Arts, which encompasses all of his art philanthropy ventures. Out of these ventures, the most notable is The Troubetzkoy Archive Project (TAP). This project was born out of Drake partnering with the Paesaggio Museum in Verbania to curate a Catalogue Raisonné of the influential bronze sculptor Prince Paul Troubetzkoy (1886–1938). This online, central database will comprise information from large and small collections from all over the world, not to mention the riches of the Troubetzkoy expert John Grioni's archive. The database will become a permanent resource for the study and appreciation of Troubetzkoy and could form the blueprint for future archives.

An advisory panel of Troubetzkoy experts oversees TAP. Alexander Kader — the co-worldwide head of European sculpture and works of art at Sotheby's — chairs this panel. Other panel members include Stefano Martinella and Federica Rabai.
Of Lost Time
Of Lost Time is Future Science Group's literary unit, which publishes several non-fiction research projects. Many of these research projects are carefully compiled letter collections that examine opinions and correspondence across history. These collections include letters that focus on sports throughout the ages, Sir Winston Churchill's correspondence, letters written from prison, Christmas cards from across historical periods, and letters concerning scientific progress. Of Lost Time has also published a biography of the Italian opera singer Enrico Caruso.

Follow James Drake on Twitter @jamesjpdrake to keep up with his philanthropic ventures.
More About James Drake
James Drake may be an entrepreneur, but he builds his enterprises on foundations of empathy, collaboration, and philanthropy. His research interests stem from his degree in biochemistry, which he completed at the University of Leeds, and his work with the BIBRA food toxicology research institute, which led to his transition into academic publishing. Drake has worked as the commissioning editor and senior editor at Academic Press, developed Current Drugs Ltd's Current Opinion journals, and launched companies like Ashley Publications Ltd and Expert Reviews Ltd.

In his spare time, Drake creates oil paintings of iconic figures like Dame Judi Dench, Sir Bill Beaumont, and Marco van Basten and historical moments in time, such as the signing of Article 50 and the Royal Box on Men's Final day at Wimbledon.
By Sumeet Manhas
© 2022 Copyright Sumeet Manhas - All Rights Reserved
Disclaimer: The above is a matter of opinion provided for general information purposes only and is not intended as investment advice. Information and analysis above are derived from sources and utilising methods believed to be reliable, but we cannot accept responsibility for any losses you may incur as a result of this analysis. Individuals should consult with their personal financial advisors.
© 2005-2019 http://www.MarketOracle.co.uk - The Market Oracle is a FREE Daily Financial Markets Analysis & Forecasting online publication.

Only logged in users are allowed to post comments.
Register/ Log in