How To Set And Achieve Reasonable Goals For Your Company
Companies
/
SME
May 20, 2022 - 04:50 PM GMT

Setting and achieving goals is one of the most important aspects of any business. Without defined goals, it can be difficult to measure progress and know when you've reached your targets. This can lead to a lack of focus and direction, which in turn can cause a business to stagnate or even fail. And achieving goals is never easy – it takes careful planning and execution.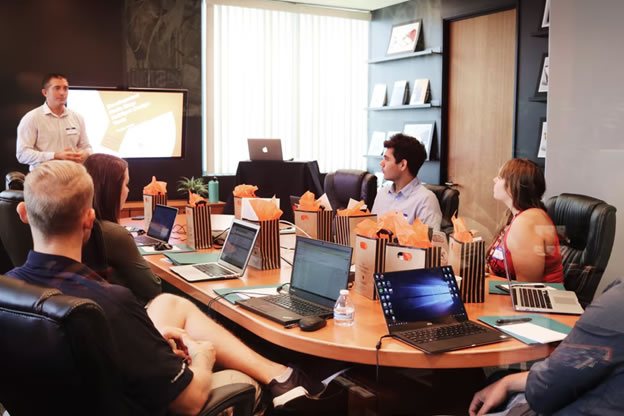 Luckily, there are some tried and tested methods that can help you set and achieve reasonable goals for your company. Let's take a look at some of the most useful strategies:
Consult With Professionals
If you're having trouble setting goals or achieving the ones you've set, it might be helpful to consult with a professional. As seen at www.sgfe.co.uk, a business coach or consultant can help you identify areas of opportunity and work with you to develop realistic plans and strategies for reaching your goals. This can be an invaluable investment, especially if you're struggling to achieve results on your own. Additionally, they can provide ongoing support and accountability, which can make all the difference in reaching your goals. So, regardless of your industry or business goals, working with an experienced business professional will help you set and achieve realistic targets fast and efficiently.
Keep it Simple
When setting goals, it's important to keep them simple. Trying to achieve too many things at once can be overwhelming, and can lead to you becoming bogged down in details and losing sight of the bigger picture. So, start by identifying one or two key areas that you want to focus on, and set goals accordingly. For example, if your goal is to increase sales, you might set a target of acquiring 10 new clients within the next month, and if your goal is to improve customer satisfaction, you might set a target of reducing customer complaints by 50% within the next 6 months. Instead of trying to achieve a multitude of goals, focus on a few key areas and set simple, achievable targets.
Make Sure Your Goals Are SMART
SMART is an acronym that stands for Specific, Measurable, Achievable, Realistic, and Time-bound. When setting goals, it's important to make sure that they meet all of these criteria. This will help to ensure that your goals are clear and achievable and that you have a plan in place to reach them. For example, a specific goal might be "to increase sales by 10% within the next 3 months", a measurable goal might be "to acquire 10 new clients within the next month", an achievable goal might be "to reduce customer complaints by 50% within the next 6 months", and a time-bound goal might be "to launch our new product by the end of the year".
Make Your Goals Measurable
One of the most important steps in goal setting is making sure that your goals are measurable. This means that you can track and quantify your progress, which will help you stay on track and make sure you're making real progress. Without measurement, it can be difficult to determine whether or not you've accomplished your goal. The easiest way to do this is to set quantifiable objectives. For example, rather than setting a goal to "improve customer satisfaction," you could set a goal to "increase customer satisfaction scores by 5% in the next quarter." or "double our website traffic in the next 6 months." This way, you have a clear target to strive for, and you can easily track your progress.
Make Realistic Goals
It's important to set goals that are realistic and achievable. If your goals are too ambitious, you're likely to become discouraged, and if they're not ambitious enough, you won't be motivated to put in the extra effort required to reach them. The best way to find the right balance is to set goals that challenge you but are still within the realm of possibility. For example, rather than expecting to triple your website traffic in the next month, a more realistic goal might be to double it in the same time frame. This way, you're pushing yourself to reach higher, but not setting yourself up for disappointment.
Set a Deadline
Many people think that having deadlines is a bad thing because it puts pressure on them to complete a task. But in reality, deadlines are essential for achieving goals. There are three very good reasons why you should always set deadlines for yourself: First, a deadline forces you to focus on the task at hand and eliminates distractions. Second, it ensures that your goal will be completed promptly. And finally, having a deadline allows you to measure your progress and make necessary adjustments along the way. The best way to set a deadline is to break your goal down into smaller, more manageable pieces and then set a deadline for each one. This way, you can stay on track and avoid getting overwhelmed.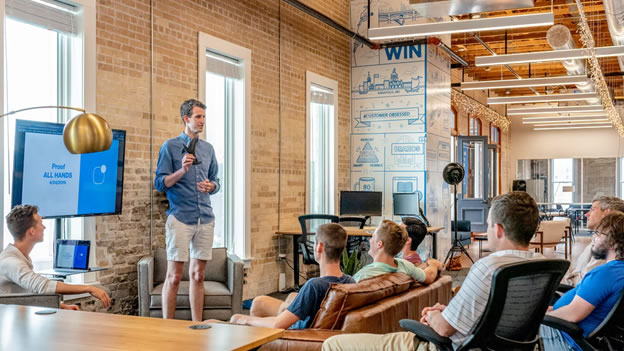 While there are many different goal-setting strategies out there, the ones outlined above are some of the most effective ones for setting and achieving goals. Keep these things in mind as you work to reach your targets, and you'll be well on your way to success. And if you need a little extra help along the way, don't hesitate to seek out the assistance of a professional business coach or consultant. They can provide you with the guidance and support you need to reach your goals faster and more efficiently.
By Steve Barker
© 2022 Copyright Steve Barker - All Rights Reserved
Disclaimer: The above is a matter of opinion provided for general information purposes only and is not intended as investment advice. Information and analysis above are derived from sources and utilising methods believed to be reliable, but we cannot accept responsibility for any losses you may incur as a result of this analysis. Individuals should consult with their personal financial advisors.
© 2005-2019 http://www.MarketOracle.co.uk - The Market Oracle is a FREE Daily Financial Markets Analysis & Forecasting online publication.

Only logged in users are allowed to post comments.
Register/ Log in