The Rule of Law and the Mortgage Mess
Stock-Markets
/
Stock Markets 2010
Oct 28, 2010 - 02:04 PM GMT


The Chronicles of Atticus McShrugg are fiction, but intended to give relevant, timely and sometimes entertaining perspective into current events in the global financial crisis and international political economy from a free market perspective. Atticus McShrugg is Special Assistant to the President of the United States, Director for Global Financial Market Stability. McShrugg boss is Admiral Clark, Deputy National Security Adviser for International Economic Affairs. For background on Atticus McShrugg, please see, Who is Atticus McShrugg?
It is just after 10:00 pm in the Oval Office, the President has just ended a meeting with Chairman Bernanke of the Federal Reserve Board and Timothy Geithner, Secretary of the Treasury regarding foreclosuregate. The President picks up the phone and dials Admiral Clark's office.
Admiral Clark: Good evening Mr. President, how can I help you?
The President: Yes Admiral, good evening. I've got another question regarding Atticus McShrugg? I know you hire your team members for the unique talents they bring to the table. What talent was it you saw in McShrugg?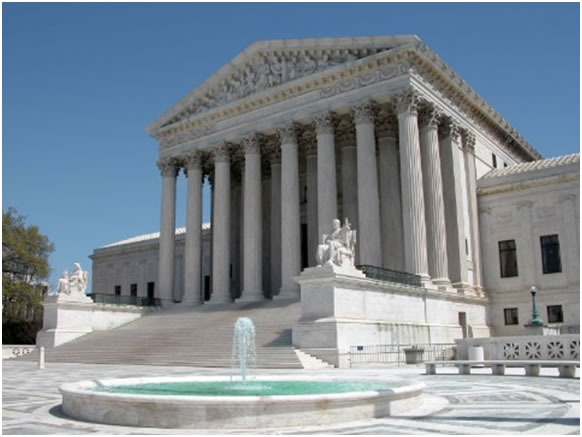 Admiral Clark: That's easy Mr. President, complex systems analysis. McShrugg is the best we have for grasping the interconnections of global markets as a single but complex system. It makes him appear to be ADD sometimes, but he's not.
The President: Yes, I've noticed that.
Admiral Clark: Just don't play chess with him. He thinks like a Russian, always at least eight moves ahead. McShrugg has some sort of stray gene for pattern recognition that makes him an exceptional complex systems analyst. Research over at the NIH has actually discovered genes that relate not to diseases but to mental function.
The President: Admiral, I didn't call you for an update on the latest NIH research in genetically identified talents. Just send McShrugg up to the Oval Office please.
Admiral Clark: I'm not sure if he is still in the office Mr. President.
The President: Admiral, I have my own set of skills. And one of them is recognizing commitment. Twenty bucks says McShrugg is still in the office. He probably sleeps under his desk most nights, at least when he is in the country. Send him up.
McShrugg (entering the Oval Office): Good evening Mr. President. I trust you are doing well.
The President (motioning to a chair): Actually McShrugg, I'm a little stressed out about this whole foreclosuregate disaster, what a mess. You mind if I smoke a cigarette?
McShrugg: No, I don't mind Mr. President, as long as you open a window, but I thought you quit smoking.
The President: No not entirely, but let's just keep it our little secret McShrugg.
McShrugg: No problem.
The President (opening a window): The Secret Service says I can only open this window for some security reason.
McShrugg: The line of fire from the lawn Mr. President.
The President: Oh yeah, that makes sense.
McShrugg (reaching in his jacket pocket): But if you're going to smoke Mr. President, you might as well actually enjoy it. Put those Marlboro Red's away and have one of these Cubans I picked up from a friend on the Latin American desk over at the CIA this morning. May I join you?
The President: Excellent idea McShrugg, but if the First Lady catches us, we are in a heap of trouble. What were you doing at the Latin America desk over at Foggy Bottom?
McShrugg (lighting his cigar): I was just following up on some information regarding the Chinese investments in commodity companies in Brazil, Peru and Mexico. They are pumping billions into South America and driving up the stock markets in those markets. There is going to be serious consequences for global stock and commodity prices when they stop their buying spree. I'm working on a report.
The President: That's interesting, but I don't have time to catch up on Chinese investment in Latin America right now McShrugg. We have enough problems right here in the homeland, especially this mortgage disaster. What a bunch of knuckleheads that created this mess.
McShrugg: I agree, but how can I help you Mr. President?
The President (blowing smoke at the ceiling): I just finished a meeting with Bernanke and Geithner. They are telling me I need to sign a new bill that clearly reestablishes the legal link between the deeds and the notes that were managed electronically. I pocket vetoed the last one since the elections were coming up, and I wasn't comfortable with the language. I need to make sure they are not just siding with the big banks again to the detriment of homeowners, and I'd like your take on it. I know you are not a fan of the big banks, but not because you are anti-capital, but because you are one of those free market types. You seem to have a way of looking at such matters that always provides some clarity.
McShrugg: Mr. President, you are correct, I'm not a fan of the big banks that got us into this mess. You need to understand that they are not free market institutions; they are the worst examples of crony state capitalism. Blaming free markets for this mess is worse than blaming you for Reverend Wright's preaching.
The President (laughing and enjoying the cigar): You're getting off topic McShrugg.
McShrugg: Yes, sir. Clearly it wasn't free market capitalism that created this mess Mr. President. Big banks that privatize profits and then go to their political cronies to socialize the crazy risks they take are anything but free market enterprises, the term fascism comes to mind. What to do about too big to fail banks is a related but separate issue from this mortgage mess.
The President: I'm hearing you McShrugg, but fascism is a bit extreme. I'd like to hear your thoughts on the too big to fail banks, but first we need to address this mortgage mess?
McShrugg: What is at stake Mr. President is the rule of law, specifically contract law, governing the relationship between borrowers and lenders. You must uphold the rule of law going in both directions in this case Mr. President.
The President: I know a little bit about the law McShrugg. You know that Oliver Wendell Holmes said "the law is an ass". The bill they are working on will require me to validate Holmes's view in more ways than one.
McShrugg: Correct Mr. President, that is a Holmes quote, but Holmes actually stole that quote from Charles Dickens in Oliver Twist. The actual quote was, preceded by Mr. Brownlow who said, "You were present on the occasion of the destruction of these trinkets, and indeed are the more guilty of the two, in the eye of the law; for the law supposes that your wife acts under your direction." To which Mr. Bumble replied, "If the law supposes that, the law is a ass." I suppose the analogy here is that the mortgages are the trinkets and the mortgage servicers are the wife, in this case acting under discretion of the banks.
The President (blowing smoke and laughing): You read too much McShrugg, but I see your point, and I agree, the law needs to be a real ass in this instance.
McShrugg: May I speak plainly Mr. President?
The President: McShrugg, you don't need to keep asking me if you can speak plainly. First, you never do speak plainly, you speak bluntly. Secondly, I realize we disagree on almost everything. That is the reason I want your view. I'm sick and tired of the brownnosing Dr. Doolittle's that are all coming in here and telling me what they think I want to hear, and then hanging me out to dry.
McShrugg: Point taken Mr. President. So here's the key issue. Investors and creditors around the world watched with horror during the auto bailouts when you threw bondholders under bus, in violation of contract law, using strong-arm politics. They heard the bones crunching under the bus tires Mr. President. They all think their bones are next. All the rumors a few months back about an August surprise and mortgage debt cancellation, has the investors in these mortgages and CDOs wondering if they are next, to be thrown under the bus that is.
The President: Yes, I see your point McShrugg. I don't always fully appreciate the perspective of investors.
McShrugg: No Mr. President, you have never been accused of that. Now the world is waiting to see if you uphold the rule of law with this mortgage mess. And you need to be aware that there is a great risk of moral hazard spreading like a wild fire that engulfs the country and brings chaos to U.S. debt markets, and the world economy.
The President: Yes, investors probably do need to be reassured.
McShrugg: May I take my jacket off Mr. President. It's getting warm in here. A good Cuban cigar always warms a fellow up.
The President: Go right ahead McShrugg, I won't tell.
McShrugg (taking off his jacket, revealing the Glock 19 in his shoulder holster): Then there are the debtors Mr. President. Millions have stopped paying their mortgages, waiting to see if you uphold the rule of law. They are actually hoping that you do not. The country is on the cusp of anarchy over this mortgage mess Mr. President. Debtors need to know that recourse mortgages should be expected to use full recourse. Investors need to know the rule of law will back them up.
The President (enjoying his cigar): What kind of rounds you carry in your Glock McShrugg?
McShrugg: Hydro-shock hollow-point 124 grain. They are always useful in matters concerning the rule of law. Many police departments use the same combination Mr. President.
The President: You need to take me over to the Secret Service firing range sometime.
McShrugg: It would be my pleasure Mr. President. In fact, we should go hunting. It might help your image. The Kremlin showed off those pictures of Putin whale hunting with a crossbow. We need to get you down to Graham County in North Carolina during black bear season. I'm sure Grandma McShrugg would let us hunt on the farm, but I have to warn you, she would probably make you try some of her homemade wine.
The President (laughing): That might not fly with my base McShrugg. I'd love to meet Grandma McShrugg, but like I'm sure the Secret Service is going to let me go bear hunting with you in the backwoods of Graham County North Carolina.
McShrugg: Yeah, you have a few good points there Mr. President. Anyway, this moral hazard problem began with the TARP bailouts where homeowners saw bank CEOs that collapsed the system, being saved by taxpayers, and paying themselves big bonuses.
The President: I never did like TARP. That was Bush's baby. He bushwhacked me on that deal.
McShrugg (laughing): You have a better sense of humor than the country appreciates Mr. President. When the next shoe drops, and those bankers come to Washington with tin cup in hand once again, I trust they are in for a surprise. They will be if you take Mr. Volcker's advice.
The President: Let's stay with this mortgage problem for now McShrugg. You are saying I should sign a bill that reestablishes the link between the deeds and the notes, so that foreclosures can proceed, and clearly establish the rule of law for investors and homeowners if they have truly been victimized.
McShrugg: You have to do it Mr. President. Prosecute the banks and servicers that broke the law, but vigorously defend bond, note holders and investors with the rule of law. If not, things will get ugly fast. The creeping moral hazard will destroy the monetary system and the economy, anarchy is in the wind.
The President: It could get that bad?
McShrugg: Yes. You may even need to make an example out of a few major banks, which will send a strong signal to everyone that you are serious. Defend the rule of law Mr. President, and stop the spread of moral hazard into every town and street across the country.
The President: I'm with you on the rule of law McShrugg, but are you also saying we may need to take down a too big to fail bank due to this mortgage mess.
McShrugg: Possibly, some of them may be forced to buy back too many mortgages and drop below their capital requirements. None of them is too big to fail Mr. President. You may need to take a few of them down to keep the rest in line. It ties directly into this mortgage mess they helped create.
The President: Bernanke is suggesting another banking crisis will not happen. Although just in case it does, he thinks we need have a contingency plan, some sort of TARP II in place.
McShrugg: Remember, Bernanke didn't see the first one coming. Mr. President, we don't need TARP II, we need a Plan "B". Call it Plan Bankruptcy for the big banks. It is a new ballgame after these mid-term elections. There is no way TARP II will ever play. You try it and they will destroy you Mr. President.
The President: Wouldn't the bankruptcy of a major bank produce a greater crisis?
McShrugg (blowing a smoke ring at the ceiling): No, not if done correctly Mr. President.
The President: Exactly how should it be done, correctly?
The First Lady (the Oval Office door swings open with a bang): What on God's green earth are you two doing? I opened a window upstairs for some fresh air, and what did I smell? Cigar smoke! I thought NO, I am not really smelling cigar smoke wafting up from the Oval Office!
The President: Michelle, I can explain.
The First Lady: There is no explanation necessary Barack. I suspected your new friend Atticus McShrugg would be in here leading you astray. And Atticus, I've already told you to keep your jacket on if you are going to wear that gun. Don't make me call the Admiral.
McShrugg (on his feet and putting on his jacket): Yes ma'am. I was just leaving. No need to call the Admiral.
The First Lady (turning to the President): You are late for dinner Barack. Remember we were going to have a private family dinner this evening in the residence!
The President: Sorry honey, the time just slipped past.
The First Lady (shaking her head at Atticus and turning to go): If Atticus is coming to dinner, he has to check that gun at the door. Maybe Atticus can explain to me these conservatives, libertarians and free market radicals coming to Washington after these mid-term elections.
The President (after the first lady slammed the door on the way out): How about it Atticus? You coming up for dinner. I'm looking forward to hearing your ideas for how to take down a big bank.
McShrugg: Its kind of like bear hunting Mr. President, you have to nail them right between the eyes, but still have plenty of backup firepower, because they may still charge you. But no thank you on dinner Mr. President, I've still got work to do. I'll take a rain check. Tell the First Lady thanks for the invitation. We can cover my ideas for how to shut down the big banks later.
The President: OK McShrugg, thanks for sharing your perspective. You have a great evening!
David Knox Barker is author of Jubilee on Wall Street; An Optimistic Look at the Global Financial Crash, Updated and Expanded Edition (2009). He is the founder of LongWaveDynamics.com, and the publisher and editor of The Long Wave Dynamics Letter. Atticus McShrugg is a fictional character created by David Knox Barker, you can follow McShrugg's adventures at The Chronicles of Atticus McShrugg.
© 2010 Copyright David Knox Barker - All Rights Reserved Disclaimer: The above is a matter of opinion provided for general information purposes only and is not intended as investment advice. Information and analysis above are derived from sources and utilising methods believed to be reliable, but we cannot accept responsibility for any losses you may incur as a result of this analysis. Individuals should consult with their personal financial advisors.
© 2005-2019 http://www.MarketOracle.co.uk - The Market Oracle is a FREE Daily Financial Markets Analysis & Forecasting online publication.

Only logged in users are allowed to post comments.
Register/ Log in