Operation American Spring Fails To Restore the Republic
Politics
/
US Politics
May 18, 2014 - 03:16 PM GMT


Christopher Cantwell writes: Suppose I said to you "Let's get 10-30 million people to go down to Washington DC and force Barack Obama out of office!" What would you say? Might sound like a great idea at first, until you realize that I lack the capacity to organize millions of people to travel to the nation's capitol on a workday. Especially when I predict people will wind up dead and in prison, it's not exactly the most appealing thing for people to hire babysitters for.
Operation American Spring
Let's make matters worse. Let's insert religion into the issue, and try to reclaim America as a "Christian nation". While we're trying to create a religious government, let's pretend this is about a Constitution that specifically forbids such a thing. Let's pretend that "securing borders" has some historical precedent for increasing freedom.
When that fails to accumulate more than 30k Facebook likes, let's go ahead and do it anyway, imagining that tens of millions of people are going to travel across the country, when less than 30k would even bother to hit "Like" on Facebook. When a couple hundred of us show up to remove the most powerful man on the planet from office by force, let's just turn around when a few capitol police tell us we need to be behind a barrier. From behind that barrier, let's call for blood, and blame this failure on the people who had the good sense to stay home that day.
If this sounds like a complete failure to you, then you're a lot smarter than Harry Riley, the organizer of the event. Organizer might be putting it strongly, actually. Let's just call him the right wing religious zealot who created a Facebook page.
I regret to inform Harry, and his supporters, that the republic is a god damn fairy tale, just like Jesus. It began with a central bank and slavery. Shortly after, a rebellion was brutally suppressed. Not long after that, there were the Alien & Sedition acts. Just a few more tyrants down the road, you had a civil war, full blown fiat currency, conscription, and a collection of unbelievably tyrannical acts too long for me to list in the limited time I have to write this article.
If you think removing Barack Obama from office is going to do anything to stop a centuries long train of abuses and usurpations, you're deluded. If you think god is going to help you, then you're ***** crazy. If you think tens of millions of people are going to take on the most powerful government in the history of mankind, at its seat of power, because a deluded, uninformed, crazy person created a Facebook page, you seriously might consider suicide.
People who read this blog or hear rumors about me know that I'm no opponent of forceful resistance to government oppression. What I am an opponent of is irrationality, and terribly uninformed people thinking they have the unique capacity to force a new government on 300 million people, just because they think God wants them to.
I don't want to live in a "Christian Nation". The last thing I want is militarized borders checking me for papers when I attempt to flee that insanity before the witch trials begin. Perhaps the scariest part of the political climate in America is not the government itself, but the lunatics who think they are uniquely qualified to replace it. If democracy is a terrible idea, violently overthrowing an elected government, only to insert new rulers by force is the only thing I could possibly imagine being worse. Especially when those rulers are obviously completely out of their minds.
Read original post here.
Christopher Cantwell is an activist, writer, and satirist originally from New York.
From an anarcho-capitalist perspective, he covers news and current events, addresses philosophical questions, and even cracks a joke or two at ChristopherCantwell.com, and is a regular contributor to CopBlock.org, Economic Policy Journal, Lew Rockwell, and A Voice for Men. He also was a past guest on Anarchast (see Anarchast episode here).
How many "million man marches" does there have to be where only a few hundred or thousand people show up before people stop calling it that?
In any case, it doesn't matter if hundreds, thousands or millions show up to "protest". Protesting is for slaves. Free people do not protest and ask their masters for change. They just do it.
As Chris Cantwell so well points out these people don't actually want to be free. What they want is for their owners to listen more to their concerns and to do things which they would prefer.
Many in this group will hold up "don't tread on me" banners and then, in their day-to-day life, get completely trampled and do nothing about it. They will hold up a piece of paper, like the constitution, and say this gives them their rights. This is flawed. I don't believe I need a piece of paper written by some dead criminals to give me the right to own myself. I take that right upon myself and to further show my belief in this self-right, I also through my actions show that I believe all others also have the right to self-ownership and will stand up where I can to defend that right.
Aside from that, the days of protests and marches are over. Much more can be done to loosen yourself from bondage all without violence, marching or protesting. Just ignore the state. The easiest way is just stop paying extortion fees (taxes) to the mafia (government). Of course this does come with some risk... but people like Thomas Jefferson would laugh at how scared the slaves of today are to take on any sort of risk.
There are, too, many legal ways to separate yourself from the state which we often discuss here which include getting a foreign passport to a much more lenient tax farm, expatriating and even renouncing your slavery (citizenship).
Unfortunately the fight today in the USSA is not just against the state but the millions of brainwashed tax slaves who support it.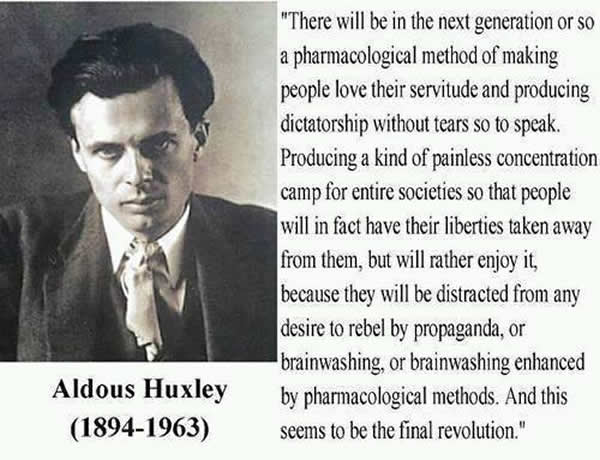 This latest million man march, made up of a few hundred people, proves that Aldous Huxley was right in his estimation that the majority of the US population is now too brainwashed to even fight their slavery or even know they have been enslaved.
When faced with this a free-minded person should forget about marching and protesting and just separate themselves from the current system, both physically and financially, as much as possible. The CEO of the popular hot sauce, Sriracha, recently stated that Kalifornia is not much different now from Communist Vietnam from which he had initially fled.
Human history is replete with free-minded people fleeing away from the ravages of collectivism and government and going to places that are more free. Amerikans looking for freedom should now realize that they should be looking to greener pastures outside of the USSA much as the founding fathers originally did in leaving England for America.
And it's better to be a year or two early than a day too late during times like these.
Anarcho-Capitalist. Libertarian. Freedom fighter against mankind's two biggest enemies, the State and the Central Banks. Jeff Berwick is the founder of The Dollar Vigilante, CEO of TDV Media & Services and host of the popular video podcast, Anarchast. Jeff is a prominent speaker at many of the world's freedom, investment and gold conferences as well as regularly in the media.
© 2014 Copyright Jeff Berwick - All Rights Reserved Disclaimer: The above is a matter of opinion provided for general information purposes only and is not intended as investment advice. Information and analysis above are derived from sources and utilising methods believed to be reliable, but we cannot accept responsibility for any losses you may incur as a result of this analysis. Individuals should consult with their personal financial advisors.
© 2005-2019 http://www.MarketOracle.co.uk - The Market Oracle is a FREE Daily Financial Markets Analysis & Forecasting online publication.

Only logged in users are allowed to post comments.
Register/ Log in