5 Biotech Stocks That You Should Be Watching Right Now!
Companies
/
BioTech
Apr 08, 2019 - 02:03 PM GMT

The world of biotechnology is changing rapidly. Today, there are more answers for medical questions than ever before. However, that doesn't mean that innovation is coming to an end. Several companies dedicate their efforts to finding solutions for some of the world's most debilitating conditions.
This medical innovation has led to droves of investor interest. As more and more companies find solutions, more and more investors are finding profits. However, as with any investment, investing in the biotechnology space can come with risk.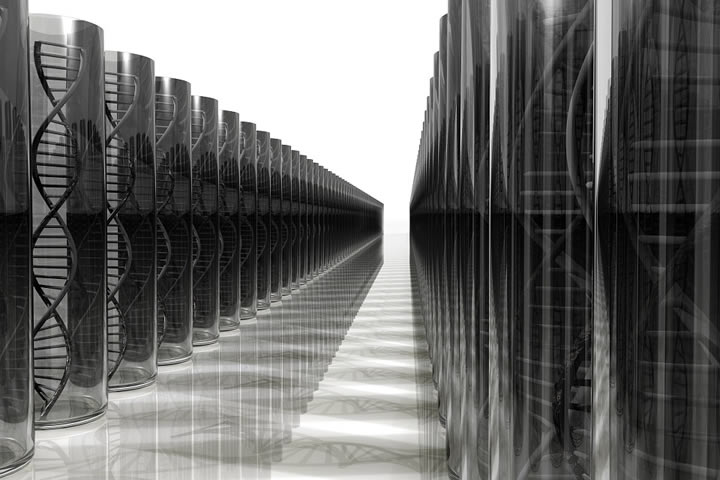 With many of these companies being in clinical stages, they are highly dependent on investor interest, clinical success, and the news that they release. Positive news can drive these stocks up dramatically while negative news will generally lead to large declines. Today, we'll talk about the 5 biotech stocks that are consistently sharing positive news, making them some of the most interesting investment opportunities on the market today.
#1: AbbVie (NYSE: ABBV)
In my opinion, AbbVie is a highly undervalued biotech stock that presents an opportunity that's hard to ignore. You may think that at a market cap of over $122 billion, it's hard to find anything undervalued. However, in this case, the term undervaluation is far more than warranted.

AbbVie's claim to fame is Humira. Humira is a prescription drug that was developed to address pain and inflammation problems that come as the result of autoimmune disorders. Some of these autoimmune disorders include rheumatoid arthritis, plaque psoriasis, and Crohn's disease.
Here are the key reasons that I believe investors should be paying attention to AbbVie:
Top-Line Growth - Over the past three years, AbbVie has generated compelling growth in revenue. In fact, the company has seen top-line growth in the amount of 12.4% through this period. At the moment, the industry average top-line growth comes in at approximately 5.8%. With top-line growth of 12.4%, AbbVie outranks 72% of its competitors.
EBITDA Growth - As if top-line growth wasn't enough to excite, it's worth taking a look at the company's EBITDA growth. This figure comes in at about 43%. At this rate, the company ranks among the top ten biotech stocks on the market today.
Humira Sales - Finally, the company's flagship product isn't showing any signs of slowing sales. Humira sales grew from just $7.9 billion in 2011 to nearly $20 billion in 2018. In fact, sales have climbed by more than 8% in the last year, and based on trends since the drug was approved, sales will likely continue in the right direction.
#2: Cellectar Biosciences (NASDAQ: CLRB)
Cellectar Biosciences is another contender in the biotech space that is well worth paying attention to. In most cases, I would stay away from clinical-stage biotech companies as they tend to be highly speculative investments. However, in the case of Cellectar Bioscience, an extreme undervaluation coupled with strong clinical data suggests that the stock may see strong gains ahead.

Cellectar's claim to fame is a lineup of what they call phospholipid drug conjugates (PDCs). These PDCs allow the company to target cancer cells with laser-like precision. Through their targeted delivery method, data suggests that the company is capable of treating cancerous tumors with radiation that will lead to few or no serious adverse events.

Moreover, the highly-targeted nature of the company's proprietary PDCs, allows it to use less radiation while achieving the same or better results. This ultimately leads to fewer doses needing to be endured by the patient and an improved quality of life.
Key reasons to pay attention to Cellectar Biosciences:
As mentioned above, Cellectar Biosciences' proprietary PDC delivery method is a very unique value proposition. Because of the extreme targeting that this delivery method provides, patients are able to undergo less frequent treatment. Moreover, the finely tuned targeting of the company's PDC platform allows for the avoidance of surrounding tissue, leading to a low risk of serious adverse events (SAEs).
Another factor worth mentioning here is that the company is not looking to take down the easiest targets. Instead, they have based their clinical trials around cancer patients that have seen multiple lines of previous therapy. With each line of therapy, potential for efficacy drops dramatically. However, in a recent clinical study, the company addressed patients who have received at least 5 prior lines of therapy. While this was a risky move, it paid off. In fact, the company's CLR-131 candidate, one which uses its proprietary PDC delivery method, showed that even in this difficult-to-treat population, it was able to extend overall survival by 22 months. This level of success in heavily pre-treated patients is hard to come by, further expanding the value proposition offered by Cellectar Biosciences.
Finally, there are several market-moving catalysts ahead. In fact, the company has 7 planned clinical data readouts in 2019. Should the data ahead be as positive as the data that we've seen in the past, we can expect these readouts to lead to impressive gains. However, Cellectar Biosciences is a company that is consistently sending out news. So, the potential for interim analysis announcements, peer reviewed publications, and other updates between these 7 data readouts is very high. Each announcement or piece of news has the potential to lead to positive movement.
#3: Sarepta Therapeutics (NASDAQ: SRPT)
Next, we have Sarepta Therapeutics. The company's claim to fame is EXONDYS 51, the first and only FDA approved treatment indicated for Duchenne Muscular Dystrophy, also commonly known as DMD.

DMD is a rare pediatric disease that affects about one in every 3,600 male infants. Unfortunately, the condition is one that leads to a reduced quality of life and shorter lifespan. In fact, patients with DMD usually pass in their 20s and 30s.

With the only approved treatment on the market, Sarepta Therapeutics enjoys a monopoly. Moreover, generic competition is far off due to the strong IP protection that the company has amassed over the years.

Here are a few reasons why Sarepta Therapeutics should be on your watch list:
One of the biggest reasons to keep an eye on Sarepta Therapeutics is EXONDYS 51 sales growth. In fact, in the fourth quarter of 2018, the company generated sales in the amount of $84.4 million. While some were upset with the fact that the figure was slightly below analyst expectations of $86 million, the truth of the matter is that the $84.4 million generated represents a year-over-year growth rate of more than 47%.
It's also worth mentioning that Sarepta Therapeutics has a large pipeline with several candidates in late stages of development. In fact, at the moment, there are currently 9 clinical assets under development, 10 pre-clinical development programs, and 5 programs currently in research and development. With such a robust, pipeline there are several potential catalysts ahead.
Finally, some of the most valuable medications in the world are those that address rare, life-threatening diseases. With the approval of EXONDYS 51, the company has proven its ability to target these types of diseases and will likely continue to do so in the future. This greatly adds to the value proposition offered.
#4: Aerie Pharmaceuticals (NASDAQ: AERI)
Another biotech stock that's well worth keeping an eye on is Aerie Pharmaceuticals. The company recently achieved its first FDA approval and may have another knocking on the door.

The first approval was for Rhopressa, a treatment developed to relieve intraocular pressure caused by open angular glaucoma and ocular hypertension. While the treatment was just launched last year, the company is already seeing meaningful sales. In fact, in the third quarter of 2018 alone, Aerie Pharmaceuticals reported more than $7 million in revenue generated through the sale of Rhopressa. The second approval was announced in March, when the FDA approved Rocklatan, yet another treatment designed for glaucoma.

Key reasons to watch Aerie Pharmaceuticals:
First and foremost, while Aerie Pharmaceuticals has done a great job to date with the commercialization of Rhopressa, sales are likely to climb in an even more meaningful way. Being only a month away from the approval of Rocklatan, the company now has an opportunity to expand revenue with the launch of this treatment.
Another reason that Aerie Pharmaceuticals is so interesting is the space in which it works. At the moment, the company is targeting the intraocular pressure and glaucoma markets. With little competition in the space, the company could quickly become a cornerstone in the treatment of these conditions.
Finally, Aerie Pharmaceuticals is another company with a seriously impressive pipeline. With two approved treatments under its belt, it's hard to argue against the company's ability to bring a treatment to market. This, combined with a pipeline consisting of six clinical development programs, opens the door to impressive potential ahead.
#5 bluebird bio (NASDAQ: BLUE)
Finally, we have bluebird bio. Bluebird bio is a clinical-stage biotechnology company that's on the verge of a break into the commercial space, and has strong partnerships to help it through the process.

For bluebird bio, the claim to fame is its LentiGlobin gene therapy. The therapy was designed to reduce the need for blood transfusions in patients with beta-thalassemia, and if approved, it could be a game changer in the treatment of this condition.
Key reasons to keep an eye on bluebird bio:
First and foremost, bluebird bio is on the verge of breaking into the commercial phase. Currently, the company has an application waiting for approval in Europe. In fact, it is expected that the EMA will make its decision on LentiGlobin later this year. The company also plans to file a New Drug Application with the United States FDA relatively soon. Approvals in either of these regions could lead to substantial gains in the value of the stock.
It's also worth mentioning that the target audience for LentiGlobin is a massive one. It is estimated that about 60,000 people are born with beta thalassemia around the world each year. 1,500 of these patients are born in the United States. With a treatment like nothing else on the market, the company's LentiGlobin product could be a go-to option for this large patient population.
Finally, bluebird bio has an impressive pipeline that's worth looking at. Currently, there are 3 assets in late stage development and five assets in the early stages of development. With a robust pipeline like this, there are several potential catalysts ahead.
Final Thoughts
The biotechnology space is one that is filled with opportunity. However, there are a few companies that I believe stand above the rest when it comes to potential for growth. I believe that the companies listed above fit that bill. If you haven't already started to look into them, now is the time!
By Joshua Rodriguez
© 2019 Copyright Joshua Rodriguez - All Rights Reserved
Disclaimer: The above is a matter of opinion provided for general information purposes only and is not intended as investment advice. Information and analysis above are derived from sources and utilising methods believed to be reliable, but we cannot accept responsibility for any losses you may incur as a result of this analysis. Individuals should consult with their personal financial advisors.
© 2005-2019 http://www.MarketOracle.co.uk - The Market Oracle is a FREE Daily Financial Markets Analysis & Forecasting online publication.

Only logged in users are allowed to post comments.
Register/ Log in