Investing in India, Off the Beaten Path in Bangalore!
Stock-Markets
/
India
May 09, 2007 - 10:04 AM GMT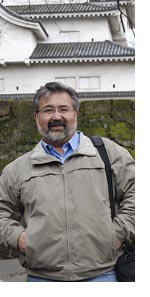 Tony Sagami writes: In five days, I'll be climbing aboard a Singapore Airlines plane to visit Hong Kong, Shenzhen, Macau, Singapore, Kuala Lumpur, and Bangalore. I love going on these trips because I always uncover some fantastic investment opportunities.
Take Siliconware Precision Industries, for example. Less than a year ago, I was on a bumpy two-hour train ride through gritty towns and endless acres of rice paddies just to get to the company's hometown of Hsinchu City, Taiwan. But boy was the ride worth it — my Asia Stock Alert subscribers just bagged a 107% gain on the stock!
On another trip, I visited an education company's classroom. The teacher said a few Americans had visited the company's office in downtown Beijing but I was the first American to have come to an actual classroom.
No wonder! The corporate office was luxurious, while the company's actual operations were spread out all over China's distant suburbs. My peers from companies like Fidelity and Morgan Stanley were willing to visit with the bean counters … but they weren't willing to walk down dusty alleys filled with feral dogs to see the actual operations!
Again, that's okay with me. After all, in the four months since I recommended this company, the stock has climbed 35%. And in my opinion, that's just the beginning!
Asia is chock full of investment opportunities, but you have to get off the beaten path to find them. Sometimes I take long train rides … sometimes I have to hop on buses without air conditioning. And let me tell you, you haven't sweated until you've ridden an un-air-conditioned bus during the hot season somewhere near the equator.
But, hey, I love these trips (and the lack of competition)! In a moment, I'm going to tell you about one of my next stops — Bangalore, India. But first, let me give you a sense of how I separate the good investments from the bad ones …
Cataloging Investments: Good, Better, and Best
If you're old enough to have ordered anything form a Sears catalog, you probably remember the simple but effective way the products were categorized: Good, Better, and Best.
You knew any product that wore the Sears Best label meant it was of the highest quality and was not going to disappoint you. I still remember how proud I felt to wear my pair of Sears Best jeans.
These days, I use the Sears catalog method to categorize potential investments. It's the most effective way I know of to narrow down the companies I'm going to look at on a trip. Here's how it works …
First, long before I book my trip, I spend hours going through research reports, balance sheets, news clippings, annual reports, and the fine print of financial statements from companies all over Asia.
That may sound like a lot of work, but after doing this for 23 years, I can identify the dogs real fast. Things like shrinking return on equity, decelerating revenues, excessive debt, and declining profit margins are giant red flags.
All the companies that pass this basic business quality screen get tossed into my "good" pile.
Next comes the real heavy lifting of scrutinizing quarterly reports, financial statements, and regulatory filings. I have to admit that this is my least favorite part of the job. At least I never have to worry about insomnia because my bedtime reading is some company's annual report and not Michael Crichton's newest best seller.
The survivors of this screen join my "better" list and become part of my next travel itinerary.
Last, I visit each of these "better" companies in person. Only after I kick the tires, meet the management, talk to the customers, and see everything with my own eyes can a company get promoted to my "best" list.
This is the method I'm using for my upcoming trip. And let me tell you, I can't wait to start kicking the tires, especially in …
The Silicon Valley of India: Bangalore, Here I Come!
I've traveled all around Asia, but there's one place that I've missed. I'm talking about India. I've wanted to visit for years — not because of the Taj Mahal, but because the country has become an economic juggernaut:
India's gross domestic product has been expanding at more than 8% annually for the last three years …
The country is now the fifth-largest economy in the world, ranking above France, Italy, the United Kingdom, and Russia …
And it has the third-largest GDP in all of Asia.
There are a lot of reasons for India's rise to prominence.
For starters, the country has a highly educated and productive workforce. That's helping per-capita income rise rapidly, creating a new and large middle class with money to spend.
India also has a strong judicial system and vibrant capital markets. The National Stock Exchange and the Bombay Stock Exchange are the third- and fifth-largest markets, respectively, in Asia.
But here's why I think India's best days are still ahead: It has the second-largest English-speaking population in the world.
China, Taiwan, Japan, South Korea, and Russia are producing herds of science and engineering graduates every year. Yet none have the English skills that Indians do. This is why India is rapidly becoming a global technology powerhouse.
It's also why U.S. companies are moving many of their support services to India. In fact, once you understand this single critical advantage, you can't help but get excited about the potential of India.
According to my kids, I really know how to squeeze a nickel. That's why my jaw dropped to the floor when I saw the prices of Bangalore hotel rooms. It was impossible to find a centrally-located, western-quality hotel in Bangalore for less than $400 a night! That's more than I spend in Tokyo, Hong Kong, Shanghai, or Manhattan!
Bangalore, with 6.1 million residents, is the third-largest city in India, so the high hotel prices aren't from a shortage of rooms. It's because of the steady stream of U.S. and European companies visiting the area to tap into its low-cost, high-output scientific workforce.
You can see why I can't wait to get to Bangalore, which is the Silicon Valley of India. I've got meetings lined up with corporate executives, university workers, and government officials. My goal is simple — uncovering the fastest-growing, most profitable companies in India.
Like every trip I've taken before, I expect to come back with a short list of home run stocks. And I expect them to be relatively cheap, too. Why? Because despite all the gangbuster growth, the average Indian stock is selling for only 15 times earnings!
In short, I think India offers more bang for your investment buck than most other places in the world. And I'm just a few short days away from cherry-picking the best stocks the country has to offer … so stay tuned!
Best wishes,
By Tony Sagami
P.S. If you're interested in learning more about that education company I mentioned earlier, along with my other favorite Asian stocks, subscribe to Asia Stock Alert today!
This investment news is brought to you by Money and Markets. Money and Markets is a free daily investment newsletter from Martin D. Weiss and Weiss Research analysts offering the latest investing news and financial insights for the stock market, including tips and advice on investing in gold, energy and oil. Dr. Weiss is a leader in the fields of investing, interest rates, financial safety and economic forecasting. To view archives or subscribe, visit http://www.MoneyandMarkets.com
© 2005-2019 http://www.MarketOracle.co.uk - The Market Oracle is a FREE Daily Financial Markets Analysis & Forecasting online publication.
Comments
Desh
22 Jun 07, 03:52
Investing in India


Dear Mr. Sagami,

I work for a large Japanese company that grows via M&A mostly and we also do some VC. Our firm has been very apprehensive towards India as it is new to them. Most executives are too afraid to visit or are least interested. The interest is there in China, Vietnam, Thailand, and Korea because they have a handle on the market and because of a Japan-friendly nightlife.

I am the cherry picker in my company and I focus on India as well as some Asian Countries. I look for new companies in the Digital Marketing (Internet & Mobile business) and BPO/Call Center space.

What is your answer to my problem above. How does one show the green light to upper management that still feel that the opportunity to invest in India should be explored with absolute caution and the real opportunity lies 2-3 years ahead.




Only logged in users are allowed to post comments.
Register/ Log in