U.S. Bond Market Vigilantes Demand Higher Interest Rates
InvestorEducation
/
US Bonds
Jun 01, 2009 - 04:19 AM GMT


Martin here with a quick note to give you a unique perspective on what's happening right now.
For many months, we've warned that Washington does NOT have a blank check to fight this crisis; there's a limit to how much Washington can borrow and spend without serious consequences.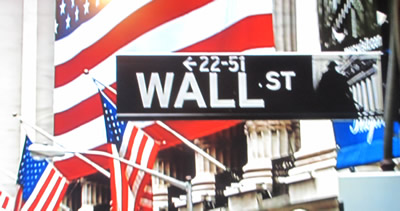 Now, we're seeing those consequences: The bond market is collapsing. Gold is going through the roof. Even oil and other commodities are starting to follow.
Plus, now, we can see that others — beyond just ourselves — are finally beginning to recognize that the government's power to stem this crisis is far less than previously believed.
Consider this editorial in Thursday's Wall Street Journal:
"The Bond Vigilantes"
"They're back. We refer to the global investors once known as the bond vigilantes, who demanded higher Treasury bond yields from the late 1970s through the 1990s whenever inflation fears popped up, and as a result disciplined U.S. policy makers.
"The vigilantes vanished earlier this decade amid the credit mania, but they appear to be returning with a vengeance now that Congress and the Federal Reserve have flooded the world with dollars to beat the recession.
"Treasury yields leapt again yesterday at the long end, with the 10-year note climbing above 3.7%, its highest close since November. … Investors are now calculating the risks of renewed dollar inflation.
"They have cause to be worried, given Washington's astonishing bet on fiscal and monetary reflation. The Obama Administration's epic spending spree means the Treasury will have to float trillions of dollars in new debt in the next two or three years alone.
"Meanwhile, the Fed has gone beyond cutting rates to directly purchasing such financial assets as mortgage-backed securities, as well as directly monetizing federal debt by buying Treasurys for the first time in half a century.
"No wonder the Chinese and other dollar asset holders are nervous. They wonder — as do we — whether the unspoken Beltway strategy is to pay off this debt by inflating away its value.
"The surge in the 10-year note is especially notable because its rate helps to determine mortgage lending rates. The Fed is desperate to keep mortgage rates low to reflate the housing market, and last week it promised to inject hundreds of billions of dollars more in this effort. This week the bond vigilantes are showing what they think of that offer, bidding up yields even higher.
"It's not going too far to say we are watching a showdown between Fed Chairman Ben Bernanke and bond investors, otherwise known as the financial markets. When in doubt, bet on the markets."
The Market's Revenge
This is the market's revenge I've been talking about, and it's powerful.
If you're on its wrong side, you could be vulnerable to disastrous losses. If you're on its right side, you could be successful beyond your dreams.
Stay tuned. I'll give you more details tomorrow morning.
Good luck and God bless!
Martin
This investment news is brought to you by Money and Markets . Money and Markets is a free daily investment newsletter from Martin D. Weiss and Weiss Research analysts offering the latest investing news and financial insights for the stock market, including tips and advice on investing in gold, energy and oil. Dr. Weiss is a leader in the fields of investing, interest rates, financial safety and economic forecasting. To view archives or subscribe, visit http://www.moneyandmarkets.com .
© 2005-2019 http://www.MarketOracle.co.uk - The Market Oracle is a FREE Daily Financial Markets Analysis & Forecasting online publication.

Only logged in users are allowed to post comments.
Register/ Log in