Silver Miners: It is not good enough to be good
Commodities
/
Gold & Silver Stocks
Jun 29, 2007 - 09:15 AM GMT

Having spent a good chunk of my career involved with major construction projects I have gained experience in the Engineering, Procurement and Construction (EPC) timeframes of a variety of projects.
The reason we are bringing this to your attention as investors is in response to our mailbag, which currently has a theme of: "I bought this mining company a couple of weeks ago and they have not produced any metal yet"

There would appear to be a real problem of understanding and of communication. The investor, who lets face it, is to some extent a gambler by nature brings with him a 'Track' mentality. He picks his horse and places his bet, taps his fingers as he awaits the starting gun and bang they are off! A few minutes later he has a result. Fast forward to today and he has heard about the new 'hot' money making precious metals sector and he dives in hoping for result by tea time. The result of the mining companies efforts for that day are not visible and even less measurable, so he rings the Managing Director and is stunned to learn that he is clad in a hard hat and boots down a hole in an unpronounceable name of a place in South America. Having not done a great deal of research he is worried that the MD is in Slowbovia, a country stuffed full of revolutionaries baying for the wallets of the investor! Our gallant investor is now having second thoughts about keeping his hard earned cash in such a precarious investment vehicle.
Does he stay or does he go?
The more enlightened mining companies have to some extent realised that they have a problem and have employed someone with 'Investor Relations' skills. An unnecessary overhead you may think but the best opportunity in the world will whither and die without the sunlight, in terms of exposure that these people can bring to this party.



Investors need to be fed and your news flow is that conveyor belt which delivers either nourishment or starvation. The frequency and the quality of your content are absolutely vital to the well being of your investor.
In terms of frequency a precious metals mining company should never go more than two weeks without a press release. If your last press release stated that you are about to commence a drilling programme on Supa-project and it will last for three months, then it is no good waiting for a fantastic set of drill results before you prepare another news release. Get a grip of whoever is in charge of Operations and interrogate him until you have a breakdown of the next three months in activities no longer than one week.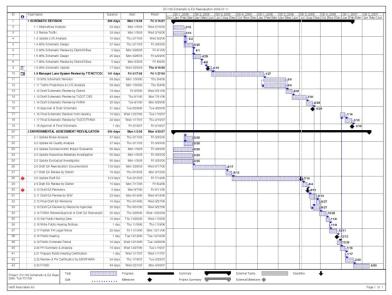 You can now measure the progress and prepare a news release of some substance. If you have a broad-brush programme without the detailed breakdown to back it up, you are in our opinion amateurs. The success of your project should be predicated upon 'bottom up' detailed planning and scheduling data. When we approach companies it soon becomes apparent that there mission might be clear but their road to it is fog bound, so the arrival time is clouded in uncertainty. We are only talking about time you say, believe me Time is Money.
We will now take a quick look at the quality of the news flow. Press releases that talk about an everyday appointment or stock options for Directors are only stocking fillers and in terms of enthusing your customer, the investor, they are about as much use as a chocolate fireguard. As investors we want detailed content, facts, figures, target dates, actual dates and at least some brief explanatory notes. After all we are the owners and deserve to be informed. Without this basic data we are with uncertainty, which is a precursor to negativity. When negativity calls we vote with our feet and withdraw our financial support.
To be a good mining company is not good enough, you need to tell us and keep on telling us how good you are by demonstrating your achievements. Savvy investors are aware that you have many problems to solve and they appreciate being made aware of these problems and the proposed solution, so communicate. Wall papering over the cracks only delays the inevitable and breeds distrust. Lose the trust of your investors and you are history.
To conclude as investors we need to acquire some patience and understanding of the difficulties inherent in mining and as mining companies you need to hone your communication skills. This would go some way to raising confidence levels and stemming the erratic movement of funds.
For ideas on which silver stocks to invest in, subscribe to the Silver Prices newsletter at www.silver-prices.net completely free of charge.
By Bob Kirtley
www.silver-prices.net
Bob Kirtley spent many years working on Oil projects including some in Alberta, such as the tar sands installations in Fort McMurray. He lived and worked in many different countries, as that is the nature of the construction business. Planning and cost control are key to a projects success and he tries to apply those disciplines on a daily basis when dealing with investments. His training in such areas as SWOT and Risk analysis can be applied from time to time. His qualifications include being chartered in the United Kingdom, which is similar to that of a Professional Engineer in Canada, along with a Masters Degree in Project Management from South Bank University, London, England.
He has been working for a number of years on a full time basis representing a group of investors in England.
DISCLAIMER : Silver Prices makes no guarantee or warranty on the accuracy or completeness of the data provided on this site. Nothing contained herein is intended or shall be deemed to be investment advice, implied or otherwise. This website represents our views and nothing more than that. Always consult your registered advisor to assist you with your investments. We accept no liability for any loss arising from the use of the data contained on this website. We may or may not hold a position in these securities at any given time and reserve the right to buy and sell as we think fit.
© 2005-2019 http://www.MarketOracle.co.uk - The Market Oracle is a FREE Daily Financial Markets Analysis & Forecasting online publication.

Only logged in users are allowed to post comments.
Register/ Log in