Selling You with Baseball Legends and the Buffett Name
Politics
/
Mainstream Media
Dec 24, 2009 - 09:43 AM GMT


I come across silly articles everyday by guys with no idea what they are doing. Their goal is to sell ads and subscriptions to their newsletter, or to get you to hand them your money so they can send it to some "money manager."
The most common and effective tactic is to use Warren Buffet's name in the title of these pieces because the herd mentality thinks that what Buffett does or likes actually matters to individual investors.
They go on to demonstrate to you how their investment approach is like Buffett's, as if it matters.
In reality, the only thing they have demonstrated is that they are followers and lack the type of creative intelligence needed to beat the herd. Yet, they expect you to hand them your money? What a joke.
As I explained in an article a few months ago, what Buffet invests in, and his investment approach doesn't matter to you.
I wanted to show you another example of the common method used by virtually every follower out there who has no idea what they are doing, other than trying to brainwash you to think they have a clue.
When I see this stuff, it really sets me off because I find it manipulative and useless.
At least if it were useful, I might be able to look past the manipulative part.
Let's have a look at the following marketing piece from a company that is apparently sinking faster than the Titanic, according to numerous reports. The company?
Jim Cramer's thestreet.com
A while back, I wrote a piece discussing how Yahoo! and thestreet.com have teamed up to shovel their shit to the sheep.
I also wrote a quick piece on How to Spot a Wall Street Hack.
Over the past few months, several board members from thestreet.com have resigned.
The company also delayed reporting its latest SEC filing due to some "accounting" issues (hmm, sounds like a company Cramer would be associated with).
Their newsletter subscriptions have sunk so low that they are now offering advice from PSYCHICS!! Yes, that's right. My imagination isn't so creative that I can make this stuff up folks. Thestreet.com now has psychics making stock picks.
The latest addition to the house of lies is Ron Insana, former CNBC anchored, turned "hedge fund manager."
You might already know about the controversy regarding thestreet.com's former stock picking and trading guru and former baseball legend, Lenny Dykstra.
Yes, Lenny "Low IQ" Dykstra, who Cramer praised as one of the sharpest investors he knows. Have a look for yourself.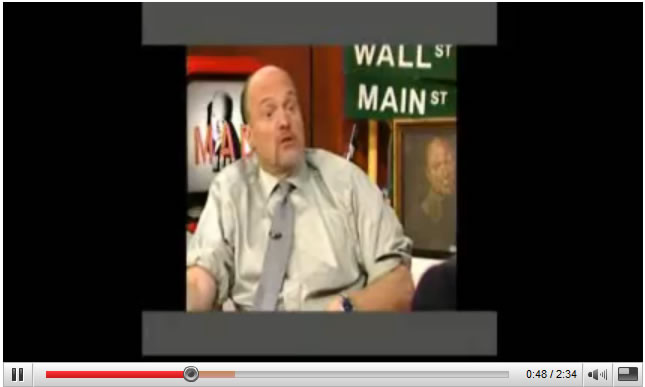 Among his other perks (which I'm sure include a load of stock options, bonuses and other forms of compensation), Dykstra was being paid $1 million for a column in thestreet's newsletter.
You see people, when you factor in all the waste, marketing, expenses for personnel, etc, subscribers to newsletters are paying up to 95% of the fees to cover this waste.
The bigger the newsletter, the higher the percentage you are paying for things that have absolutely nothing to do with the content of the newsletter.
The more you see them market, the more you are paying in terms of the subscription towards these marketing fees. Those of you out there with your own business understand this well.
Apparently, Dykstra got his stock ideas from numerous newsletters the same way that several guys in the media club have used the material I have published online and in my books as their own when making TV appearances.
This caused a huge scandal.
Finally, faced with the controversy and potential legal actions, thestreet.com finally fired Dykstra.
Let me be clear about this. I have no doubt that they knew he was getting his picks from other sources (and by the way the sources are a joke because I am very familiar with them; they are complete clowns).
You see, Dykstra was only fired AFTER the controversy grew large enough to discourage subscribers....as if this would be the only reason to stay away from thestreet.com?
As reported by the following blog,
"This has all the makings of a big scandal for Dykstra and TheStreet.com which, it could be alleged, used a famous baseball player as a puppet to draw in traffic while many of the ideas came from someone else."
Recently, this stock guru filed for bankruptcy.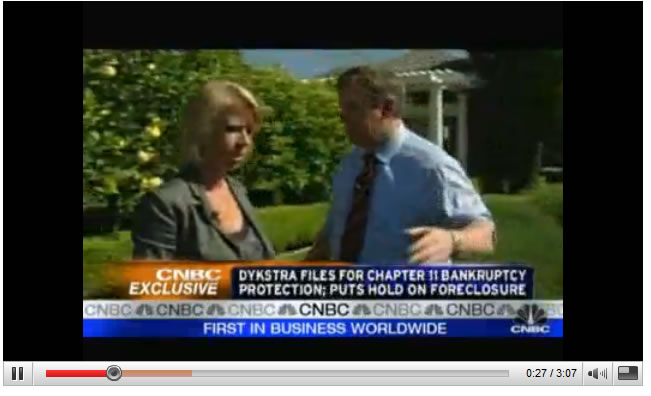 http://www.youtube.com/watch?v=qUyxNrAuo1A&feature=player_embedded
And of course, with today's trash media, designed to destroy your brain cells through lack of use and neglect, this has fueled a reality TV show; why?
Because American's are stupid enough to watch this trash.
Now for the latest sheep-herding article comes from courtesy of thestreet.com .....
http://finance.yahoo.com/news/Three-Stocks-Buffett-..
I don't think I need to say anything about this article that I haven't already covered in the previous piece.
But let me be clear about this. Solid financial advisers, researchers and other financial professional who are able to provide real value don't spend their time as contributors for deceitful useless hack shops like thestreet.com.
They are focused on managing their investment business.
But when you have no business and you can't compete with the guys who are really good you will sell out for these shops as a way to gain a large exposure to the sheep, hoping they will send you their hard-earned cash.
Care for some examples? Just have a look at the clowns on Larry Kudlow's show.
On second thought, don't waste your time on that trash for any reason.
Note: I rarely watch TV and I do not have cable. I only come across mainstream media trash when researching on You Tube. You should try cutting the cable as well.




By Mike Stathis
www.avaresearch.com
Copyright © 2009. All Rights Reserved. Mike Stathis.
Mike Stathis is the Managing Principal of Apex Venture Advisors , a business and investment intelligence firm serving the needs of venture firms, corporations and hedge funds on a variety of projects. Mike's work in the private markets includes valuation analysis, deal structuring, and business strategy. In the public markets he has assisted hedge funds with investment strategy, valuation analysis, market forecasting, risk management, and distressed securities analysis. Prior to Apex Advisors, Mike worked at UBS and Bear Stearns, focusing on asset management and merchant banking.
The accuracy of his predictions and insights detailed in the 2006 release of America's Financial Apocalypse and Cashing in on the Real Estate Bubble have positioned him as one of America's most insightful and creative financial minds. These books serve as proof that he remains well ahead of the curve, as he continues to position his clients with a unique competitive advantage. His first book, The Startup Company Bible for Entrepreneurs has become required reading for high-tech entrepreneurs, and is used in several business schools as a required text for completion of the MBA program.
Restrictions Against Reproduction: No part of this publication may be reproduced, stored in a retrieval system, or transmitted in any form or by any means, electronic, mechanical, photocopying, recording, scanning, or otherwise, except as permitted under Section 107 or 108 of the 1976 United States Copyright Act, without the prior written permission of the copyright owner and the Publisher. These articles and commentaries cannot be reposted or used in any publications for which there is any revenue generated directly or indirectly. These articles cannot be used to enhance the viewer appeal of any website, including any ad revenue on the website, other than those sites for which specific written permission has been granted. Any such violations are unlawful and violators will be prosecuted in accordance with these laws.
Requests to the Publisher for permission or further information should be sent to info@apexva.com
Books Published
"America's Financial Apocalypse" (Condensed Version) http://www.amazon.com/...
"Cashing in on the Real Estate Bubble" http://www.amazon.com/...
"The Startup Company Bible for Entrepreneurs" http://www.amazon.com...
Disclaimer: All investment commentaries and recommendations herein have been presented for educational purposes, are generic and not meant to serve as individual investment advice, and should not be taken as such. Readers should consult their registered financial representative to determine the suitability of all investment strategies discussed. Without a consideration of each investor's financial profile. The investment strategies herein do not apply to 401(k), IRA or any other tax-deferred retirement accounts due to the limitations of these investment vehicles.
© 2005-2019 http://www.MarketOracle.co.uk - The Market Oracle is a FREE Daily Financial Markets Analysis & Forecasting online publication.
Comments
Paul
25 Dec 09, 22:43
Cramer a loudmouthed fool


I remember seeing the guy on TV on a trip to the US. I'm surprised he still gets airtime. All I could see and hear was a loudmouthed, offensive classic American idiot who was giving out dreadful advice at maximum decibels. More of that freedom we apparently hate them for.




Only logged in users are allowed to post comments.
Register/ Log in