How to Put a Stronger China Yuan Currency to Work for You
Currencies
/
China Currency Yuan
Sep 25, 2010 - 11:55 AM GMT


Jeff Manera writes: China has perpetually managed its currency, the yuan, to be undervalued. Estimates range from 30 percent to 40 percent on the amount the currency would appreciate if it was allowed to freely float with market forces.
This "management" has given China's exporters an unfair advantage over other export-driven countries, such as Japan and South Korea, and has provided much of the rocket fuel that made China's incredible expansion and growth possible.
Until recently China had been extremely stubborn about keeping its currency weak. But of late it has allowed the yuan to start ticking higher, although it's clear the currency is still being managed.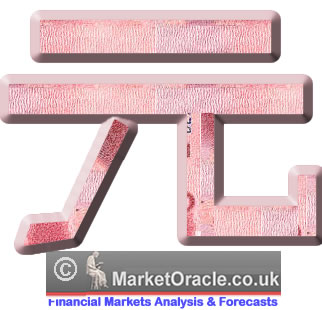 A stronger yuan gives China a buyer's advantage over weaker currencies.
Don't think for one minute, though, that this turnaround is because the U.S. and other world governments have finally worn China down with repeated requests for appreciation — or that China has suddenly decided to be nice and play fair in the global marketplace.
You see, China is beginning to shift from a pure "low-cost" exporter to a more balanced society, with rapidly growing domestic consumption and a burgeoning middle-class. These factors drive up the country's need for imports. And those imports will cost less if the Chinese are purchasing them with a stronger currency.
But there is more than consumer consumption to the China story. China must also import an immense amount of raw materials. For example:
Fuel to feed its voracious energy appetite.
Construction supplies and materials to build its massive expansion and infrastructure projects.
Raw materials to produce the finished goods it ultimately exports.
China Is Setting Itself Up to Become the Dominant M&A Player
Another benefit of a strong yuan would be China's purchasing power clout in foreign mergers and acquisitions (M&A) …
China has been buying up key companies across the globe, even though it has effectively been paying much more than the stated value due to its discounted currency.
According to an August report by accounting firm PricewaterhouseCoopers, 99 deals were announced in China foreign M&A, representing a 50 percent spike during the first six months of 2010. Seven of these were valued at more than $1 billion. The biggest was the $4.7 billion deal by China Petroleum & Chemical Corp. or "Sinopec," of ConocoPhillips.
Natural resources remain the main focus of these acquisitions. This multi-year buying spree by China's state-owned companies of metals companies and oil fields helps ensure the country's continuing industrial and economic growth.
And as China allows the yuan to appreciate, you can bet it will start to ramp up acquisitions of key foreign natural resource companies.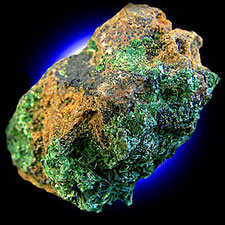 China's demand for uranium will be like the world has never seen before.
However, there is one natural resource China requires that isn't being as widely discussed as much as the others. And that is uranium.
As the country slowly starts to shift from dirty energy, such as coal and oil, there are big plans for nuclear energy and a growing requirement for uranium to fuel those reactors.
Nuclear energy only accounts for about 2 percent of China's installed energy capacity. But that's expected to grow substantially in the coming years …
Right now China has 11 reactors up and running. Twenty-four more are under construction and a whopping 120 more proposed. So you can easily understand why China's demand for uranium is bound to skyrocket!
Where will China get all this uranium? I expect we'll see some strategic acquisitions to supplement the agreements China already has with Kazakhstan and other uranium producing countries.
Who are the big players in uranium mining that could profit most?
Areva SA and Cameco Corp. are the world's largest, with Rio Tinto Group the next in line. Of the three, I think Cameco (U.S. symbol CCJ) offers the best potential as a Chinese takeover target.
Best wishes,
Jeff
This investment news is brought to you by Money and Markets. Money and Markets is a free daily investment newsletter from Martin D. Weiss and Weiss Research analysts offering the latest investing news and financial insights for the stock market, including tips and advice on investing in gold, energy and oil. Dr. Weiss is a leader in the fields of investing, interest rates, financial safety and economic forecasting. To view archives or subscribe, visit http://www.moneyandmarkets.com.
© 2005-2019 http://www.MarketOracle.co.uk - The Market Oracle is a FREE Daily Financial Markets Analysis & Forecasting online publication.

Only logged in users are allowed to post comments.
Register/ Log in