Investors "Think About How to Mitigate Your Losses"
Stock-Markets
/
Financial Markets 2016
Jan 21, 2016 - 09:23 AM GMT


FRA Co-Founder Gordon T. Long deliberates with Eric Sprott about the outlook for the global economy in 2016. Eric Sprott is a Canadian hedge fund manager and founder of Sprott Asset Management. He became a billionaire on paper with the initial public offering of Sprott Inc, the parent of his Sprott Asset Management firm. In August 2011, Sprott was acknowledged by Bloomberg as a 'hidden billionaire.' The publication estimated Sprott's worth at $1.3 billion, largely based on his publicly disclosed holdings in Sprott Inc. and Sprott Physical Gold Trust. Sprott started his career as an analyst at Merrill Lynch covering everything but commodities. He eventually became known as a natural-resources and energy investor.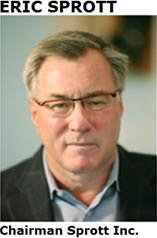 In 1981, Eric Sprott founded Sprott Securities Ltd. (now Cormark Securities Inc.), an institutional brokerage firm focused on small-to-mid capitalization companies, servicing Canadian corporate and institutional investors. In the year 2000, Eric Sprott made the decision to focus solely on the investment management business. Accordingly, the "investment management division" of Sprott Securities Inc which became one of Canada's largest independently owned institutional brokerage firms. In 2000, Eric divested his entire ownership of SSI to its employees and chose to focus his sole attention on the investment management business and he formed Sprott Asset Management. In 2006, Eric was awarded the Ernst & Young Entrepreneur of the Year Award for Ontario.
In late 2009, Sprott published a well circulated white paper titled, "Is it all just a Ponzi scheme?" The document dug into who was actually purchasing recent Federal Reserve U.S. Treasury auctions and concluded that the biggest new buyer versus the previous year was the U.S. government.
Eric's approach to philanthropy is straightforward. He wants to help society change for the better. He is also constantly studying how to best serve his community through the foundation's philanthropic donations. He believes that "the world needs true leadership to deal with unrecognized problems."
2016: What Lies Ahead
"There is nothing constructive to say about the financial ponzi we have gone through since QE and negative interest rates were initiated."
By knocking interest rates down to zero and in some cases they're negative, savers are getting crucified. They get no return on their money. They have to buy the slimiest of assets, US bonds receiving 2%.
QE, printing of money will not do anything for the economy. We saw this with japan for the last 30 years. QE was only in place to inflate assets prices and we are all going to pay the consequences for that. It's shocking that the market has held up as long as it has, and even more shocking is that during this whole process policies are so irresponsible that precious metals are not getting enough attention. I feel like a lone wolf believing that people should be in precious metals to protect themselves against this recession.
The Focus For Investors
"The most important thing is that roughly 97% of stocks are in bear markets throughout the world."
Originally only a few stocks in the US were holding things up, and now they're all getting crushed. In 3 months it would be no surprise to see every stock in the world being in a bear market. Furthermore it's unbelievable to think you have a stable economy when oil prices are under 30. There are so many areas of falling prices; hitting or nearing all-time record lows.
"I do not have much hope for the economy right now; the stock markets are reflective of that."
The whole issue of medical care in the US is being swept under the carpet; there are significant expenses for too many people. We need to be very careful about equity and bond investments. If you begin with the premise that the US is broke, you have $85 trillion of unfunded liabilities and a GDP of 18 trillion that says enough right there; it's a joke.
This is why I preach to own precious metals because they will survive a financial meltdown. Risk mitigation is critical, but you have to understand all the elements of risk. It is phenomenal the risk that you will be taking in turn for the yield you're expecting.
Precious Metals
Not to put a number on it, but I believe for the last 15 years the demand for gold has been well above supply and central banks have superficially provided the extra supply. The physical gold market may overwhelm the paper market, if or when it does you can imagine a recession or depression or even a currency crisis which is happening throughout the world.
Black Gold
For oil, when you ask questions about markets that are dominated by paper and the influence of central planners it is difficult to give an answer that makes much sense. Ultimately oil should be going back up; very few entities can produce at $30/barrel. Sooner or later we will see shutdowns, and once that happens it will be highly unlikely for a restart until prices are at a profitable amount.
Canadian Dollar
"Government revenues are going to plunge coupled with stocks falling; 2016 is not looking very bright."
It is a very tough situation because of oil prices are so devastating for everyone but particularly devastating for US and Canada. People are going to take all sorts of losses and reclaiming former capital. It is a dark hole where weaknesses are being amplified unless there is an outside influence to turn things around.
Closing Statements
"Seeing all the previous crisis happening from the Dot.com to the 2008 crisis you can see what is likely to happen here; it has just been postponed. But I suspect it will be worse, it will be global and it will not be as easy to fix as it was in 2008 because now it will have to be coordinated."
It is a question of whether people believe or don't believe in the market. Everyone realizes after what has happened is that there is a vulnerability in the market that people didn't expect. Hopefully we will see signs of precious metals going up that will indicate the importance of focusing on the real issue in the financial system is today.
"All indicators are telling you that there is no recovery happening here anytime soon. It may just keep going down and potentially get violent. In the midst of all this the key thing is to focus on mitigating your losses."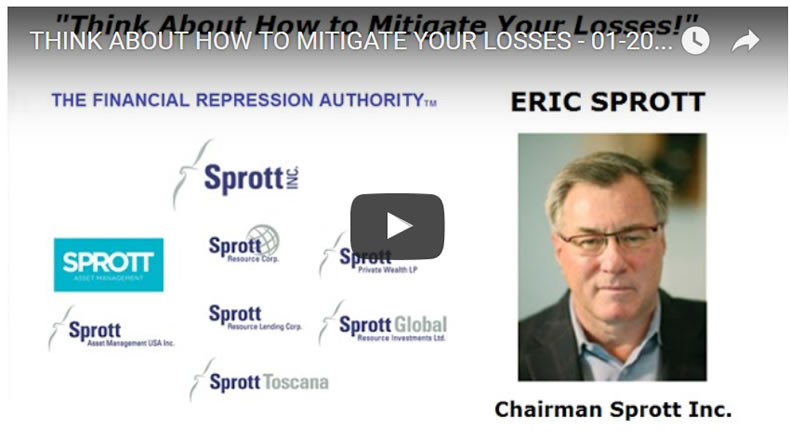 Gordon T. Long
Publisher - LONGWave
Signup for notification of the next MACRO INSIGHTS
Request your FREE TWO MONTH TRIAL subscription of the Market Analytics and Technical Analysis (MATA) Report. No Obligations. No Credit Card.
Gordon T Long is not a registered advisor and does not give investment advice. His comments are an expression of opinion only and should not be construed in any manner whatsoever as recommendations to buy or sell a stock, option, future, bond, commodity or any other financial instrument at any time. While he believes his statements to be true, they always depend on the reliability of his own credible sources. Of course, he recommends that you consult with a qualified investment advisor, one licensed by appropriate regulatory agencies in your legal jurisdiction, before making any investment decisions, and barring that you are encouraged to confirm the facts on your own before making important investment commitments. © Copyright 2013 Gordon T Long. The information herein was obtained from sources which Mr. Long believes reliable, but he does not guarantee its accuracy. None of the information, advertisements, website links, or any opinions expressed constitutes a solicitation of the purchase or sale of any securities or commodities. Please note that Mr. Long may already have invested or may from time to time invest in securities that are recommended or otherwise covered on this website. Mr. Long does not intend to disclose the extent of any current holdings or future transactions with respect to any particular security. You should consider this possibility before investing in any security based upon statements and information contained in any report, post, comment or suggestions you receive from him.
Copyright © 2010-2016 Gordon T. Long
© 2005-2019 http://www.MarketOracle.co.uk - The Market Oracle is a FREE Daily Financial Markets Analysis & Forecasting online publication.

Only logged in users are allowed to post comments.
Register/ Log in