Biotech Stocks With Near Term Catalysts
Companies
/
BioTech
Jul 18, 2019 - 01:31 AM GMT

Medical innovation is an incredible thing. In fact, as we continue to better understand the human body and cutting-edge biotechnology companies continue to produce innovative medicines, the average life expectancy in human beings is growing at a rate of about two months every year.

Not only is this innovation in medicine leading to a better quality of life and longer lifespan for countless patients, it is also leading strong investment opportunities. Driven by the fact that there are multiple catalysts along the process of drug development and incredible value once new drugs are approved, investor interest in the field of biotechnology is running high.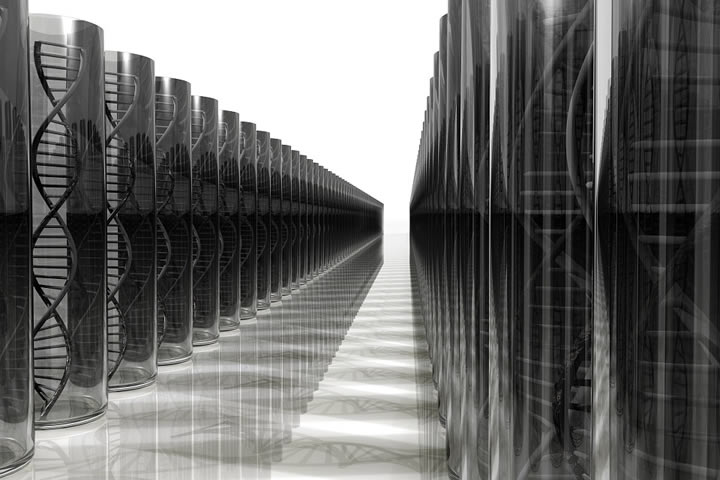 Many of these strong opportunities arise when biotechnology companies release news surrounding clinical progress, regulatory updates, and commercial success, some of the most common catalysts in the space. With that said, here's a list of biotechnology companies with several catalysts ahead.
Amarin (AMRN): A Label Expansion Could Be Seriously Big News!
Amarin Corporation is best known for its flagship fish-oil drug, Vascepa. The treatment, approved for patients with high triglyceride levels, is already being met with strong uptake in the market. In fact, in a mid-year update published in early July, Amarin increased its revenue guidance from a midpoint of $350 million to a midpoint of $400 million, a move driven by expectations of strong Vascepa sales.

Nonetheless, the strong sales expectations may just be the tip of the iceberg should all go well with a coming catalyst. In September of last year, Amarin released the results of its Reduce-It cardiovascular outcomes study. The results proved to be impressive, suggesting decreased risk of cardiovascular complications among patients taking Vascepa.

Following these strong results, Amarin submitted a supplemental New Drug Application to the FDA looking to expand its label to include the reduction of cardiovascular risk in high risk patients as an indication. In late September, the FDA will be making its decision, and if positive, the stock could skyrocket.

Previously, patients in the high cardiovascular risk category generally maintained heart health with once-daily baby aspirin. However, after the American Heart Association retracted this recommendation, there were no widely accepted options on the market, making the potential market opportunity massive.

Considering the strong sales growth that we've seen from Vascepa, any sales reports will likely prove to be catalystic events. Moreover, investors should watch closely as we near September, as the biggest catalyst of the company's history may be hitting at the end of the month!
Hemispherx Biopharma (HEB): Multiple Data Readouts On The Horizons
Hemispherx biopharma is an immunopharma company. This means that the company is focused on innovative therapies that provide the body's own immune system with the tools needed in order to fight some of the most devastating medical conditions.

Most notably is the company's work in the field of immuno-oncology. This is an area where immunotherapies are used to enhance the body's immune system, giving it the ability to fight against cancer.

In particular, Hemispherx Biopharma is working on a treatment option known as Ampligen. Approved in Argentina as an option for patients with myalgic encephalomyelitis/chronic fatigue syndrome, or ME/CFS, the treatment has already been approved for an indication not addressed by any other therapy on the market. While this is impressive in and of itself, I find the company's work in the clinical setting to be far more meaningful.

Data from studies in both a wide variety of animal models of cancer, as well as in human subjects, suggests that Ampligen may modulate the tumor microenvironment. This microenvironment modulation has the potential to provide broad spectrum enhancement of the immune system to target and eliminate cancer cells.

Also, it seems as though Ampligen may be a double-edged sword in the fight against cancer. Data suggests efficacy as not only a mono-therapy, but potentially a combination therapy. In fact, data from various preclinical and clinical studies suggests synergies between Ampligen and immune-blockade inhibitor drugs. As such, it is believed that through the synergistic support provided by Ampligen to checkpoint inhibitors, these treatment options may see an increase in efficacy.

Due to the data suggesting potential efficacy in enhancing the treatment of a wide range of cancers, Ampligen is being studied across multiple programs in a robust series of clinical trials. With active clinical trials in ovarian, colorectal, and breast cancers, as well as plans for studies in renal cell carcinoma and melanoma, there are several catalysts to watch for ahead from Hemispherx.
BioMarin (BMRN): Multiple Catalysts And Political Safehaven
BioMarin is an interesting play. The biotechnology company is focused on the development of drugs for ultra-rare conditions. This strategy is smart for two reasons. First and foremost, treatments for ultra-rare diseases tend to move through the regulatory process faster and become instant market leaders when approved, as few to no options already exist.

Perhaps more importantly, given the political climate, treatments for rare conditions with limited population pools have a greenlight when it comes to commanding a high price tag. Election day is just over a year away, and early debates suggest that drug price reform will be a top priority on the checklist for Democrats.

However, due to the targeted rare indications, BioMarin is shielded from the risk associated with this reform. This ultimately separates the company from the majority of its biotechnology peers, giving it a strategic advantage.

At the moment, BioMarin has six revenue producers. The most recently launched option, Palynziq, is designed as a treatment for a rare condition known as phenylketonuria. In the first quarter, the drug generated $12.3 million in sales, and this figure is expected to climb to $100 million for the full 2019 year.

The company also has several established therapies on the market, including Vimizim, Kuvan, and Naglazyme, which are generating strong sales growth of their own.

Moving forward, the company's treatment under development showing the most promise is a hemophilia A candidate known as valoctocogene roxaparvovec. Should this treatment be approved, it could push BioMarin to the next level, offering access to a market that is expected to grow to be worth nearly $17 billion in the years to come.

Considering the fact that BioMarin has multiple commercial-phase treatments, one of which is new to the market, sales reports ahead have the potential to turn into positive catalysts. Moreover, investors should watch valoctocgene roxaparvovec and the rest of the company's robust pipeline for more opportunities ahead.
Horizon Therapeutics (HZNP): Strong Sales Growth With A Potential Blockbuster Approval Coming Down The Line
Horizon Therapeutics is best known for Krystexxa, a treatment that has been approved for patients with gout. Sales of the drug have been the cause of headlines, with 2018 sales growing 65% to $258.9 million.

The company intends to expand the label on the drug to include patients with uncontrolled gout who also suffer from chronic kidney disease. In fact, in June, the company announced that it began a study evaluating the combination of Krystexxa with methotrexate in patients with uncontrolled gout.
The company also has two rare disease drugs on the market that are seeing strong growth in sales. Ravicti, the company's treatment for certain inborn urea cycle disorders, saw 2018 sales growth of 17%, generating sales of $226.6 million. Procysbi, a treatment indicated for the prevention of buildup of cystine crystals in the kidney, saw 2018 sales growth of 12%, climbing to $154.9 million.

Nonetheless, the company's next drug may be its biggest yet. Horizon Therapeutics is working on teprotumumab as a potential treatment for protrusion of the eye as a result of inflammation behind the eye.

The company reduced data in April showing a dramatic reduction in eye bulging. In fact, 78% of patients responded to the treatment at week 24. Only 7.1% of patients in the placebo arm saw a response.

As a result of the strong data, it is expected that Horizon Therapeutics will be submitting a new drug application to the FDA any time now, with a potential approval in the coming months.

All in all, with multiple clinical studies underway, strong sales growth, and a potential approval from the FDA on the horizon, there are several catalysts to look forward to ahead.
Audentes Therapeutics (BOLD): Showing Strength In Rare Muscle Diseases
Finally, we have Audentes Therapeutics. The gene therapy technology company's primary point of focus is on the development of treatments for patients with rare muscular diseases.

The company's lead program is a gene therapy program assessing a candidate known as AT-132. AT-132 is being developed as a potential option for X-linked myotubular myopathy, an ultra-rare neuromuscular disorder.

The disorder is known to be caused by mutations to the myotubularin gene and usually results in muscle weakness. In severe cases, the condition can lead to respiratory failure.

Nonetheless, data from Audentes suggests that AT-132 could result in sustained improvement in neuromuscular and respiratory function. In fact, during the study, 3 patients that were dependent on ventilators achieved ventilator independence.

The company is also developing several other candidates as potential options in large neuromuscular indications, including Pompe disease, Crigler-Najjar and Deuchenne muscular dystrophy.

With a regulatory submission expected with regard to AT-132 relatively soon, as well as several ongoing clinical studies, Audentes Therapeutics will likely present several opportunities ahead.
Final Thoughts
Clinical, regulatory, and commercial catalysts drive some of the largest moves that we see in the biotechnology sector. The stocks mentioned above not only have several catalysts ahead, but previous data, including clinical results, sales reports, and regulatory feedback, suggest that these catalysts will be positive. So, keep your eyes peeled.

This article is a paid advertisement. For full disclosures click here.
By Joshua Rodriguez
© 2019 Copyright Joshua Rodriguez - All Rights Reserved
Disclaimer: The above is a matter of opinion provided for general information purposes only and is not intended as investment advice. Information and analysis above are derived from sources and utilising methods believed to be reliable, but we cannot accept responsibility for any losses you may incur as a result of this analysis. Individuals should consult with their personal financial advisors.
© 2005-2019 http://www.MarketOracle.co.uk - The Market Oracle is a FREE Daily Financial Markets Analysis & Forecasting online publication.

Only logged in users are allowed to post comments.
Register/ Log in