4 Reasons Why NFTs Could Be The Future
Personal_Finance
/
cryptocurrency
Oct 12, 2021 - 03:05 PM GMT

The NFT craze has taken the digital world by storm. People all around the globe are investing in these non-fungible tokens for different reasons. Some are trying to make a profit while others are creating a collection of digital art.
Some people believe the NFT craze won't last, while others think we are at the stone age of something incredible. There are several reasons to be skeptical, and it's impossible to tell what the future has in store for these digital assets, but there are a few reasons why NFT's future is looking bright. Before getting into why NFTs isn't just another flash in the pan, let's take a quick look at what NFTs actually are.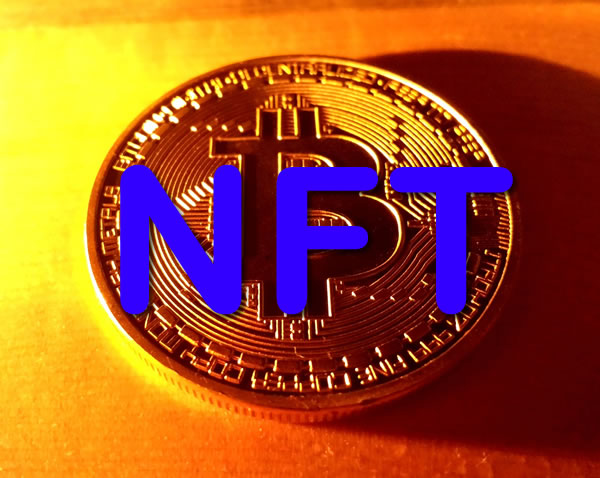 What is an NFT?
NFTs are non-fungible tokens on a blockchain. Non-fungible simply means interchangeable, because each NFT is given a unique traceable code that can't be copied. Of course, most images, memes, video clips, etc. on display can be copied, but there can only be one original. For example, a $1 bill is fungible. Several $1 notes have been produced, and you can exchange a $1 note for another, which is equal to the same value. A non-fungible item, like the original Mona Lisa which can be copied, but there is only one original out there. This is what makes every single NFT out there one-of-a-kind. An NFT is a blockchain token that represents a unique digital asset.
A lot of people who are new to NFTs think that they are just another cryptocurrency, which isn't true. Although NFTs use similar technology such as blockchains and there are several people out there who have made millions in a short space of time, this doesn't make them a cryptocurrency.
Value
Just like any other investment, NFTs have the potential to increase in value. There have been some crazy stories in the media recently with NFT owners selling their collections for millions of dollars such as the person who invested in CryptoPunk#3100 over 4 years ago. They purchased the NFT for just a little over $2,000 in early July 2017. Today, the same NFT is valued at $7.5 million. Not all NFTs increase in value in the same way, but there are lots that do, which is why so many investors are looking to hop on the NFT bandwagon.
Although the NFT bubble could burst at any time, with all the social media hype surrounding NFTs like Dogecoin, many think that NFTs are here to stay. However, according to recent reports, NFT sales have been decreasing in recent months. In May 2021 there was $176 million worth of NFTs sold, but in June 2021, there were only $8.7 million worth of NFTs sold. That's a huge decrease in sales, which might worry a lot of folks who have invested heavily in NFTs recently.
People often put a higher valuation on items that are one-of-a-kind, whether it's a famous painting, an ornament, or a digital asset. Unlike antiques and other collectibles, it is easy to find the origin and the different owners of each NFT.
Major Sporting Organizations are Getting Involved
There are several industries getting involved in NFTs nowadays all hoping to get their piece of the pie. Last year, the NBA and The NBA Players Association formed a partnership with Draper Labs who went on to create an NFT platform known as NBA Top Shot. This gave basketball fans and collectors around the globe the opportunity to invest in some of the most famous basketball moments. Some of these short video clips have been selling for over $100,000, and lots of other sporting organizations are planning to go down the same road. Draper Labs have signed a partnership with the NFL and the NFL Players Association, so expect to see a similar football platform soon.
The success of NBA Top Shot has not gone unnoticed. Soccer, which is the world's most popular sport, looks to be following suit. The ongoing pandemic has had a terrible financial impact on football clubs around the globe because they weren't able to sell tickets to the games. Even some of the world's biggest clubs like Barcelona and Juventus have struggled financially during these unprecedented times, so don't be surprised if you see them selling NFTs in the near future. Last month, Manchester City was the first club in the Premier League to sell official Manchester City NFTs. Premier League giants, Manchester United have announced that they are considering going down the same route in the near future.
Smart Contract
Smart contracts are codes that control NFTs. It is programming that exists within the blockchain the NFT is stored on. NFTs originated on the Ethereum blockchain, which is also home to the ETC cryptocurrency. This blockchain is different from other blockchains like the Bitcoin blockchain because it was created as a network of smart contracts. The platform gives developers the opportunity to create NFTs through an interconnected ledger of communication.
Smart contracts are created during the minting process. Smart contracts are a great way of identifying the authenticity of the NFT. It will reveal information about the authenticity of the token and its owner. The smart contract will also provide you with details about the NFT's old owners, how it was developed, and other links to the creative work that was used to make the NFT. All these details are available on public blockchains.
If you were to invest in an NFT, you will be issued with a unique token that will include all of the information on the smart contract. Once the NFT is registered on whatever blockchain it is stored on, the information becomes public, and records of your transaction will be stored on the blockchain. For more details, check out the NFT Club.
The Future Of Art?
The idea of NFTs has got artists everywhere excited. Just like most industries during the pandemic, artists have struggled to find places to display and sell their work, but with digital artwork becoming increasingly popular, some artists are planning to make the most of the latest craze.
Although most people in the art world believe that the NFT bubble will eventually burst, there is a strong possibility that NFTs might be the future of art. Some reckon that if traditional artists don't join the movement, then they will be left behind. On top of this, artists can make a lot more money from selling artwork through NFTs. They won't have to pay a lot of royalties, nor will they need to pay a small fortune to a middle man to help them sell their work.
However, before NFTs became popular, there wasn't a lot of money in digital artwork. This was because images, animations, and even video clips could have been easily copied that looked exactly the same as the original. Although you should have no problems copying an NFT graphic, the smart contract will show whether or not the NFT is original.
It is vital that NFTs safeguard collectors and buyers if they want it to become a long-term success. People looking to invest large sums of money will only do so if they think the platform is trustworthy. NFTs give digital artists and collectors a superb opportunity.
By Sumeet Manhas
© 2021 Copyright Sumeet Manhas - All Rights Reserved
Disclaimer: The above is a matter of opinion provided for general information purposes only and is not intended as investment advice. Information and analysis above are derived from sources and utilising methods believed to be reliable, but we cannot accept responsibility for any losses you may incur as a result of this analysis. Individuals should consult with their personal financial advisors.
© 2005-2019 http://www.MarketOracle.co.uk - The Market Oracle is a FREE Daily Financial Markets Analysis & Forecasting online publication.

Only logged in users are allowed to post comments.
Register/ Log in