10 Tips To Get The Best Return From Your Investment
InvestorEducation
/
Learning to Invest
Sep 30, 2023 - 07:33 PM GMT

Every investor in financial development looks for the secret to maximizing returns. But how can one ensure their money works as hard as they do in the face of a constantly changing economic landscape? You've arrived in high income investing, where clever tactics can dramatically increase your earning potential.
Balancing risk and reward is not just about storing your money; it's about using it wisely to generate the greatest returns. In this post, we'll share 10 doable suggestions for improving your investment strategy, guaranteeing that you're not simply saving money but also significantly increasing your wealth.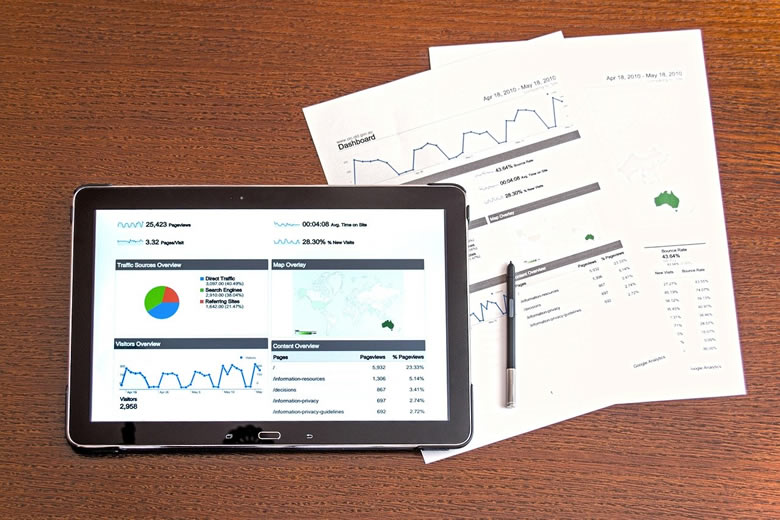 Regardless of your experience level, these insights will enable you to make wise decisions that will advance your financial destiny. Join me as we set off on a journey to a future of increased wealth.
Understanding Your Investment Goals
To develop a successful investment strategy, it is crucial to understand your investment goals to align your financial decisions with your long-term objectives. When it comes to investing, having clear and well-defined goals is essential.
This involves determining what you want to achieve with your investments, whether long-term wealth accumulation, retirement planning, or funding a specific financial goal. Once you have identified your goals, you can assess the risk level you are willing to take to achieve them.
Risk assessment is an important step in designing your investment strategy as it helps you determine the appropriate asset allocation and investment vehicles that align with your risk tolerance. By understanding your investment goals and conducting a thorough risk assessment, you can lay the foundation for a successful investment strategy.
Conducting Thorough Research
To conduct thorough research, investors should utilize various reputable sources to gather information and analyze data before making any investment decisions. Research techniques and evaluating market conditions are crucial steps in this process. Here are four key steps to consider when conducting research:
Identify reliable sources:

It is essential to rely on reputable sources such as financial news websites, industry publications, and government reports. These sources provide accurate and up-to-date information.

Analyze financial statements:

Evaluating a company's financial statements, including the balance sheet, income statement, and cash flow statement, can provide valuable insights into its financial health and performance.

Consider market trends:

Staying informed about market trends and developments can help investors understand the broader market conditions and potential opportunities or risks.

Utilize fundamental and technical analysis:

By combining fundamental analysis (evaluating a company's intrinsic value) with technical analysis (analyzing historical price patterns and trends), investors can better understand an investment's potential.
Diversifying Your Portfolio
A key strategy for maximizing investment returns is to diversify your portfolio by including a variety of assets and sectors, as well as balancing risk and return.
This strategy, known as portfolio allocation or asset allocation, involves spreading your investments across different asset classes, such as stocks, bonds, and real estate and different sectors within each asset class.
By diversifying your portfolio, you can reduce the impact of any single investment's performance on your overall returns. This is because different assets and sectors tend to have different risk and return characteristics, so when one investment is performing poorly, others may be performing well, helping to offset any losses.
Monitoring Market Trends
Monitoring market trends is essential for making informed investment decisions and staying ahead of the competition. To effectively track performance and analyze market data, consider the following tips:
Stay updated with financial news: Regularly read reputable sources to stay informed about the latest market trends and developments.

Utilize technical analysis: Use tools and indicators to analyze price patterns, trends, and market behavior, helping you identify potential investment opportunities.

Conduct fundamental analysis: Evaluate a company's financial health, competitive advantage, and industry trends to determine its long-term prospects.

Monitor industry and sector trends: Stay aware of emerging industries and sectors that have the potential for growth, enabling you to invest in companies at the forefront of these trends.
Developing a Long-Term Investment Strategy
Developing a long-term investment strategy is crucial for investors looking to maximize their returns.
One key aspect of such a strategy is implementing risk management techniques to protect against potential losses.
Another important element is diversifying the investment portfolio to achieve growth and mitigate the impact of market fluctuations.
Risk Management Techniques
One of the key components of a successful long-term investment strategy is implementing effective risk management techniques to minimize potential losses. Risk management strategies and risk assessment techniques play a crucial role in safeguarding investments and ensuring a favorable return.
Here are four important tips to consider when developing risk management techniques:
Conduct a thorough risk assessment: Assess the potential risks associated with your investments by analyzing market conditions, industry trends, and company-specific factors.

Diversify your portfolio: Spread your investments across different asset classes, sectors, and geographies to reduce the impact of any single investment's performance on your overall portfolio.

Set clear risk tolerance levels: Determine the level of risk you are comfortable with and align your investment decisions accordingly. This will help you maintain a balanced portfolio and avoid unnecessary exposure.

Regularly monitor and adjust your portfolio: Stay proactive by keeping a close eye on market fluctuations and adjusting your investments accordingly. Regularly review your portfolio to ensure it remains in line with your risk
Diversification for Portfolio Growth
To maximize potential returns and mitigate risks, investors should consider diversifying their portfolio by allocating investments across a range of asset classes, sectors, and geographical regions. The following table highlights the benefits of investment diversification:
Benefits of Investment Diversification
Reduces portfolio volatility
Enhances risk-adjusted returns
Provides exposure to different sectors
Mitigates the impact of economic downturns
Increases potential for long-term growth
Managing Risk Effectively
Effective risk management is crucial for the success and sustainability of any organization. Here are four essential risk assessment techniques that can help organizations in managing risk effectively:
Identify and prioritize risks:

Organizations should identify all potential risks and prioritize them based on their potential impact and likelihood of occurrence.

Assess the impact and likelihood:

Once risks are identified, organizations should assess their potential impact on the organization and the likelihood of their occurrence. This helps in determining the level of risk associated with each identified risk.

Develop risk mitigation strategies:

After assessing the risks, organizations should develop appropriate strategies to mitigate them. This may include implementing preventive measures, developing contingency plans, and allocating resources for risk management.

Monitor and review risks:

Risk management should be an ongoing process. Organizations should regularly monitor and review the risks to ensure that the implemented strategies are effective and up to date.
Minimizing Costs and Fees
Implementing cost-cutting measures can help organizations reduce expenses and fees, ultimately improving their financial performance. In today's competitive business environment, it is essential for organizations to find effective cost-saving strategies and negotiate fees to maximize profitability.
One important cost-saving strategy is analyzing and optimizing operating expenses. By carefully examining expenses such as utilities, office supplies, and technology, organizations can identify areas for potential savings.
Additionally, negotiating fees with vendors and service providers can reduce costs significantly. This can be achieved by comparing prices, leveraging relationships, and exploring alternative options. It is also crucial to regularly review contracts and agreements to ensure that organizations are getting the best possible terms and prices.
Investing in Low-Cost Index Funds
Investors should consider allocating a significant portion of their portfolio to low-cost index funds as they provide broad market exposure and have historically outperformed actively managed funds. Here are four advantages of passive investing and why it can be a smart choice for investors:
Lower costs:

Low-cost index funds have significantly lower expense ratios compared to actively managed funds. This means less money is deducted from your investment returns, allowing your portfolio to grow more over time.

Diversification:

Index funds invest in a wide range of stocks or bonds, offering investors instant diversification. This helps reduce the risk of investing in individual securities and increases the potential for long-term returns.

Consistent performance:

Over the long term, low-cost index funds have consistently outperformed actively managed funds. This is mainly due to their lower fees and the fact that they aim to replicate the performance of a specific market index rather than trying to beat it.

Transparency:

Index funds disclose their holdings regularly, allowing investors to know exactly what they own. This transparency promotes trust and helps investors make informed decisions based on their investment goals and risk tolerance.
Rebalancing Your Portfolio Regularly
To maintain the desired asset allocation and manage risk, it is important to regularly rebalance your portfolio by reviewing and adjusting the weights of different investments.
Rebalancing strategies involve selling securities that have become overweight and buying securities that have become underweight, bringing the portfolio back to its original allocation. This process ensures that your investments align with your long-term goals and risk tolerance.
The benefits of asset allocation and regular rebalancing are numerous. By diversifying your investments across different asset classes, you can spread risk and potentially increase returns.
Rebalancing allows you to exploit market fluctuations and maintain a disciplined investment approach. It also helps control the risk level in your portfolio, preventing it from becoming too concentrated in a single asset class or investment.
Seeking Professional Advice and Guidance
For individuals looking to make informed investment decisions, it is crucial to seek professional advice and guidance from experienced financial advisors with expertise in navigating the complexities of the market. By leveraging professional networking, investors can tap into a wealth of knowledge and gain insights into potential investment opportunities. Here are four reasons why seeking professional advice is essential:
Expertise:

Financial advisors have a deep understanding of the market and can provide valuable insights that can help investors make informed decisions.

Risk management:

Professionals can help investors assess and manage risks effectively, ensuring a more balanced and diversified investment portfolio.

Market analysis:

Advisors are equipped with tools and resources to analyze market trends, helping investors identify potential investment opportunities.

Long-term planning:

Professionals can assist in creating a comprehensive investment plan tailored to individual goals and objectives, maximizing the chances of achieving long-term financial success.
Conclusion
More than just money is needed to master the art of investing; it also takes knowledge, planning, and ongoing education. As we've progressed through the 10 tips, it's become clear that making a profit from investments requires more than just luck; it requires a carefully considered strategy.
You can make sure that your assets do more than just grow; you can make sure they survive by implementing these tactics and keeping an eye on market developments.
Let these realizations serve as your compass going forward, guiding you to a future full of opportunity and material wealth. Here's to wise investment decisions and a better financial future!
By Mark Adan
MarkAdanSEO@gmail.com
At Animuswebs.com, we specialise in content-led Online Marketing Strategies for our clients in the Marketing, Finance, Business industry and other sectors. With our professional writing team and our superb content creation programmes we achieve great marketing successes for our clients.
Copyright 2023 © Mark Adan - All Rights Reserved
Disclaimer: The above is a matter of opinion provided for general information purposes only and is not intended as investment advice. Information and analysis above are derived from sources and utilising methods believed to be reliable, but we cannot accept responsibility for any losses you may incur as a result of this analysis. Individuals should consult with their personal financial advisors.
© 2005-2022 http://www.MarketOracle.co.uk - The Market Oracle is a FREE Daily Financial Markets Analysis & Forecasting online publication.

Only logged in users are allowed to post comments.
Register/ Log in