Analysis Topic: Personal Finance
The analysis published under this topic are as follows.

Friday, January 26, 2007
Council tax payers have the opportunity to have their properties rebanded and to have their council tax bill cut by £300 or more per year, in addition to receiving a repayment of the amount overpaid since 1991. Literally thousands of Council tax payers are having their houses rebanded lower and receiving thousands in repayments.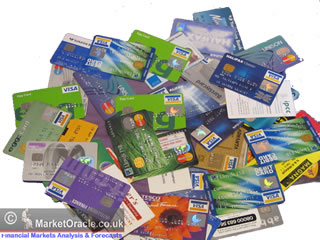 Read full article...

Read full article...
---

Saturday, December 09, 2006
With Households on both sides of the atlantic hitting record amounts of credit card debt, it has never been more important to ensure that you protect and improve your credit score ratings to enable you get the lowest interest rates and best terms when negotiating loans or applying for credit credits. Basically the higher your credit score the lower your payments will be !
The Market Oracle has prepared a list of top tips that will help you take the right steps to save money on credit payments.
Read full article...

Read full article...
---

Sunday, November 12, 2006
Has your savings interest rate increased following the Bank of England's interest rate rise to 5% earlier in the week ? Many of the top paying savings accounts have increased, which includes those that carry a base rate tracking guarantee.
Savings accounts to increase interest rates -
ICICI Bank UK - has raised the rate on its online Hi Save account rises from 5.15% to 5.45%.
Chelsea BS Double Guarantee Account rises from 5.25% to 5.50%
Derbyshire BS Easy Save Tracker rises from 4.95% to 5.10%
Cahoot, has raised its online savings account to 5% from 4.8%.
IceSave rate will rise to 5.45% from 5.2% as of 15th November 2006.
Read full article...

Read full article...
---

Saturday, November 04, 2006
The UK government has said that it intends to extend the tax free status of the ISA savings scheme, with no plans to end the tax free status..
The Isa's were due to expire in April 2010, but the Treasury minister Ed Balls has announced that the scheme would now become permanent instead. In addition, Mr Balls commented that the distinction between mini-Isas, which allow for investments of up to £4,000 in stocks and shares and £3,000 in cash, and maxi-Isas, which allow investments of up to £7,000, including up to £1,000 in life insurance, would be abolished.
Read full article...

Read full article...
---

Tuesday, October 17, 2006
Whilst interest rate futures have rallied to the previous highs set in 2004, one staple investment vehicle has dismally failed to benefit from the raises. The range of Fixed Rate Cash ISA's currently on offer range from 5% to 5.25%, whereas in the lead up to the 2004 peak in interest rates, Cash ISA fixed rates ranged upto 6%. The difference is further exacerbated by the fact that Non Cash ISA Fixed interest bonds currently range upto 6% as one would expect and inline with what transpired in 2004.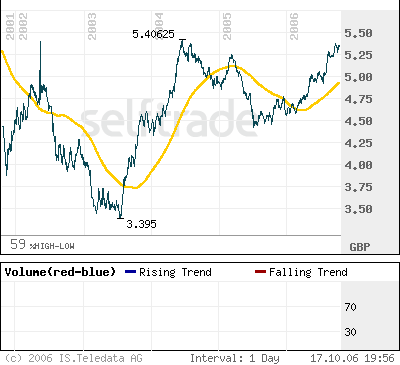 Read full article...

Read full article...
---