Obama: Wrong on the Economy, Wrong on Healthcare (Part 1)
Politics
/
US Politics
Jun 30, 2009 - 05:15 AM GMT


If you've been following my commentaries, you'll recall how poorly of a job I feel Obama is doing. Perhaps you realized this on your own. But just in case you have any doubts, you might want to read an article I wrote a few weeks ago.
http://www.avaresearch.com/article_details-171.html
But all looks "great" according to the media. In their eyes President Obama can do no wrong. The media uses the same tactic when they hype up Britney Spears and Paris Hilton.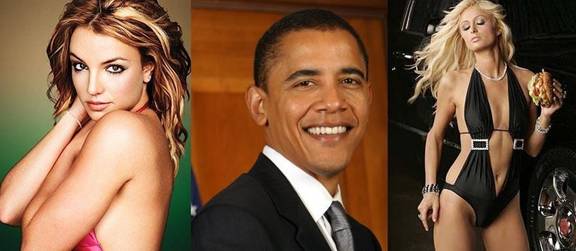 Like many presidents before him, Obama merely serves as the messenger for the men who really run the show.
I'm not going to discuss his reckless decision to allow the private Federal Reserve Banking System to serve as the czar of the financial industry. However, it appears that his appointment of numerous czars without senate approval is unconstitutional.
http://www.avaresearch.com/article_details-243.html
Let me just say this. It should be clear to anyone who has the slightest idea what's going on that the Federal Reserve is most responsible for this economic mess. The Federal Reserve strong-armed banks, perhaps even Paulson and others to act in a predatory, defiant, and illegal manner.
And now Obama wants to grant the Fed absolute control of the financial industry? Are you kidding me? I can't believe what I'm witnessing. I've been in disbelief now for over a year. Someone please wake me up when this nightmare ends; but not a minute before.
This very dangerous private bank should be abolished and all of its executives should stand trial for destroying the global economy. But of course this simply isn't going to happen because the Federal Reserve controls Washington. They're really no different than a mafia. But instead of using guns, the Fed uses power and money as their main weapons.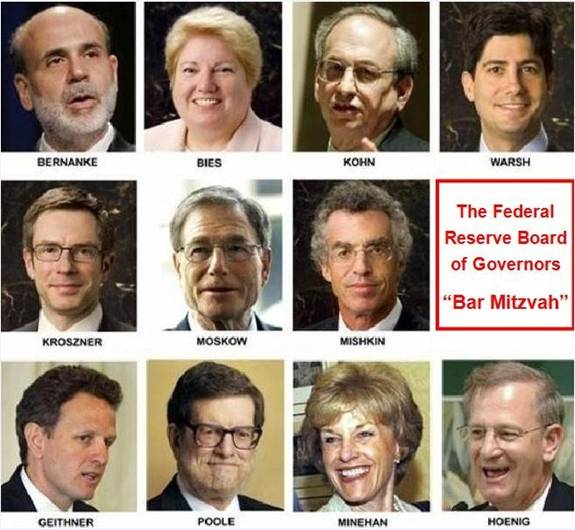 Consistent with his bait-and-switch tactics, illusions of "change," and calls for "accountability," Obama has now put forth early proposals of what he calls "healthcare" reform.
Meanwhile, all of the neo-con pundits and talking head bozos on radio and TV continue to use these reckless policies as a way to fuel momentum for against his second term. These hacks will always find something to criticize in order to serve their political agendas.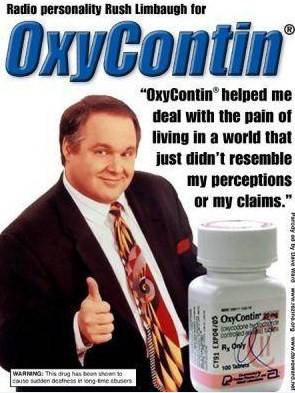 I want to be clear that my views have absolutely nothing to do with any support for one political party or another. As you may already know, I believe there is only one party in America; Washington. And they answer to the Federal Reserve and corporate America. Perhaps by now, you too realize this.
First of all you need to understand that President Obama's healthcare plan in no way resembles universal healthcare. At this point, I'm not even sure it will offer universal coverage despite his claims. According to several reports, it will leave 37 million uncovered. You shouldn't be surprised by this. After all, "bait-and-switch" Obama hasn't delivered on a single thing promised prior to or since winning the election.
http://www.avaresearch.com/article_details-267.html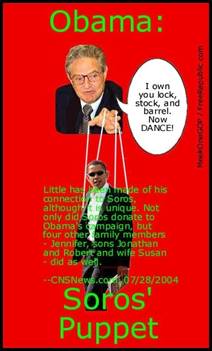 I believe he intended to do many things he promised, like restructure free trade. But ever since being elected, he's been through a crash course in what it means to be president – smile, talk it up in PR ops, and make everyone feel good. Meanwhile, the real decision makers continue to pull his strings. Obama is virtually powerless. He is a puppet, similar to many presidents before him.
Do you really think he wanted Hillary Clinton to serve in his cabinet? Do you really think he wanted tax cheats and Federal Reserve insiders like Tim Geithner and his mentor, Larry Summers around?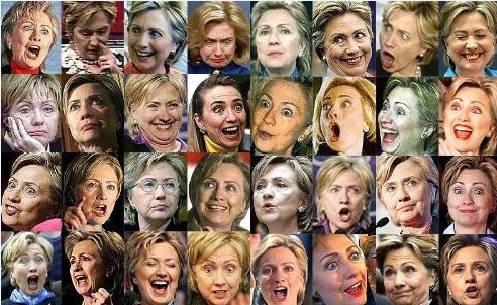 Obama's advisers have convinced him they know best, so he lets them make all of the decisions. Even before his inauguration, it was clear to me that Obama sold out to the elitists. He should be shamed of himself for selling out so fast.
Universal healthcare means you have one payer, otherwise referred to as a single-payer system. The payer in such a system is typically the government. Meanwhile, universal coverage obviously means EVERYONE is covered.
As many of you know, in order to generate more momentum for his healthcare plan, Obama gave a speech at the annual AMA convention last week.
http://firstread.msnbc.msn.com/archive/2009/06/15/1965497.aspx
I'm wondering if he realized that only about 25% of the nations' physicians are AMA members. Perhaps he knew this (doubtful) but just wanted an opportunity for a media blitz. If you want to reach out to physicians to gain support for a more positive direction for healthcare, the AMA certainly isn't the first place you'd want to go.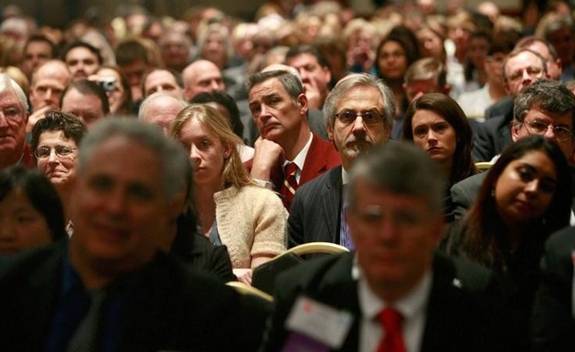 But since Obama decided to address the AMA, I'd like to take the opportunity myself to address this organization. Contrary to reason, the AMA has a long history of blocking positive change for healthcare. When Medicare was first proposed, the AMA tried to stop it by creating scare tactics. This is how the term "socialized medicine" came about.
The AMA was also instrumental in blocking President Clinton's healthcare plan. It is widely known that the AMA has always been against universal healthcare. This is one of the reasons why other medical associations have grown in number, having benefited from defected AMA members who felt betrayed.
I personally view the political mission of the AMA as a sick disgusting display of what has gone wrong with U.S. healthcare. They have willingly embraced the medical-industrial complex, which encourages physicians to be entrepreneurs over providers. This has eliminated the physician-patient relationship.
The AMA also controls the supply of physicians, which limits medical access and keeps compensation excessive in many cases. Other physicians who refuse to sell out to the greedy hands of the medical-industrial complex are burdened with large costs of doing business.
The shortage of physicians is directly due to the AMA's own limits for medical school spots. Rather than secure an adequate number of U.S. trained physicians, it seems as if the AMA is more concerned with securing high salaries for physicians.
Do you know any unemployed physicians? Unemployment is virtually nonexistent for physicians because the AMA has such a tight control on medical school slots. Certainly, controlling the supply of trained physicians provides stability to healthcare, but we must question whether this is consistent with free market dynamics. How would things be if training for all occupations was controlled by industry groups?
Consequently, each year, several thousand foreign-trained physicians are offered visas if they agree to serve areas that no other physician will. This isn't much different from letting illegal aliens into U.S. borders to do the work that Americans don't want to do for low wages.
The only difference is that foreign-trained physicians often (but not always) build up a nice bank account compliments of U.S. taxpayers since they're primarily compensated by Medicaid and Medicare.
The AMA is also focused on continuing with policies that promote America's medical-industrial complex, at the expense of the people. I view the AMA as an agency working for the business of medicine rather than patient care.
Those who have read America's Financial Apocalypse know well that I highlighted America's healthcare crisis as the nations' most formidable economic barrier, next to free trade.
None of the mainstream media's so-called investment experts even addressed healthcare because they lack a full understanding of America's problems. Most of these "experts" were more focused on pumping up the stock market or selling you fear in order to line their pockets. The only thing they're concerned with is making money selling you the dream of riches. I ask you, how much money have you made following the hacks in the media?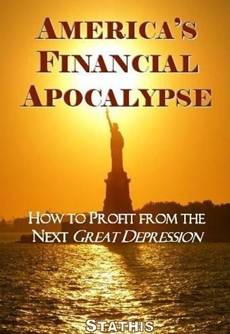 If America ever expects to regain its previous economic strength, Washington needs to restructure free trade so that all nations are on a level playing field. Part of this restructuring includes an overhaul of healthcare. But this is still insufficient. Washington must also provide tax incentives for corporations that create domestic manufacturing facilities.
And if Washington is to continue to permit the Federal Reserve to control the nation's currency, strict regulation and accountability must be established; not BY the Fed for the financial system, but FOR the Fed and the rest of the financial system. Thereafter, the economy would be positioned to start anew, with no further surprises down the road.
It's a sickening reality to face, but it's quite clear Washington has been bought off. Already, working-class Americans have seen millions of jobs go overseas over the past few years. As a consequence of outsourcing, Americans have been exposed to dangerous toys, food and other items due to poor regulatory health and safety standards in China.
I would say that most Americans are willing to pay higher prices for goods if these jobs were kept in the United States, if for nothing more than to ensure the safety of consumer goods.
Nothing has changed. And President Obama certainly isn't going to provide any change other than a change of face.
http://www.google.com/hostednews/ap/article/ALeqM5hQtJLTMCxp5OdQHbnCgmTL-pk6wAD98P9S300
It's business as usual in Washington. Don't let the back and forth bickering fool you. It's all part of the theatrics designed to attract your support for the next election. Each side is bargaining for more chips, similar to the way two wealthy tycoons fight for the last dollar. It's a game of winners. Each side wins regardless. All of the fighting is just for bragging rights and to set each party up for the next election. If you don't realize that, perhaps you need to stop paying attention to the mainstream media and start thinking for yourself.
http://www.google.com/hostednews/ap/article/ALeqM5hQtJLTMCxp5OdQHbnCgmTL-pk6wAD98PBE5G2
You should note that prior to winning the election, Obama mentioned the critical need to restructure free trade. But once his advisers got hold of him, he dismissed the idea. Instead, he has been echoing warnings by other leaders about protectionism, but only because his puppet masters have told him to say this. It should be clear by now what is going on and who is running the show. It certainly isn't Obama.
http://www.avaresearch.com/article_details-201.html
These elitists could care less about working-class Americans. They don't care that millions are suffering. They only care to preserve and strengthen their power and wealth. That is specifically why free trade will never be restructured. It's too lucrative for corporate America.
Part 2 continues here http://www.avaresearch.com/article_details-282.html




By Mike Stathis
www.avaresearch.com
Copyright © 2009. All Rights Reserved. Mike Stathis.
Mike Stathis is the Managing Principal of Apex Venture Advisors , a business and investment intelligence firm serving the needs of venture firms, corporations and hedge funds on a variety of projects. Mike's work in the private markets includes valuation analysis, deal structuring, and business strategy. In the public markets he has assisted hedge funds with investment strategy, valuation analysis, market forecasting, risk management, and distressed securities analysis. Prior to Apex Advisors, Mike worked at UBS and Bear Stearns, focusing on asset management and merchant banking.
The accuracy of his predictions and insights detailed in the 2006 release of America's Financial Apocalypse and Cashing in on the Real Estate Bubble have positioned him as one of America's most insightful and creative financial minds. These books serve as proof that he remains well ahead of the curve, as he continues to position his clients with a unique competitive advantage. His first book, The Startup Company Bible for Entrepreneurs has become required reading for high-tech entrepreneurs, and is used in several business schools as a required text for completion of the MBA program.
Restrictions Against Reproduction: No part of this publication may be reproduced, stored in a retrieval system, or transmitted in any form or by any means, electronic, mechanical, photocopying, recording, scanning, or otherwise, except as permitted under Section 107 or 108 of the 1976 United States Copyright Act, without the prior written permission of the copyright owner and the Publisher. These articles and commentaries cannot be reposted or used in any publications for which there is any revenue generated directly or indirectly. These articles cannot be used to enhance the viewer appeal of any website, including any ad revenue on the website, other than those sites for which specific written permission has been granted. Any such violations are unlawful and violators will be prosecuted in accordance with these laws.
Requests to the Publisher for permission or further information should be sent to info@apexva.com
Books Published
"America's Financial Apocalypse" (Condensed Version) http://www.amazon.com/...
"Cashing in on the Real Estate Bubble" http://www.amazon.com/...
"The Startup Company Bible for Entrepreneurs" http://www.amazon.com...
Disclaimer: All investment commentaries and recommendations herein have been presented for educational purposes, are generic and not meant to serve as individual investment advice, and should not be taken as such. Readers should consult their registered financial representative to determine the suitability of all investment strategies discussed. Without a consideration of each investor's financial profile. The investment strategies herein do not apply to 401(k), IRA or any other tax-deferred retirement accounts due to the limitations of these investment vehicles.
© 2005-2019 http://www.MarketOracle.co.uk - The Market Oracle is a FREE Daily Financial Markets Analysis & Forecasting online publication.

Only logged in users are allowed to post comments.
Register/ Log in