Stock Market Ends Second Quarter With a Whimper
Stock-Markets
/
Financial Markets 2009
Jul 01, 2009 - 03:52 AM GMT


The unexpected fall in US consumer confidence and a Fannie Mae report showing a rise in mortgage delinquencies startled still-sleepy markets yesterday. The Conference Board's measure fell by nearly six points in June to 49.3, as both the current conditions and expectations indices fell. That spooked equities, with the Dow Jones going from up about 20 points to down 85 points in short order. The entrails of the confidence report were not encouraging.
Consumers were noticeably less upbeat about the labour market – apparently they didn't view a decline of "only" 345,000 jobs in May and a rise in the unemployment rate to 9.6% as another "green shoot" – and seemed to have gloomier attitudes due in part to rising gasoline prices. Commodities were hammered across the board. Wheat and corn futures traded limit down, oil fell 2%, natural gas lost 2.2%, and gold lost 1.5%. That said, taking a step back, the bulls won in Q2 as US stocks have amazingly managed to deliver their best quarterly return since 1998 with the Dow up 11% and the Nasdaq up 20%.
Today's Market Moving Stories
The US Fed's San Fran president Janet Yellen gave one of the most dovish speeches you will ever hear. She sees the possibility of the funds rate remaining near zero for years based on the amount of slack in the economy and that the Fed won't detail the timing of their exit strategy. She sees the recession ending later this year, but predicts the recovery will be "frustratingly slow". She also sees the risk of further financial stress, led by commercial property, and is worried about the recent rise in mortgage rates. She judged deflation the greater threat than inflation and warned about not repeating the mistakes of 1937 or Japan in the 1990s by tightening policy too soon. Yellen is thought to be close to Bernanke and the policy implications of such comments are broadly USD negative.
The Fed's Bullard echoed some of these views. He suggested that deflation risks are abating, but not eliminated. He hinted that the Fed is working on an exit strategy. The ECB's keeper of the hawkish flame Germany's Axel Weber is quoted in Bild newspaper as saying that the economy will not return to growth until mid-2010.
Japan's key bellwether Tankan business survey came in weaker than expected with the large manufacturer's index rising 10 points to -48 against expectations for -43. The outlook components however, were a little firmer than consensus.
Land prices in Japan fell 5.5% in 2008, marking the first decline in four years as the global financial crisis dealt a blow to the Japanese real estate market. Japan's deepest recession since World War Two sapped demand for housing and office buildings, and tighter credit conditions dampened property investment, weighing on land prices which had been stabilising after more than a decade of declines. Land prices fell in all of Japan's 47 prefectures last year, according to the survey by the National Tax Agency, which covered about 370,000 building lots.
A Positive Case-Shiller Housing Report?
The Case-Shiller report (of home prices in 20 metropolitan districts) was not a mover, yet there was excitement on the news that the price declines are slowing. It may appear remarkable that 9 cities (out of 20) managed to avoid month-to-month declines, up from just 3 last month. At the national level, house prices continued to fall in April, but at a much slower pace. Yet the three and six-month changes are hardly reassuring. So why so much hype? Home prices saw a "striking improvement in the rate of decline in April. Trading in funds launched today indicates investors believe the U.S. housing slump is nearing a bottom," said Yale University economist Robert Shiller. "At this point, the market is predicting the declines are over. My guess would be that home prices are going to level off – they're not going to keep falling."
Isn't this a far stretch? I'd warn instead that the Case-Shiller indices are constructed using non-seasonally adjusted sales prices. Housing activity picks up in spring and the price dynamics tends to improve then. We saw exactly the same developments last year.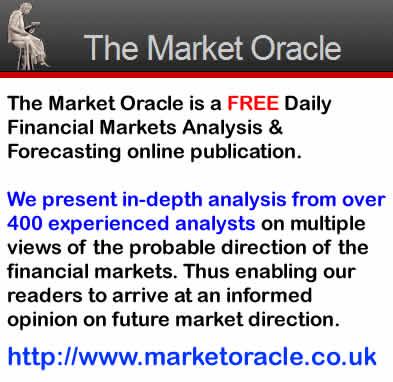 The Never Ending Lisbon Treaty Soap Opera
Germany's Constitutional Court has spoken, and it is quite a bombshell. You would not have noticed if you had read non-German newspapers, or only listened to Commission president Barroso, who within minutes of the judgement declared victory for the Lisbon Treaty – obviously not having read the 147 page judgement, or probably not even the 10 page summary, as the German paper Der Speigel commenting on the "hasty statements of jubilation" from Brussels. The Constitutional Court found the Treaty to be in line with the German constitution, but not a German bylaw, which governs the rights of the two chambers of the German parliament. This will have to be redrafted in the summer. The Court has ruled the Bundestag and the Bundesrat need to have a full vote before the government agrees to extension of powers of the EU, for example a shift from unanimity to qualified majority voting.
Furthermore, and this is probably the most sensational aspect of the ruling, the Court ruled explicitly on the question of the finality of European integration, by stating that ultimate sovereignty must rest with the member states. German newspapers and various constitutional experts quickly interpreted this statement as marking the finality of European integration. In addition, the Court did not only strengthen parliament but also itself, by insisting that it will continue to oversee cases that touch on democratic rights of German citizens. Frankfurter Allgemeine said in a comment that the Court had already granted itself the right in his judgement on the Maastricht Treaty, but the present judgement goes much further. It will not be limited to a few isolated cases, but there are already a number of issues where European law and German constitutional law seem to conflict.
Equities
Stocks in the news this European morning include M&S who, due to warmer weather and promotions, posted their smallest quarterly decline in sales in two years, beating analyst's expectations. The stock opened 2.6% up. Other movers on a quiet morning include French caterer Sodexho which also beat the Street due to a strong performance in overseas markets (India, China and Latin America). Insulin maker Novo Nordisk is bid on a Goldman Sach's recommendation. RBS is also up on reports it is to sell its Asian units to either Standard Chartered or ANZ bank (depending on which wire you read). The Times is reporting that Tesco may be a possible suitor for nationalised Northern Rock. Then again there is also muted to be interest from Virgin Group.
All Nippon Airways, Japan's second-largest airline, plans to raise more than $1.6 billion in a public share offering, five sources familiar with the matter said, sending ANA shares tumbling nearly 6%.
Citigroup is in the final stage of talks to sell its Japanese trust bank, NikkoCiti Trust and Banking Corp, to a Nomura Holdings Inc subsidiary for an estimated $210 million.
Ireland's EBS building society has released an interesting housing report showing affordability levels have returned to mid-1990s levels. By the end of July 2009, the proportion of net income required to fund a first time mortgage will have fallen to 13.9% compared with 21.8% in July 08 and 24.1% in July 07. Net monthly mortgage repayments for a first-time buyer couple now stands at €749 compared with €1,203 in July 2008. Average first time buyer house prices have already fallen by almost 28% in real terms since their peak in March 2007.
Data Ahead Today
At 09:30, UK PMI for June should improve to 46, indicating activity is contracting at a slower pace.
Later at 15:00 US ISM will be released with prospects for manufacturing continuing to improve as the free-fall in capital spending has mostly run its course and the inventory overhang is being reduced. I expect the ISM to rise further to 45. Also at 15:00, US construction spending for May should fall by 0.6% as a jump in spending on home improvements is reversed. US vehicle sales is out at 17:00. While significant headwinds remain, sales should hold at around the 10.0 million unit pace.
Will Michael O'Leary Bring Naked Staff In For Ryanair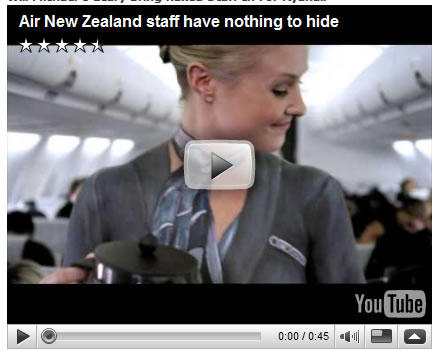 And Finally… A Good Old Wednesday Rant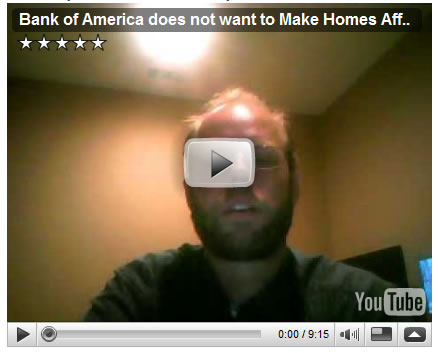 Disclosures = None
By The Mole
PaddyPowerTrader.com
The Mole is a man in the know. I don't trade for a living, but instead work for a well-known Irish institution, heading a desk that regularly trades over €100 million a day. I aim to provide top quality, up-to-date and relevant market news and data, so that traders can make more informed decisions".
© 2009 Copyright PaddyPowerTrader - All Rights Reserved
Disclaimer: The above is a matter of opinion provided for general information purposes only and is not intended as investment advice. Information and analysis above are derived from sources and utilising methods believed to be reliable, but we cannot accept responsibility for any losses you may incur as a result of this analysis. Individuals should consult with their personal financial advisors.
© 2005-2019 http://www.MarketOracle.co.uk - The Market Oracle is a FREE Daily Financial Markets Analysis & Forecasting online publication.

Only logged in users are allowed to post comments.
Register/ Log in