News Alert: Brazil and China Trump Dow! Again!
Stock-Markets
/
Emerging Markets
Jul 02, 2007 - 09:01 AM GMT

Martin here with a news alert investors would be foolish to ignore: Our favorite overseas markets — Brazil and China — are leaving the Dow in the dust! Again!

Just in the past four months …
The ETF representing China's leading 25 stocks (FXI) has surged 40.9% — three and a half times better than the Dow.
The ETF tracking Brazil's blue chips (EWZ) is up 44.1% — nearly four times more than the Dow!
If this were a one-time event, maybe you could write it off as a freak accident. But that's definitely not the case:
The same pattern I just told you about in the past four months is also evident over the last 30 months: These markets greatly outperformed the Dow in 2005. They greatly outperformed in 2006. And they're doing it again — right now.
If this were strictly a market phenomenon, driven largely by speculators and divorced from the realities on the ground … then , there might be grounds for skepticism.
But nothing could be further from the truth! Brazil's economy is expanding nearly seven times faster than ours. China's is expanding fifteen times faster.
Or …
If the latest news pouring out of Brazil and China foreshadowed a slowdown, perhaps it might be time for investors to think twice. Instead, the news pouring out of Brazil and China signals continuation and even acceleration .
In Brazil …
The ethanol and sugar cane industries are taking off, just as I told you they would :
Brazil's largest Construction giant, Construtora Norberto Odebrecht, just announced plans last week to invest some $2.6 billion in ethanol, following a host of other local and international investors that are flocking to this fast-growing sector.
Even Archer-Daniels-Midland, America's largest ethanol producer, says it's getting ready to jump into Brazil, a resounding endorsement of Brazil's sugar-cane based ethanol.



Demand for Brazil's natural resources

— like nickel and iron ore — is rising at a quicker pace. As a result, the earnings of Brazilian resource companies like the one I've highlighted here many times — Companhia Vale do Rio Doce — have exploded higher. Just last month, Vale announced that its first-quarter profit jumped 85%. Among the main reasons: A 9.5% rise in iron-ore prices and a doubling of nickel prices.

Millions of Brazil's previously impoverished households are joining the ranks of the middle class

, opening bank accounts, paying taxes, spending more. And Brazil's consumer interest rates are coming down from their previous lofty heights. So retail sales are surging — up 11.6% in March and 7.5% in April.

Millions more are taking to the road

. New vehicle registration is up a dramatic 29% in May. And there are so many Brazilians traveling abroad, when I try to book tickets to São Paulo, finding an empty seat is a mini-nightmare.

Brazil's trade surplus this year is already $19.6 billion

, thanks to a 20.8% surge in exports from last year.

Brazil's currency, the real, has jumped 19% in the past year alone

— the best single performance among the 16 most actively traded currencies in the world today. That means the real is rising not only against the weak U.S. dollar, but also against the strong euro and even against the stronger New Zealand dollar. Result: International capital is flocking to Brazil.
No country is problem free. But overall, Brazil's economy is in a sweet spot: It has lifted off from the launch pad. And it's now on a rapid growth trajectory to overtake Italy by 2025 and France by 2031. Even the International Monetary Fund says it's "proud of the performance of Brazil," applauding the country's strong currency and high growth.
In China …
The trade surplus is unstoppable.

In May, it reached $22.5 billion, up by an astounding of 73% from the previous year. And despite the latest U.S. reaction to contamination in some Chinese-made goods, China's exports continue to surge. Reasons:
Momentum: Exports to the U.S. alone rose from just $51.5 billion in 1996 to a staggering $287.7 billion in 2006. That's a massive, broad-based trend, encompassing thousands of products that Americans are continuing to buy regardless of perceived risks.
Diversity: About four-fifths of China's exports are shipped to other countries, where the response to the recent scares has been muted. Demand for Chinese products is continuing to rise in Japan, Australia, Brazil, the European Union and every one of the world's largest consuming nations.



China's companies are now raising more capital for expansion than ever before in history:




This month, for example, the shares of China Cosco Holdings, Asia's largest container line, almost doubled in one day when the company's $1.98 billion stock sale attracted record demand. That single event lifted the company's total market value to $17 billion, surpassing Mitsui O.S.K. Lines as the world's second-largest shipping company.
Just in the past two months, China's state-controlled companies have announced plans to sell more than $13.5 billion of shares in China. Anhui Conch Cement, the country's biggest maker of the construction material, is raising $1.4 billion. And PetroChina, already the world's fourth biggest company, has just engaged UBS to help it raise $5.9 billion.

Hundreds of millions of Chinese citizens are earning more, buying more, traveling more, and investing more.




That's why China's auto sales surged by 25.3% in May, compared to the year earlier. For the first five months of the year, they're up 22%.

That's why, also in May, China's 20 airline carriers sold more seats, filled more cargo space, and made the most money in their history.

It's why China Mobile, already the wireless carrier with more customers than any other in the world, added a record number of subscribers for the eighth month in a row: 5.5 million new users in May alone! 5.3 million in April!

And it's why Chinese investors have opened an astounding 27 million brokerage accounts so far this year, FIVE times the number opened in ALL of 2006.
Look. Brazil and China are worlds apart — very different histories and little in common culturally. But when my team and I walk the streets of their cities or travel the roads in their countryside, we see they are both mobilizing the same forces at approximately the same time

Both Brazil and China still have massive pools of cheap labor and remain highly competitive with the U.S. and Europe.
Due to its youth and relatively high birth rate, Brazil's labor pool has expanded rapidly over the past few years — from 76 million in 2003 to 96 million in 2007. But compared to the U.S., average wages are extremely low.
The average gross monthly salary for an airline pilot in Brazil is $2,662. In the U.S., it's $11,253.
Brazil's auto mechanics typically earn only $392 per month. American mechanics make an average of $3,118, nearly EIGHT times more. Brazil's carpenters make just $309 monthly; teachers a meager $488.
In China, despite recent increases, wages are even lower than Brazil's. The average salary for an airline pilot, for example, is only $899 per month; for a car mechanic, a meager $136.
But simple dollar-for-dollar comparisons don't tell the whole story. The Chinese airline pilot, although earning only $899, can actually buy goods that would cost $3,249 in the U.S., and the mechanic, earning just $136, can buy goods worth $491. So even with the lowest wages in the world, workers in both countries are buying more and more. Indeed …
| | |
| --- | --- |
| | Both Brazil and China have some of the most rapidly expanding domestic markets in the world today. |
Nearly everywhere in Brazil and China, there's resurging capitalism and new affluence. And in both countries, this new wealth has catapulted a large portion of their populations from the 19th century to the 21st in less than a decade.
In Brazil, the government has sponsored the integration of at least 11 million of the poor into the economy.
In China, the number of urban households has nearly doubled in ten years, with middle class households among them jumping from 7% to 22% since 1995 … and likely to make up SEVENTY-FIVE percent by 2015!
| | |
| --- | --- |
| | In both countries, we have witnessed all this with our own eyes; and if you visit there, you will too. |
I am no stranger to these two giants.
I first went to Brazil when and I was six . I began my research on Asia when I was 20. My doctorate covered both.
Plus, our team of analysts is repeatedly on site — to make sure the reality on the ground matches the numbers on paper … to bring home the best opportunities they can find … and to help you make money.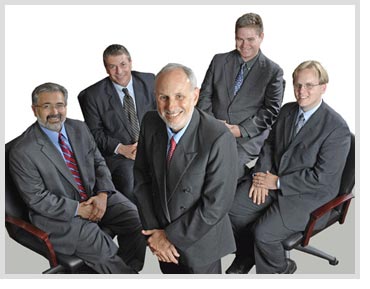 Tony Sagami just got back from China, Japan, and Taiwan.
Larry Edelson just landed in Asia on Friday.
Sean Brodrick will soon be off to Canada again.
I go to Brazil in October and December.
Poor Mike Larson! He's the only who has to stay home and mind what's turning out to be one of the worst performing large economies in the world today: Ours.
But no matter where we go abroad, we see a similar pattern everywhere: Expanding demand from burgeoning middle classes. Bustling activity in newly opened markets. Surging sales, profits and asset values.
And sadly, no matter where we look at home, we see the spreading woes of the housing bust. Just look at the newly released sales data confirming the bust Mike has been warning you about … or the collapse of the Bear Stearns hedge funds I covered here one week ago.
I don't tell my team members what to write — let alone what to think. But we're all in agreement: The greatest opportunities in Brazil, China and other overseas markets are still to come.
I trust you are already profiting. If not, you're certainly not too late. And if so, I suspect you may be just scratching the surface.
Your next step: Visit this site with our latest profit report and specific instructions . Then take it from there.
Good luck and God bless!
By Martin Weiss
This investment news is brought to you by Money and Markets . Money and Markets is a free daily investment newsletter from Martin D. Weiss and Weiss Research analysts offering the latest investing news and financial insights for the stock market, including tips and advice on investing in gold, energy and oil. Dr. Weiss is a leader in the fields of investing, interest rates, financial safety and economic forecasting. To view archives or subscribe, visit http://www.moneyandmarkets.com .
© 2005-2019 http://www.MarketOracle.co.uk - The Market Oracle is a FREE Daily Financial Markets Analysis & Forecasting online publication.

Only logged in users are allowed to post comments.
Register/ Log in