Tips For Investment Success
InvestorEducation
/
Learning to Invest
Nov 13, 2021 - 04:06 PM GMT

We live in an information society - however, the information that we receive cannot always be relied upon. That information is supplied by the mass media and is often the product of pundits in cyberspace - that obviously might not be those who are the best sources of information. However - as a logical human being you may very well have more logical ideas. But - even given that insight there are some hints and tips that can provide guidelines that will improve the performance of your portfolio.
So here are some hints and tips from those who know a portfolio and how to make it provide them with an income in a time of high uncertainty.
There is a tremendous amount of information that is available to those who want to enter into the realm of cyberspace. The print media still has a gravitas that is not easy to match. Then there are friends and family - and they can be tremendously influential in shaping your thoughts. Given all these inputs, how do we find that path towards a personal investment that actually delivers,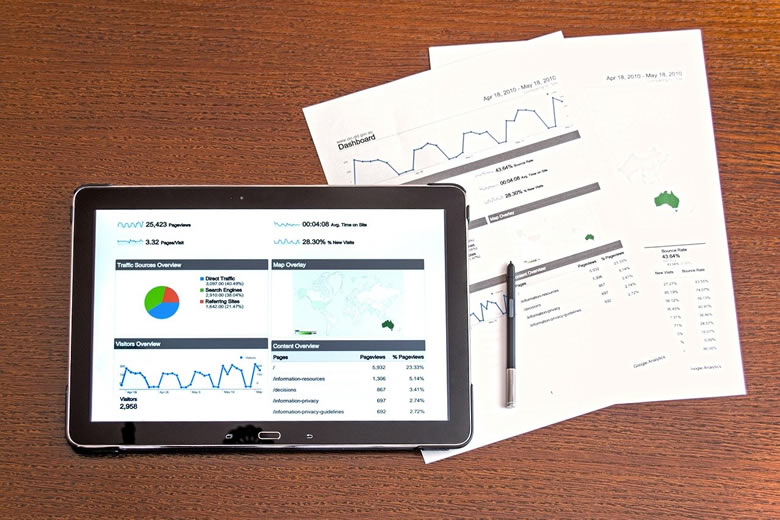 There are some simple factors that should be considered when trying to reach that personal financial goal. Here are a few of those.
1. Automate the Process.
Your financial service provider can make it easy to automate investment. Month by month a brokerage or investment company will set in place mechanisms for you to enjoy the benefits of automatic investment plans. These plans will purchase what investment managers regard as the best bets to increase the value of your portfolio. Your bank account will be debited automatically - and that frees you from having to make a decision - a good thing.
2. Timing the markets - A Bad idea.
Getting in and out of a market is a really bad idea. If you have a short-term mindset you are almost always going to lose money. The market works in waves, one day up and one day down. Stay confident in your investments. If you are prepared to ride out what investment analysts call 'dollar cost averaging' you'll come out on top of the investment curve. Put simply, the same number of dollars per month when the markets are hitting the roof means you get a greater amount of shares for less - lower and you can buy more.
3. Early to Rise.
Get in early. That doesn't mean about individual stocks - it means that the sooner that you decide to get into the stock market the better it is for you. put away something each year and before long your returns will meet your financial goals. Earnings compound and that is where the real money is.
4. RA's are Big Money.
Retirement accounts offer great tax benefits and it is never too early to start thinking long term. Some of those initial investments are tax - deductible. (think IRA's and 401Ks). Some are different - you pay the tax upfront but not when you take the money out. The best of both worlds is when your employer matches your constributions.
5. Diversification.
Any stock investment portfolio is protected against risk by diversification. Hold stocks that go up while others go down. Many favor precious metals and commodities which can protect your portfolio from the risk of interest rate fluctuation. Take a look at overseas markets - the dollar may not be the only game in town.
6. Just how much can you afford?
The idea of risk tolerance is incredibly important. Loses can impact your lifestyle and that of your family. You need to know just how much you can afford to lose. A couple of dollars lost may not impact your lifestyle, but stable / non-volatile investments like property investment may be better for you. Opportunity goes hand in hand with risk.
7. Keep current.
Research is possible the most important part of making a qualified decision when it comes to investment. Keep reading and noticing how relationships various inputs shape markets. Keep up to date with news reports and always pay attention to economically focused websites and pundits. Get an understanding of markets.
8. Commissions can be Bad.
Professional advisors can be worth their weight in gold - but they can also force you into a corner where you think that you have no choice but to pay them a commission on transactions they recommend. Be careful and make sure that you know what sort of commission stricture you will be enjoying.
9. Portfolio Awareness.
Make sure that your portfolio is balanced - what might seem like a great idea today might not seem so great tomorrow. Remember. The world economic climate is ever-shifting - and you might need your money to be freed tomorrow. Make sure that your financial advisor knows your unique requirements. And make sure that the advisor that you have is able to move with the times. Your portfolio might need to change regularly.
10. Time is of the Essence.
Risk is part of a balanced portfolio. Make sure that you are balancing sort, medium, and long-term risk. A retirement annuity is usually as safe as houses. Gold is good. But make sure that your portfolio is balanced - find an advisor that can help. That is the key to financial security. ANd be patient - investment is not a game for the impatient.
By Mark Adan
MarkAdanSEO@gmail.com
At Animuswebs.com, we specialise in content-led Online Marketing Strategies for our clients in the Marketing, Finance, Business industry and other sectors. With our professional writing team and our superb content creation programmes we achieve great marketing successes for our clients.
Copyright 2021 © Mark Adan - All Rights Reserved
Disclaimer: The above is a matter of opinion provided for general information purposes only and is not intended as investment advice. Information and analysis above are derived from sources and utilising methods believed to be reliable, but we cannot accept responsibility for any losses you may incur as a result of this analysis. Individuals should consult with their personal financial advisors.
© 2005-2019 http://www.MarketOracle.co.uk - The Market Oracle is a FREE Daily Financial Markets Analysis & Forecasting online publication.

Only logged in users are allowed to post comments.
Register/ Log in