U.S. Unemployment Statistics Numbers, Official, Unofficial, Real
Economics
/
Recession 2008 - 2010
Dec 08, 2009 - 08:45 AM GMT


Last Friday we got word that the employment picture in the U.S. improved substantially over the month of November. According to the Labor Department, the nation shed 11,000 jobs, a mere fraction of the 130,000 economists were expecting.
The news came as a shock to many. In fact, president Obama reportedly corrected his chief economic adviser when she first told him the news, saying "You mean a one hundred and eleven thousand job loss?"
And make no mistake — I'm as happy and as surprised as everyone else to hear the better-than-expected news.
But in my mind, there are deeper issues at hand when it comes to the employment picture here in the United States …
Let's Start with the Very Way Washington Measures Employment in the First Place …
Along with the 11,000-new-jobs-lost number, we also learned that the nation's unemployment rate dipped to 10 percent from last month's result of 10.2 percent.
That's another encouraging sign, though it still represents a situation as bad as we've seen in decades.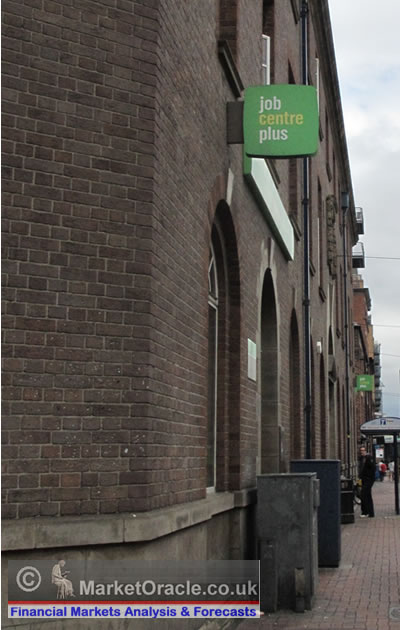 If you stop looking for a job, you're not considered unemployed in the official data.
What's more disconcerting to me is the fact that this official measure of unemployment is dubious in the first place.
Consider some of the people that it does not include:
Anyone who is "discouraged" — i.e. they have basically given up on looking for work

Anyone who has taken a part-time job even if they were formerly a full-time employee (known as "marginally attached")

And the legions of folks who are now "underemployed," meaning they are working jobs that pay far less than before — engineers driving cabs, for example …
Thus, we should be asking two important questions:
First, what is the nation's real unemployment rate?
Interestingly enough, the Bureau of Labor Statistics also keeps what it calls "alternative measures of labor underutilization."
No, you won't hear this touted in a government press release, but it's buried here on the BLS website.
The U-6 number, which includes marginally attached workers, workers with part-time jobs because of economic reasons, and other categories shows the current jobless rate is 17.2 percent.
And realize that there's really no way to include people who have taken major paycuts or other under-the-radar losses.
Second, will those underemployed folks ever find jobs comparable to what they once had?
My personal answer is "some will, but other broad categories will not."
Consider all the Johnny-come-lately realtors, mortgage brokers, and contractors who were riding the housing bubble for all its worth.
And consider other workers — like factory hands who were benefiting from over-the-top overtime payouts and other unsustainable trends.
Heck, this excerpt from a recent Wall Street Journal story on the underemployed proves my point:
"Mr. Crane had been earning more than $100,000 a year operating heavy machinery at Delco, a former unit of General Motors … but when he lost his job he was thrust into a netherworld of part-time gigs: working the registers at Taco Bell, organizing orders at McDonald's, whatever he could find."
Now, don't get me wrong. I feel bad for Mr. Crane. But am I the only one who finds six-figure salaries on factory floors a little shocking? I know someone who runs an entire hospital and makes the same amount!
Sure, when factories were running full-tilt, even folks at chicken processing plants were raking in $70,000 a year or more. But those days are long gone.
Look, I'm not trying to sound callous. I'm just saying that facts are facts. Magical thinking won't change them.
Yet plenty of people have now become so used to the really good times — or are so far in debt — that they aren't willing or able to accept even merely good times
Consider this tidbit from another Wall Street Journal story published last month:
"Paul Joegriner hasn't worked since March 2008, when he was laid off from his $200,000-a-year job as chief executive officer of a small bank. But you wouldn't know it by appearances.

"His wife, Marzena, shuttles their two young children to private school every morning. The family recently vacationed in Virginia Beach, Va., and likes to dine on Porterhouse steaks. Since losing his job, Mr. Joegriner, 44 years old, has had several offers. He's turned each down in hopes of landing a position comparable to what he held before."
Now, if we were talking about job offers with pay cuts of 50 percent, I could sympathize. But Mr. Joegriner reportedly said no to one offer that paid $140,000 a year in a lower-cost area!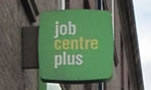 Even as the overall picture improves, our country will continue to wrestle with a protracted decline in available jobs and salaries as well as a credit hangover.
And this is not an isolated story. In my personal life, I know of someone who stubbornly refused to take a comparable job because it was a mere one hour from his current town.
The fact that people like this continue to collect unemployment — and even have their benefits extended — while millions of others are genuinely struggling and going uncounted demonstrates just how jarbled this country's jobs situation is right now.
More importantly, all of these issues raise serious questions about the sustainability and rate of our economic recovery, especially with so much of GDP tied to consumer spending and so many consumers still struggling with credit hangovers from the days of excess.
So I don't care what the latest job number says … I will continue to suggest that investors keep their core portfolios invested in more conservative companies, in more defensive industries, and in assets that produce strong income streams.
The recession seems to be abating, but many structural problems remain. And some of them are in our collective psyche.
Yes, we should remain hopeful. We should continue to try and make hay while the sun shines in the markets, too. But we should also remember that even an official unemployment rate of 10 percent is hardly something to celebrate.
Best wishes,
Nilus
This investment news is brought to you by Money and Markets . Money and Markets is a free daily investment newsletter from Martin D. Weiss and Weiss Research analysts offering the latest investing news and financial insights for the stock market, including tips and advice on investing in gold, energy and oil. Dr. Weiss is a leader in the fields of investing, interest rates, financial safety and economic forecasting. To view archives or subscribe, visit http://www.moneyandmarkets.com .
© 2005-2019 http://www.MarketOracle.co.uk - The Market Oracle is a FREE Daily Financial Markets Analysis & Forecasting online publication.

Only logged in users are allowed to post comments.
Register/ Log in