The Non-Nonsense Guide to Getting Started With Stocks
InvestorEducation
/
Learning to Invest
Sep 29, 2019 - 04:26 PM GMT

For much of the history of global stock markets, professional traders dominated. They had the access and the knowledge required to manage complex investments and time market movements to extract maximum profits. Then, in the early 1990s, the internet changed everything.
That was when companies like E*Trade opened up shop and started to offer everyone the chance to trade stocks without a middleman. In the years since, the number of individuals who own stocks has gone up. In the US, over half of the population owns at least one stock, while almost everyone in the UK has some stock exposure through pension funds and stocks and shares ISA accounts.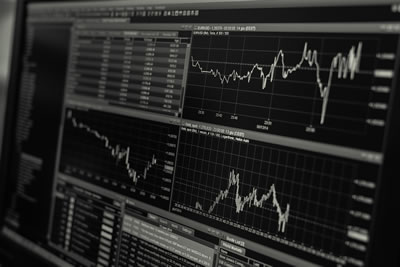 Still, a look deeper into the statistics indicates that the vast majority of stocks are owned by a very small sliver of the overall population, particularly in the US. That is one of the reasons that income inequality has exploded in recent years, as the investor class reaps the benefits of a booming stock market. When asked why they don't buy-in, many people cite their own lack of knowledge of the markets as the reason.
That's a poor reason to miss out on the biggest wealth-generation engine the world has ever known. To help remedy that, here's a brief, no-nonsense guide to help the average person get started investing in stocks.
Step One: Learn the Basics
Today, there's no real excuse for remaining ignorant of the way that stock markets operate. There have been thousands of books authored on the subject, and there's no shortage of online guides to help neophytes get started. For those that need a more structured learning method, there are even stock trading courses offered entirely online that contain everything you would need to know to begin investing (and even some more advanced knowledge that will help significantly). The bottom line is, the first step is to acquire the basic knowledge you need to begin, and then dive right in.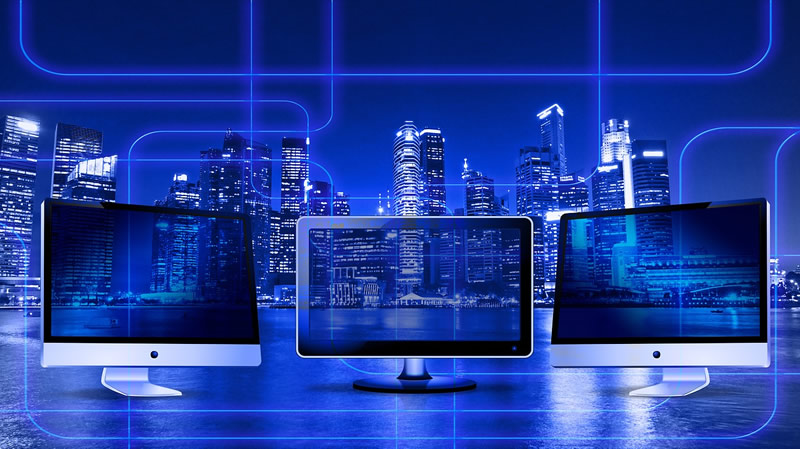 Step Two: Open an Investing Account
Even if you're going to handle the bulk of your trading work yourself, you will still need to open an account with a brokerage that will execute your trades for you. In general, a standard online brokerage account is the way to go – unless you prefer a more hands-off approach. In that case, there are a variety of robo-advisor accounts that offer automated trading based on financial goals you set upon opening your account. Once you have an account set up, you'll be able to start putting the knowledge you gained in step one to use.
Step Three: Create a Budget
One of the most important things any new investor must do is to create an investment budget. The first step is to figure out how much money you will be able to set aside for an initial investment. In general, a good rule of thumb to go by is to figure out what your financial goals for the next five years look like, and how much they should cost. Include things like automobile and home purchases, or any other large expenditures you see coming up. The money you need for those things should not be part of your new investment account.
This is because you'll want whatever money you invest to stay invested for at least five years to account for short-term fluctuations in the stock market. If you take a look at the performance chart for the Dow Jones Industrial Average (DJIA) for the last ten years, you'll see why. Over that time, the market has been on an upward trajectory. From time to time, though, there were some steep declines that could rob you of gains if you had to sell your holdings at the wrong time.
Step Four: Start With Mutual Funds and ETFs
Although every investor will have different needs and goals, few will have a real reason to start trading by buying shares in individual companies. It's a far better option to start off with investments that offer good diversification while you get your feet wet and get a feel for the broader market. Today, two of the most popular options to do this are mutual funds and ETFs (exchange-traded funds). A mutual fund is like buying a share of a large-preexisting basket of stocks and commodities managed by a professional trader. It's a great way to achieve instant diversification without investing a large sum. ETFs are similar, except that they are actively traded on the market as a stand-alone investment throughout the day – so they're easier to sell if you want to change your position.
Step Five: Reinvest Your Earnings
The last step for a new investor is to make the decision to reinvest as much of your gains as possible. Many new investors can't resist the urge to take profits when they occur and treat them like an unexpected windfall. Instead, they should be plowing as much of their earnings as possible back into their investments – minus what's necessary to cover things like capital gains taxes and any other costs incurred in the process. Doing this will cause your holdings to grow exponentially without requiring additional funding streams. If your other income is already enough to fund your lifestyle, it's always a good idea to let your investments fund themselves for maximum benefit. In short – resist the urge to cash out and spend!
It's Official: You're an Investor
If you've made it this far, congratulations! You're now a full-fledged member of the investor class. By now, it should be obvious that there's no trick to the process. It's not as difficult as it may have initially appeared. All that's required is a little bit of knowledge, some money to invest, and the patience to let your investments pay off. It really is that simple. With these basics mastered, you'll be on your way to financial success and a better future. And, if you enjoyed the process, there are plenty more advanced investing tactics to learn so you can improve your results over time. Either way, you'll have tapped into the same income stream that the world's richest people depend on, and you'll no longer be getting left behind the wealth curve. Good luck, and good fortune!
By Andrej Kovacevic
© 2019 Copyright Andrej Kovacevic - All Rights Reserved Disclaimer: The above is a matter of opinion provided for general information purposes only and is not intended as investment advice. Information and analysis above are derived from sources and utilising methods believed to be reliable, but we cannot accept responsibility for any losses you may incur as a result of this analysis. Individuals should consult with their personal financial advisors.
© 2005-2019 http://www.MarketOracle.co.uk - The Market Oracle is a FREE Daily Financial Markets Analysis & Forecasting online publication.

Only logged in users are allowed to post comments.
Register/ Log in