Understanding and Purchasing different types of Plastic Building Materials Online
Companies
/
SME
Oct 06, 2019 - 03:44 PM GMT

Plastic is by far, one of the most versatile materials that we have created to date. It's diverse use and unique properties make it perfect for all kinds of building materials. It is extremely lightweight, durable and cost-effective. Plastic doesn't occur naturally on our planet and it is created artificially using crude oil as the main material with a mix of organic substances such as natural gas, salt, and cellulose.
The Making of Plastic
The plastic making process is quite simple. The distillation of crude oil leaves behind what is known as 'fractions', and these fractions form the most important ingredient in Plastic manufacturing.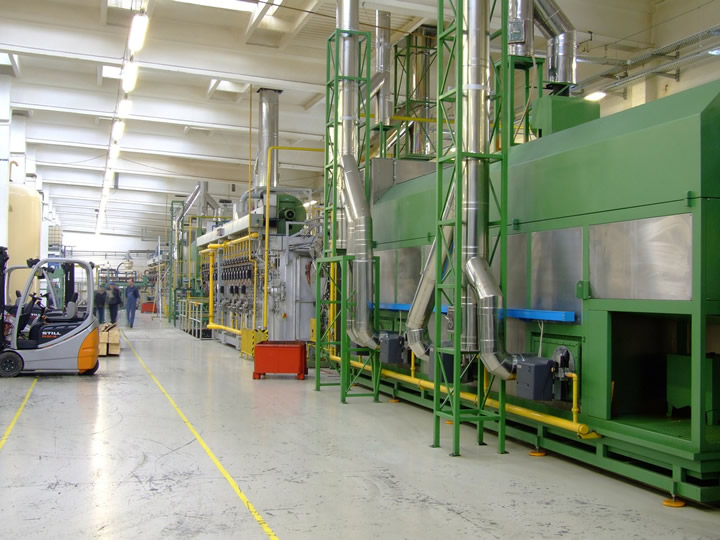 After the collection of these fractions, it goes through two main processes called polymerization and polycondensation and depending on the specific catalysts and add-ons, different qualities and grades of Plastic are subsequently produced.
Types of Plastic
There is huge variety of plastic produced per day in the world, depending on the needs and each of them uses a slight variation of the plastic making formula to give plastic specific qualities. All of the available qualities of plastic can generally be categorized into two main types i.e. Thermoplastics and Thermosets.
The main types used in building material and such are thermosets, mainly because they are unaffected by temperatures while thermoplastics soften and harden with raising and lowering temperatures respectively.
Common examples of thermosets include Epoxide (EP), Phenol-formaldehyde (PF), Polyurethane (PUR) and unsaturated polyester resins (UP), and in our every day life you can see regular use of thermoplastics such as polycarbonate(PC), polyethylene (PE), Polyvinyl chloride (PVC) and Polystyrene (PS), etc.
The Rise of Plastic as the preferred material compared to Natural Materials
It's hard to imagine a time when there was no plastic in the world. All building materials were made from a substance found in mother earth and while it served us for thousands of years, we eventually made it through the industrial age, invented a bunch of things and created new elements that simply did not exist before. But is plastic really superior to its predecessors?
Here are just some of the reasons why Plastic is so prevalent today especially when it comes to Building materials.
The number one reason that sets plastic apart is its ability to sustain damage and retain form. Natural materials such as wood and metals are strong, but they eventually start corroding, unlike plastic.
Secondly, it is extremely affordable and since it is made out of crude oil mostly as a byproduct, it is much cheaper to source and manufacture.
Another beauty of this material is that it can be molded and shaped into pretty much anything. You can specifically suit your needs and specifications and create an increasingly diverse variety of plastic for your business needs which can hardly be said of any of its natural alternatives.
Plastic is the most practical solution for everyday products due to its lightweight nature combined with its flexibility and affordability. Because of this, it has found its way to you in so many shapes and forms, we can't even recognize it for what it is. Everything you own right now has some form of contribution by plastic even the phones in our hands, the clothes in our closets and the cars we drive; all were made possible due to this incredibly versatile material.
The Flip Side of the Coin
As we've listed so many pros for this amazing material, it is fair to also share some of the cons. Unless you've completely shut down your social media and stopped watching youtube, you've undoubtedly come across the damages of plastic on our environment, in cities, in our oceans impacting wildlife and human lives alike.
Even though a world without plastic is difficult to imagine, we should at least give it a thought that what would happen if we don't find suitable alternatives and keep producing it?
Plastic does not biodegrade. Period. So wherever we may dispose of it, it is going to stay there for a long long time, and if you burn it, you are exposing toxins in the air. Combine that with the fact that every single day, more plastic is being produced, it begs the question, 'Where is all this plastic going to go?'
So, in short, it is both a blessing as well as a curse. It is our responsibility to dispose of it properly and be aware of the environmental impacts it causes until we find a suitable alternative.
Can you buy building Plastics online and are they reliable?
There is a huge variety of plastic-based building materials available in the market, and new inventions are making their way to the shelves every day. All of them essential for building, up-keeping, maintaining and repairing the property. From basic tools and equipment for construction like pipes, ducts, and fittings to larger things like tanks and plants, plastic is part of the chain through and through.
You can't always rely on retailers to carry all you need and making more than a few stops to the store costs in time as well as money. The ability to buy these materials online and have them shipped directly to your construction site is a godsend. There is a wide variety of online retailers springing up and while it's great to have, not all of them are reliable and can be trusted especially with large orders.
You should first read up on customer reviews and spend some time researching the company. Take the time out find out exactly all you need and be mindful of sizing and specifications when ordering online. You are looking for a company with excellent customer service, in case you run into any problems.
See Easymerchant if you're looking for a one-stop-shop with a reliable track record and genuine reviews. They are at 4.7 on Trustpilot and have a history of happy customers over a long period of time. They also carry almost all you are going to need on their website.
By Lyle MacLeod
© 2019 Lyle MacLeod - All Rights Reserved
Disclaimer: The above is a matter of opinion provided for general information purposes only and is not intended as investment advice. Information and analysis above are derived from sources and utilising methods believed to be reliable, but we cannot accept responsibility for any losses you may incur as a result of this analysis. Individuals should consult with their personal financial advisors.
© 2005-2019 http://www.MarketOracle.co.uk - The Market Oracle is a FREE Daily Financial Markets Analysis & Forecasting online publication.

Only logged in users are allowed to post comments.
Register/ Log in