Trading Doctor - The Trader As Hero
InvestorEducation
/
Trader Psychology
Jul 09, 2007 - 03:17 PM GMT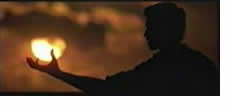 Courage is more exhilarating than fear, and in the long run it is easier. We do not have to become heroes overnight … just one step at a time, meeting each new thing that comes up, seeing it not as dreadful as it appears and discovering we have the strength to stare it down — Eleanor Roosevelt
Seasons come and go, markets change and evolve, but human behavior, which is hardwired into the brain, has not really changed much over many generations. Each of us looks and acts differently, but these are outward manifestations which are subject to societal pressures and ever-changing cycles of fashion and trends. Inwardly, we are all classic, fragile and captivating human beings. We have wants, needs, hopes, dreams, fears, joys and tears. Even now, when we have come so far in time and space of evolution, we are still enchantingly and ever-fascinatingly human. It is simply wonderful!
Every one of you who is reading this wants to learn how to make money from the markets. Over the years, I have provided a number of guidelines and principles to put you on the path to trading mastery. While simple, they are certainly not easy. Take personal responsibility for your trades, cut your losses quickly, stay healthy in mind and body, always practice good risk management , plan your trade and trade your plan, master your emotions, strengthen your neuropsychological capital, learn patience, stay with what is working, and take profits on a regular and radical basis. That sounds all well and good, but the majority struggle daily to figure out how to do it. Most continue to search for this or that method or this or that indicator or newsletter which will give them the answer they seek.
I cannot emphasize too strongly that there is one immutable fact which underlies all successful trading: The answer is within you. It is not out "'there" somewhere. It is about your brain (your true trading system) and how , not what, you think. Traders, with few exceptions, are made, not born. Anyone, given the passion, determination and willingness to work hard, lose, fall down and keep getting up, can learn to trade successfully. I assure you, if I can do it, you can do it. Now I will tell you secret that only a few know: I have two Ph.D. degrees, one in Brain Anatomy, and one in Futures Market Losses. I had to get the latter in order to get a true grip on who I was as a person, and turn myself around completely onto a path of success and consistent profitability. It's a long story, but it took five years and was the most gut-wrenching and painful period I can recall. Would I change one single minute of the excruciating process? Absolutely not! Not one second of it, because all of those seconds brought me to where I am today.
How important it is for us to recognize and celebrate our heroes and she-roes! ... Maya Angelou
The point is this… If I can do it, you can do it.
How? You must totally believe that you are called to trading, that it is the one thing about which you are completely passionate and that you are willing to forego many things in order to succeed. If you can take these steps, you will make it. It's not easy. If it were, everyone would be doing it. But it can be done, and it is within the reach of every one of you who is reading this. You can do it, but you must be willing to sacrifice everything you are for everything you can and will become. You must be willing to change key elements about yourself, particularly the way you think and act in real time when bombarded with conflicting information in an environment where you have total freedom of choice and where the only thing you can control is yourself. Moreover, you must learn to make decisions involving varying degrees of risk in an atmosphere of real time and total unpredictability. You must learn to change the way you think and what you have been taught about right and wrong and good and bad. You must entrain the qualities of being counterintuitive and peripatetic. You must become a chameleon, and a great actor, an acrobat on the largest and most intimidating stage in the world. Most of all, you must be absolutely determined and passionate about it.
And then what? What do you have left in your life once you have made it? What happens when you finally do "get" it, and trading becomes relatively effortless and you are consistently making more than you are losing? What is up with the trader who is wildly successful, has all the" stuff" he or she needs, and yet keeps trading? Why is that? Is it greed, and the need to keep making more and more money in the face of abundance? Yes, in part it is. But there is much more and on an intensely deeper level.
Why do we trade? Why do successful and wealthy traders keep trading, some of them into their 80's or until death? Passion. Challenge. Continual striving to be better and better with each passing day. Mastery. Freedom. And what do most of these great traders have in common, besides the ability to amass (and keep) large amounts of money?
The answer may surprise you as much as it delights me. They have in common: an attitude of gratitude, humility, manifestation of kindness to themselves and others and an intense understanding of their personal neuropsychology and the mass neuropsychology of the markets. They have learned from the greatest and most brutally honest psychotherapist in the world: the financial markets. They have suffered, been beaten down, brutally battered, lost money, but kept the therapy going because they knew that somewhere inside of them was the person they wanted to be. After intense personal pain and internal searching, they found out who they really are and embraced it without fear. They went to the darkest recesses of their souls and emerged as their own hero. Now, they bring flowers to themselves instead of waiting for someone to send them flowers.
Their wants have been met, so they work on their needs. For them, trading becomes an activity which nourishes and uplifts the spirit. They approach the markets with humility and passion, yet can be fierce ambushing wolverines while in the trading moment. They can be sharks, waiting to feed on the poor little fishes. Yet, they are chameleons. For the master, trading is a game to be played to the ultimate scope of his or her ability. He/she never forgets the ones that got away, the Ph.D. in losses, the missed opportunities, the times when he/she was the little fish. A master remembers these bitter, gut-wrenching times and has them etched in the hippocampal memory so as to never forget.
Masters have rich and full lives outside of trading, especially those who took the time to keep family and friends in some degree of intactness. They cherish relationships and put people before money. People first, money second and "stuff" third. They value and reward those who have supported and loved them. They cherish and love themselves. They are kind to themselves and others and recognize that kindness is the greatest gift we give to each other. Even the most successful traders and investors with the highest degree of longevity approach the markets with humility. They are non-confrontational and go flexibly with the flow. They are in sheer joy with the moment. It is the perfect moment, and they are always in it. They are in gratitude for the privilege of partaking of the gifts which they receive from the market. For them, trading is a spiritual activity!
My greatest hope for each of you is that you never forget this. In the end, it is always about gratitude, humility, kindness and love. Love what you do, and those who nurture and sustain you. Focus on yourself, who you are, and what you want and need and then practice and keep practicing. Do what you truly love, and the money will always follow. In the process, you will begin to see that you are evolving and growing your capital: financial capital, mental capital, emotional capital, and — as the topic of this essay — spiritual capital.
Thank you for the opportunity to share with you my experience, strength and hope. I wish each of you everything and more that you wish for yourself.
When you feel like all is gone, look inside you and be strong. And you'll finally see the truth, that a hero lies in you… from " Hero", Mariah Carey
By Dr. Janice Dorn, MD, PhD
Prescriptions for Profits
www.thetradingdoctor.com
Signup for your risk-free subscription to the Trading Doctor Newsletter. If you are not completely satisfied that our newsletter is for you just let us know, via email, within 7 days of your subscription date and we'll immediatly refund your money.
© Copyright 2006-07 -- Janice Dorn, M.D., Ph.D. -- Ocean Ivory LLC
Dr. Janice Dorn is a graduate of the Albert Einstein College of Medicine, where she received her Ph.D. in Neuroanatomy. She did her postdoctoral work in Neurophysiology at the New York Medical College. She received her M.D. from La Universidad Autonoma de Ciudad Juarez, did one year of clinical clerkships in Phoenix, Arizona. and then completed a Neurology Internship at The University of New Mexico in Albuquerque. For the past twelve years, Dr. Dorn has focused her attention on trading, mentoring and commentary in the financial markets, with emphasis on Behavioral NeuroFinance, Mass NeuroPsychology, Trading NeuroPsychology, Futurism and Life Extension. A graduate of Coach University, she is a full time futures trader and trading coach. Dr. Dorn is the author of over 300 publications, relating to Trading and Investing Neurouropsychology, Market Mass Neuropsychology, Behavioral Neurofinance, and Holistic Wellness and Longevity.
© 2005-2019 http://www.MarketOracle.co.uk - The Market Oracle is a FREE Daily Financial Markets Analysis & Forecasting online publication.

Only logged in users are allowed to post comments.
Register/ Log in