Dean Baker: Commission on Fiscal Responsibility and Reform Was Doomed From the Start
Politics
/
Market Regulation
Jul 22, 2010 - 10:02 AM GMT


I thought this interview with Dean Baker was interesting. I obviously do not agree with everything that he says, especially regarding the deficits and the attitude of the markets towards them. The US markets are far removed from being efficient mechanisms of capital allocation these days, and as such are unreliable indicators of just about everything except the latest trading fads and speculative excess.
But Mr. Baker touches on one point that gives me much room for thought, and that is the enigmatic president, Barack Obama. His appointments have often seemed eccentric, especially for someone who was elected on a wave of reform sentiment. He largely threw his mandate away in the first year on the very controversial health care reform bill that pleased almost nobody, and was obtuse in its requirement for individuals to purchase private health insurance from monopolistic health management corporations.
But his seeming obsession with trying to teach the seasoned politicians (whoremasters all) of Washington how to act in a bipartisan and selfless manner, as if they would take the least guidance from such a relatively inexperienced upstart, seems designed to fail. It is becoming increasingly difficult to take Obama seriously in matters of reform.
The sad part is that as bad and ineffective Obama and his cronies may be, the same and more can be said of the opposition Republican party. Some people are retreating into mere partisanship these days because they cannot deal with the uncertainty of the situation, but the sad truth is that America is lacking in leadership capable of uniting the people except through greed and fear, a dangerous cocktail in troubled times.
The US has a range of serious problems, but the greatest of these is political reform, and the return to Constitutional, rather than corporate, governance.
"Baker says that the committee, titled the National Commission on Fiscal Responsibility and Reform, was doomed from the start because of the strong views of the co-chairs - Erskine Bowles and Alan Simpson. Although the commission was designed to be bipartisan, Bowles, the Democratic co-chair, is not a typical Democrat. He is a director at Morgan Stanley, one of the banks benefiting from a Wall Street bailout.

Baker says that both co-chairs have expressed hostility toward Medicare and Social Security, two of the nation's core social programs and demonstrated a loose grip on reality. Alan Simpson, the Republican co-chair and former Senator from Wyoming, said that he wanted to cut off Social Security payments to senior citizens who drive their Lexuses into their gated communities.

Baker counters that while Simpson and his friends may be wealthy, most senior citizens are not, noting average person over 65 lives on less that $30,000 a year. "It's like appointing someone you knew had racist views to head a civil rights commission," Baker says. "It's not the sort of thing you'd like to see."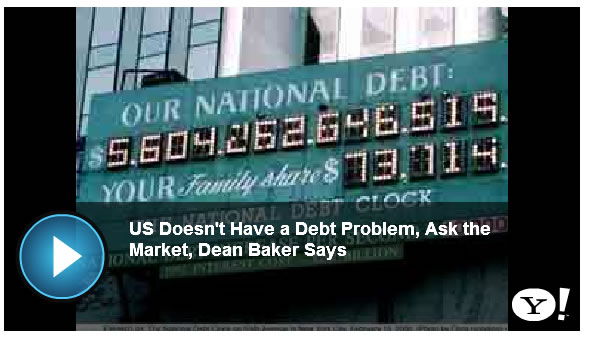 Postscript: Someone sent this commentary to me, and I got a 'kick' out of it. Obama to Run as Republican in 2012

Obama does actually resemble a moderate Republican of the old school in most of what he does. That could be attributable to his desire to fit in and please the powers that be, and a further indication of the general shift to the right that the US has taken over the last 30 years. It in no way detracts from his incompetence and ineffectiveness. He reminds me of a classic modern American CEO, a well credentialed and highly articulate empty suit, a nicely appointed lump who serves his 'backers' from beginning to end and deals primarily in connections and privilege, rather than effectiveness and results. He is the new and improved version of politicians compared to the dreadful political machine troll like a Richard Shelby, or the smarmier car salesmen types like a Bob Corker, Barney Frank, or a Chris Dodd.
By Jesse
http://jessescrossroadscafe.blogspot.com
Welcome to Jesse's Café Américain - These are personal observations about the economy and the markets. In providing information, we hope this allows you to make your own decisions in an informed manner, even if it is from learning by our mistakes, which are many.
© 2010 Copyright Jesse's Café Américain - All Rights Reserved
Disclaimer: The above is a matter of opinion provided for general information purposes only and is not intended as investment advice. Information and analysis above are derived from sources and utilising methods believed to be reliable, but we cannot accept responsibility for any losses you may incur as a result of this analysis. Individuals should consult with their personal financial advisors.
© 2005-2019 http://www.MarketOracle.co.uk - The Market Oracle is a FREE Daily Financial Markets Analysis & Forecasting online publication.

Only logged in users are allowed to post comments.
Register/ Log in